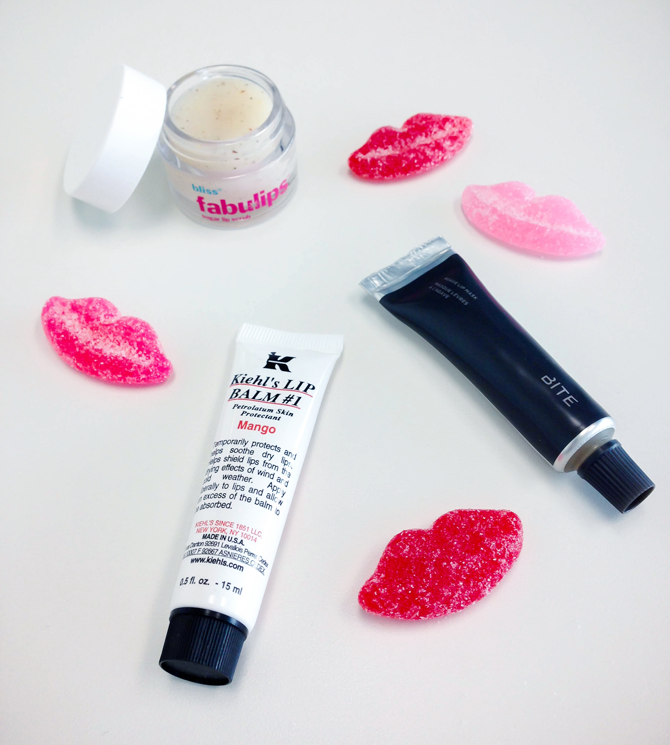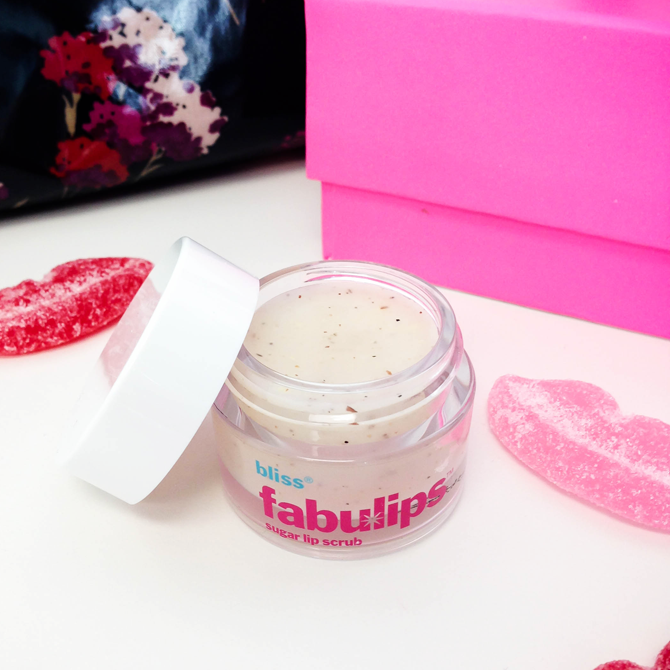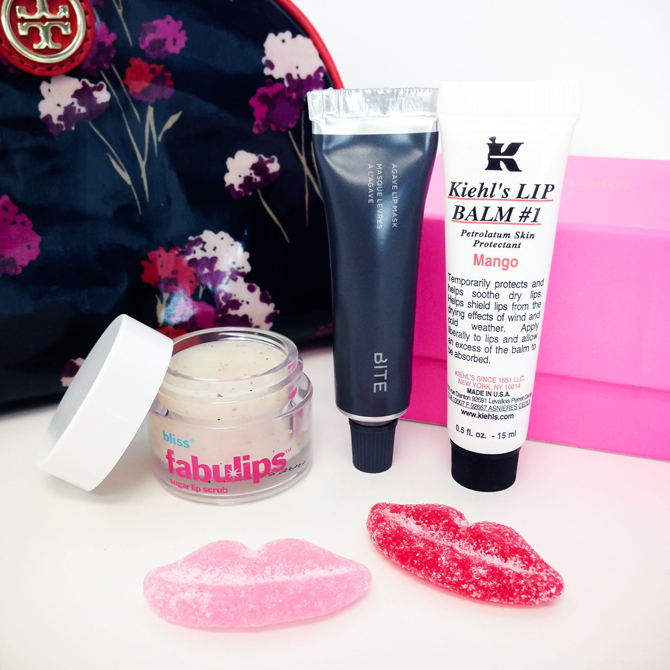 !function(doc,s,id){ var e, p; if(!doc.getElementById(id)) { e = doc.createElement(s); e.id = id; p = '//shopsensewidget.shopstyle.com/widget-script.js'; var cb = new Date().getTime(); p += '?cb=' + cb; e.src = p; doc.body.appendChild(e); } if(typeof window.ss_shopsense === 'object'){ if(doc.readyState === 'complete'){ window.ss_shopsense.init(); } } }(document, 'script', 'shopsensewidget-script');
Guys! This is one of my favorite beauty posts yet. I have always struggled with chapped lips (living in a dry climate doesn't help) and this is the first regimen that has finally worked for me. My favorite product is hands down the
Bite Agave Lip Mask
. Lauren had me try that out first and I immediately noticed a difference. But when I added the
Fabulips Sugar Lip Scrub
and
Kiehl's Lip Balm
(in yummy Mango!) to the routine, my lips have stayed soft and smooth even longer.
Here's a little background on each step from the lovely Lauren herself…
These three products are my holy grail when it comes to curing dry, chapped lips. You don't have to use all of them together, but I can promise you, the results will be impressive if you do.
Piling on lip balm is just putting a "band-aid" on the root of the problem of chapped lips. In order to really reap the benefits of a balm, you need to start with a clean slate. And I absolutely swear by this scrub. It's super creamy, very gentle, and works to slough away dry flakes while nourishing and smoothing your lips. The scrub is formulated with fine grains of sugar and the shells of walnuts and almonds to buff away dry skin, and jojoba seed oil, olive oil, shea butter, cocoa butter and vitamins A, C, and E to nourish and replenish dry lips. Truly, this is a miracle worker.
Holy moisturizing. This stuff is absolutely amazing. After sloughing off dry flakes with the Lip Scrub, it's time to nourish and treat your chapped lips. Think of this mask as a deep conditioning mask. It is a leave-on lip mask formulated with a bio-active blend of organic agave nectar, jojoba oil, vanilla CO2 extract and triple the amount of antioxidant trans-resveratrol (found in red wine). I recommend applying this mask after using the Lip Scrub and before bed. You will wake up the next morning with luxurious, smooth, moisturized lips.
I've tried many-a lip balm and this remains my go-to when I have super-chapped lips. This balm is great to use throughout the day to keep your chapped lips moisturized. I also use it under lipstick (trust me, after following this regimen for several nights, your lips will be replenished enough for bright lipstick!) to add a little moisture and smooth out the texture of my lips. This balm is formulated with soothing emollients Squalanea, Lanolin and Wheat Germ Oil, as well as Vitamin E which helps to protect against free radicals and aids in intense healing (perfect for your chapped lips).
xoxo,
Lauren
I now feel so much more confident wearing lipstick all day because my lips aren't dry and cracked underneath. If you struggle with dry lips, too, you have to try these products this winter!
Special thanks to Lauren for introducing me to this life-saving regimen.
Remember, you can read more about Lauren's beauty faves by visiting her blog, TheOffBeatReport.com.
(Learn more about our beauty series!)