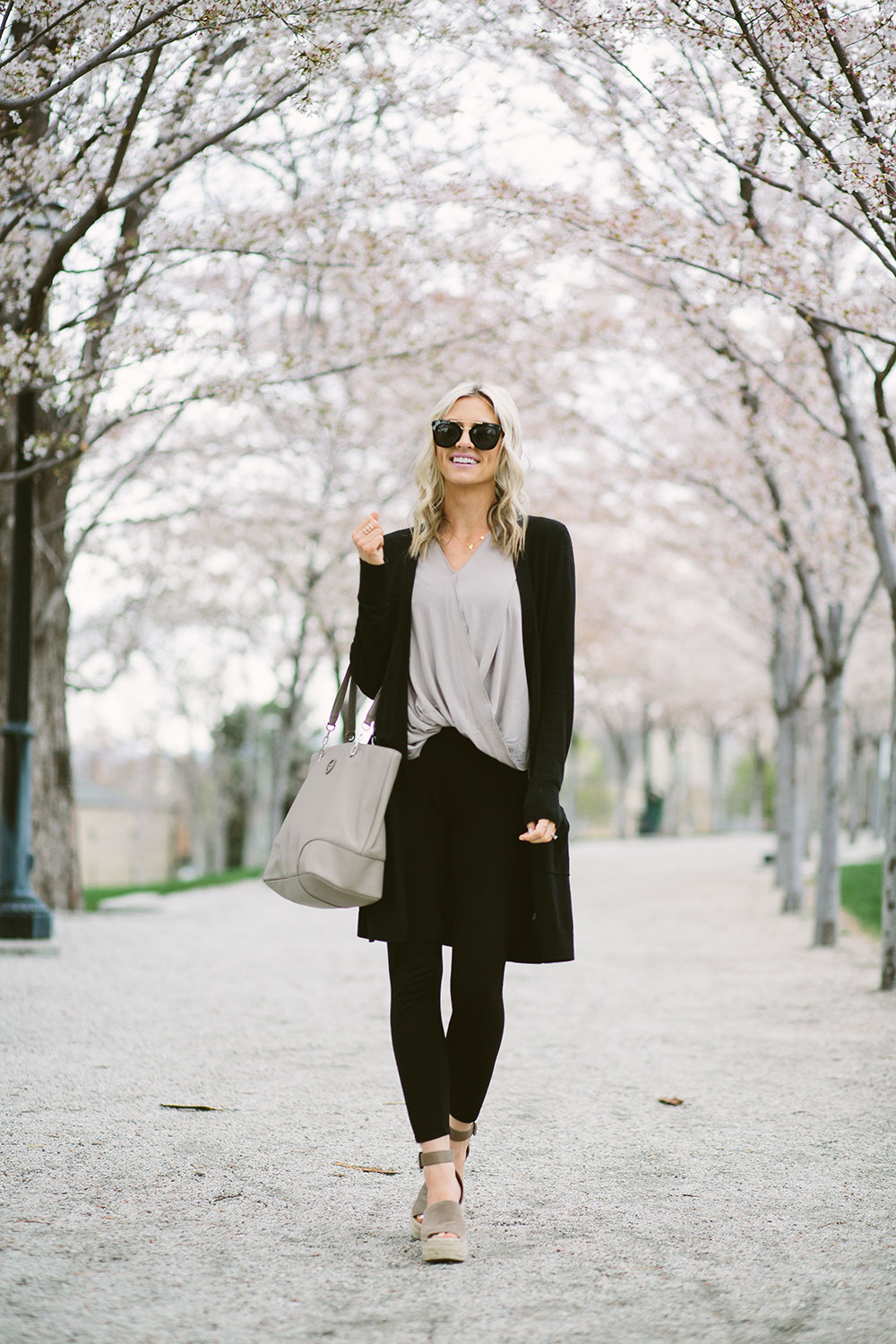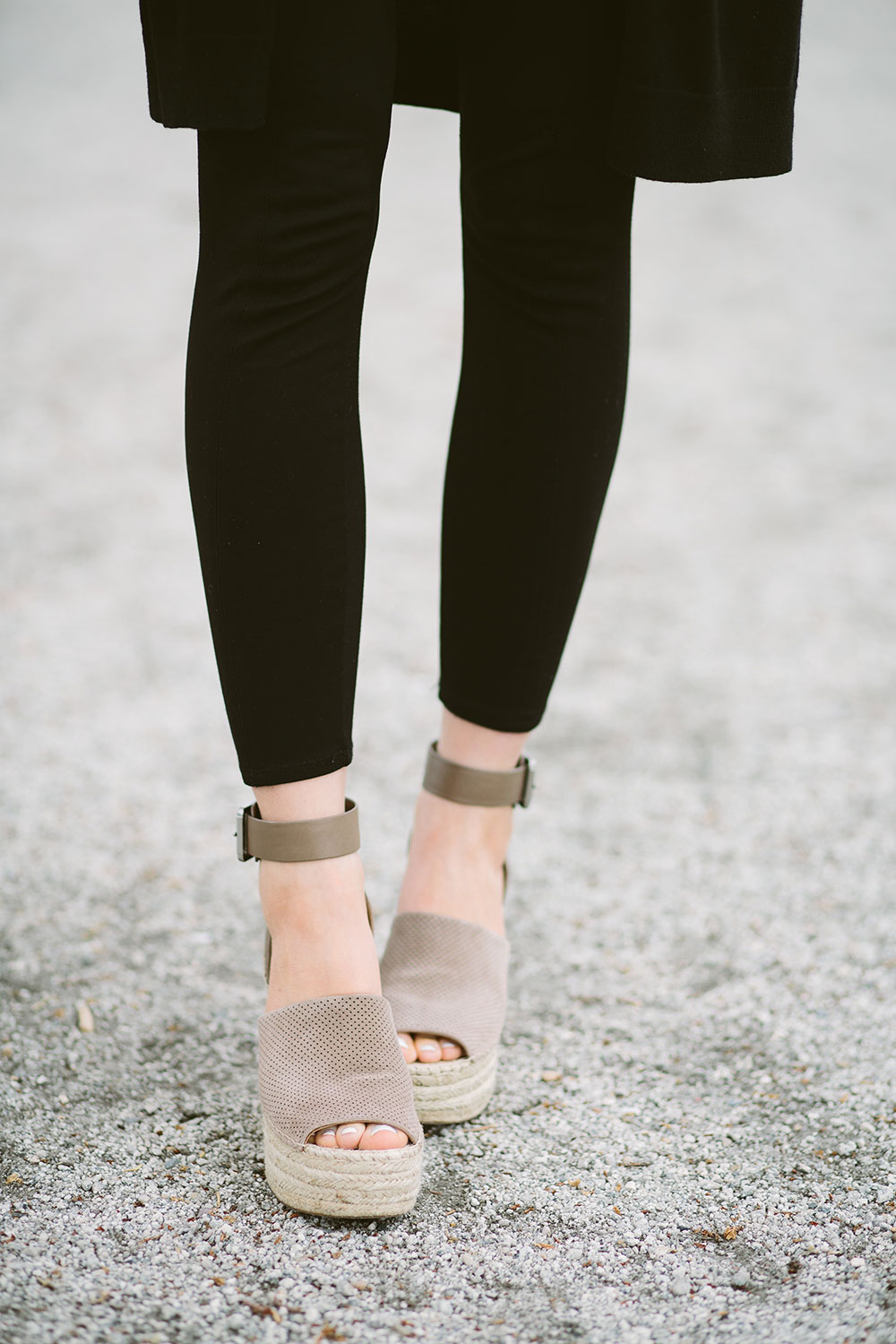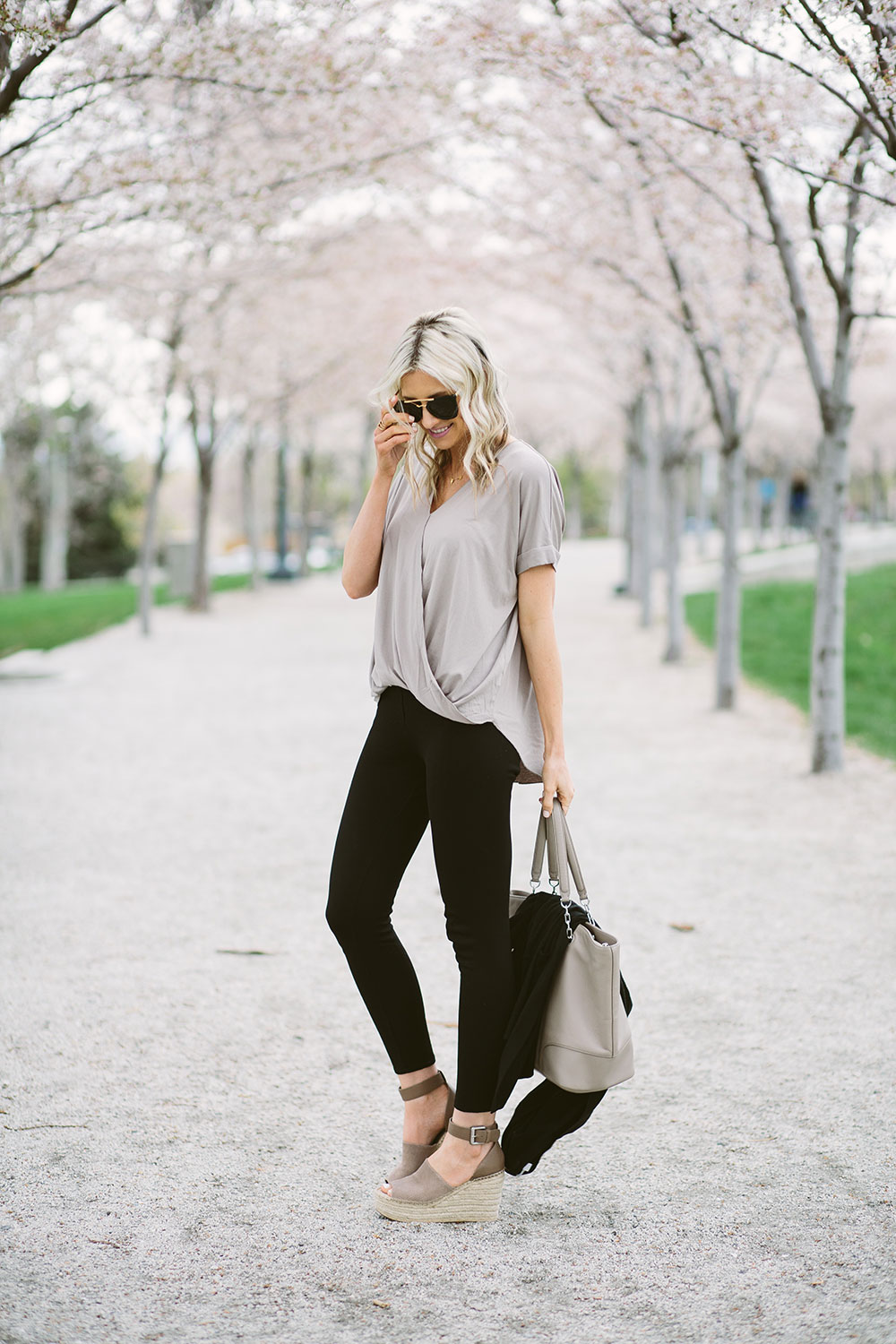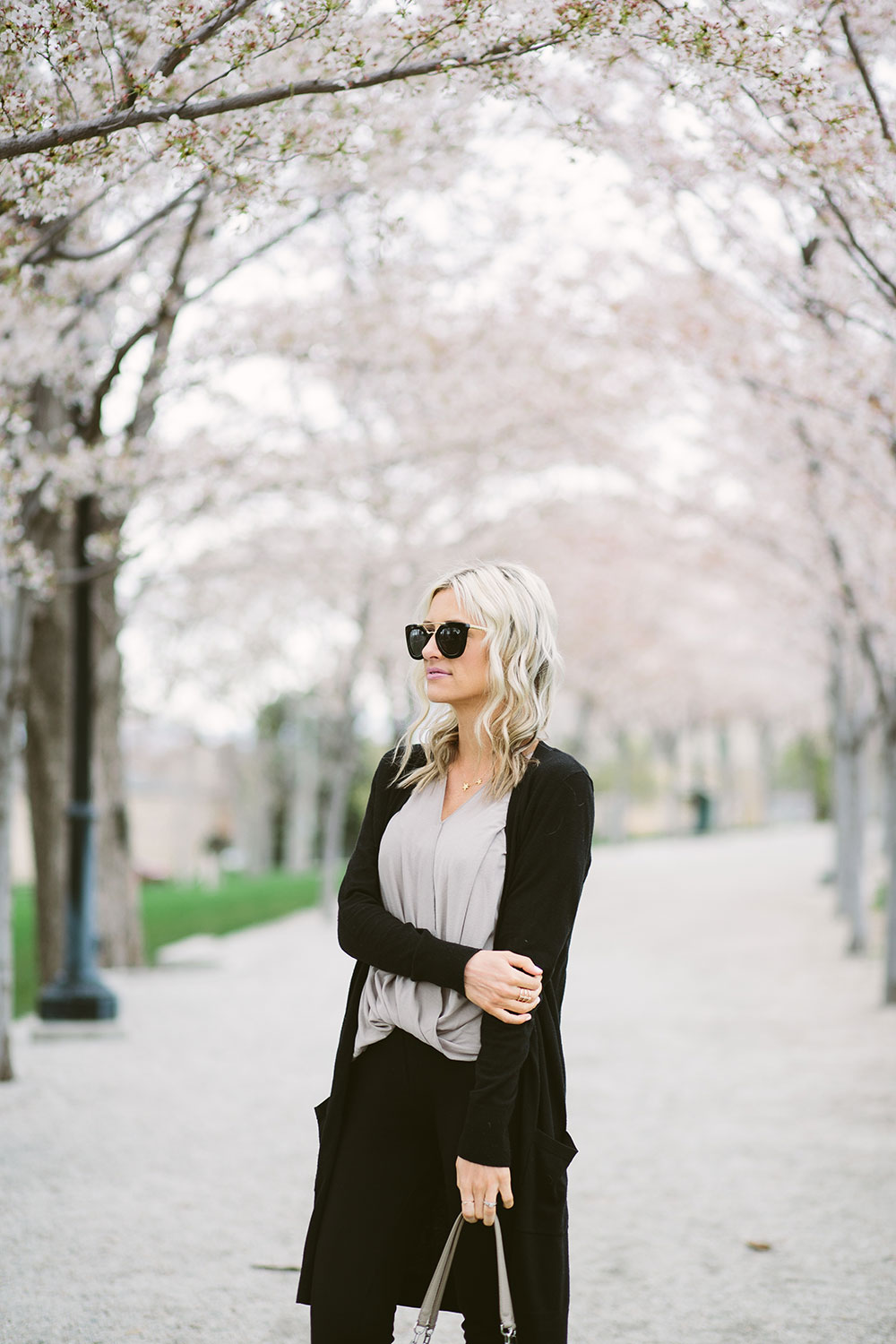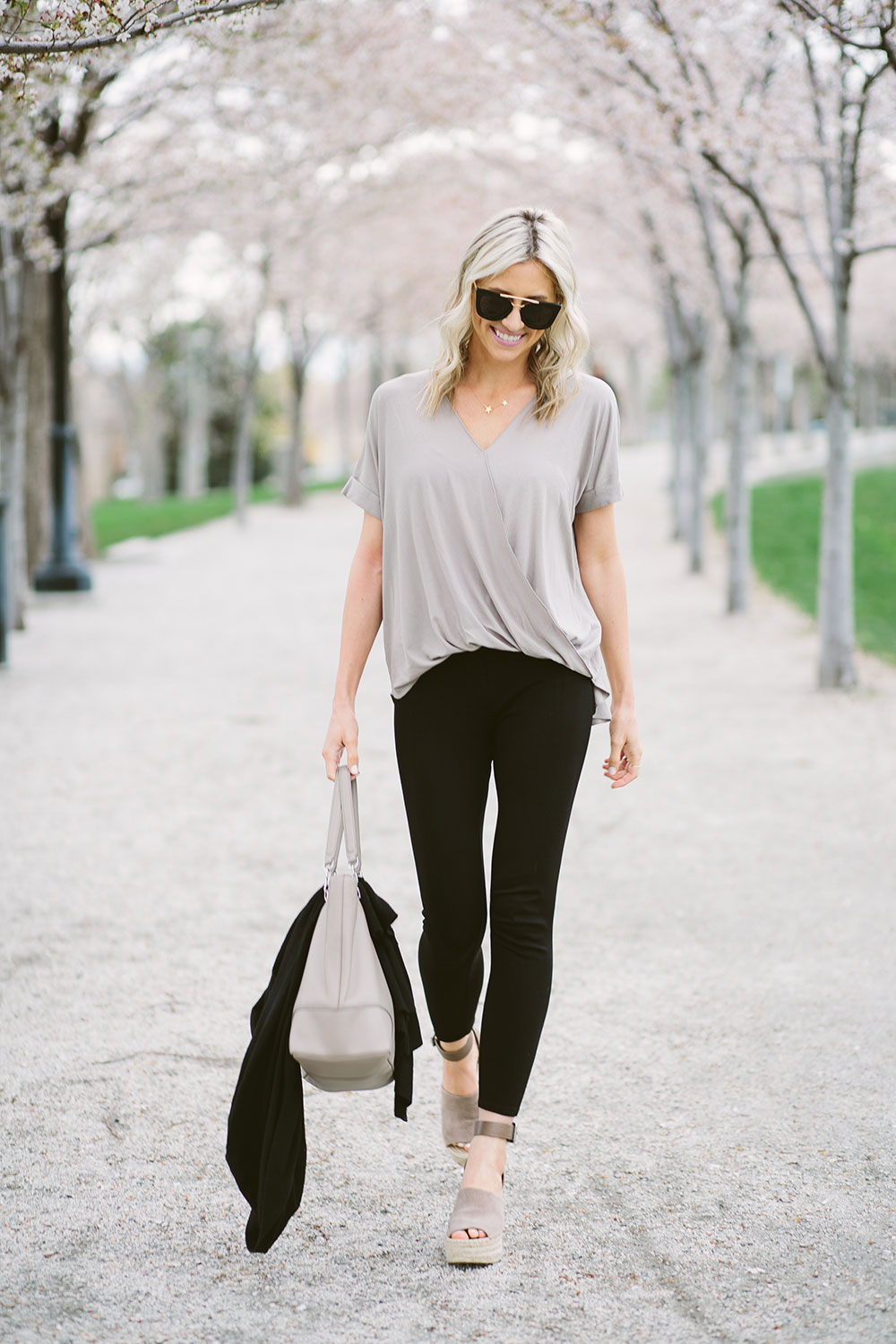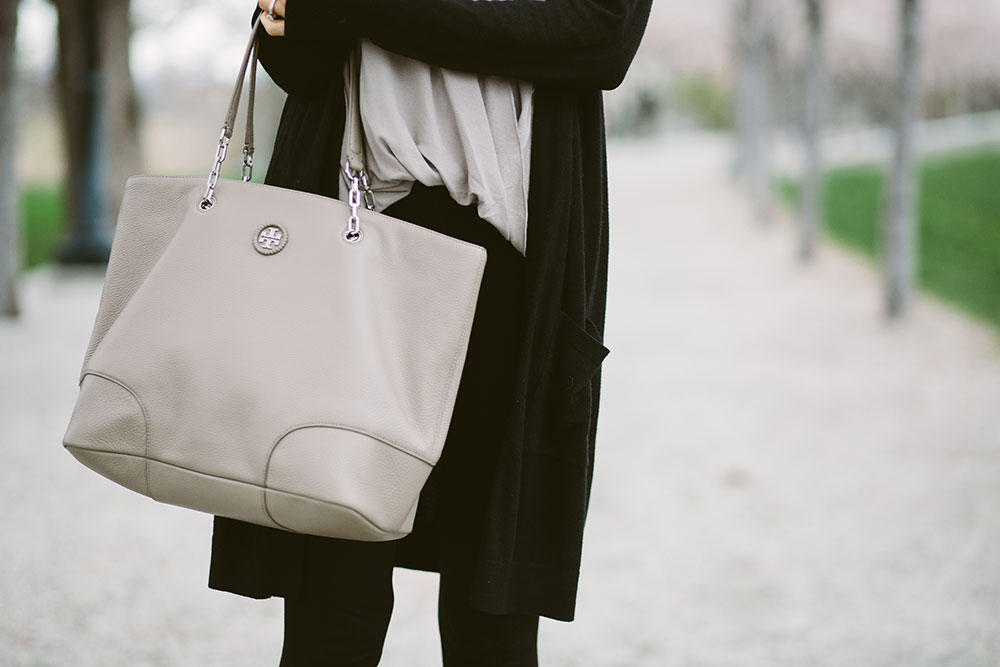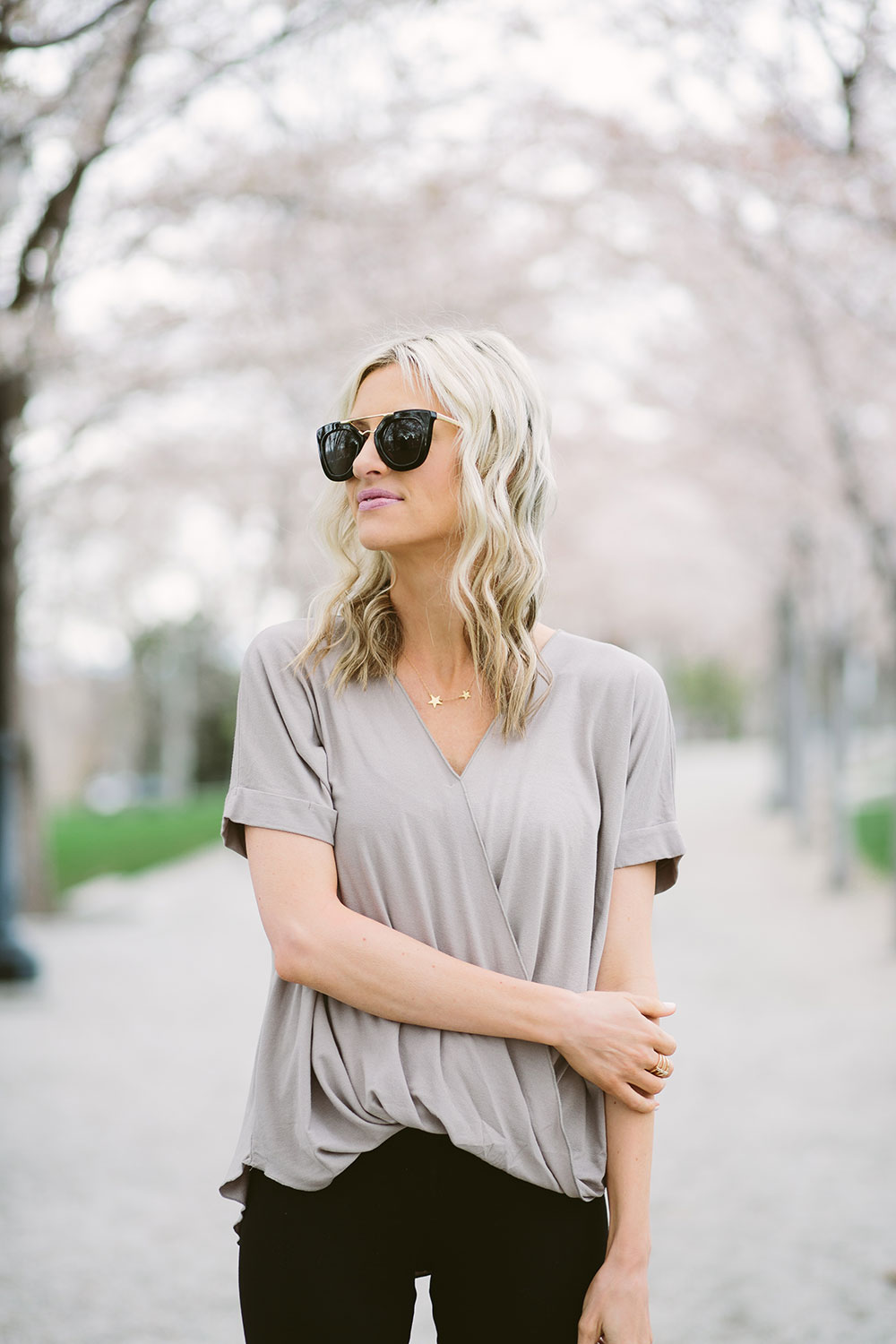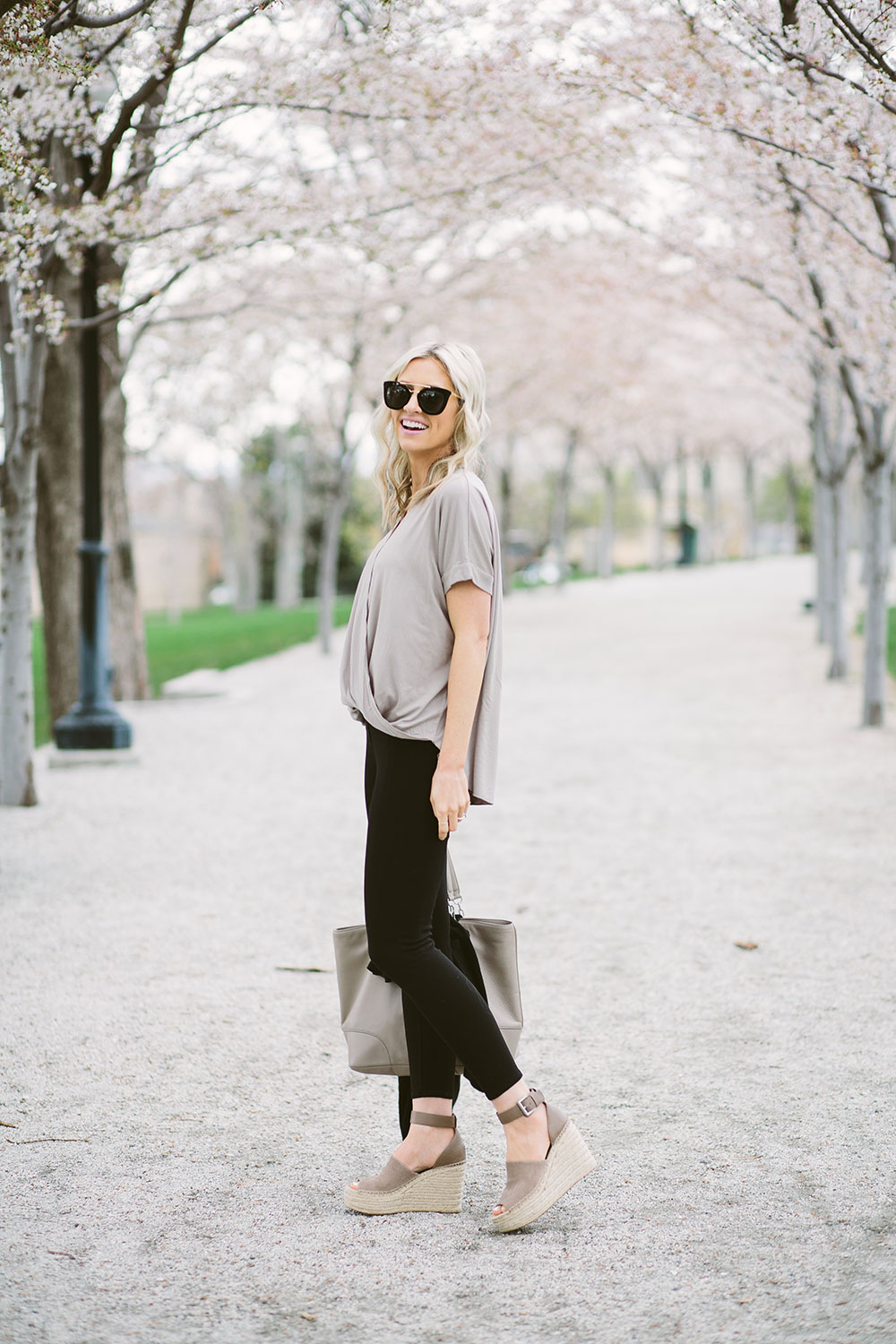 WHAT I'M WEARING
nordstrom cardigan // clad & cloth overlap tee {similar here via Amazon + cute pink top here} // lysse leggings // marc fisher wedges // tory burch bag {similar via Amazon here!} // nasty gal sunnies {similar; discounted pradas via Amazon!} // gorjana star necklace // mac lipstick in "saint germain"

When I traveled for my big work event last month I wore this outfit to the airport and the entire first day. I needed something that would be comfortable on the plane and easily transition to work mode when I arrived at the conference. Typically, I'd opt for the most comfortable flats or sneakers when traveling, but this time I wanted to dress a little more intentional so I brought my (new favorite) Marc Fisher wedges.
That's where my outfit went awry.
I did so much aggressive walking that I had a blister on the ball of my left foot by the time I got to the conference center. And what shoes did I change into the minute I arrived?
And I wore them the rest of the day (work mode and all).
Luckily, the rest of my outfit covered for me. Wearing black always means business, IMO, and my taupe blouse felt sophisticated and focused (not distracting). Simply put, I felt so ready for the busy week ahead. Not even a #shoefail could bring me down in this outfit.
The takeaway for you?
Wear the sneakers when you travel for work. Change into your power shoes when you arrive.
You won't regret it.
Photos by The High Pines.