This post is sponsored by Mon Amie, with select product gifted by Mon Amie. All thoughts and opinions are my own.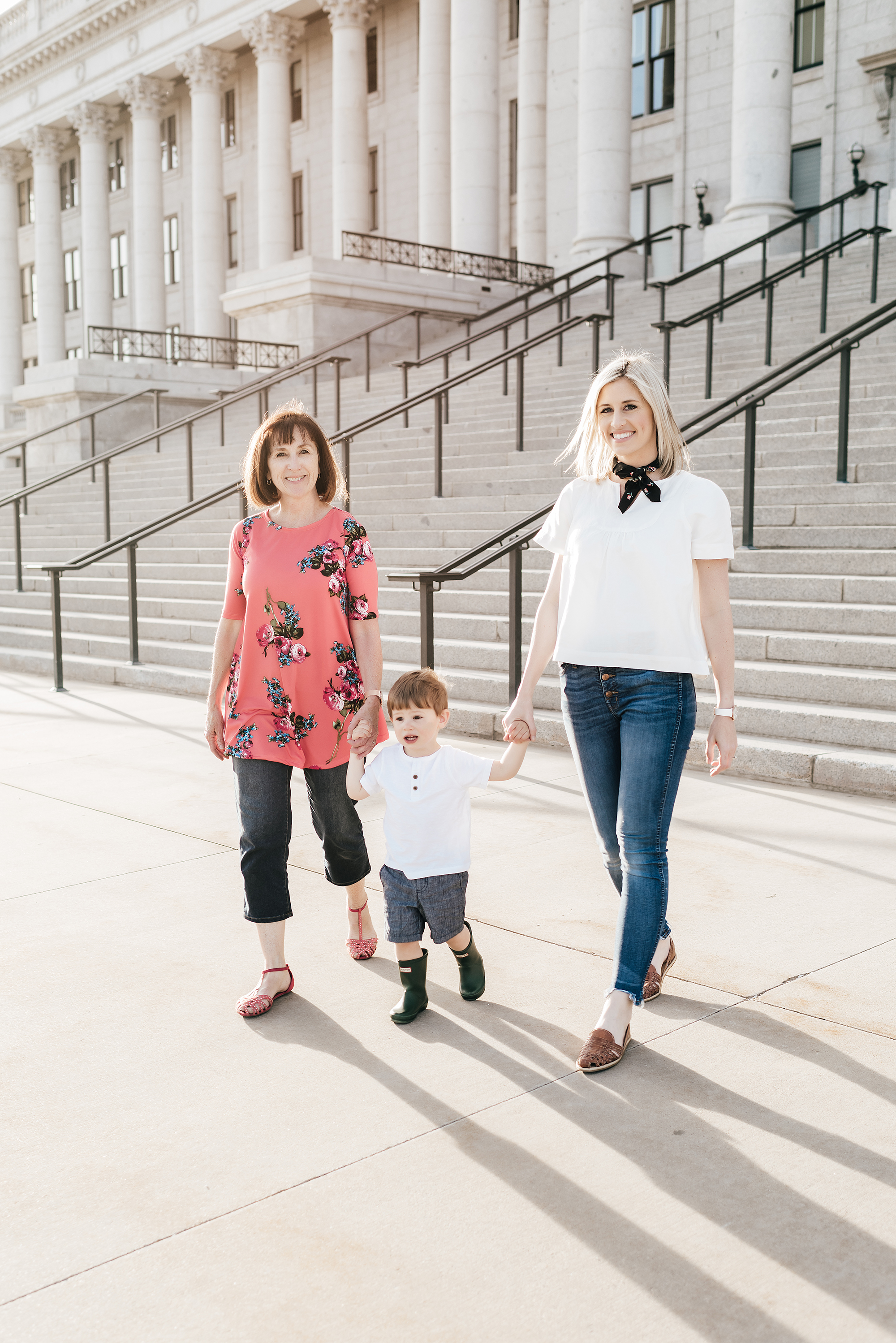 What memory first comes to mind for you when you think about your mom?
I think of the bedtime treats my mom would make for us at the kitchen island before leaving to work her graveyard shift, and the time she flew my brother and sister and me to Hawaii for a day just to go to the beach.
I also think of the countless hours she spent listening to all of my "problems" in high school, and more recently, the countless hours she's spent supporting me as a new mom (I can't imagine my nursing journey without her.)
My mom does a lot for me, and that's made gift-giving hard over the years. Thankfully, Mon Amie reached out to me to partner with them this Mother's Day and spread the word about their Health Watches that help provide prenatal care for women in rural communities, like Kenya. I didn't hesitate to get involved — I love how this brand gives me opportunities to give back — and that got the ball rolling for some more meaningful Mother's Day gift ideas.
Here are 10 gifts I've come up with that will make your selfless mama feel appreciated and loved this Mother's Day (and they don't require a big wallet).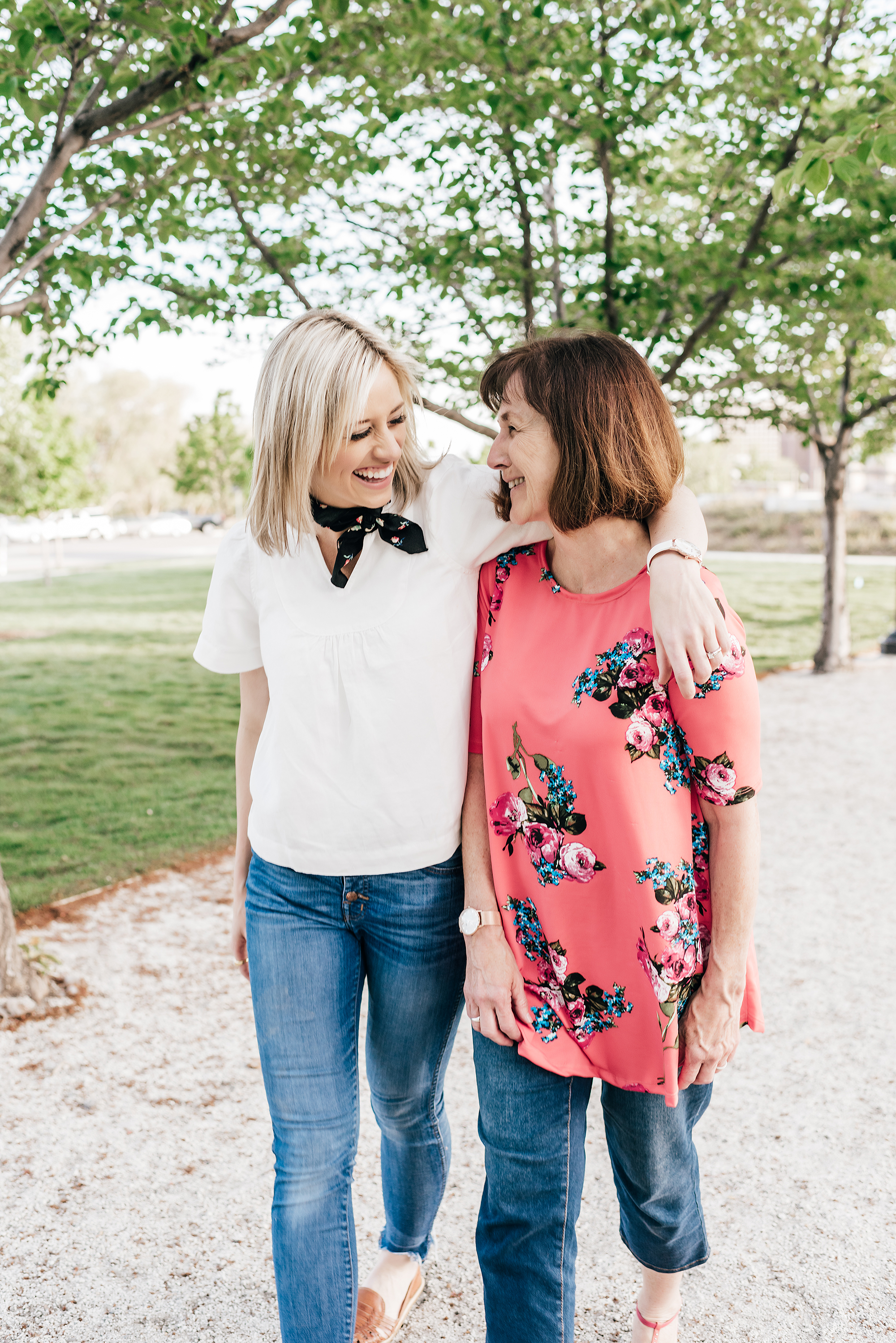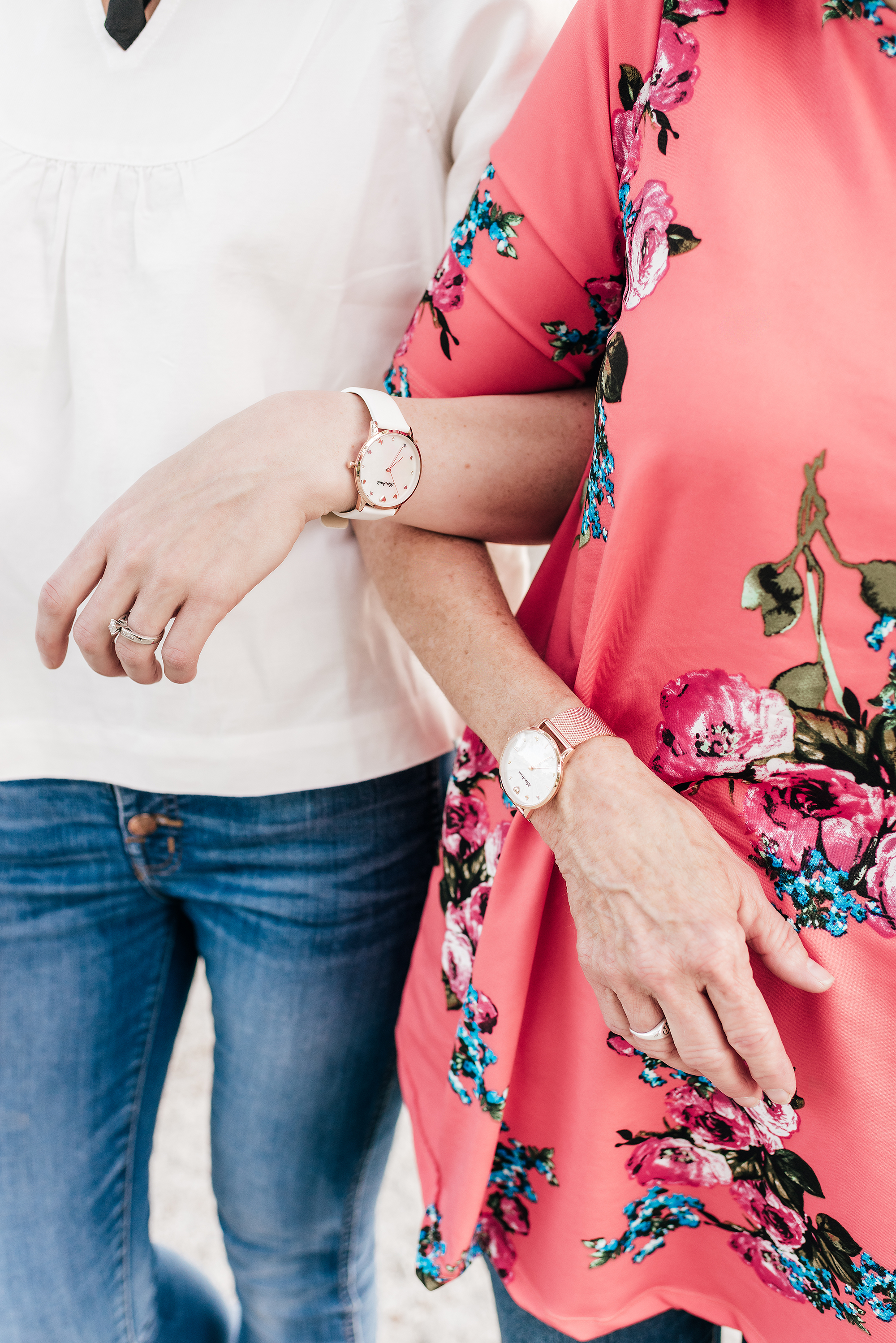 1. Mon Amie Health Watch – I truly love this brand and their mission to create authentic relationships by sharing real and impactful stories that inspire others to take action and give back.
I've been pretty self-consumed in my younger years and my new motherhood role has taught me so much about the inner joy that comes from sacrificing our own wants for the benefit of someone in need. Whether it's Benjamin, Matt, my close friends and family, or women across the world in Kenya whom I'll never meet, I want my life to be more about serving others the way my mom does. And I hope that makes her proud.
I wear my Mon Amie watches as a reminder of this greater purpose to think about what others need, not just what I need, everyday.
Check out all 5 Mon Amie Health Watches for Mother's Day (and use code MAMA20 for 20% off through 5/13/18). I might have to convince my mom to trade off with me — that rose gold watch is a stunner in person.
SHOP THE MON AMIE HEALTH WATCH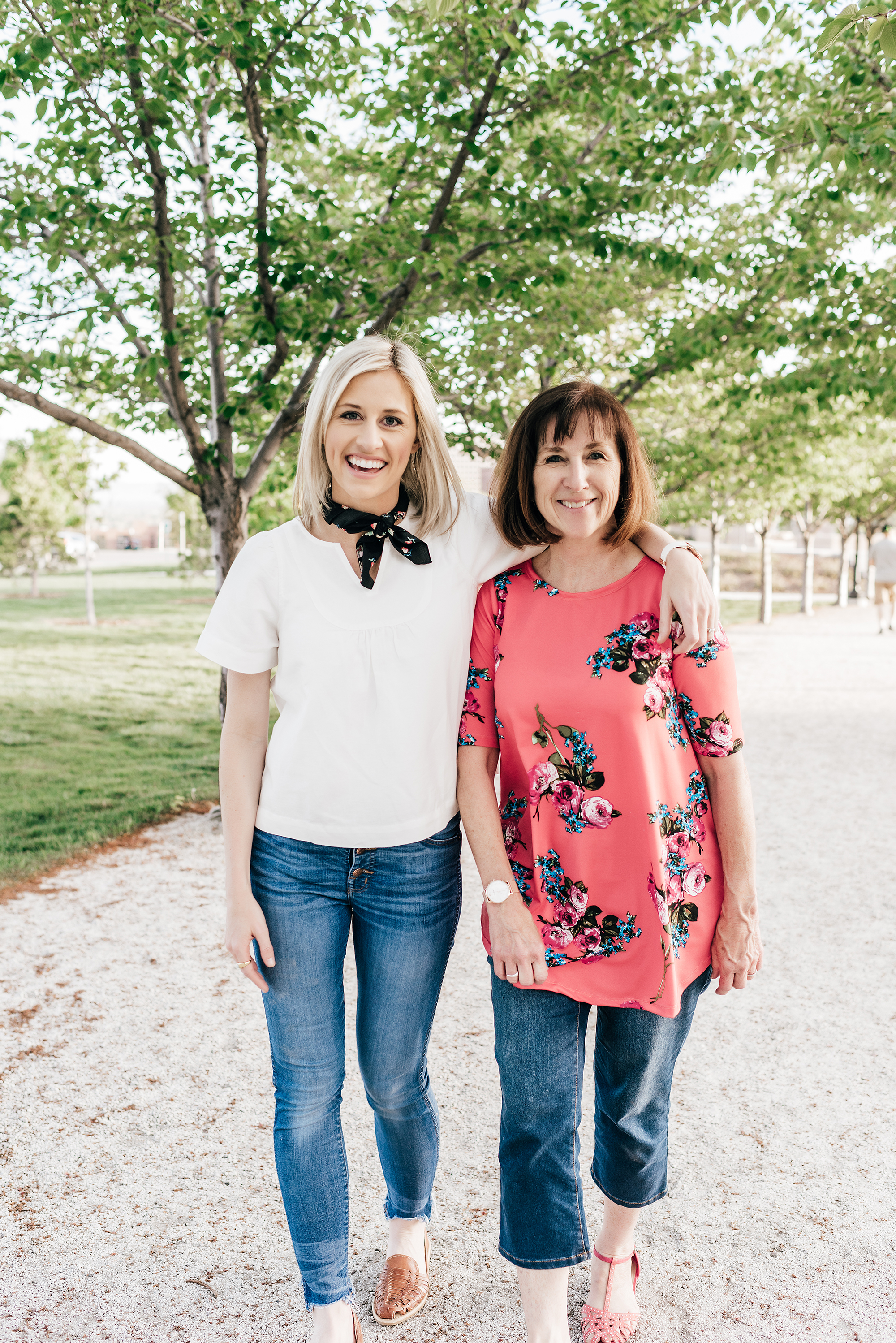 2. Love notes – For my 30th birthday, Matt surprised me with a booklet of photos and love notes from my friends and family. It contained favorite memories, first impressions and things they love about me. I honestly keep it handy when I'm having a particularly self-loathing day because it helps me see myself from a different perspective — from the eyes of people who love and care about me.
Givers (moms in particular) need more of these reminders because they can so easily get burned out, even if they never admit to it. This gift idea can be created on any budget and will mean so much to your mom! Get your siblings, close family and friends involved, and collect a handful of love notes and photos that she'll keep forever.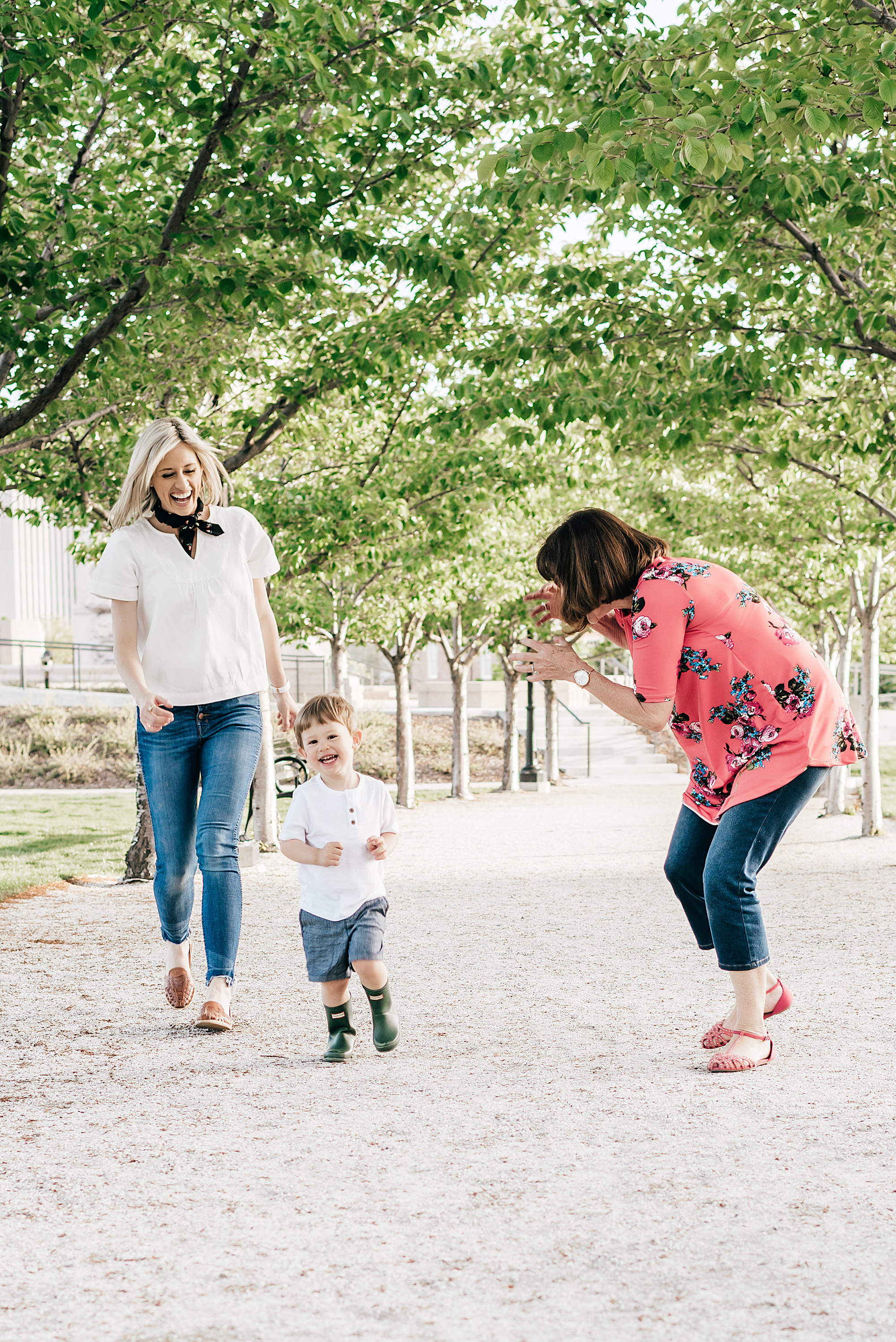 3. Restore old photos – A few years ago, one of my sisters got the idea to give my mom a large photo frame with a black and white photo of my mom when she was in her early twenties. Next to it in the frame is a photo of my grandma in her 20's, and next to that, a photo of my great grandma in her 20's. I absolutely loved this gift idea because it's a great reminder of the strong women and mothers that came before us. For me, it's a reminder that I can do hard things, just as these women in my life have done hard things to move our families forward.
The frame hangs on the wall in my mom's bedroom. I hope to have one of my own someday.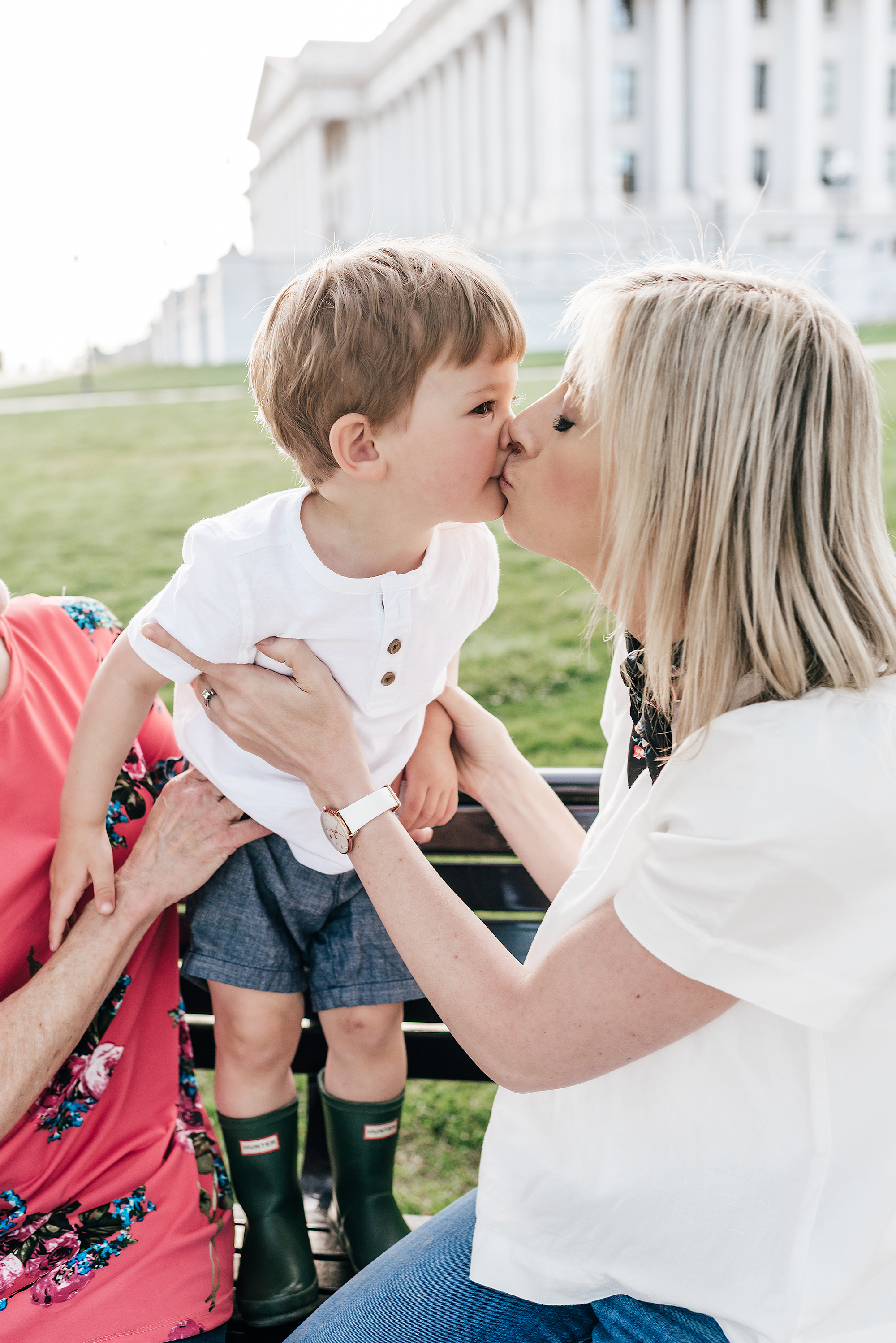 4. Your favorite children's book – I haven't yet found a mom who doesn't love the book, "Love You Forever." My mother-in-law gifted her book to me when I had Benjamin and I think it equally makes a great gift for Mother's Day. I'd write a sweet note inside and wrap it up with a framed photo of my mom and me from when I was little.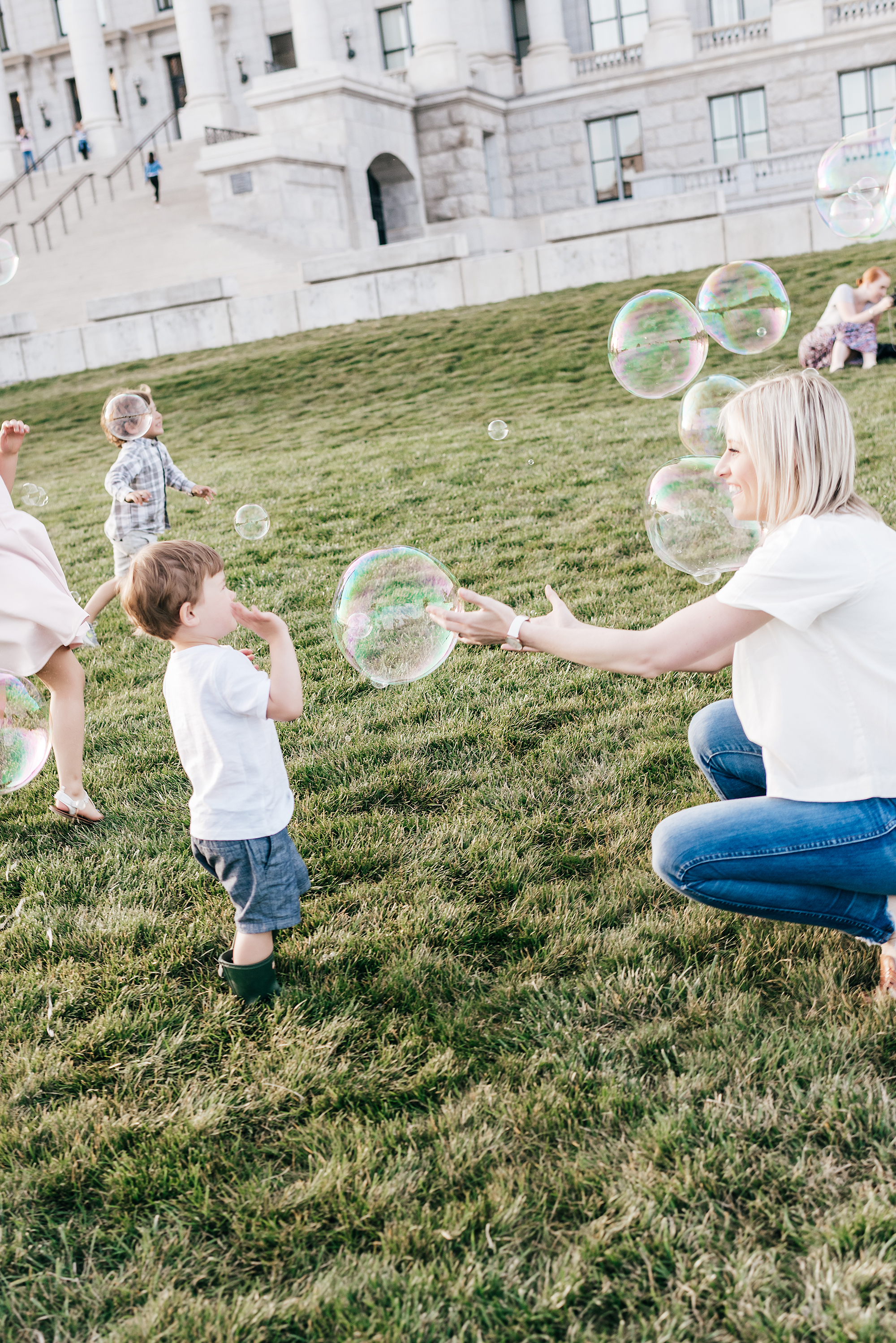 5. Audiobook subscription – Maybe I get this from my mom, but I've never been the type to sit down and read a long book. I just never feel like I have the time. But the past couple years I've gotten really into audiobooks and have literally rekindled my love for reading. I listen when I'm commuting to and from work, or when I'm out on a walk with Benj. I think this would be a great gift for any mom who wants to find more time for books. You can even gift a free membership trial and throw in a gift card or your favorite audiobook (this is my current favorite) to help her get started.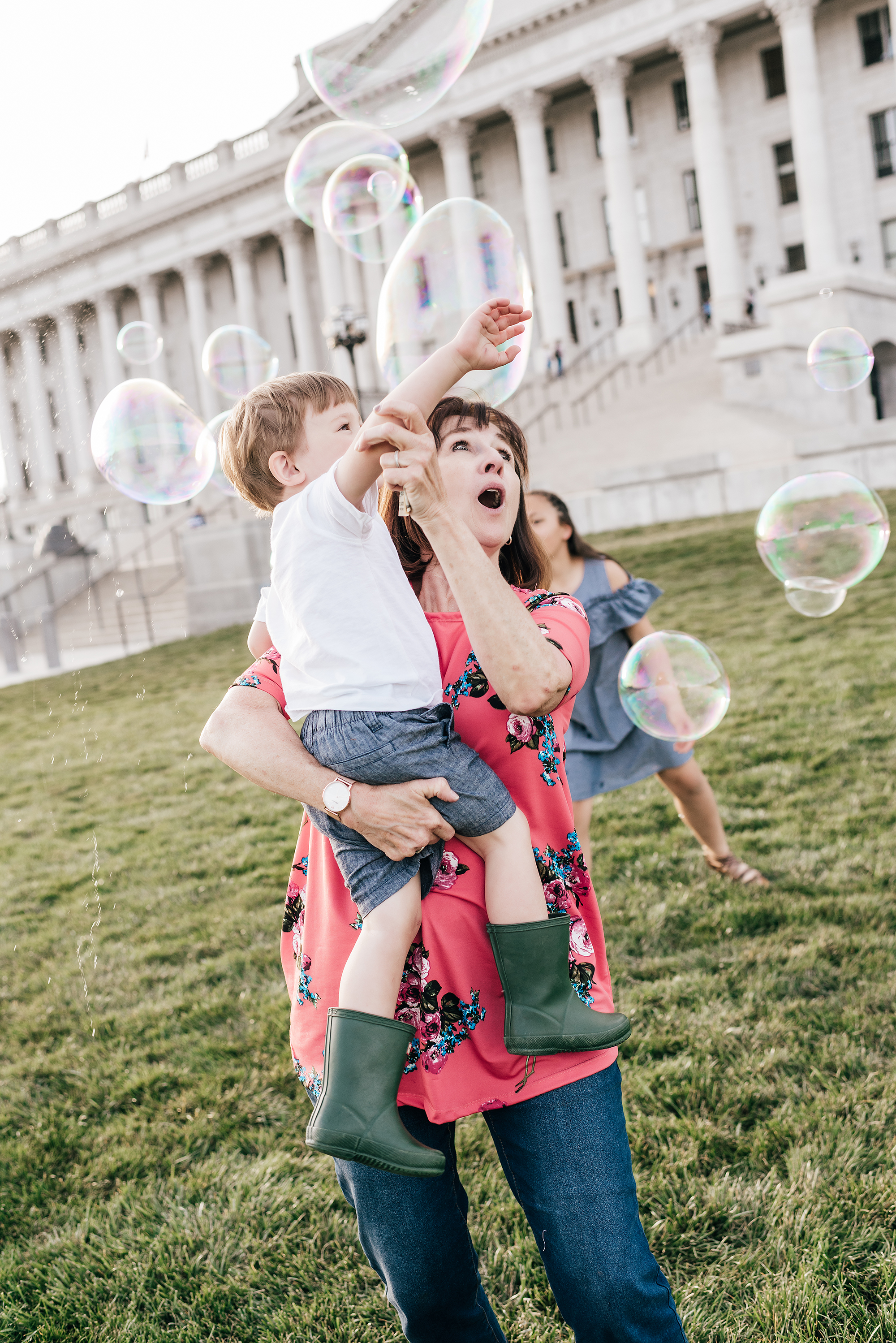 6. Favorite things box – Sometimes the simplest gifts have the most meaning. If you're in a total time crunch and just need to pull something together on the fly, but want it to still be thoughtful, find a cute gift box at Target and fill it with your mom's favorite things: a gift card to her favorite store, her favorite candy, favorite drink, favorite gum, her favorite movie, favorite book, favorite lotion, favorite joke, and a note with your favorite things about her, etc. Compiling all of these things into a heartfelt gift shows that you know her and that you pay attention to her. And you won't break the bank or stress yourself out trying to find something "perfect" that she probably won't even use anyway.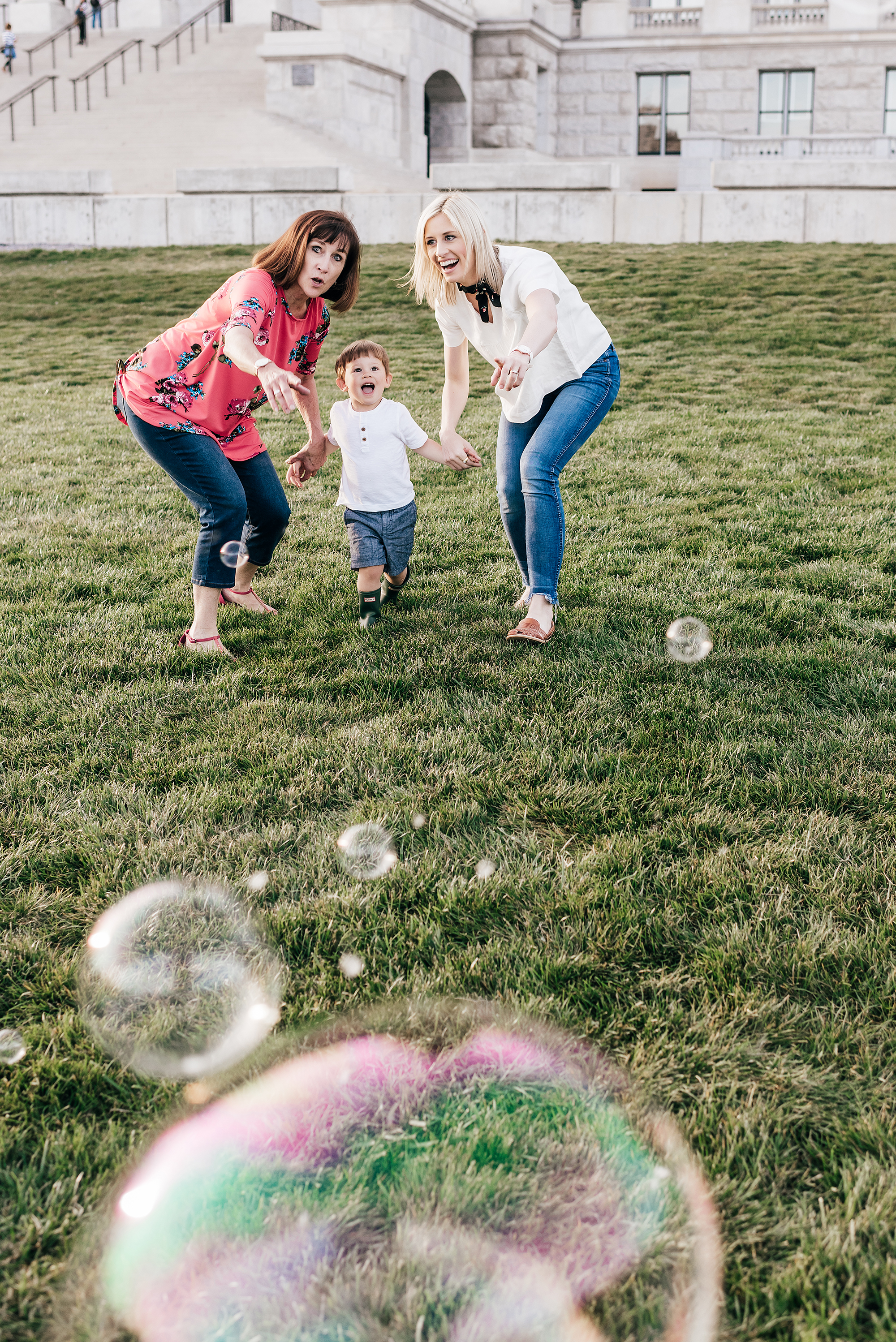 7. Recreate a favorite family photo – This one may take a little more time, but I've always loved the idea of recreating an old family photo and framing them side by side. You can be as creative as you want and make a spoof of the old photo by finding similar outfits, glasses and even recreating old hairstyles. Or you can simply capture the growth of the family by taking a family photo in the same location as you did 15 years ago. Either way, it's a fun way to look back at how far you've come and all you've been through together.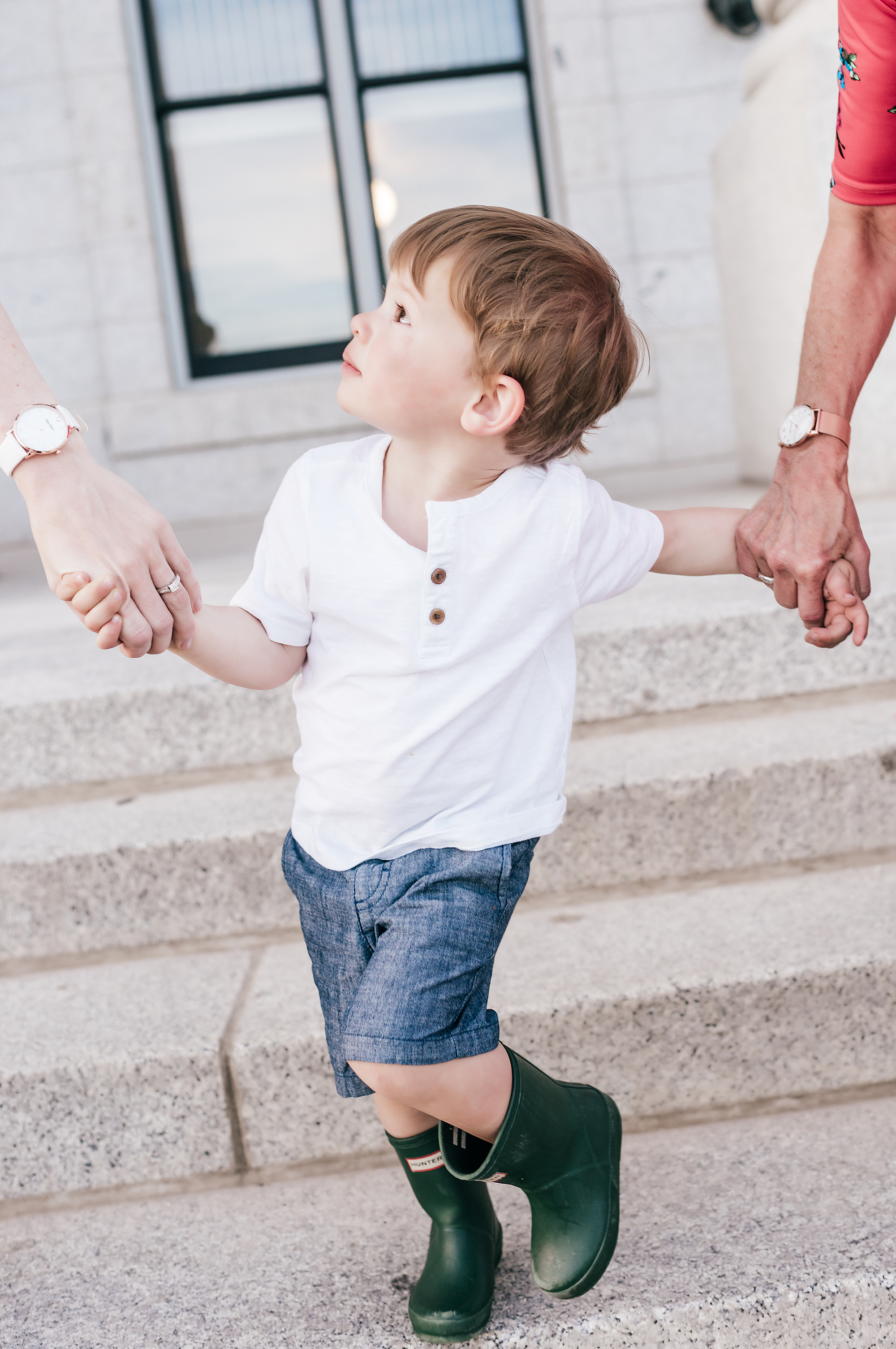 8. Plan a girls' date – I can't remember the last time I just drove around with my mom. Before I was married, I'd run her errands with her, check out new stores, go grocery shopping — we just spent time together. Nowadays, life is too hectic, every minute of my day (and hers) is filled with commitments and responsibilities, and I have to PLAN ahead if I want to do anything out of the routine.
Planning out a fun date night with your mom (sisters, too, if they want!) is such a fun easy way to say, "Hey, you matter to me and I'm making time for you." Pick a fun restaurant, go see a movie, get your nails done, window shop at the mall — whatever you have time for, make a plan and pick a date. How we spend our time says a lot about us, so make this one count.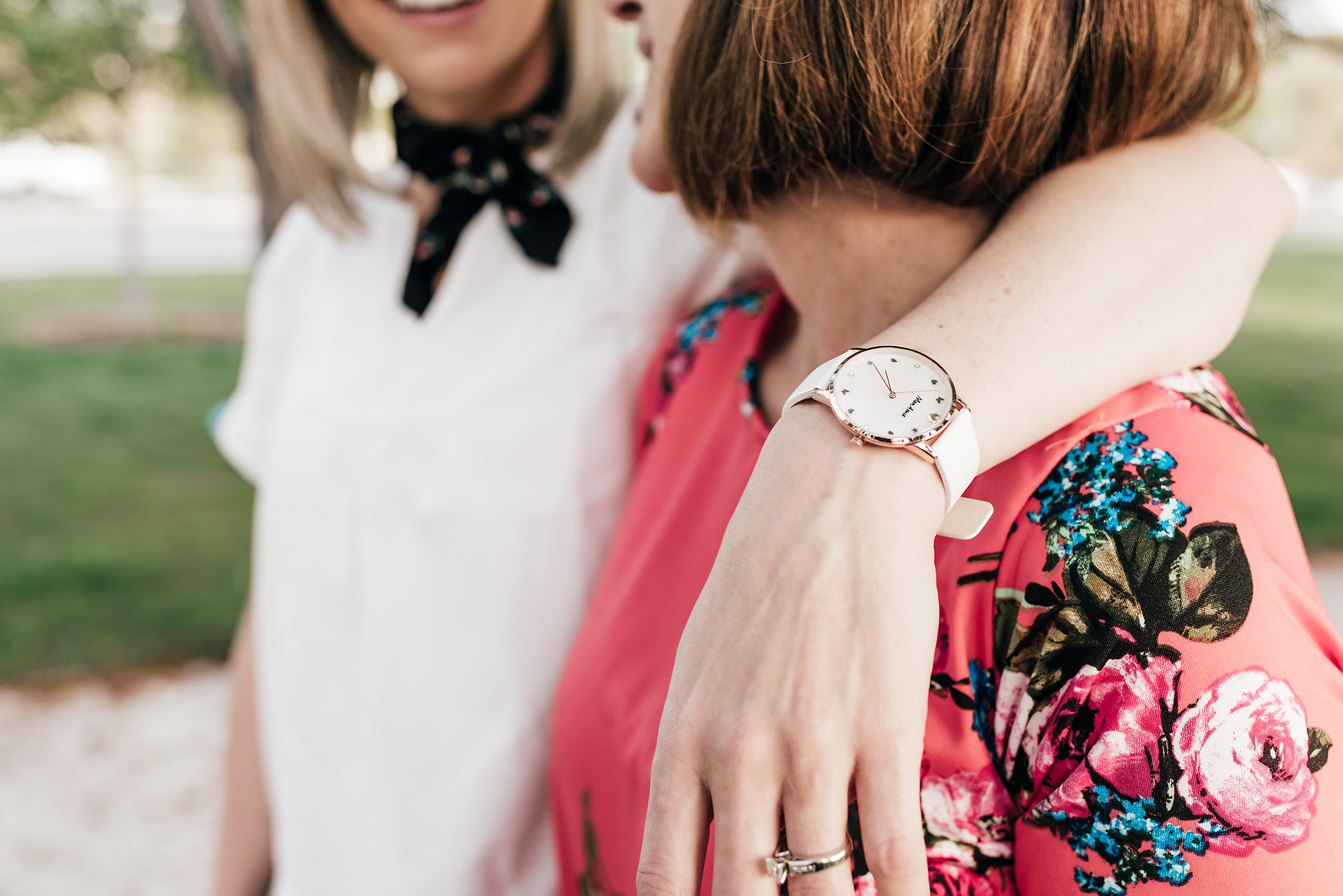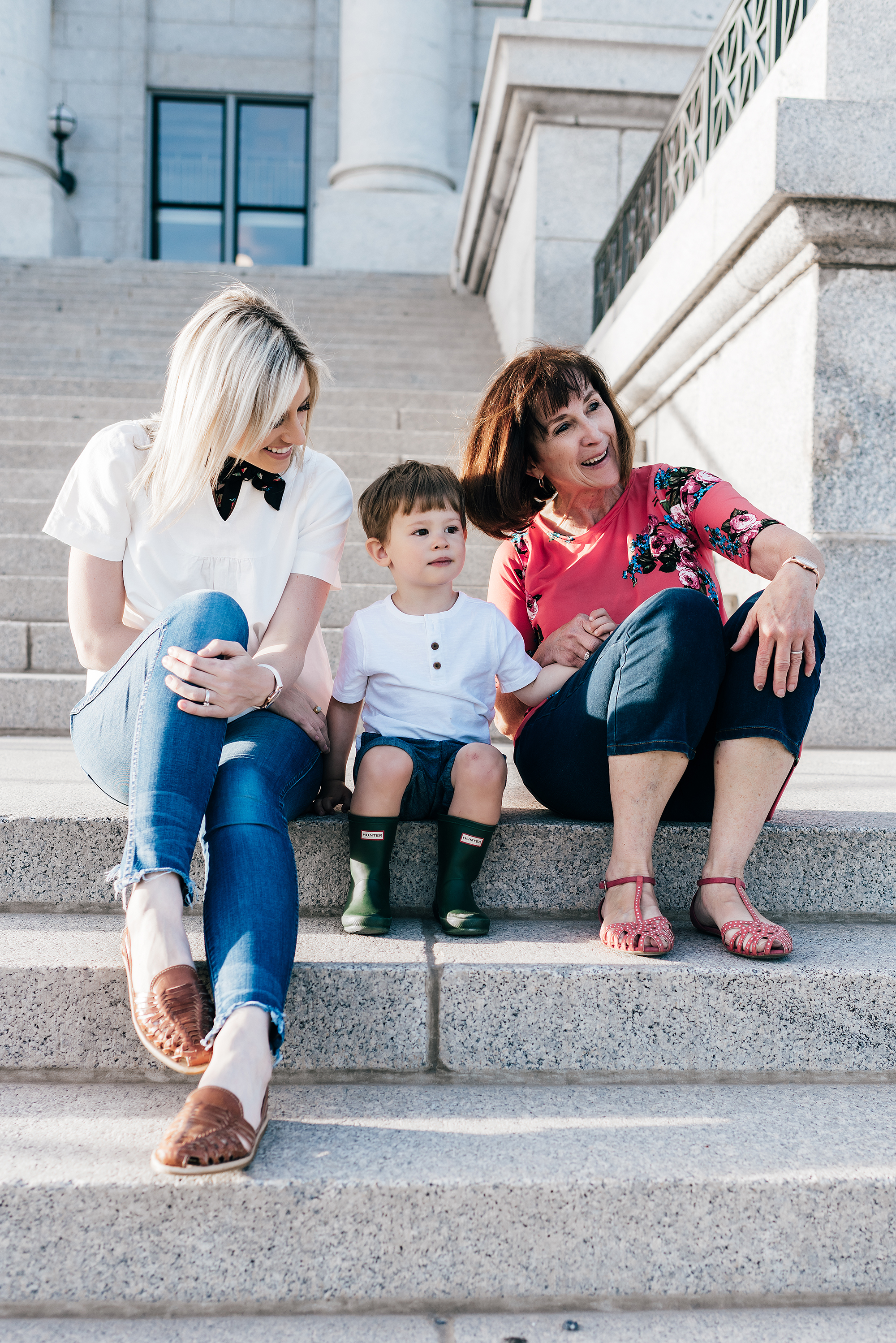 9. Photos of your kids – If you're a mom and your mom loves being a grandma, you know you can't go wrong with a framed photo of your child(ren). A photo is worth a thousands words, but don't leave the words unspoken. I'm a huge believer in writing letters to tell people (especially our moms) all the things we never take the time or find the words to tell them in every day life. I don't do this enough, but I honestly think it's a lost art that our technology makes us forget.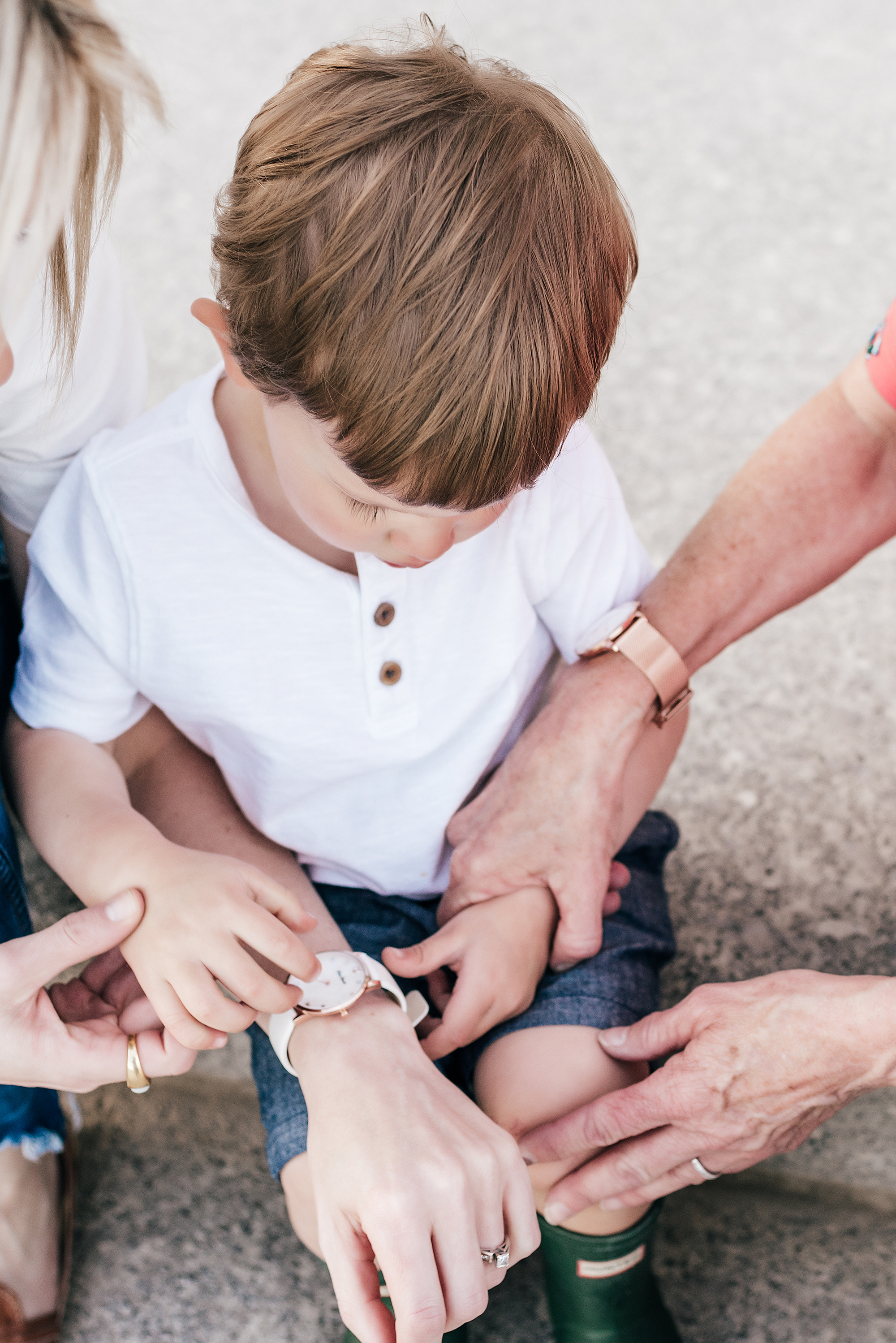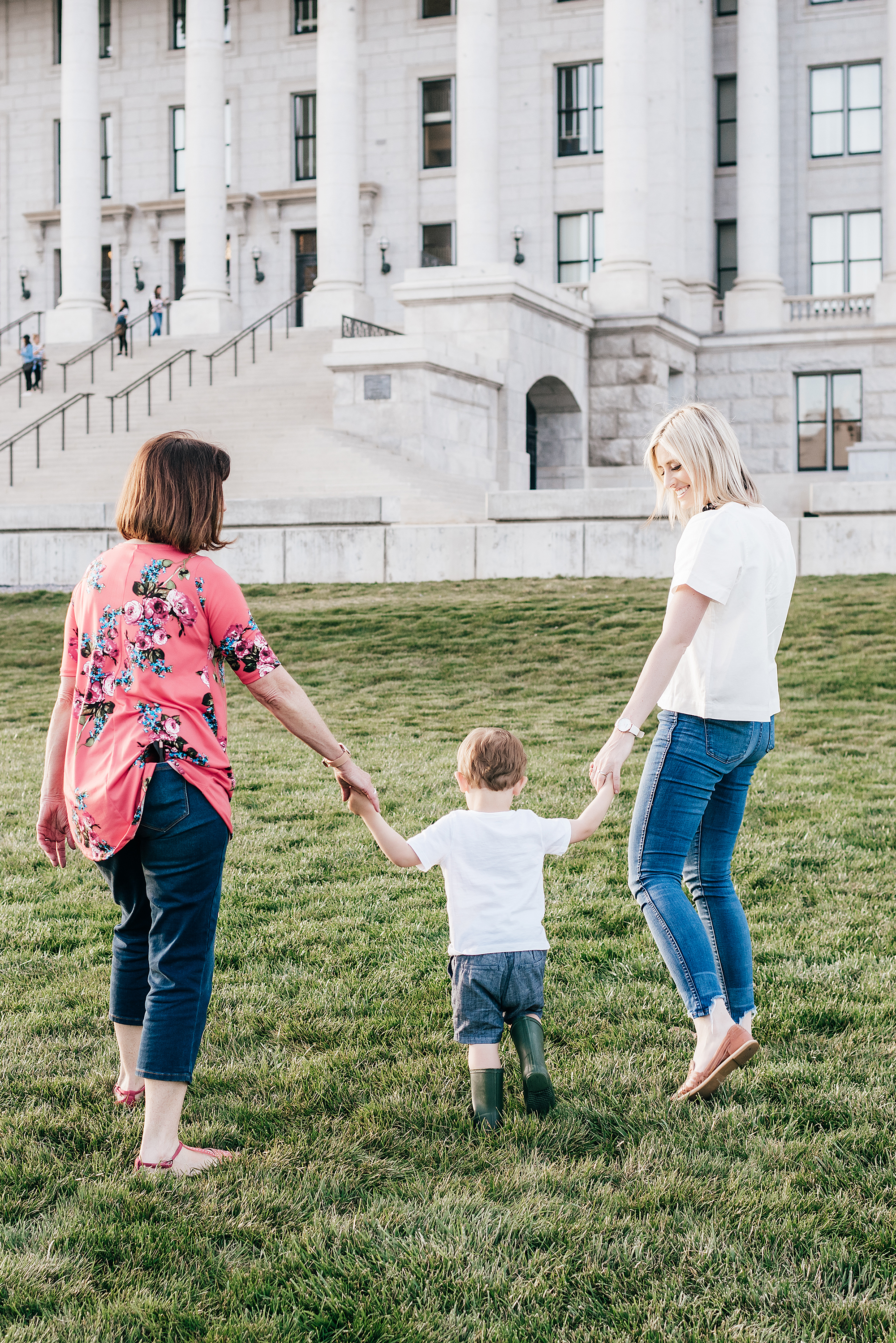 10. Sentimental jewelry – Whether it's a Mon Amie watch that gives back to a great cause, a bracelet with personalized charms you can add to over the years, or a necklace with a meaningful scripture/date/initials engraved on it — simple, sentimental jewelry is a great way to remind your mom that she's loved.
We don't have to be mothers to recognize the hard work that motherhood requires day-in and day-out. It makes us stronger, more connected and forces us to get clear on what matters most to us in our lives. I'm so grateful for my amazing mom and everything she does for me.
SHARE YOUR IDEAS!
What are some of your favorite meaningful gift ideas for Mother's Day? What gift have you given or received that really touched you?