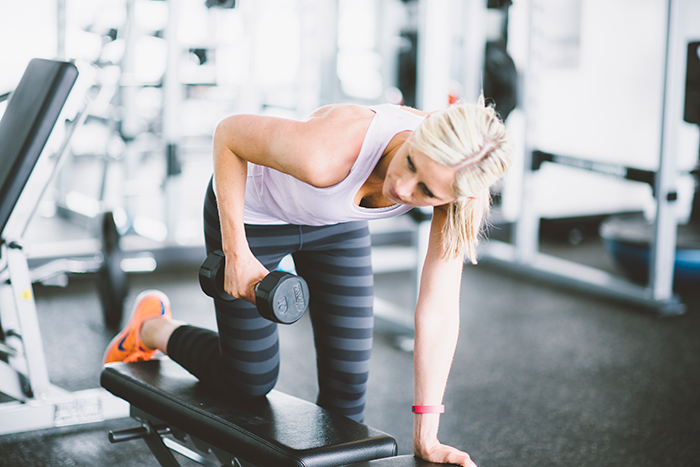 I hope you enjoyed the fitness tips last week from Lauren Byrd of Orangetheory Fitness. She definitely has me motivated to get back in shape and maintain a healthy diet. Here are some more great ideas from Lauren just in time for your weekend reset.
Enjoy!
. . .
Eating the right food after your workout is a crucial decision. You definitely don't want whatever work you put in to be for nothing. Sure, meal prepping isn't the most fun thing to do, but the more you plan, the more you can prepare to meet your fitness and nutrition goals.
Don't forget:
You definitely should be sure to drink about 16-20 ounces of water after your workout to replace the fluid that your body has just lost.
Remember that you shouldn't just eat ANYTHING after your workout. Just because you worked out, doesn't mean you can now go eat a greasy burger and fries. Try to think of it as you are choosing a post-workout food to refuel and repair your muscles.
Check out some of the 7 best foods to eat after a workout below. For the best results, eat within 60 minutes of your workout.
What you need:
Protein and carbs are the two keys in making your post-workout meal successful.
Eggs – The perfect food that combines BOTH protein and carbs. At 70 calories each, an egg has 6 grams of high biological value protein and lots of vitamins and minerals. Eggs are actually one of the few foods that naturally contain vitamin D, which is important for bone health.
Protein Shake – This is probably my favorite go-to option for after an intense workout. My favorite recipe combines protein powder, a frozen banana, unsweetened almond milk, ice and sometimes some PB2 (powdered peanut butter) for a yummy treat that satisfies my sweet tooth and craving!
Ingredients:
½ sliced frozen banana
1 tbsp PB2
1 cup unsweetened almond milk
1 cup whey protein powder
½ cup ice
Directions: In a blender, combine all ingredients. Blend until smooth, then serve!
Sweet Potatoes – I LOVE sweet potatoes. They're an awesome post-workout snack because they are packed with vitamins and nutrients, and low in calories and fat.
Rice Cakes with Almond Butter – As Amanda has previously mentioned, a quick, easy and yummy snack is a plain rice cake + almond butter. You can even pack it in your gym bag to eat on the way home from the gym so you aren't tempted to stop somewhere else along the way!
Turkey and Cheese with Apple Slices – Spread some cheese over 2 or 3 slices of lean turkey and roll it up for a quick and filling snack. Add a sliced apple for some energy-boosting carbs!
Yogurt and Fruit – Low fat yogurt is a great way to pack in some protein. Add some fruit like blueberries to give you some carb-driven energy.
Almonds – In just one serving of almonds, you get 162 calories, 14 grams of heart-healthy unsaturated fat, and 6 grams of protein! A handful of almonds can help you keep away those post-workout hunger pains.
About Lauren Byrd: Lauren is a contributing writer and media specialist for Orangetheory Fitness. She regularly produces content for a variety of lifestyle and fitness blogs.