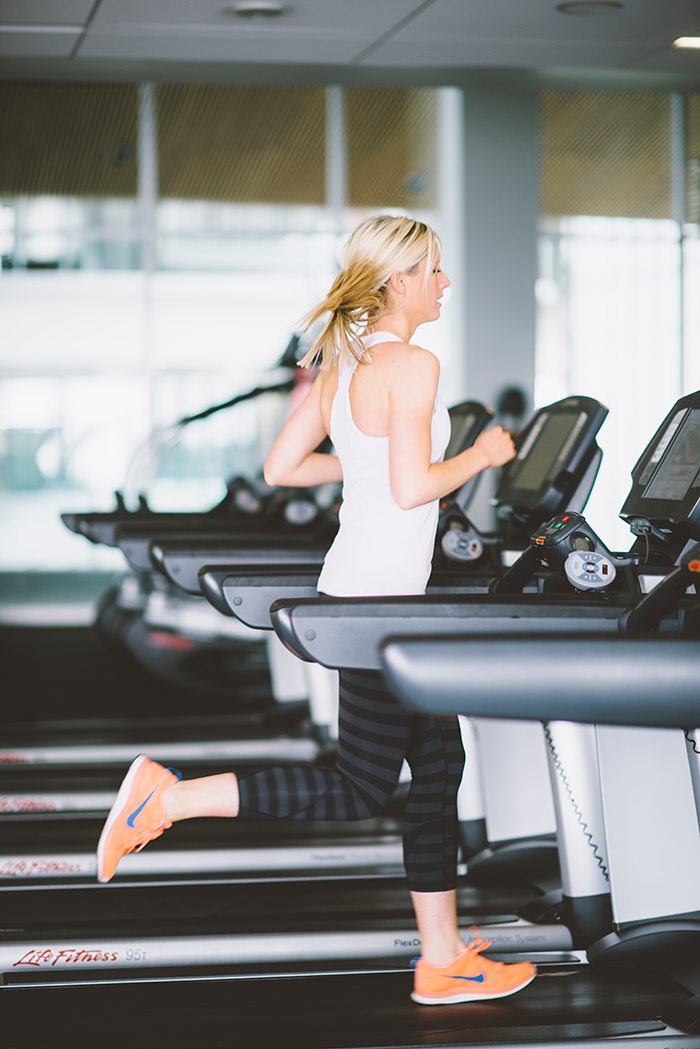 It's been a while since I've done a Fit Friday post. I have big plans for sharing post-pregnancy fitness goals and progress, but while I'm taking some time off to heal and enjoy our brand new baby boy, I am thrilled to have Lauren Byrd from Orangetheory Fitness share some motivational thoughts and tips with you.
Happy Friday!
. . .
The best workout for you is usually going to be the one that you most enjoy and the one that gives you the best results. It is going to be something that you are motivated to complete and that you actually follow through with.
Define your Fitness Goal
First, you need to decide what your goal is. Do you want to build or tone muscle? Lose weight? Or do you just want to achieve those post-workout endorphins? Defining a specialized goal can help you get started on the best workout routine for you.
After you have defined a specific goal, decide what workout you think would most peak your interest. Over the years of my life, I have tried so many different workouts. Through trying workouts, I have been able to define my own personal workout style. It really all has a lot to do with my mood. I bounce back and forth between HIIT classes and barre classes. I have always enjoyed an intense workout, but I have been a dancer my whole life so both of those categories appeal to me.
Take a look at some popular workouts below to help you decide which workout is best for your lifestyle.
Yoga
There are so many different types of yoga, including Bikram, Vinyasa, Ashtanga and more. Yoga is not something that is focused on burning fat, but rather keeping your mind and body in good health. If your goals are centered around improving your flexibility and overall health, then yoga should be your choice. Yoga can also increase your strength and protect us from conditions we might suffer from later on in life.
Spinning
Are you looking to burn calories in a short time? Just one spin class can burn on average 500 calories. Spin classes are different in that you spend the whole class on the bike. Since you are sitting, you get to keep the pressure off of your knees and feet. With spinning you get a full cardiovascular exercise.
A popular high intensity spin class that has been gaining a lot of exposure is Soul Cycle. Soul Cycle has transformed the way that spin classes work by combining a full body workout with hand weights, core work, jogging and dancing.
Barre
Another workout that is taking the world by storm is the ballet-inspired workout you complete at the barre. This workout promises to sculpt lean muscles and increase flexibility. As I mentioned, I am a big fan of barre workouts. There are so many different types and franchises that offer barre workouts, and most of them follow the same structure and focus on strengthening the same muscles. I am a big fan of Cardio Barre myself. It is a barre class, but it also has a cardio section where you can burn calories instead of just working on toning my muscles the whole time. You don't have to have any dance experience to feel like a beautiful ballerina!
HIIT
HIIT stands for High Intensity Interval Training. It alternates between burst of activity and rest. This workout is probably the best choice for you if you are wanting to burn fat and lose weight. Orangetheory Fitness is a great choice for anyone interested in a HIIT workout. Because the workouts can be somewhat intense, Orangetheory gives you a coach to motivate you along the way and you can even monitor your heart rate to see if you are getting the most results from your efforts.
If you're on a time crunch or only have 30 minutes to get a good workout in, HIIT is an efficient choice. You can also do a HIIT workout anywhere – without equipment!
It can be hard to stick with a workout at times, but if you prepare and put the pain in perspective, you will succeed. When you find the right workout for you, you will feel fulfilled and feel like your best self. Don't be afraid to switch up your routine or try new things to keep it fun.
I'd love to hear your thoughts and if you have found the workout that is best for you!
About Lauren Byrd: Lauren is a contributing writer and media specialist for Orangetheory Fitness. She regularly produces content for a variety of lifestyle and fitness blogs.