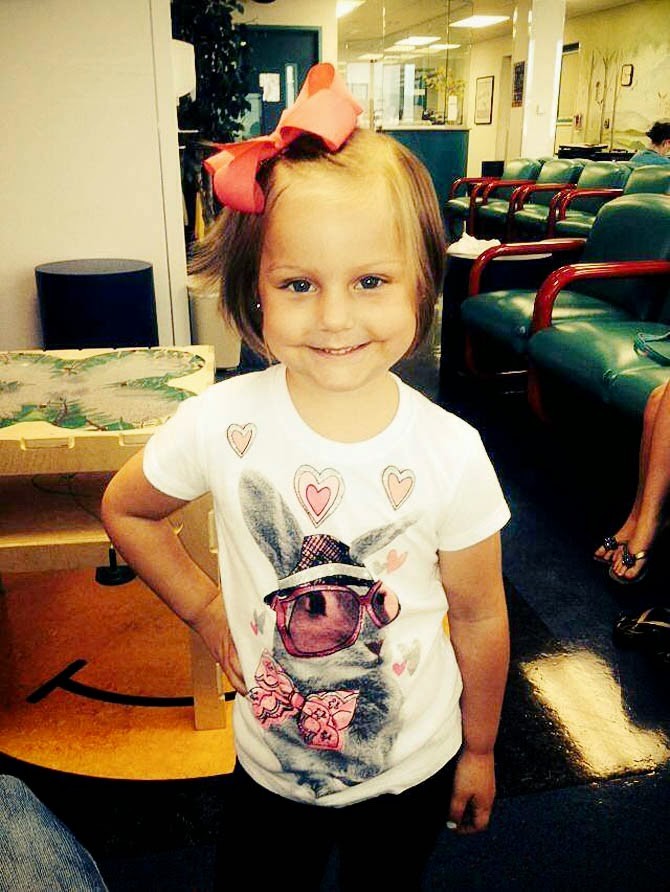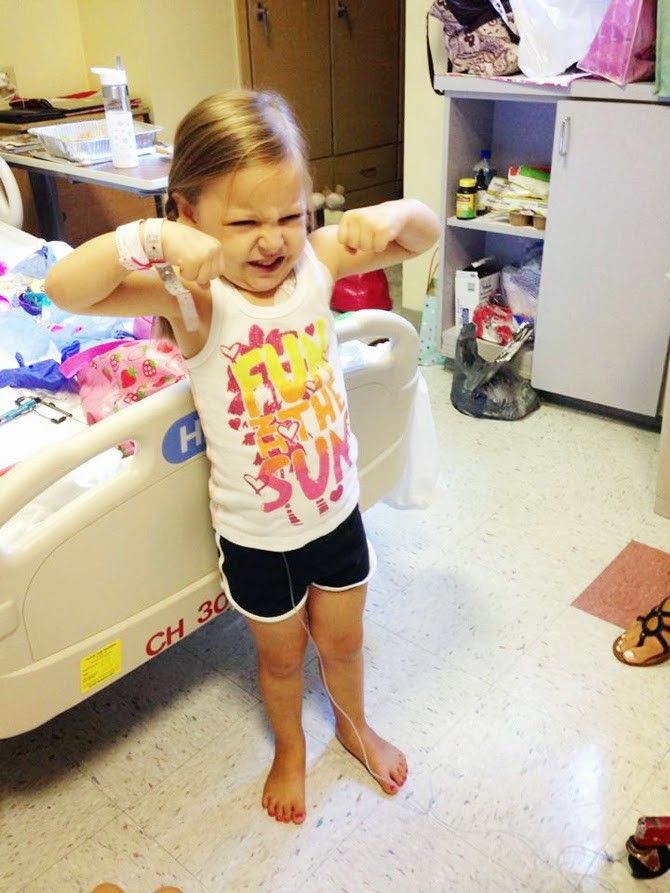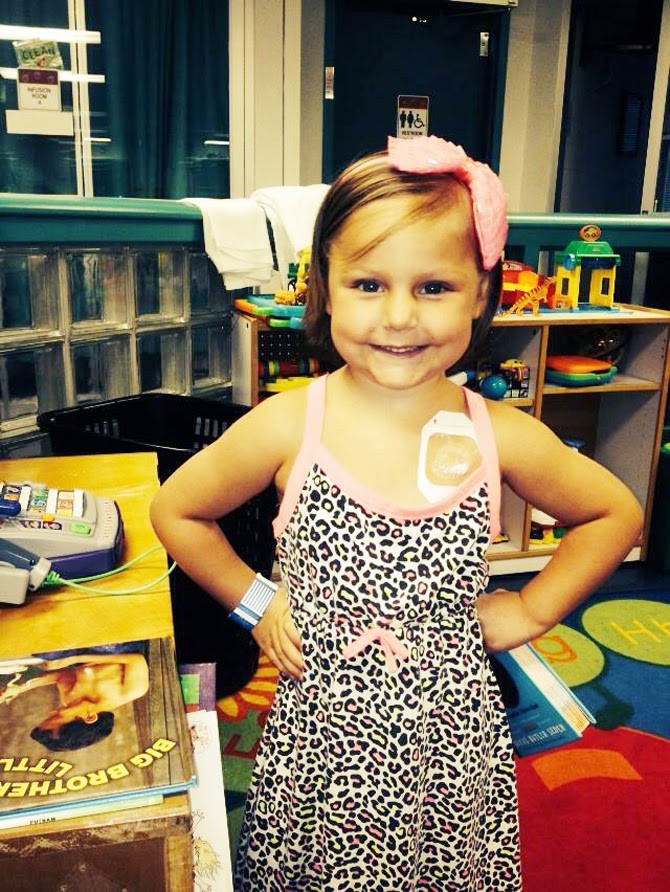 When my friends at P.S. I Adore You asked me to share the story of one of their "Cancer Cuties," I knew right away that I wanted to do so during this special time of year when we're all a little more mindful of our blessings and more willing to lend a helping hand to those in need.
My heart just melts when I look at these cute photos of 4-year-old Kylie ("the Fighting Firecracker" as they call her), who was diagnosed with Acute Lymphoblastic Leukemia (ALL) this past July. Following her diagnosis, Kylie spent three weeks in the hospital with blood transfusions nearly every other day. A bone marrow biopsy determined 85 percent of her bone marrow consisting of leukemia blast cells and Kylie immediately began chemotherapy, including a spinal tap chemo every week during her first round of treatment. At the end of her five-week treatment, another bone marrow biopsy indicated her leukemia blast cell level had decreased to five percent just after the first round! The chemo was working!
At the end of July, after 26 days in the hospital, Kylie was finally able to return home. She still has a long way to go with her treatments (six rounds of chemo total), but she is responding wonderfully to treatment. Her parents are planning a head shaving party and Kylie keeps asking when she can shave her head. This cutie is fearless and she's already showing her cancer who is boss.
♥
Kylie's family has set up a donation website (HERE) to help her parents with the many costs associated with cancer treatments. I'd love for you to join me in donating to help lift their heavy burden this holiday season.
To learn more about Kylie's story, visit her page on Facebook
HERE
or read the original story about her diagnosis
HERE
.
They say you can tell a lot about a person who does something for someone who can do nothing for them in return. There is no greater feeling than helping someone like Kylie who needs and deserves a lot of love, hope and support.
Thanks so much for reading.
Happy December!