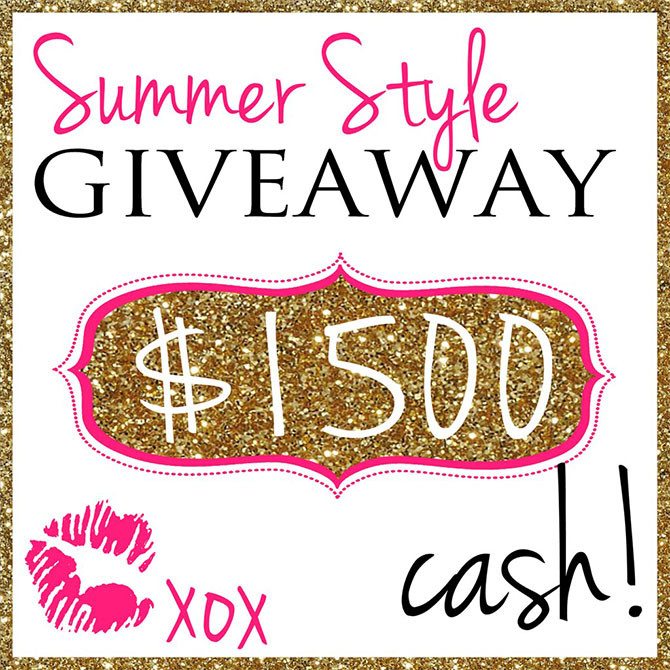 Today 19 fabulous bloggers and I have teamed up to bring you a CASH GIVEAWAY of $1,500! One lucky winner will receive the ultimate grand prize to purchase a new summer wardrobe (or whatever your little heart desires).
To enter, just follow the steps in the Rafflecopter widget below. And don't forget to check out these inspirational bloggers along the way.
Good luck to you! Happy Monday!