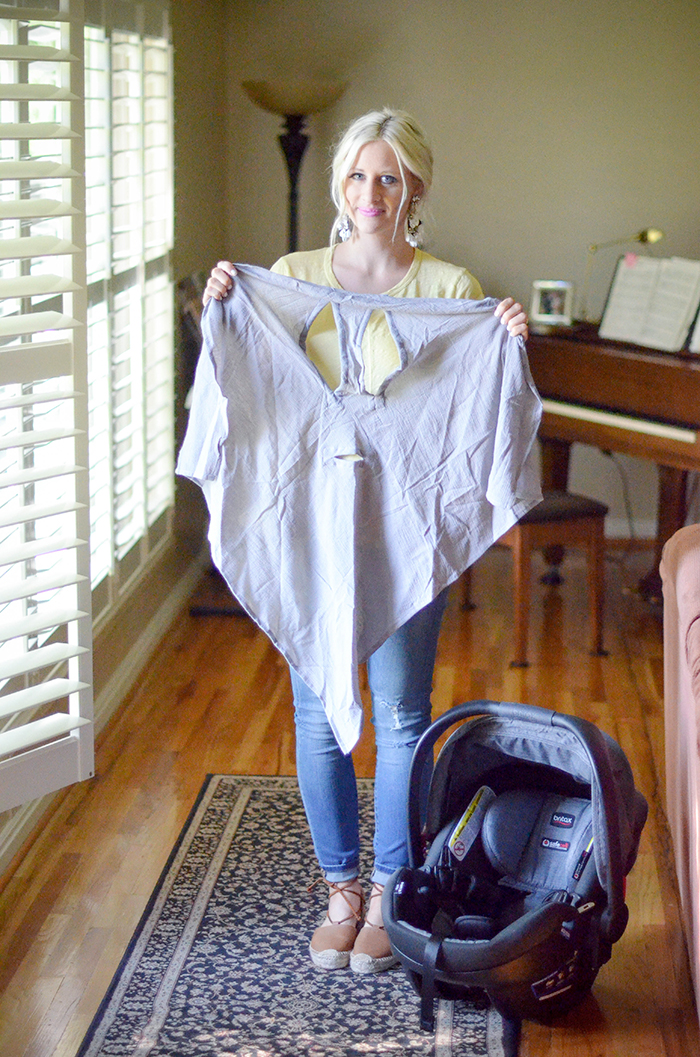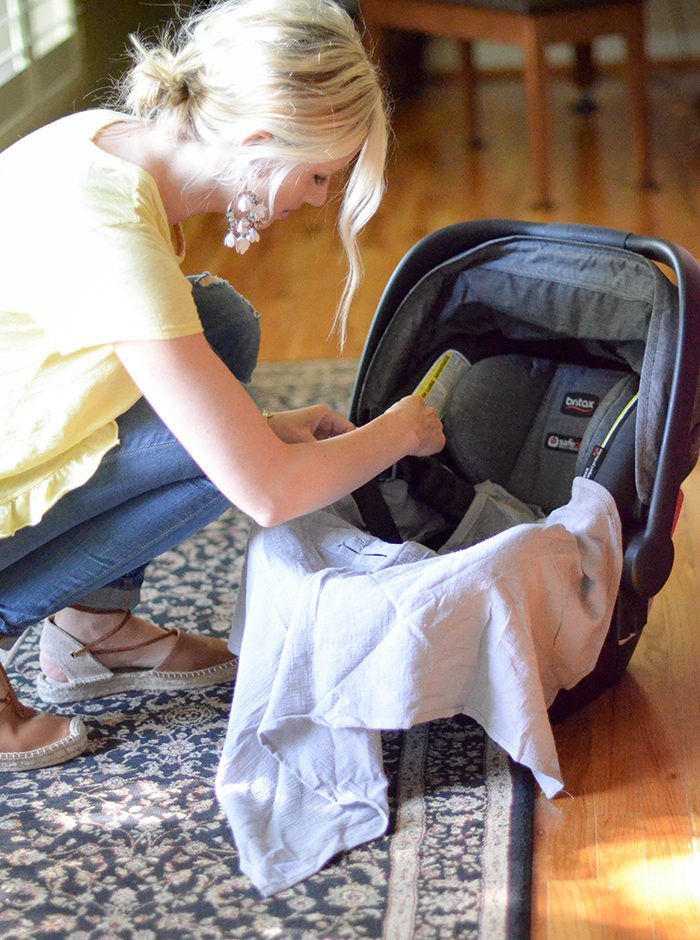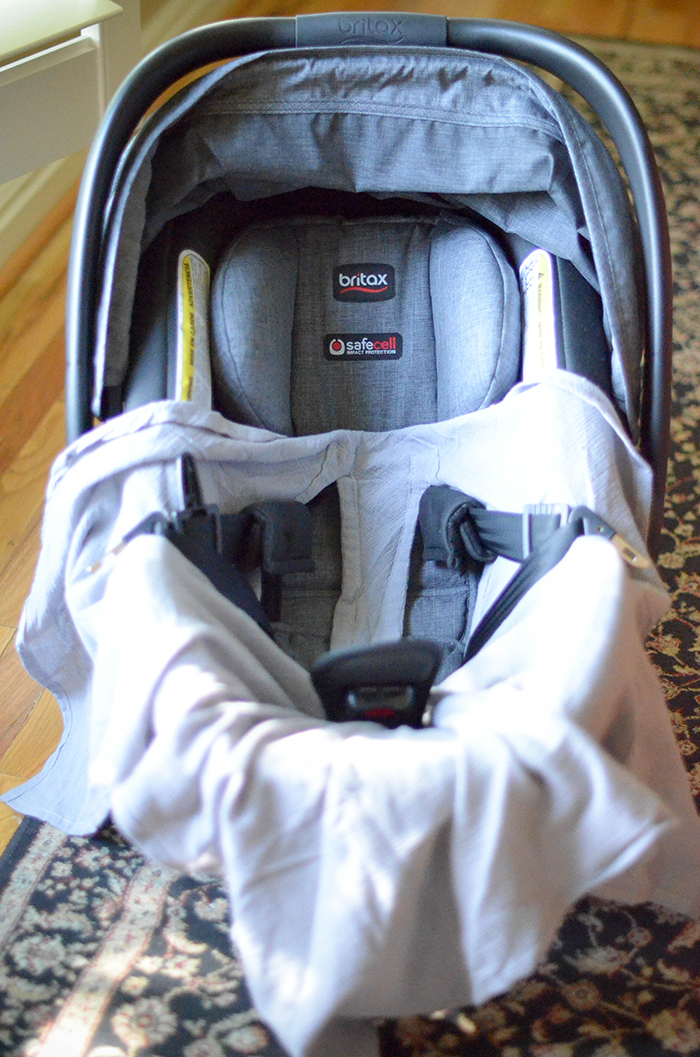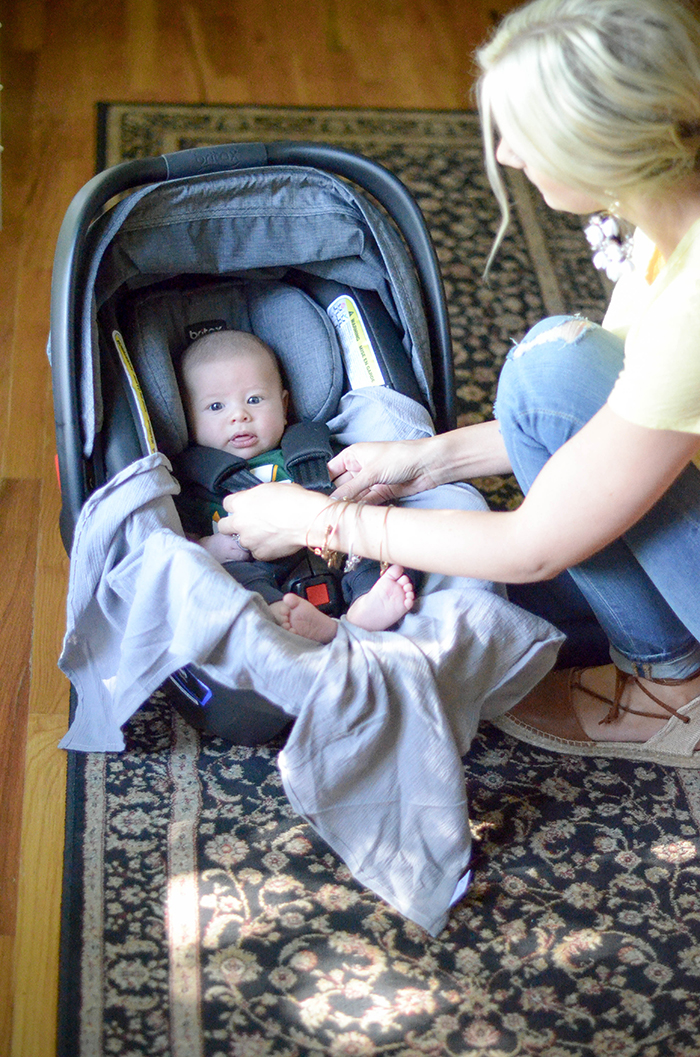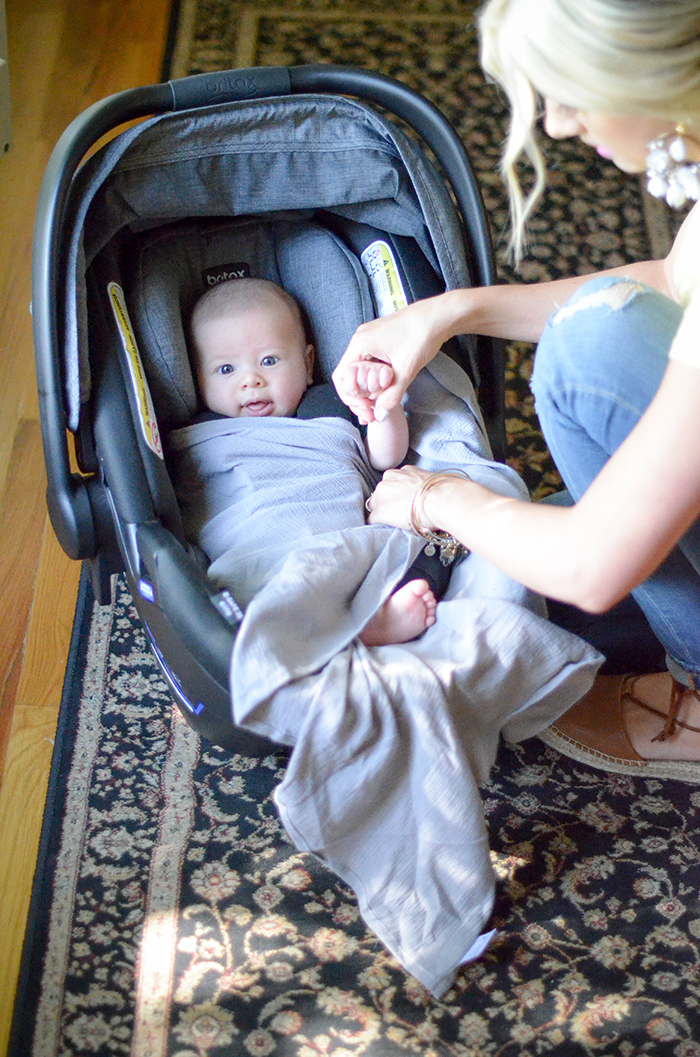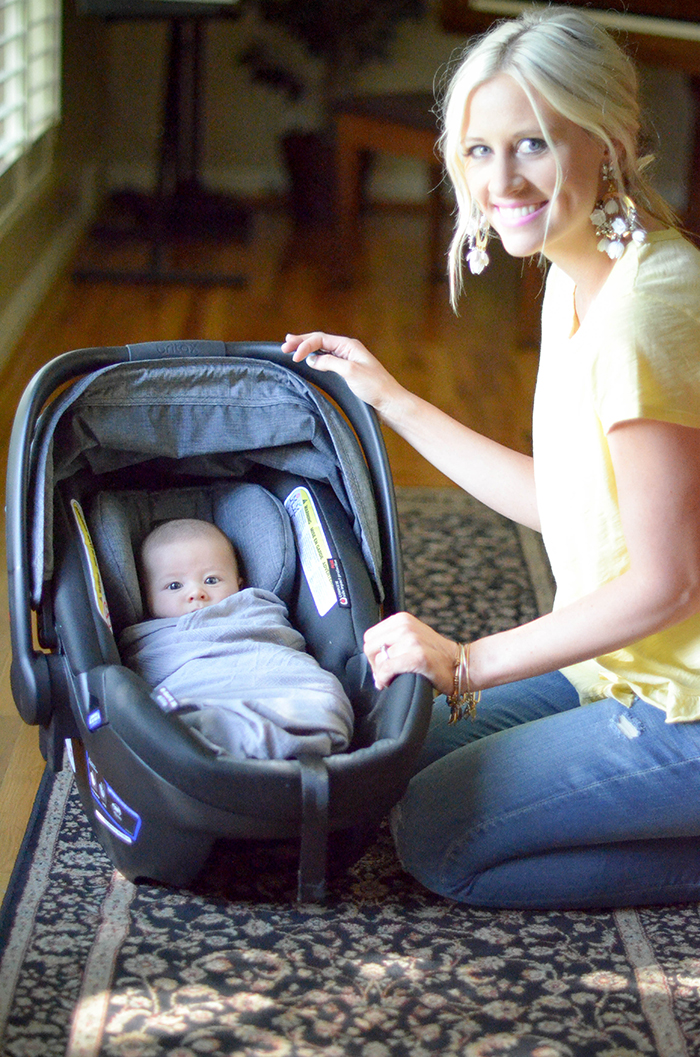 If there's one thing that I used to dread when I first started leaving the house with Benjamin, it was putting him in his car seat. He just always seemed so uncomfortable and even if I timed things perfectly after feeding and burping him, it was still a circus act trying to distract him until he was lulled asleep by the moving car. Don't get me wrong, he's a pretty mellow baby, but he also still loves to be swaddled. And now that there's a way to swaddle him in his car seat (thank you, Hooray Littles), our adventures outside the house are so much easier!
Hooray Littles car seat swaddles work with any 3-5-point harness and come in multiples colors. I love that the fabric is light and airy so the swaddle keeps Benj feeling safe and secure, not sweaty. I also love that I can use the swaddle with his bouncer and swing at home and have peace of mind that he's strapped in safely, especially now that he's moving and wiggling so much more.
If you ask me, this is one baby product every mom must have! It's a game changer.
Special thanks to Hooray Littles for sponsoring this post. All opinions are my own.