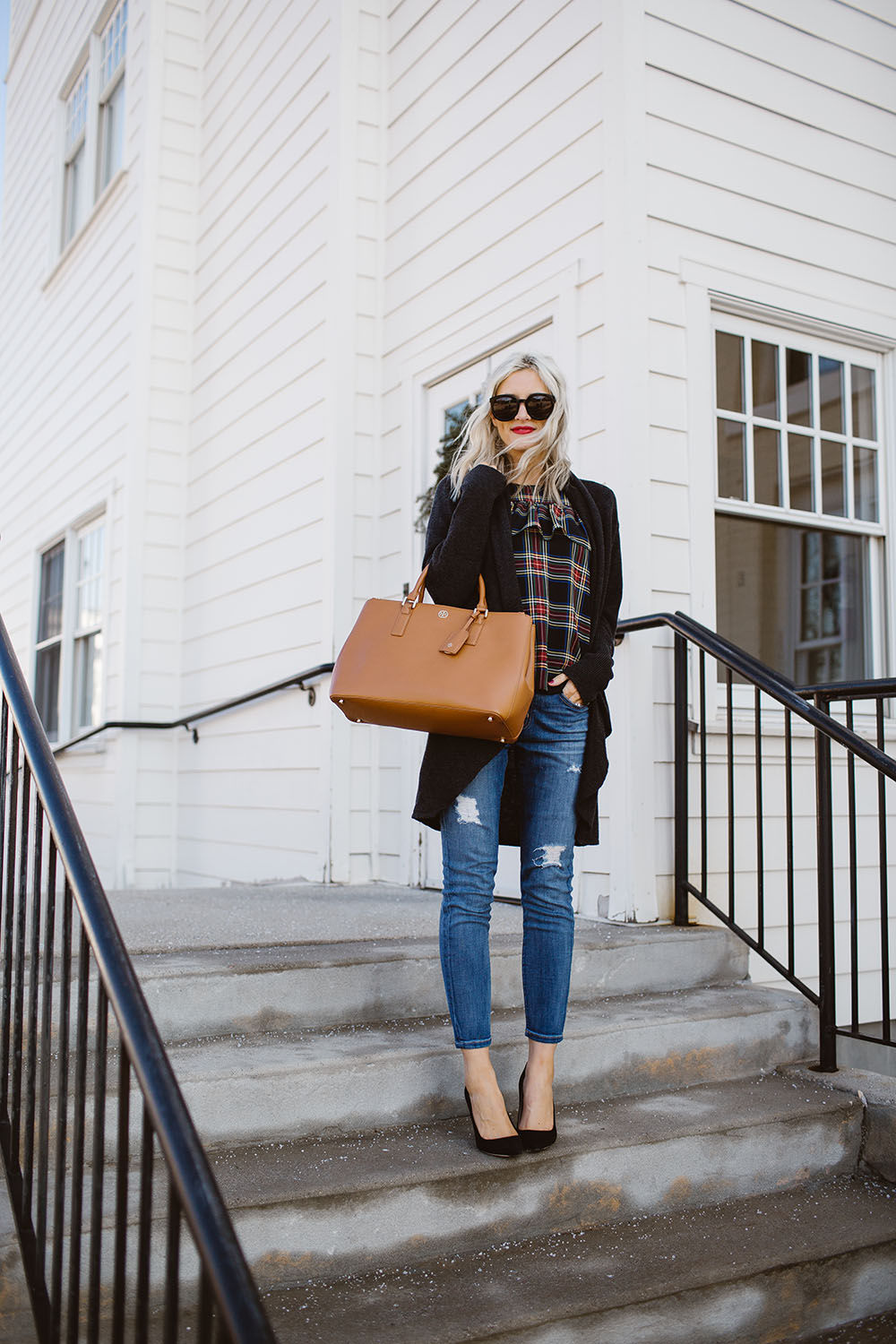 Happy Thanksgiving (and Black Friday Eve)! I'm doing things a bit differently this year and rounding up my favorite sales that offer great staples for your capsule wardrobe. With my new transition to a simplified lifestyle, every purchase I'm making this holiday season is more intentional and much less "for the thrill of shopping."
I hope these help as you narrow down your closets and build a versatile wardrobe that will last you for years to come!
# # #
SHOPBOP // Get 20% off orders of $200 + .25% off orders of $500+ and 30% off orders of $800 or more // CODE: MORE17 // DATE: 11/21 – 11/26
My favorite brands to shop at Shopbop are Madewell, Free People, Tory Burch, Sincerely Jules, Jeffrey Campbell, Steve Madden and Rebecca Minkoff.

OLD NAVY // 50% off entire purchase, no code necessary // DATE: 11/22 – 11/24
I love Old Navy for jammies, sweaters and Benji's clothes. Plus, you can't beat the price. Stay with the basics and you'll have styles that last forever.

NORDSTROM // Cyber Monday at NORDSTROM! Extra 20% OFF selected sale items. FREE shipping. FREE returns. // DATE: 11/24 – 11/26
At Nordstrom, I tend to shop for Madewell and J.Crew first (especially if items are sold out on the brands' websites) as well as various brands like Nike, Adidas, Zella and BP.

MADEWELL //Take 25% off everything // DATE: 11/21 – 11/26
Madewell has become an absolute favorite of mine the past six months. They have so many amazing options for capsule wardrobes. If you haven't converted yet, may I recommend starting with their denim and leather bags.

J.CREW //Take 40% off everything // DATE: 11/21 – 11/26
I've purchased way too many things from J.Crew over the years that I didn't wear enough to get my money's worth. Here are my favorite items that have been worth the splurge (and that couldn't be better to add to your Black Friday shopping list).

H&M // 20% off everything + free shipping // CODE: 1662 // DATE: Thru 11/25
Okay, confession… I only shop H&M lately for kids clothes. I'm obsessed. Everything below I've either purchased for Benj or I have it in my shopping cart. It's been a really great start to a capsule wardrobe for him, too (other than it's hard for me to resist overspending on his clothes! bahh.).