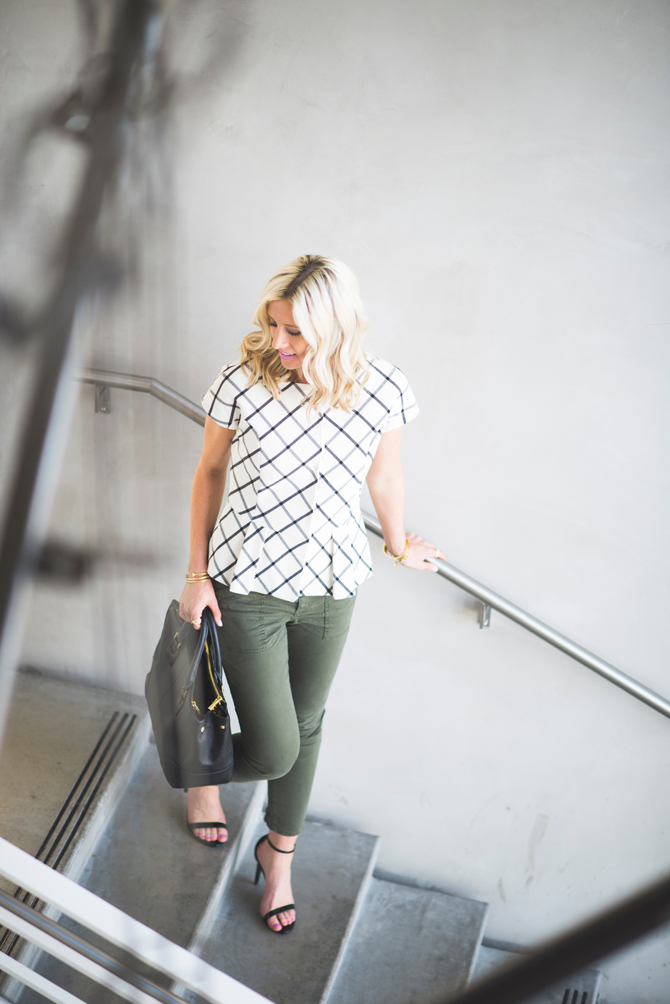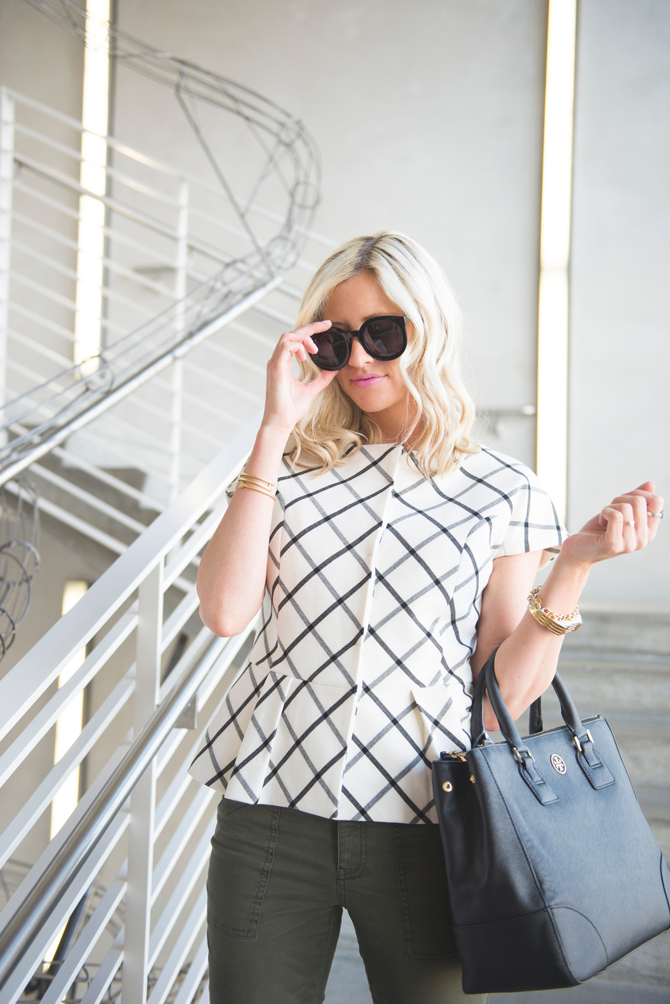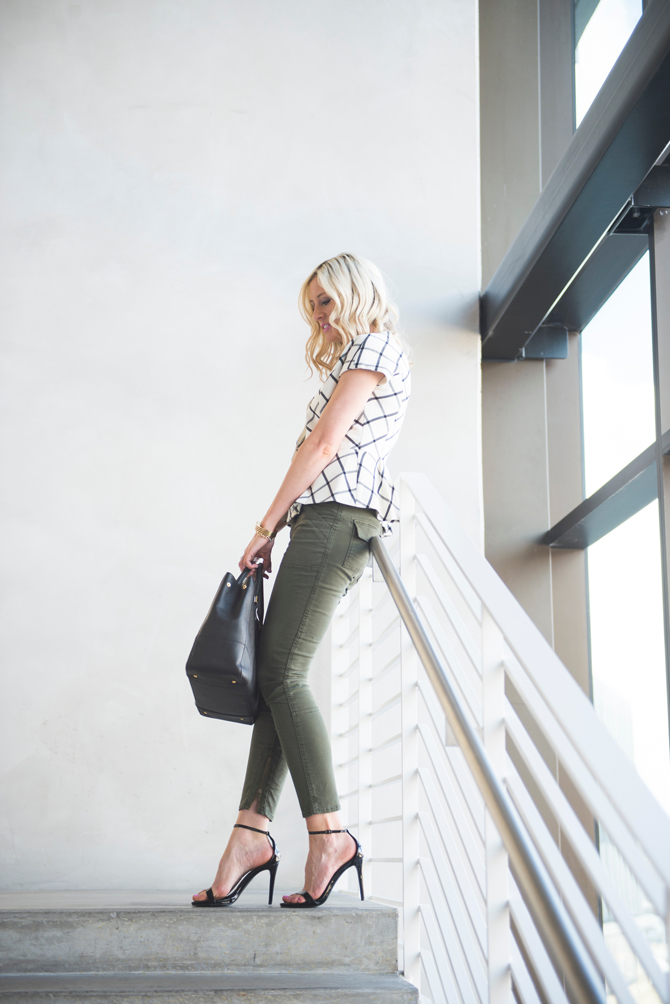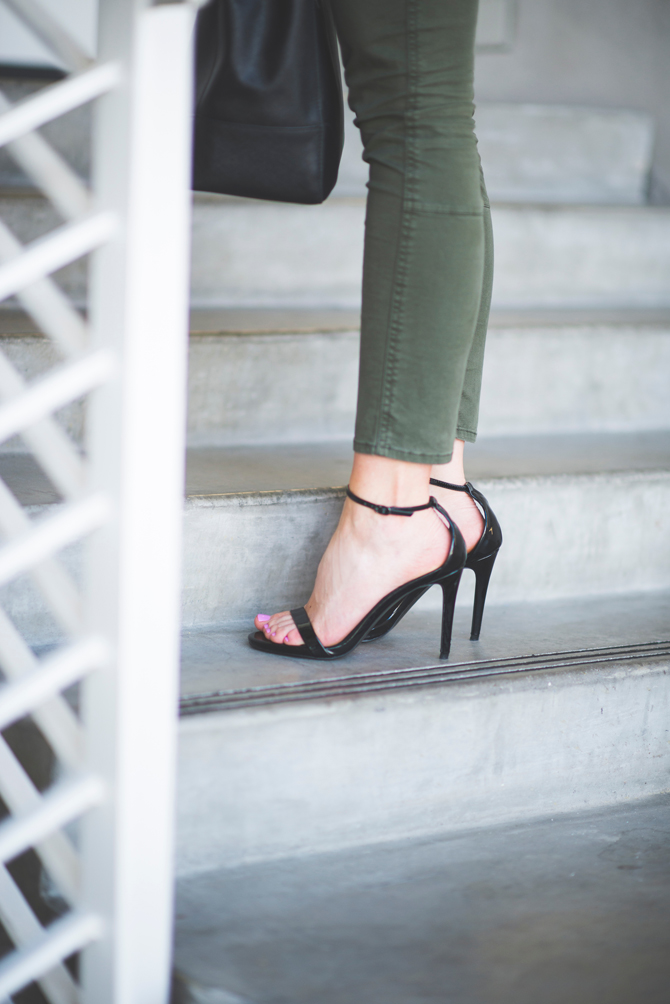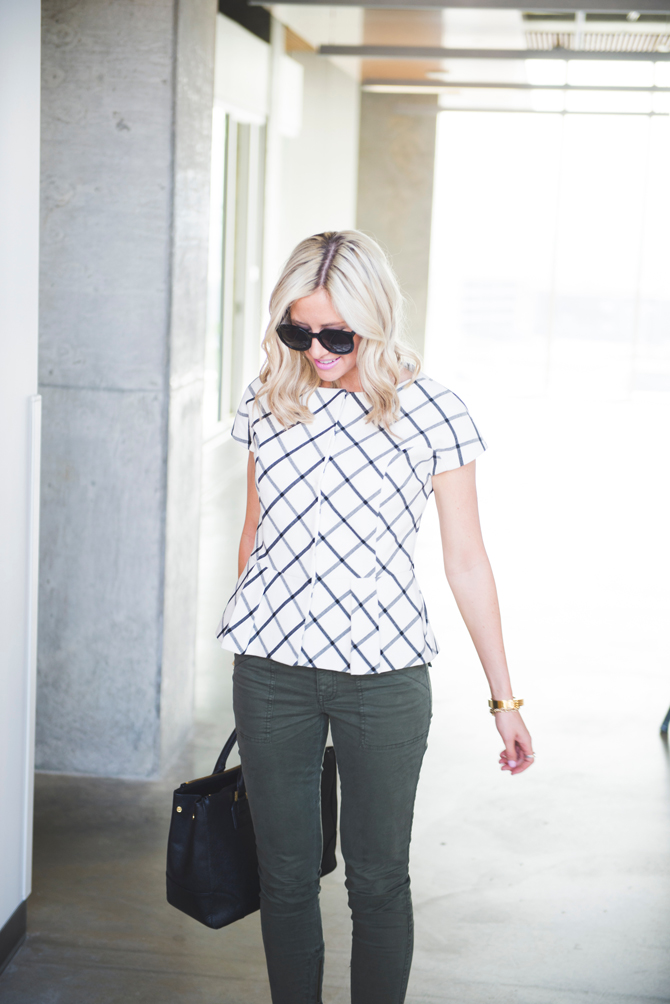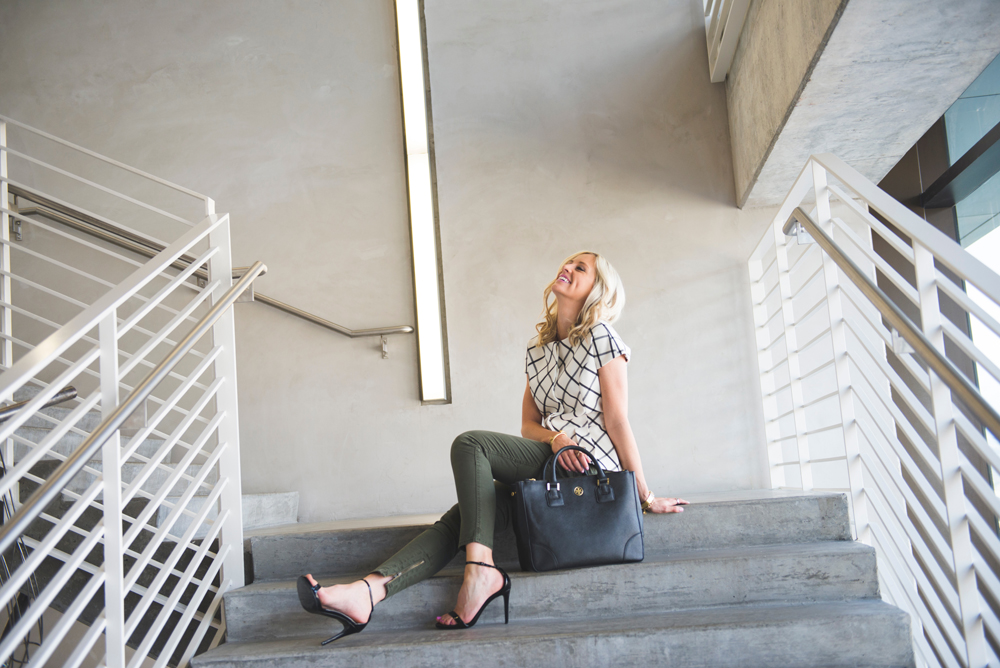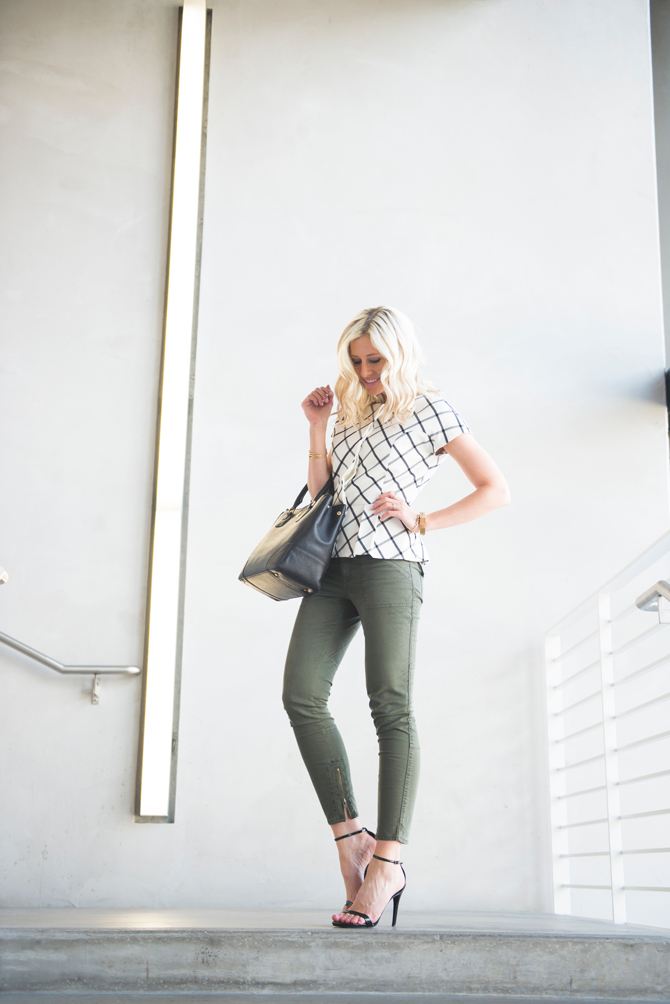 SHOP THE LOOK
top: the limited 'scandal' collection {similar here + craving this top} | pants: madewell {old; super similar here} | shoes: steve madden | bag: tory burch | bracelet: tory burch for fitbit | glasses: karen walker | lips: 'st germain' by mac

Day three of Adobe Summit has finally arrived. Yesterday's keynotes were my favorite (I've fallen in love with Steve Young all over again–he's so funny and charming), and while I'm honestly so glad the stress and busyness of this event is coming to an end, I am now getting so sad that it's over. Last night was the turning point when my coworkers (and now really good friends) and I went to the Summit Bash with Imagine Dragons and then danced our hearts out at the after party. I love how out-of-office experiences bring you together more than actually working together does.
After a morning packed with final press briefings today, I'll have dinner with my core PR team (love you guys if you're reading this!) and then off we'll go to karaoke night with more dancing–the finale of the week's activities.
I'm exhausted, but feeling so revived and excited about the challenges I face at work. We're all in this together. No matter what you call your 'job,' working hard is so much more rewarding when you connect with the people around you (whether your coworkers, customers or partners) and trudge forward together toward the goal of being better than you were yesterday.
Here's to an incredible, successful week!
Photos by Ashlee Brooke taken at the Adobe Lehi Campus.