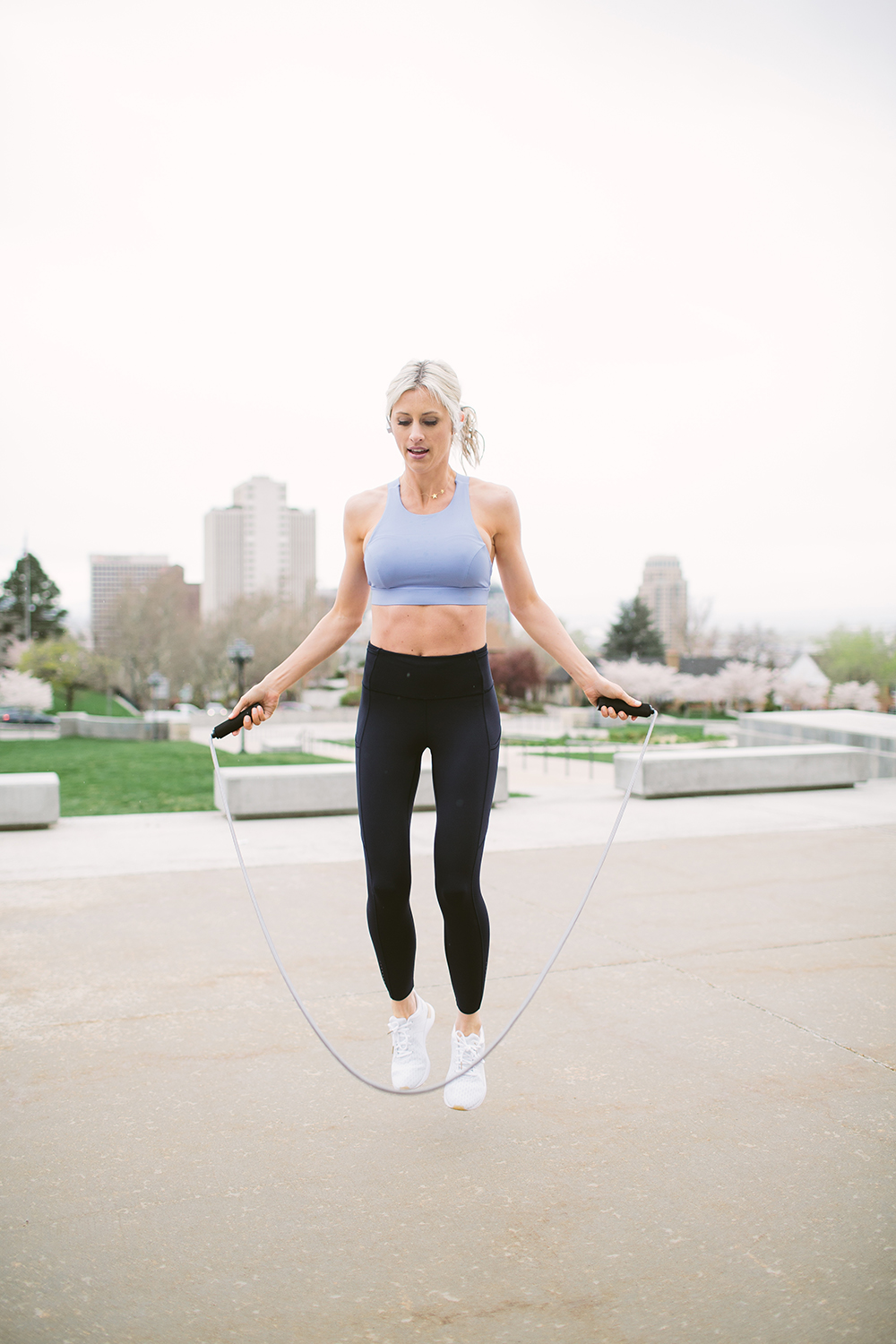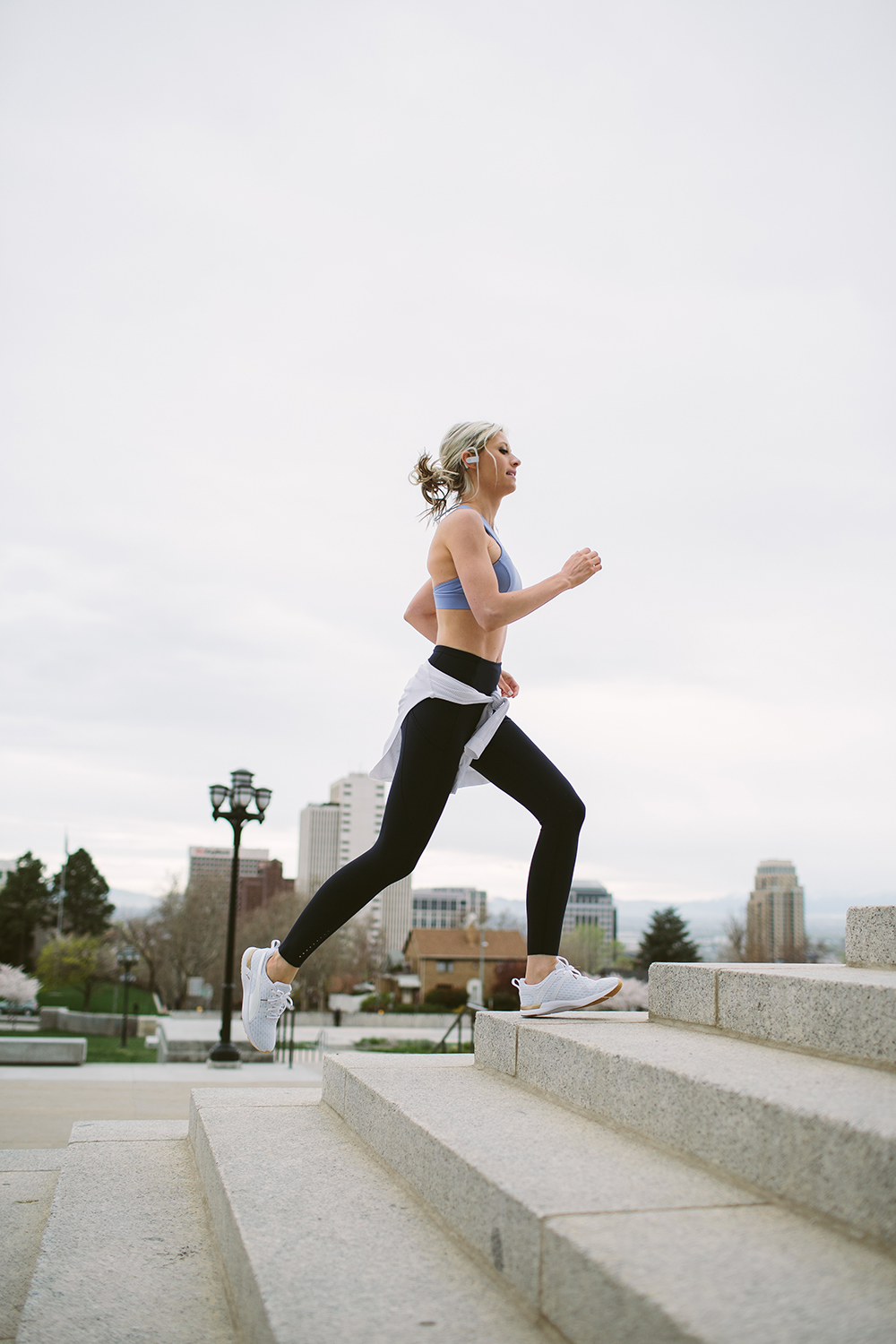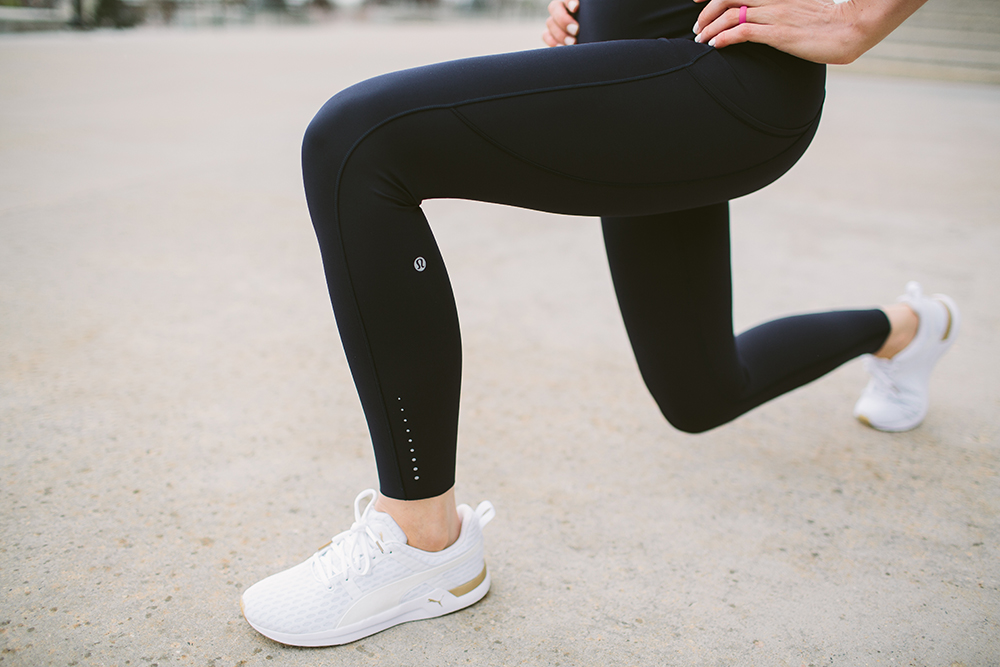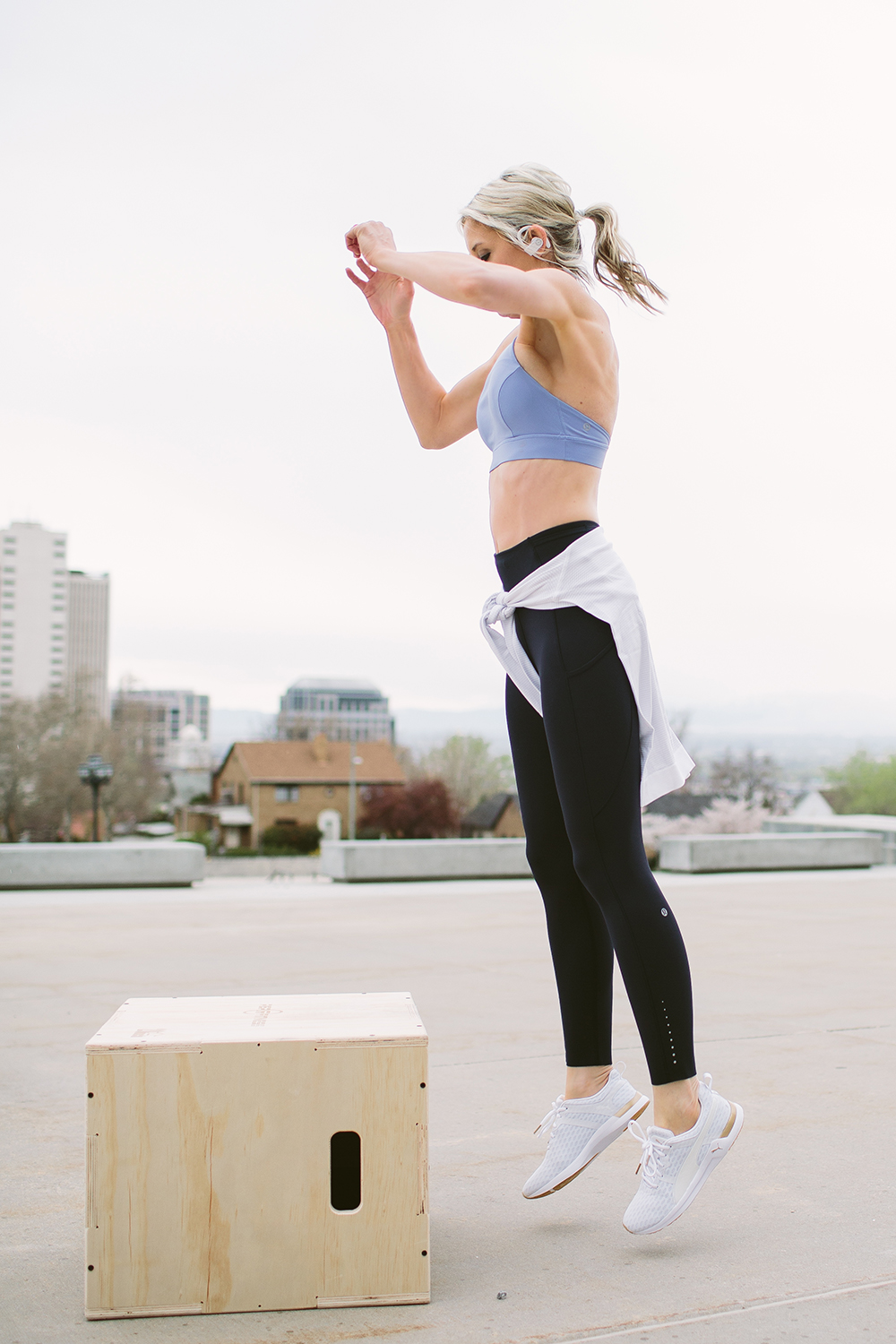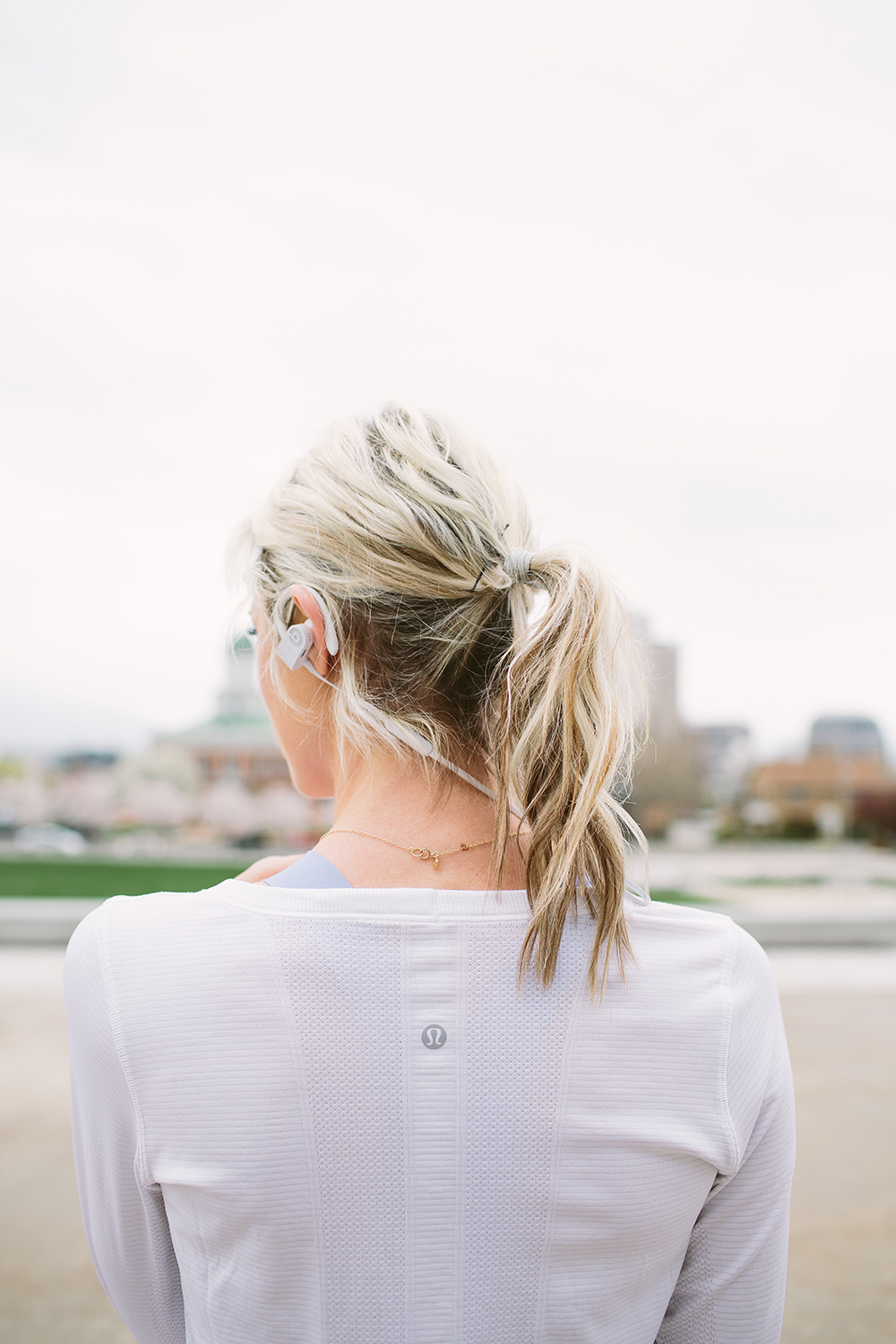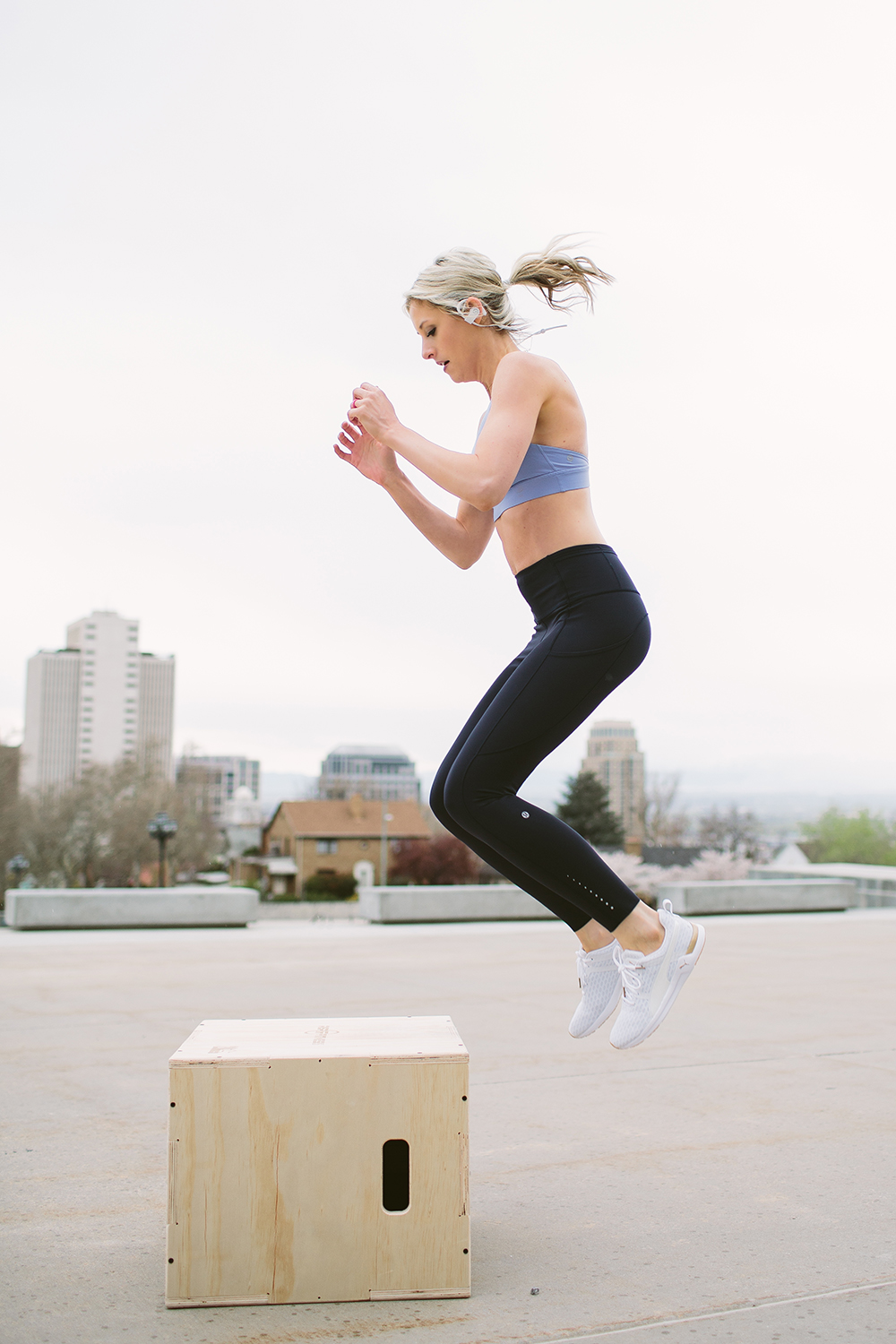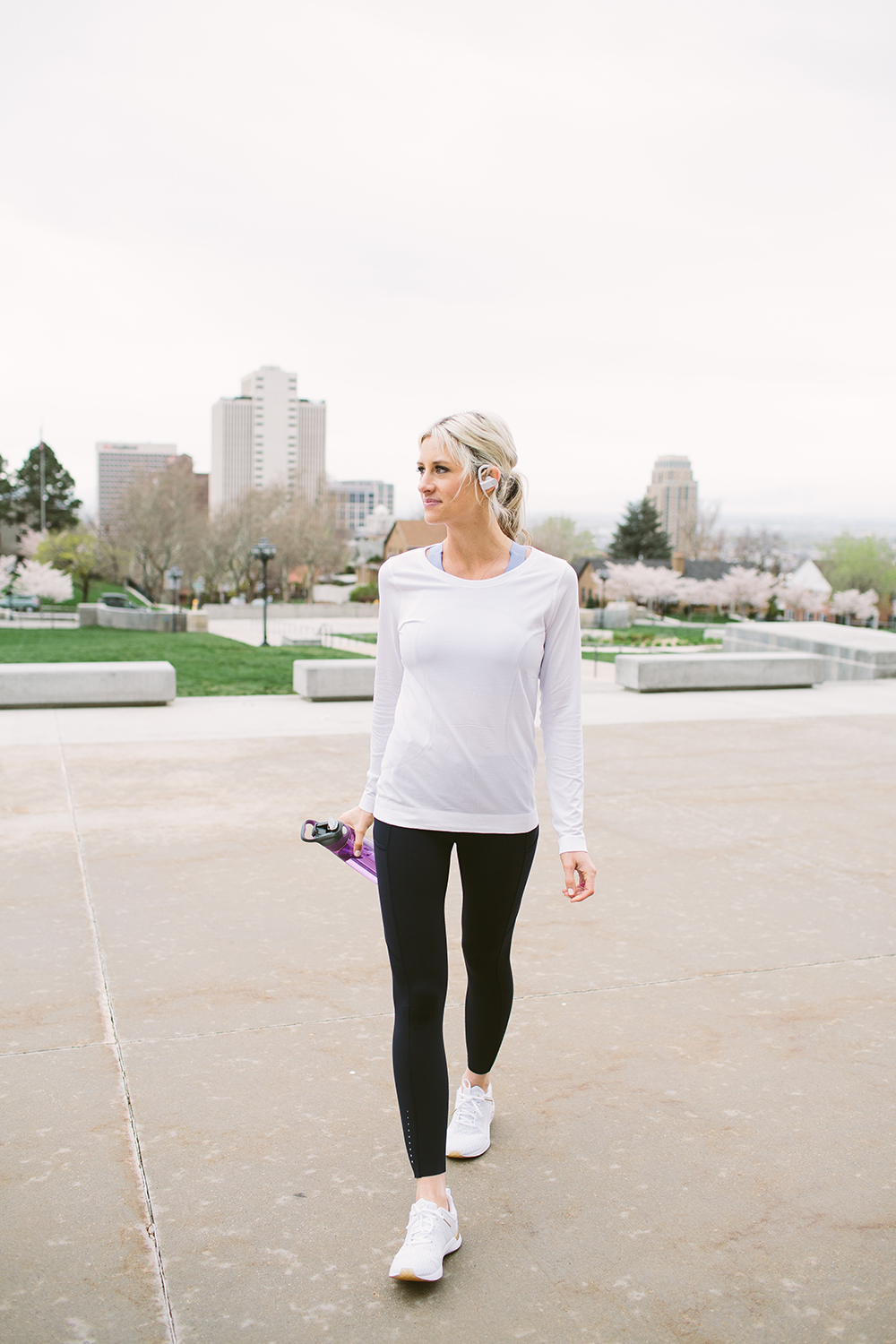 WHAT I'M WEARING
lululemon Nulux Fast & Free Bra c/o | lululemon Nulux Fast & Free 7/8 Tights in Navy c/o | lululemon Swiftly Tech Long Sleeve (Breeze) Tee c/o

If you follow my Instastories then you know I've been trying to work out in the mornings for the past few weeks. I've been wanting to get more cardio in while I decide which home workout program to follow next (considering Love Hiit Body Guide by my friend Sara) and I just never feel like going at night lately. Plus, because I'm not a morning person I'm kind of infatuated with the idea of becoming one.
I've had good days and bad days with this (it's a lifestyle change for sure), but I've narrowed my success down to these 6 things. If I'm doing all of these, I always make it to the gym in the morning:
Go to bed 2 hours earlier – This is the hardest for me because I like to workout before 6AM. If I don't plan to go to bed a couple hours earlier, I pretty much always hit the snooze and climb back in bed.
Visualize your workout – If I visualize myself in my dream body doing morning workouts 3 months from now, it gets me excited to wake up to my alarm today because I see each workout as a stepping stone to where I want to go. And my visualization is usually one of the first thoughts that pops into my head when I wake up so it helps urge me to get up and get going.
Sleep in your gym clothes – Make sure they're clean, but save your tired self the hassle of having to get dressed in the dark when your alarm goes off. Some gym clothes can be tight or uncomfortable to sleep in, but I just slept in these lululemon Nulux Fast and Free Tights (also available in crops) and this Nulux Fast and Free Bra the other day and they feel like I'm sleeping in soft, silky clouds. Like you literally can barely tell you're wearing them. I've never felt anything like it. I keep my long sleeve tee or hoodie by my bed and place my socks and shoes out so I have everything right where I need it in the morning.
Have your playlist ready – As soon as I'm in my car, I take a sip of water, pop some gum in my mouth and turn up my playlist so I'm alert and energized. Then I visualize, again, what I'm going to do, how it's going to feel when I finish and how it's going to feel 3 months from now if I keep with it. Some favorite songs on my playlist right now are Imagine Dragons "Believer" and One Republic "Let's Hurt Tonight."
Tell everyone that you're going – Some people have workout buddies to keep them accountable. I don't, so I utilize my Instagram community to keep me honest. Whether your social channels are big or small, sharing your plans with others makes you more committed. And they'll likely follow-up with you to see how it went (thanks, Ames!). Just be careful not to do this too often until you've made a habit of your new morning routine. Otherwise, if you keep telling people you're going and you keep sleeping in, you'll only feel bad about yourself and start believing you can't do it.
Pace yourself – When you get excited about a new goal it's easy to jump all in without realizing you need time to adjust. I'd love to eventually work out 6 days a week before 6AM, but I can't quite commit that much right now. So I'm starting small and aiming for 2-3 mornings each week. If I hit that, it makes it easier to keep doing it and my confidence grows that I can slowly start adding additional days to the routine.
Do you currently follow a morning workout routine?
Share your tips with everyone in the comments below!
Special thanks to lululemon for sponsoring this post. All opinions are my own.
Photos by The High Pines.