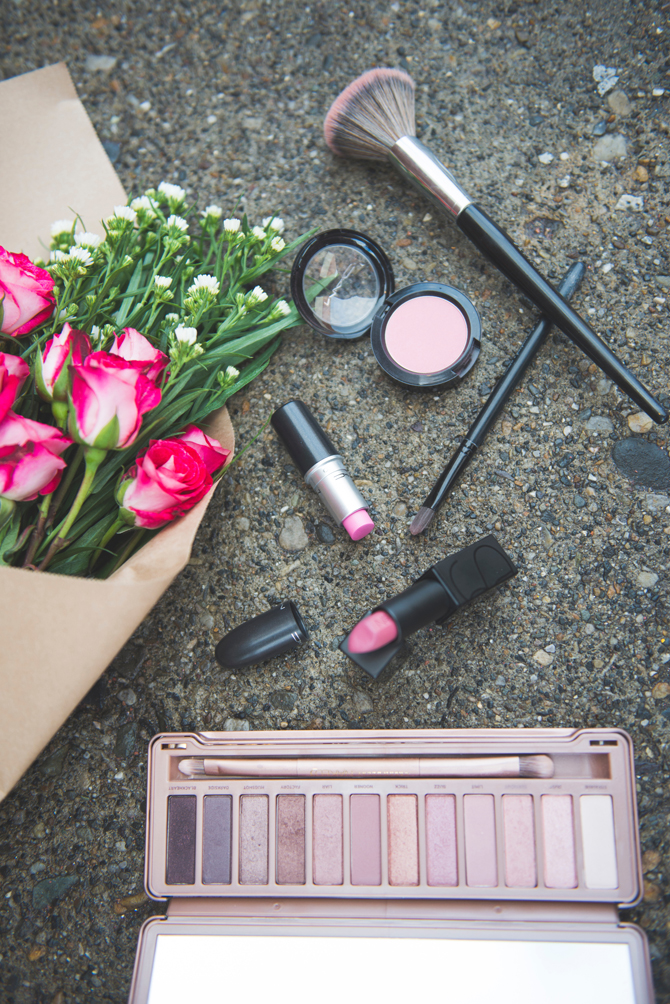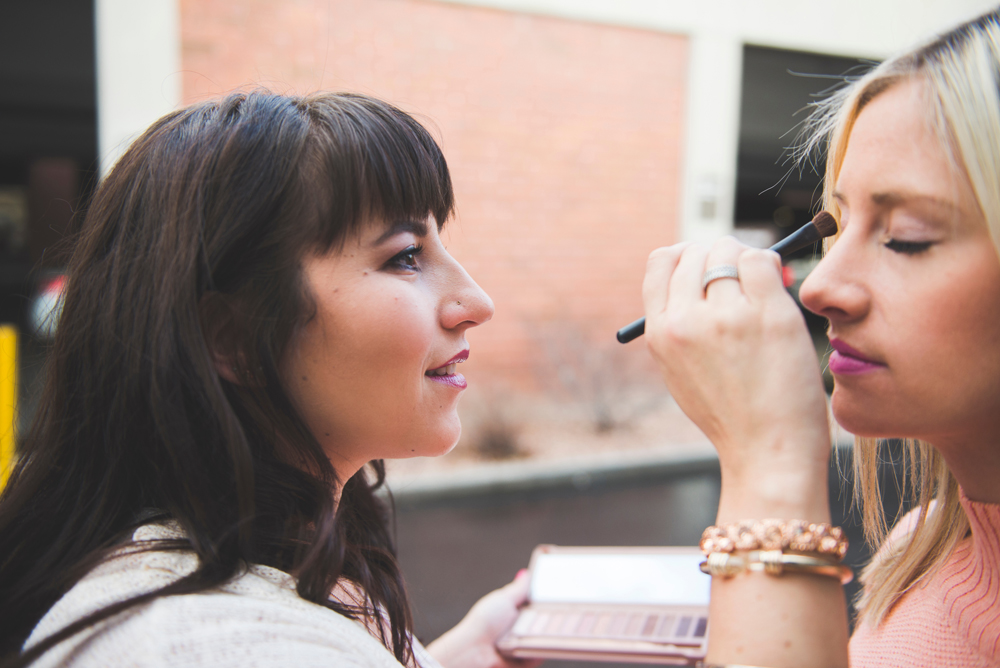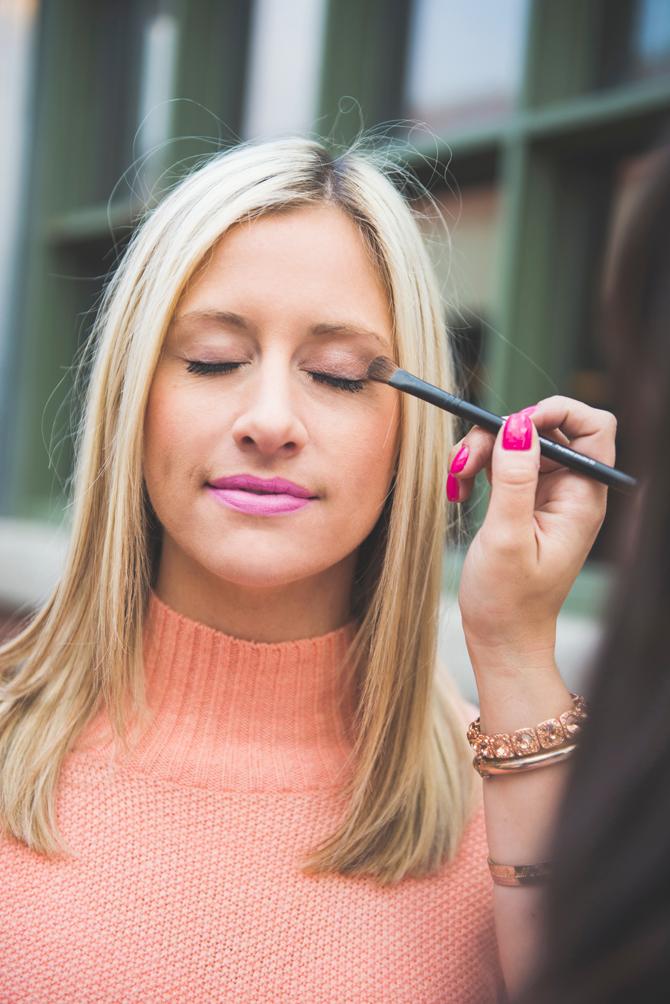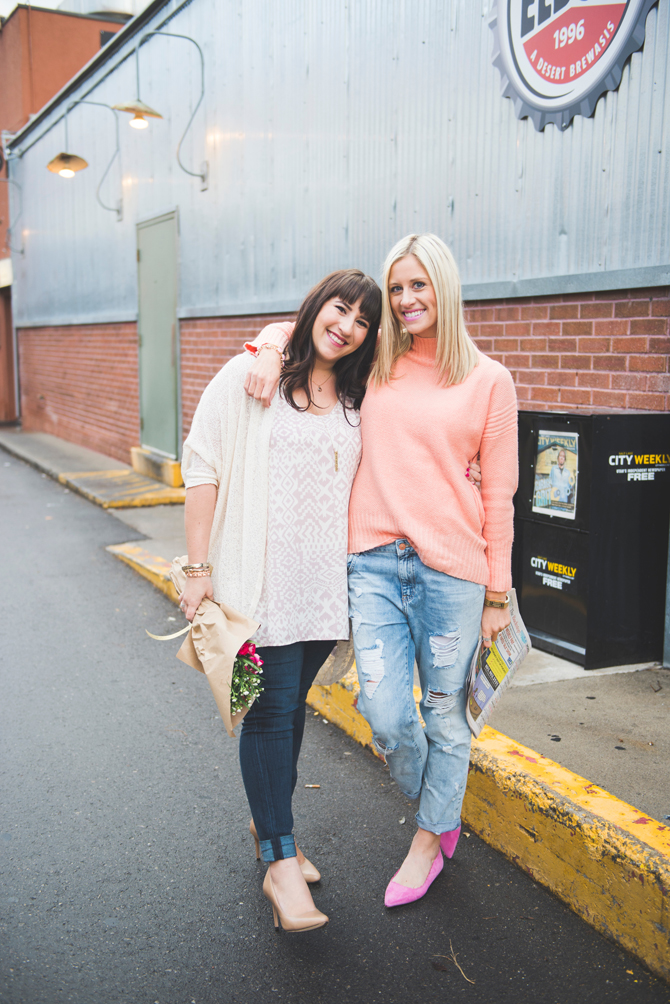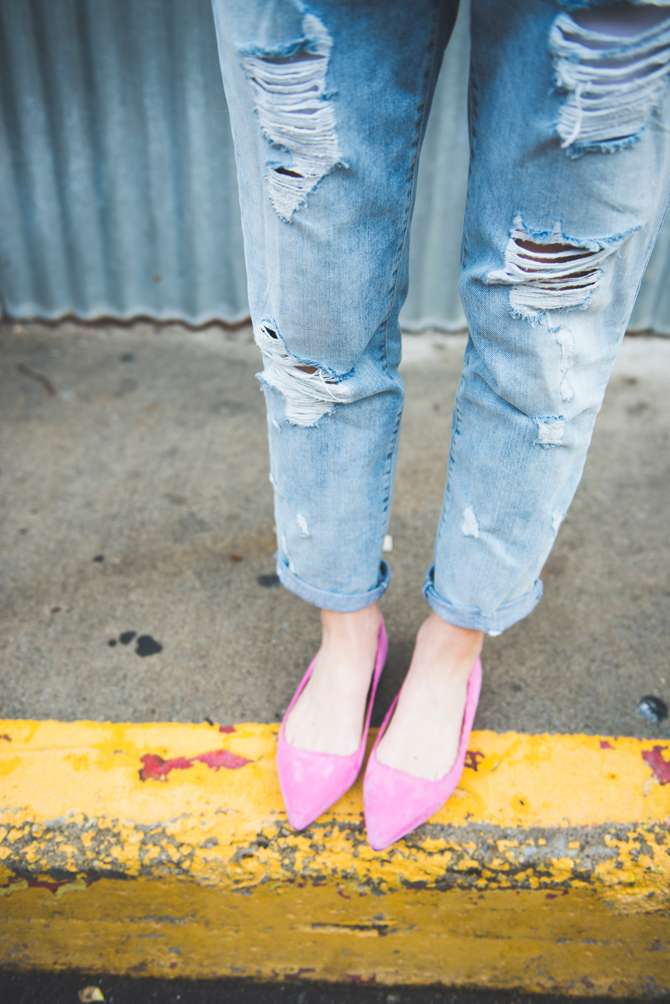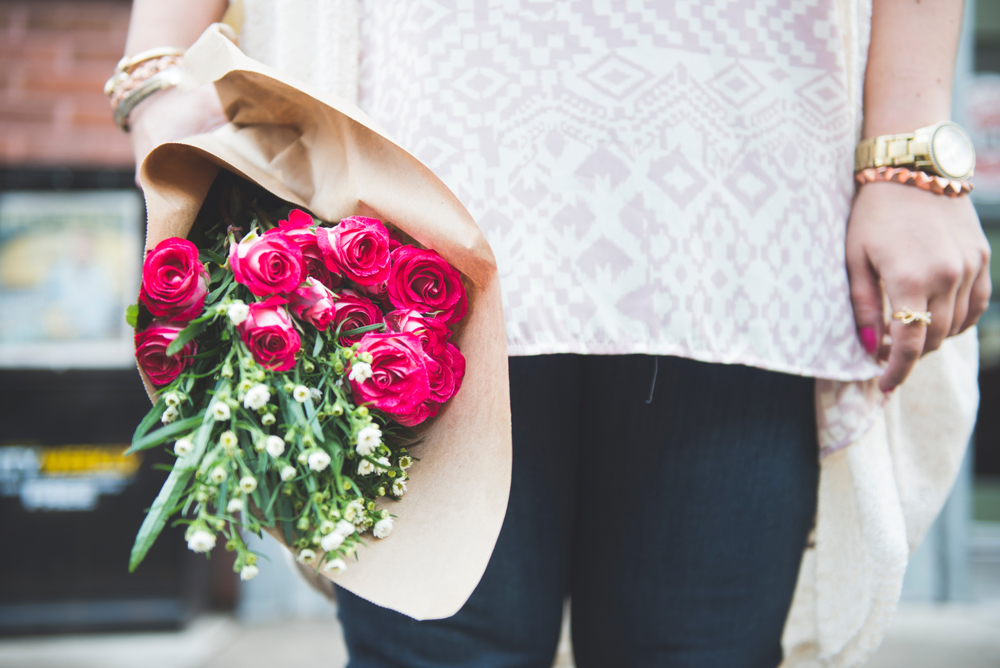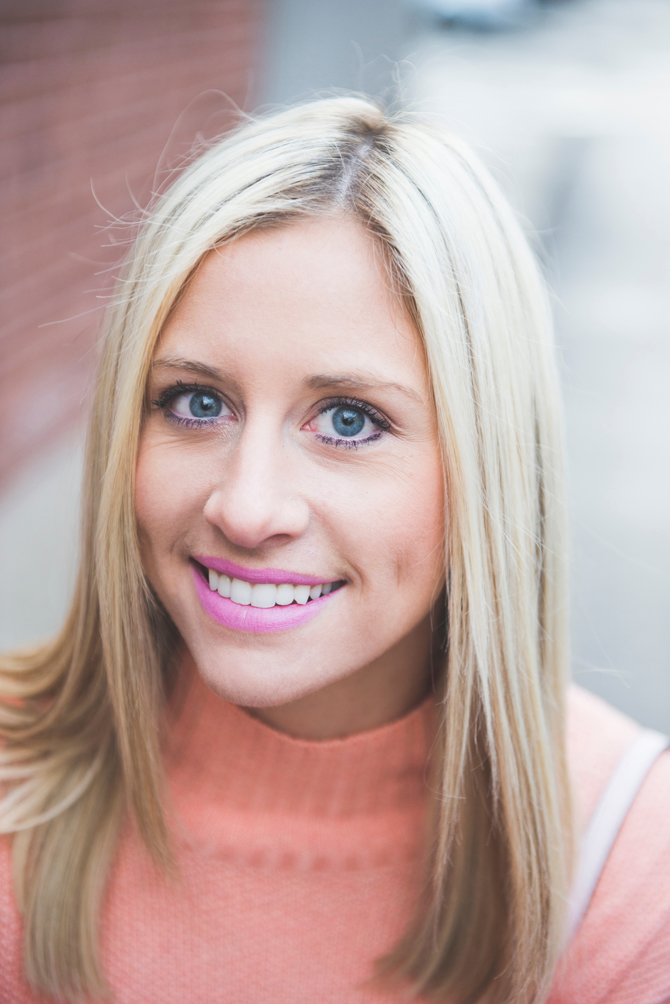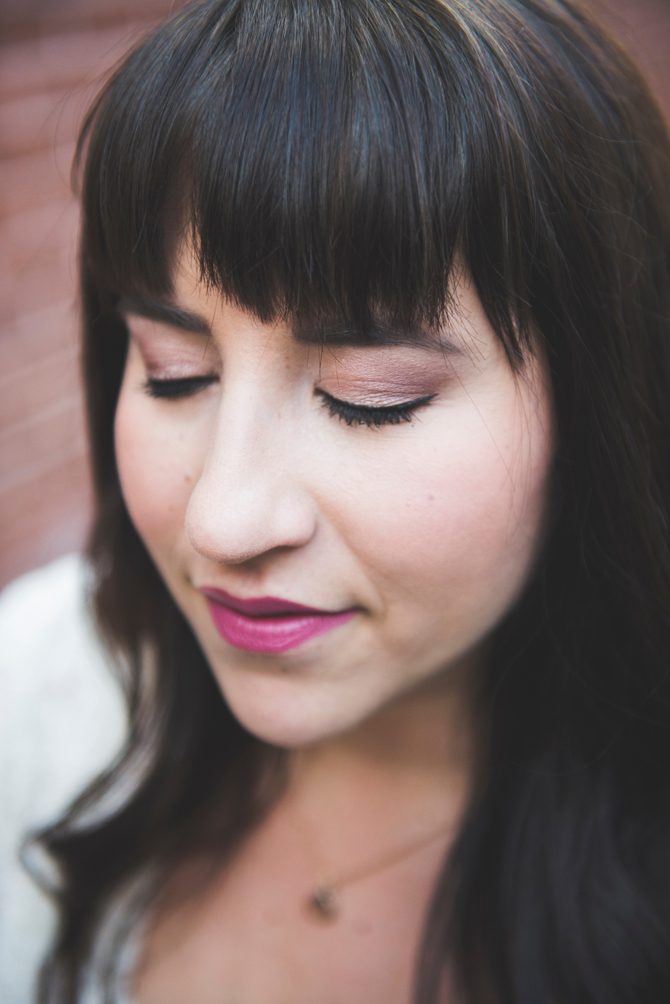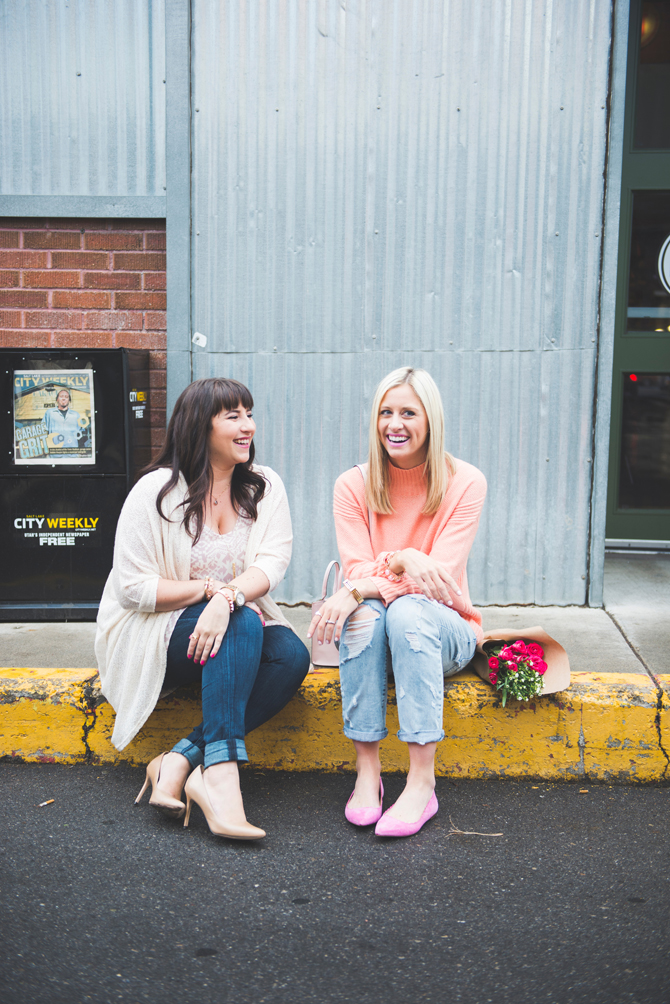 SHOP OUR MAKEUP

I love when Lauren's in town for many reasons, but I especially love when she does my eye makeup. I never know what shades to put on my eyelids (other than my typical gray) and without hesitation she knew just what to use: "burnout" on my lids, "nooner" in the creases and "factory" in the outer corners (all from the Naked 3 Palette). I of course chose the 'st germain' mac lipstick all on my own because I'm addicted.
Here are a few more tips from Lauren on spring makeup…
Spring is finally in the air! While I certainly don't need an excuse to add some pink into my makeup routine, there's no time like springtime to embrace my favorite rosy shades. There's just something about the color pink that instantly makes me feel romantic and girly. Pink is also the perfect transition color to move seamlessly from the cold winter to the blooming spring. Not to mention, pink is the gateway to other pretty pastels perfect for spring.
I generally prefer to transition from winter to spring with softer, more muted pinks. These softer colors look amazing whether you're brunette or blonde, and make the transition to lighter, airier colors very natural. I tend to save the super bright pinks for late spring and, of course, all throughout summer.
xoxo, Lauren
Lauren and I just survived the craziness of our jobs at Adobe Summit this week. There wasn't much time for beauty sleep, but we worked hard and played hard, and it's always comforting having that person who will tell you if your makeup needs a touch-up in the middle of the day. See more of what we were up to by searching #AdobeSummit on Instagram or Twitter.
Remember, you can read more about all things beauty by visiting Lauren's blog, TheOffBeatReport.com.
Photos by Ashlee Brooke.