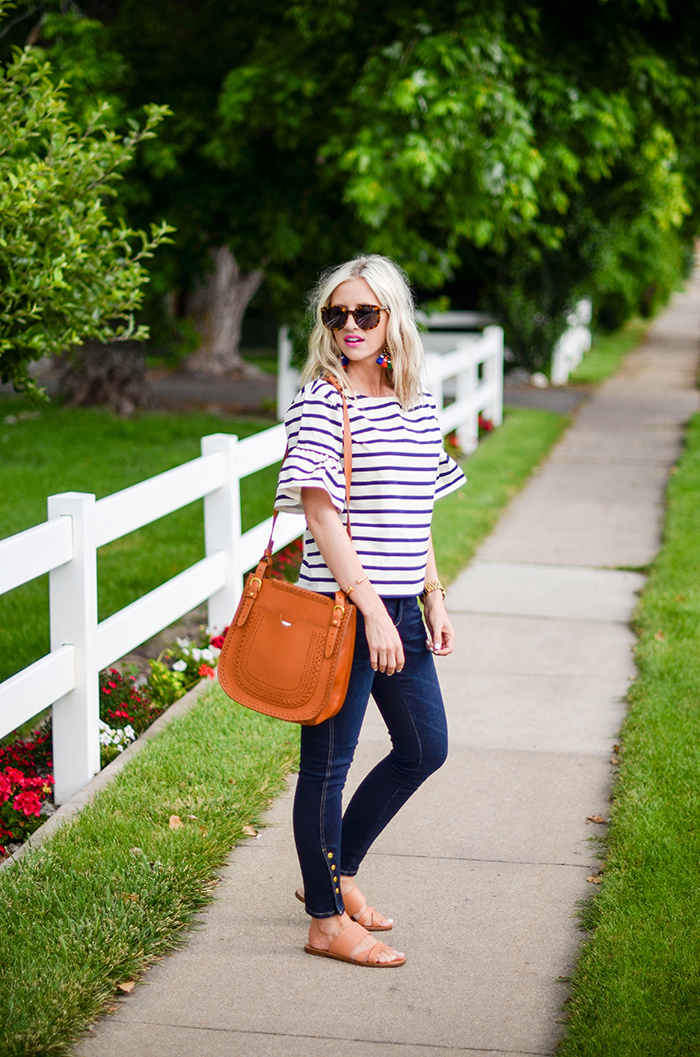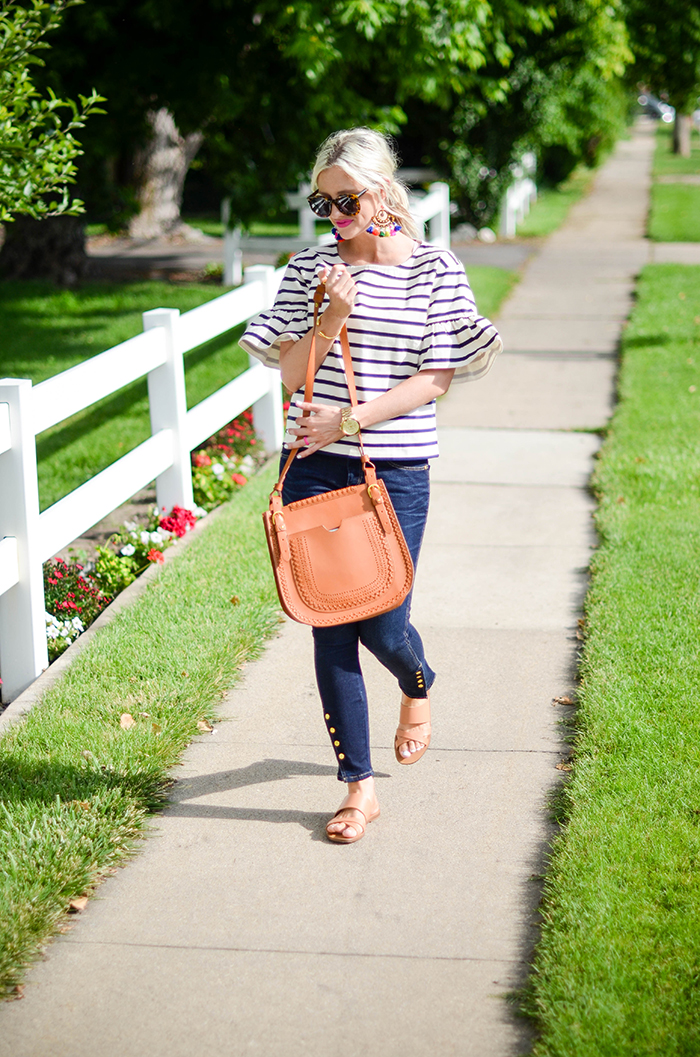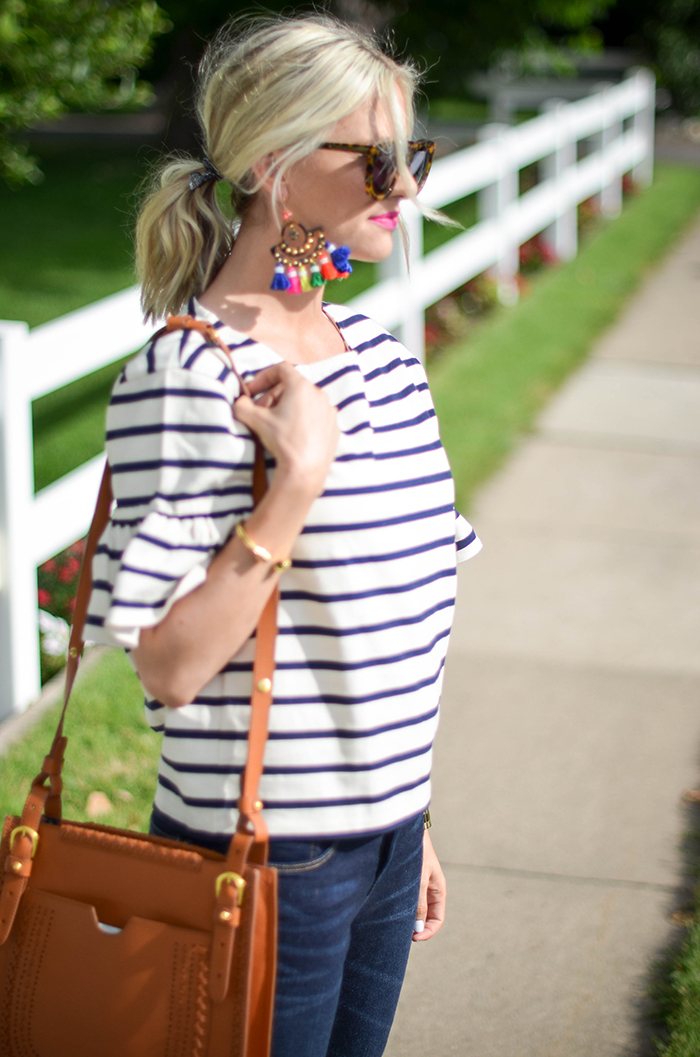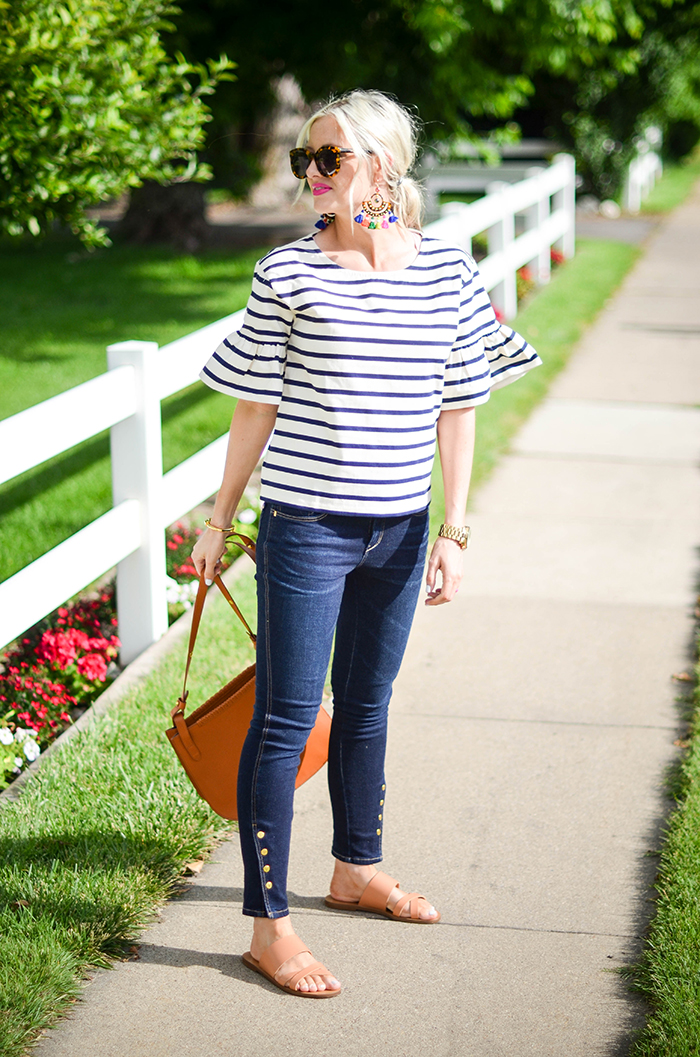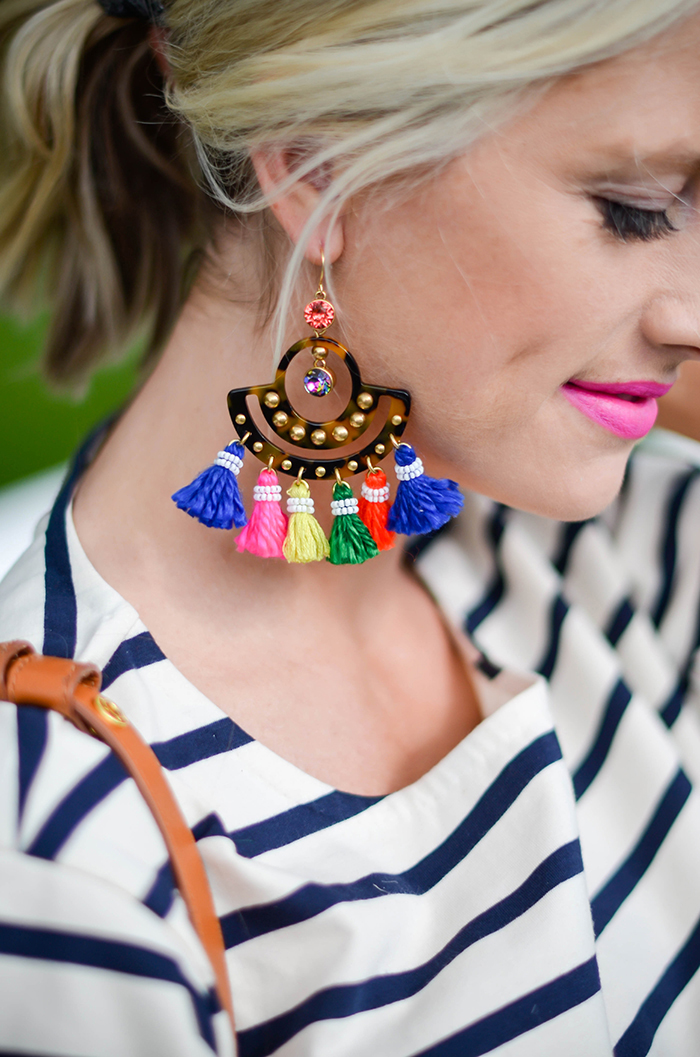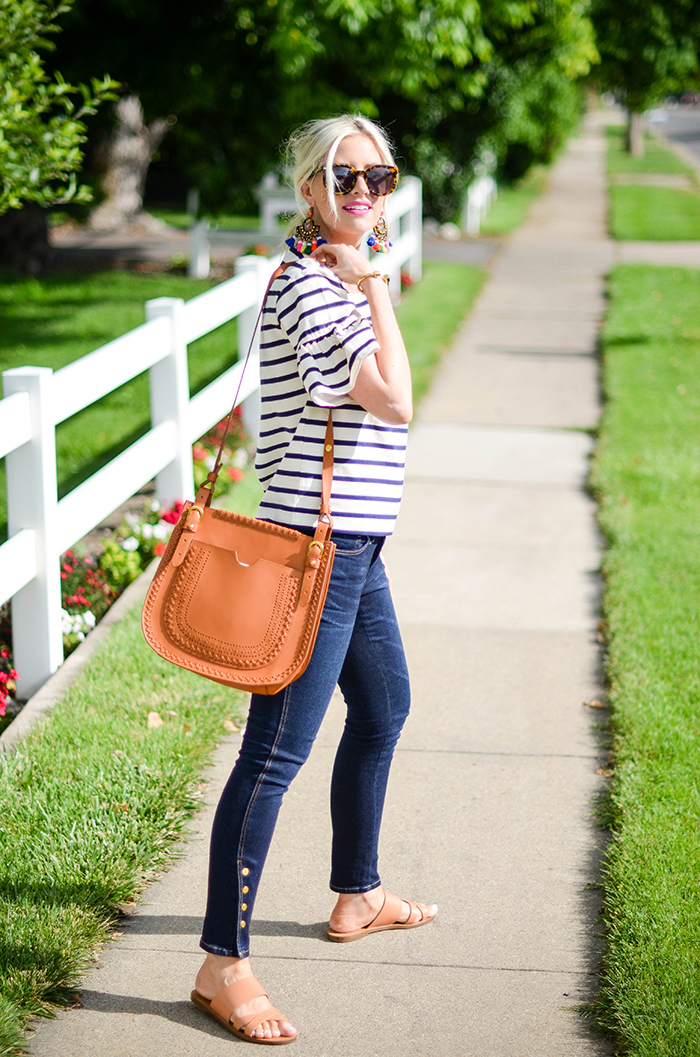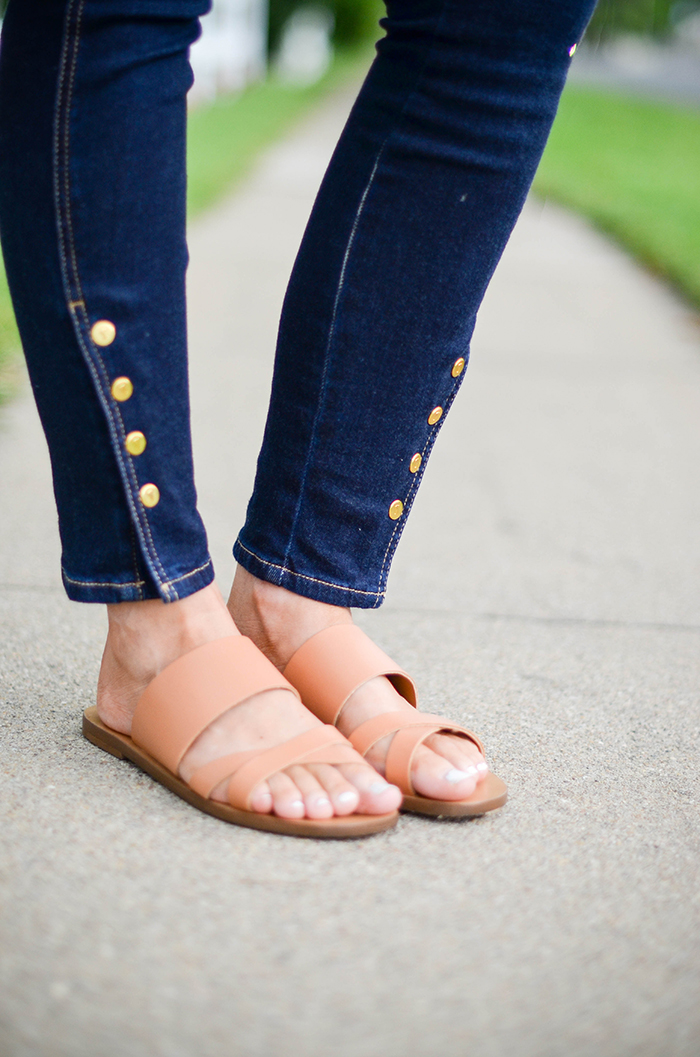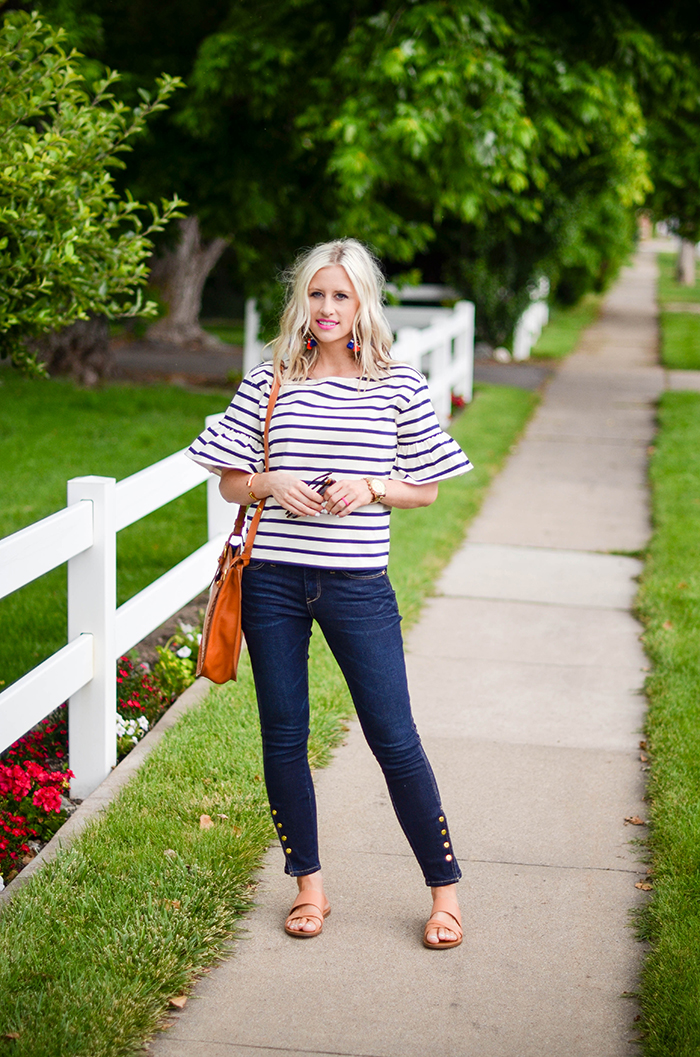 WHAT I'M WEARING
top: jcrew {30% off with code 'shopextra'} | jeans: pilcro via anthropologie {last seen here + here} | shoes: jcrew {obsessed! + 30% off with code 'shopextra'} | bag: anthro {sold out; similar here + here} | glasses: karen walker | earrings: jcrew {old; loving these!} | watch: michael kors {currently 25% off!} | lips: 'candy yum yum' by mac {on sale!}

I couldn't decide how to wear my hair for this post (up or down) so I did both. That's not why I used that as the blog post title (okay, sort of). I've mostly just been focused on the ups and downs of motherhood lately.
Benji is growing so fast—12 weeks this past Saturday!—and the changes he's learning to master are becoming more and more apparent. Every time I think I've got it down, he hits a new growth spurt and I'm adjusting all over again. I'm starting to learn that's just part of the routine, but it is challenging sometimes. Especially when my nursing is affected. For example, yesterday Benj went several hours longer than usual in between feedings. And when I'd try to get him to eat, he'd refuse. This isn't the first time he's gone on a bit of a nursing strike, but I was worried he was done breastfeeding altogether. He was fussier than usual and not sleeping great, and I was trying so hard not to feel frustrated and rejected.
But today he's been so much better and I'm strangely feeling grateful for the "setbacks" and down times because they make me so much more appreciative for the ups.
I'm so so grateful to be his mom.