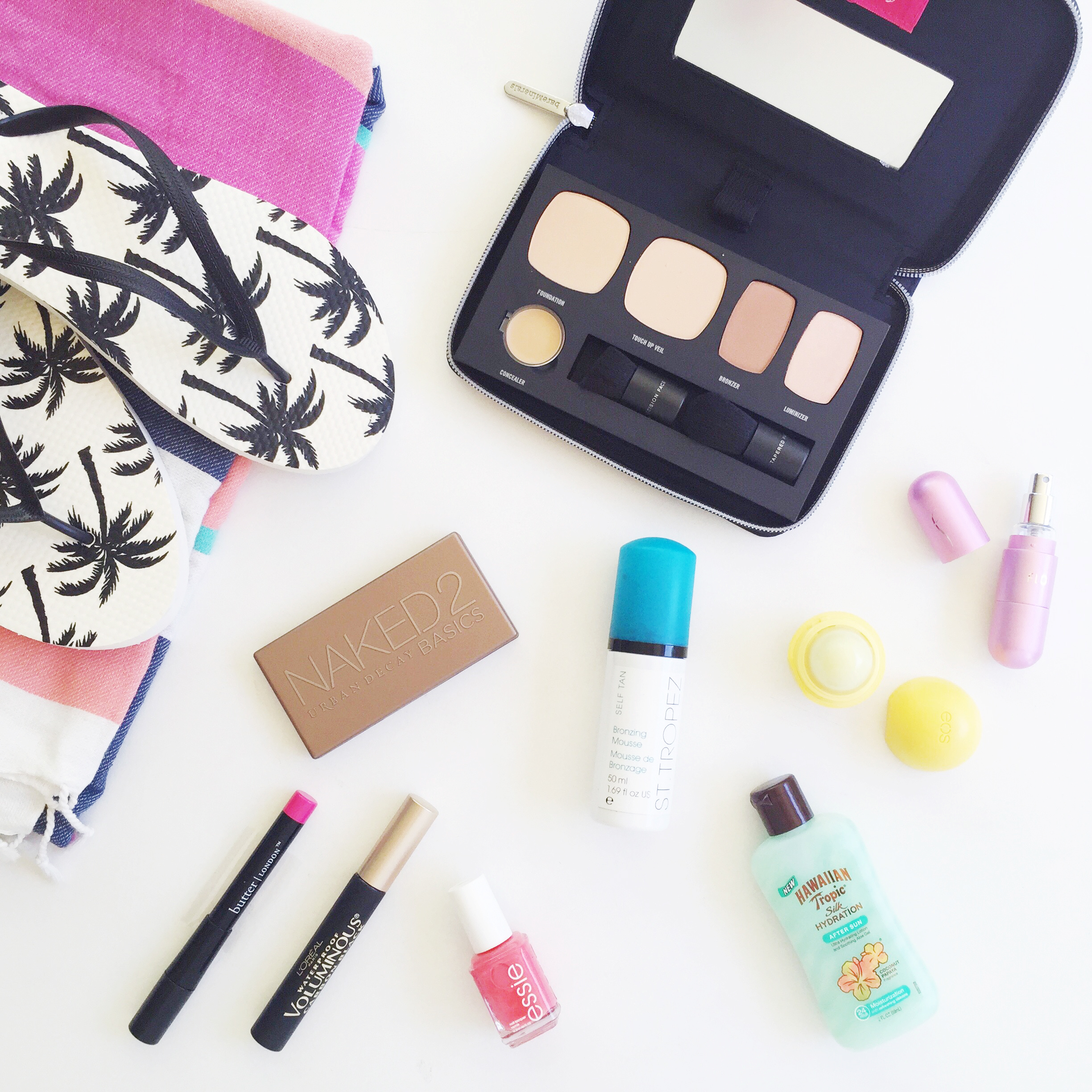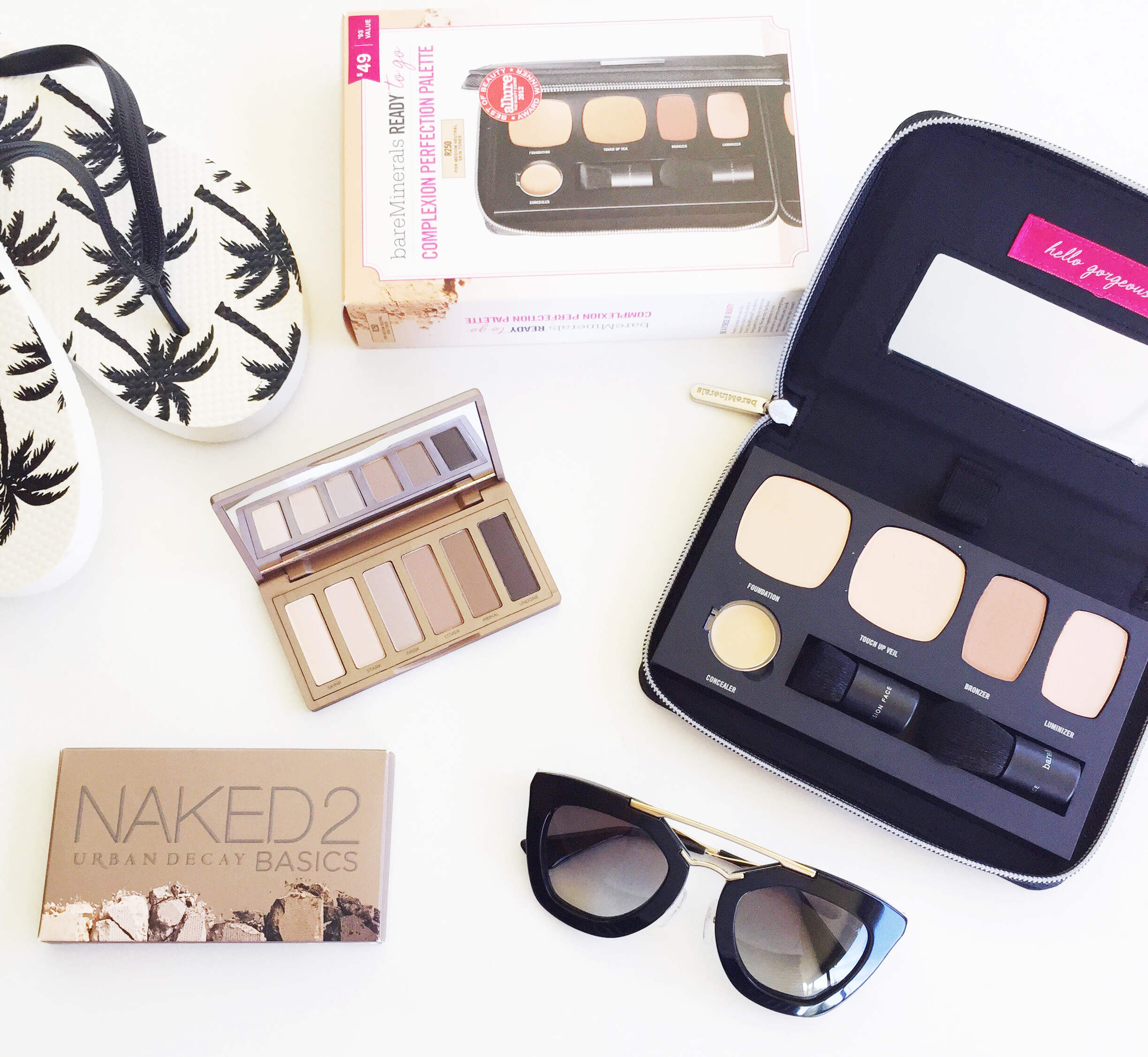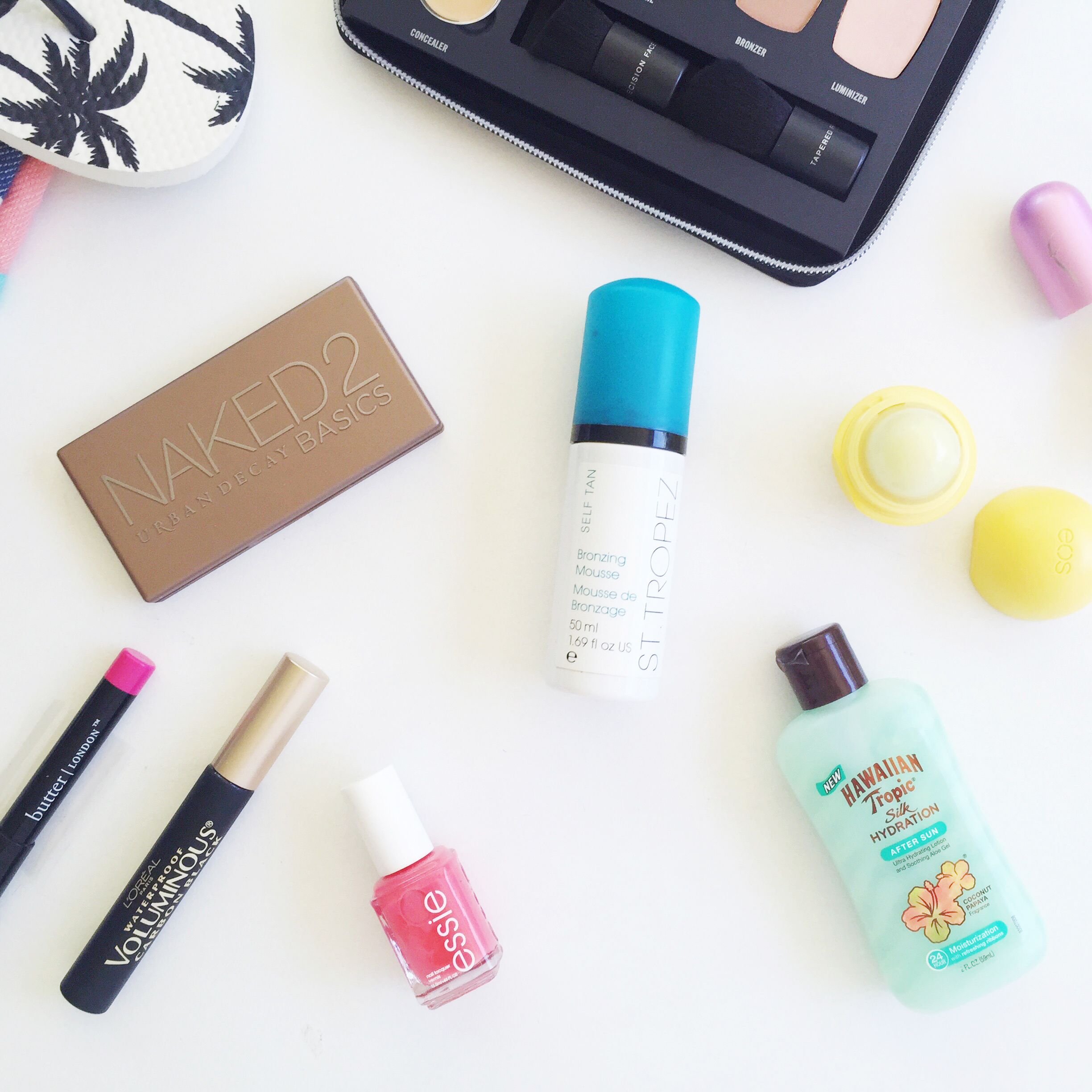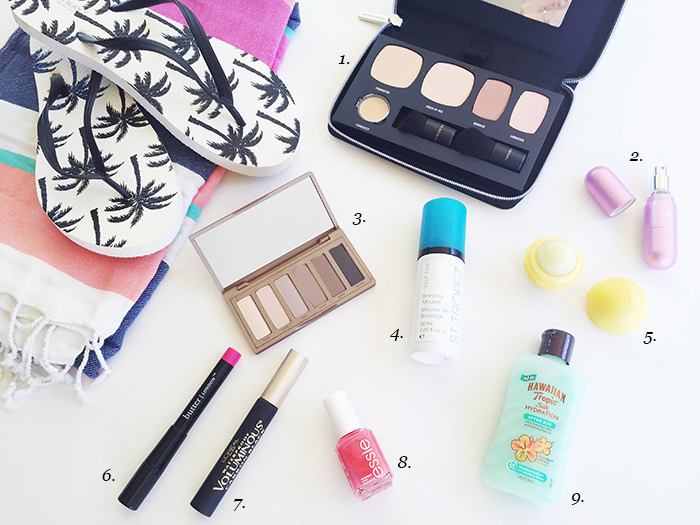 1 | 2 | 3 | 4 | 5 | 6 | 7 | 8 | 9

When it comes to packing my beauty products for vacation, I try to keep it as simple as possible. I'm not the type to bring everything I own in my suitcase (I need the extra space for my clothes), but I do like to be prepared for any look or occasion that may come up. Whether it's a day at the beach or a night on the town, I try to bring compact makeup kits that allow me to achieve any look without overpacking.
I love bareMinerals foundation when traveling because it gives me versatility in the type of coverage I want. The bareMinerals Ready To Go Complexion Perfection Kit has all the steps needed from concealer and foundation to bronzer, blush and touchup powder.
The Urban Decay Naked2 Basics Eyeshadow Palette has the perfect mix of neutral shades for taking my daytime look to night. It's like a glorious mini version of the Naked3 palette Lauren first introduced me to.
Other products I can't travel without are my favorite waterproof mascara, a bright lip and nail color, a compact refillable perfume bottle and lip balm with spf. I also LOVE the St Tropez Self Bronzing Mousse to add a little extra tan now that I'm more careful about staying in the sun too long. And the Hawaiian Tropic Silk Hydration After Sun Lotion smells ah-mazing! I sometimes wear it at home just to bring back that tropical-vacation aroma. 😉
Do you travel with similar beauty products? I'd love to hear about your favorites in the comments.
For more ideas, be sure to browse @UltaBeauty products on Instagram with hashtags #UltaTrendAlert and #StyleHunters4Ulta.
Special thanks to Ulta Beauty for sponsoring this post.