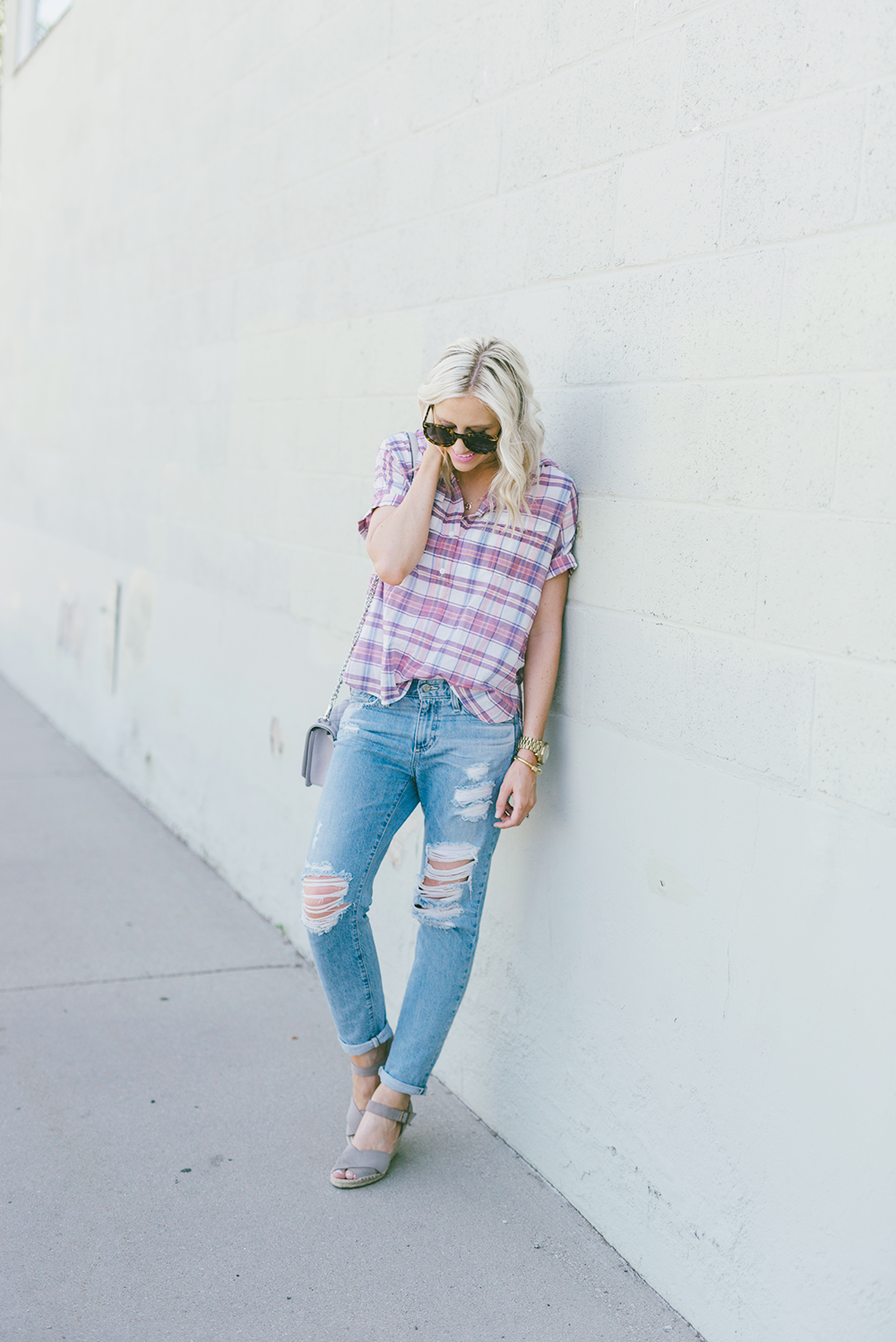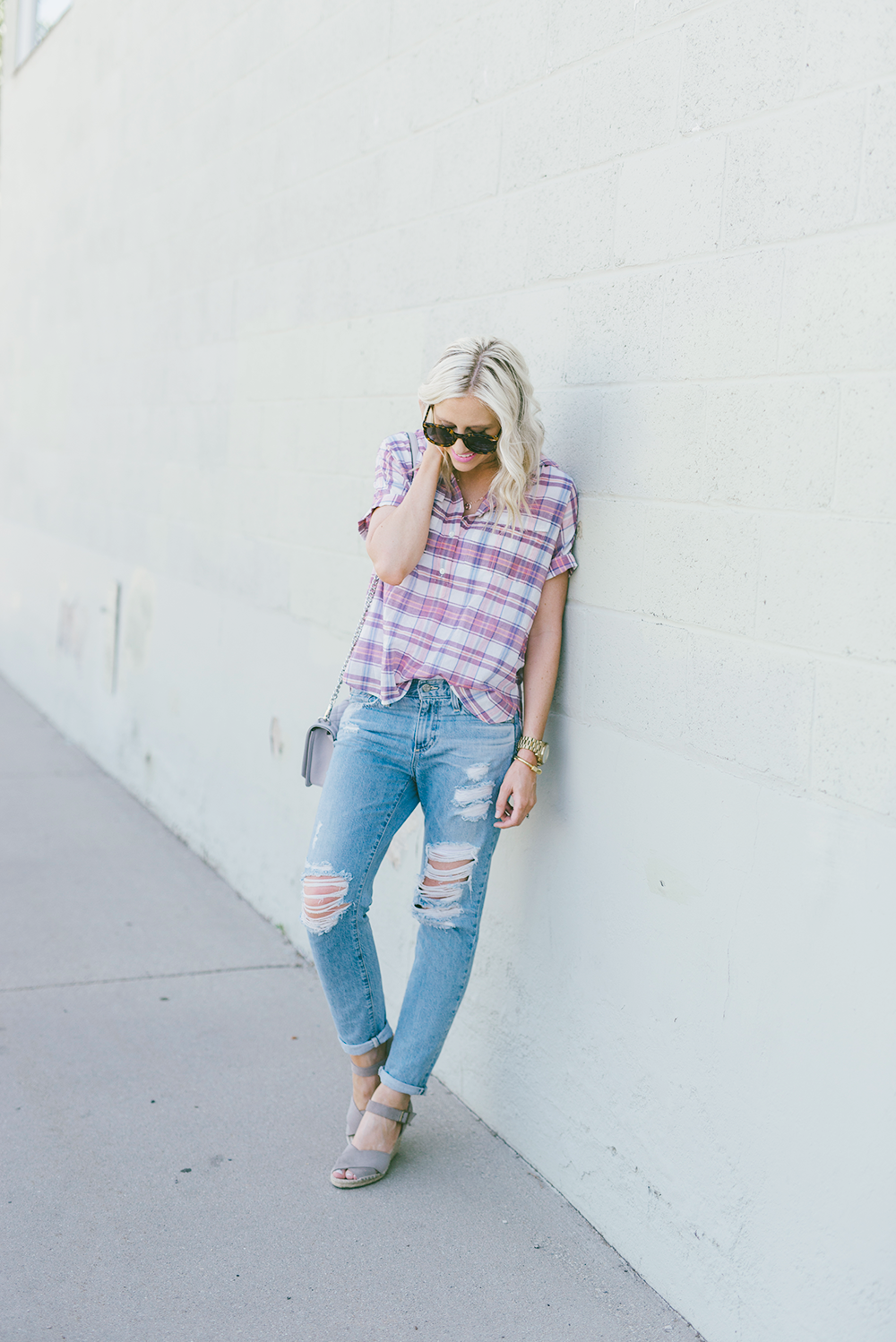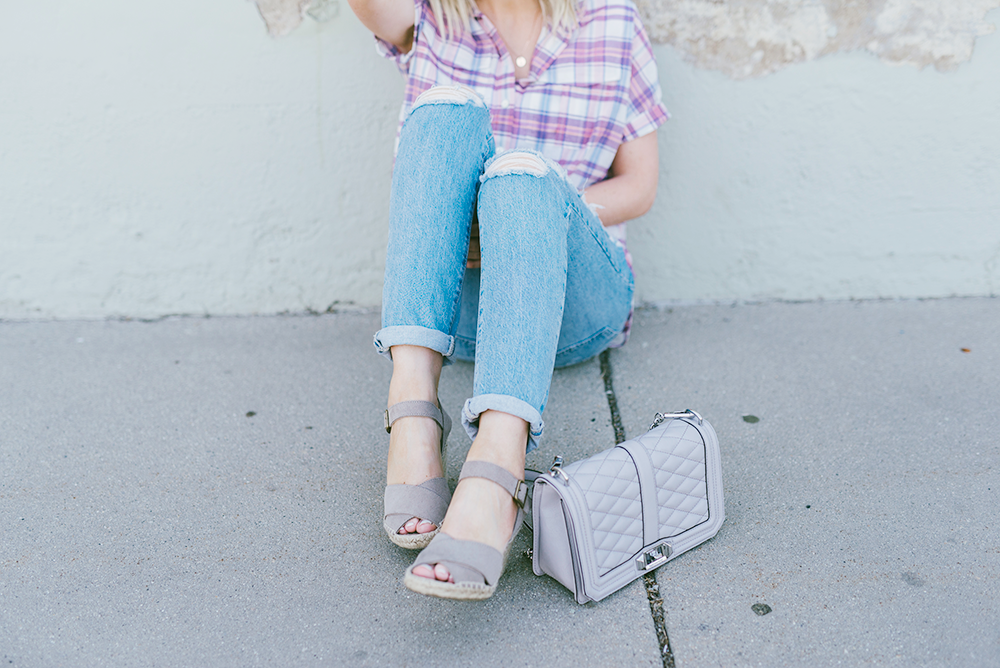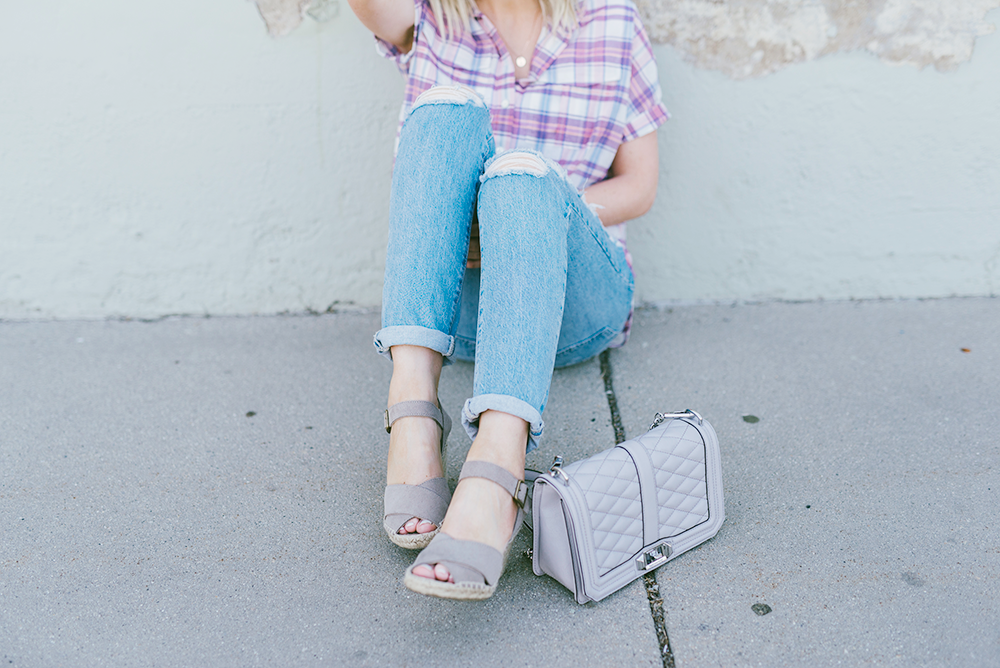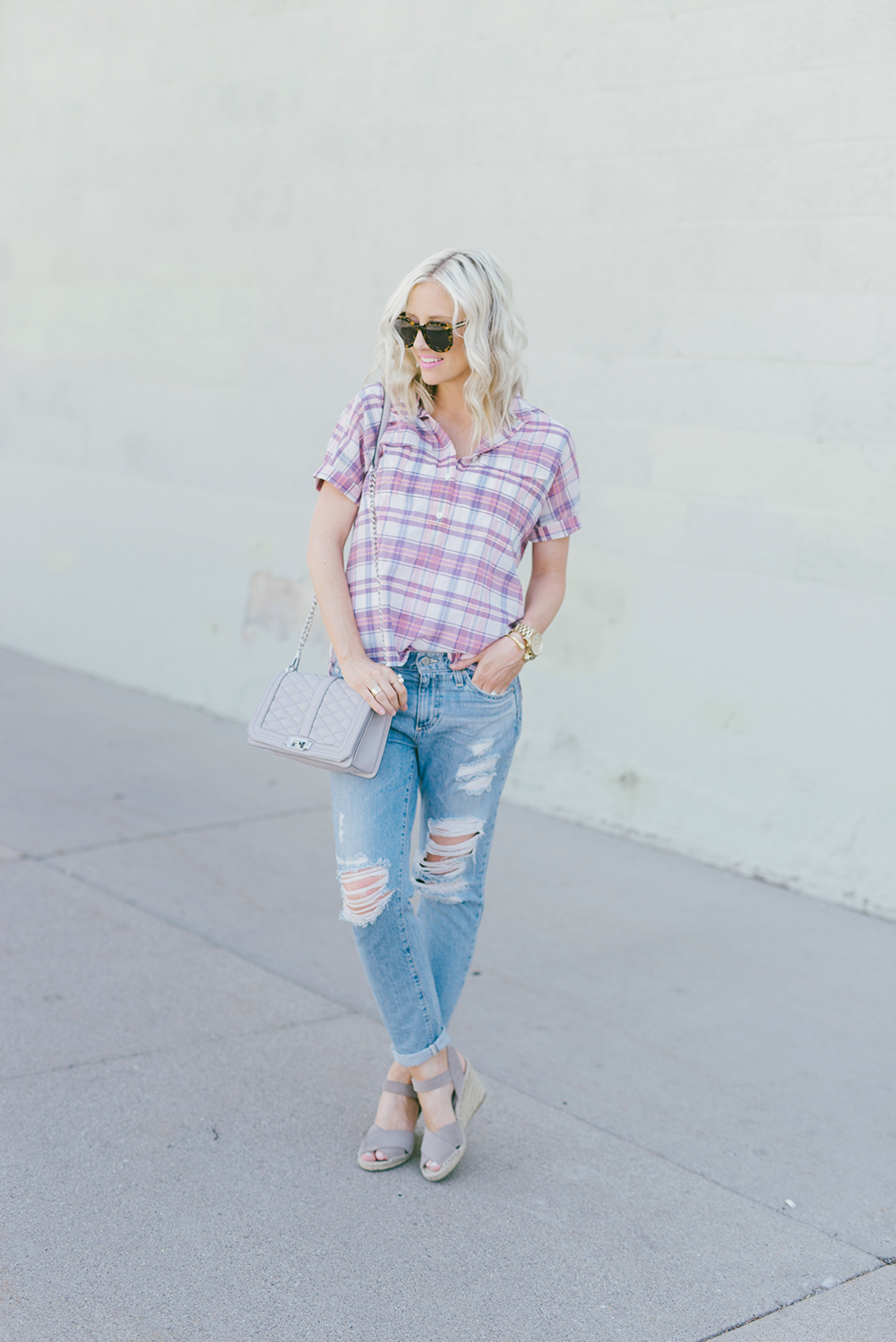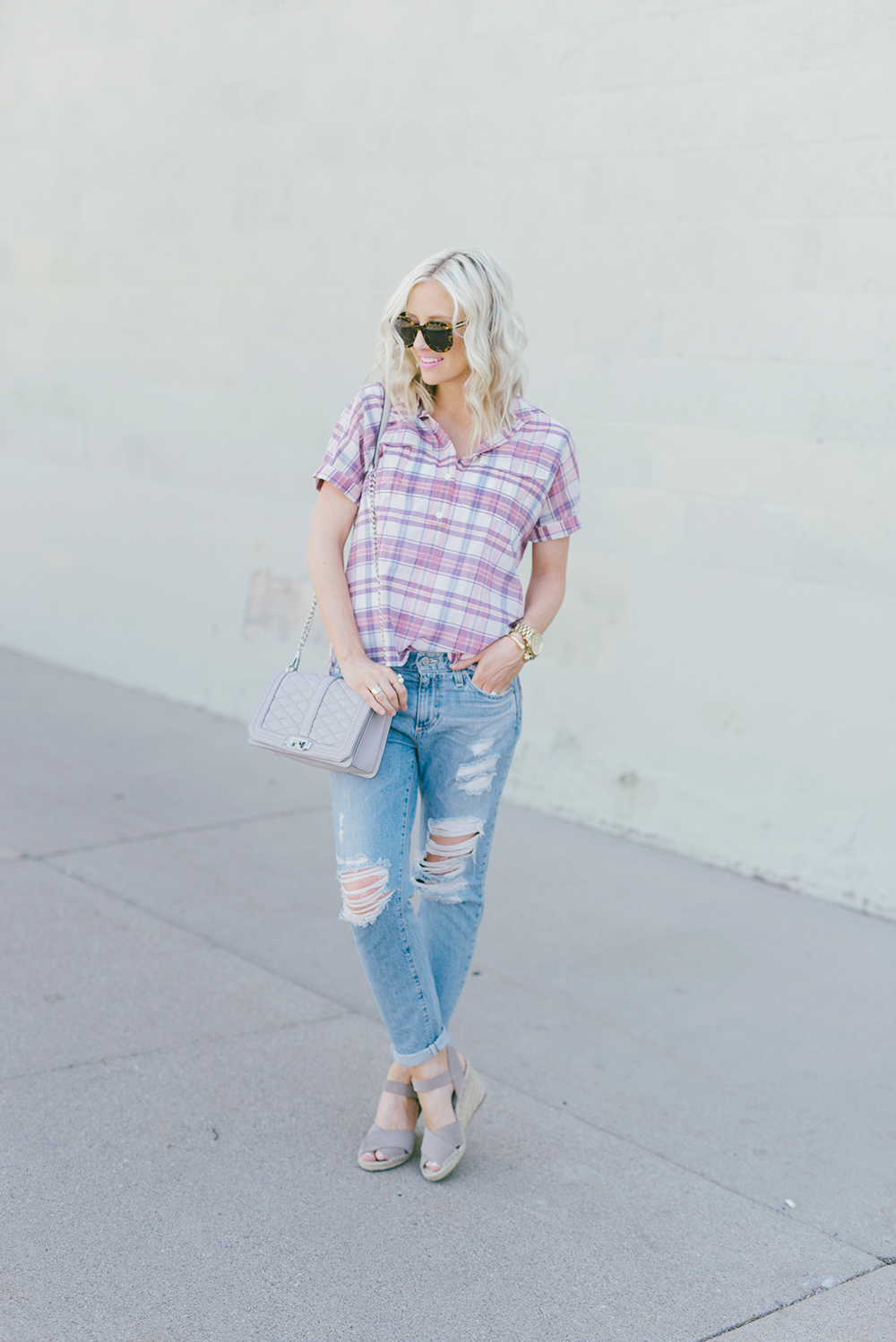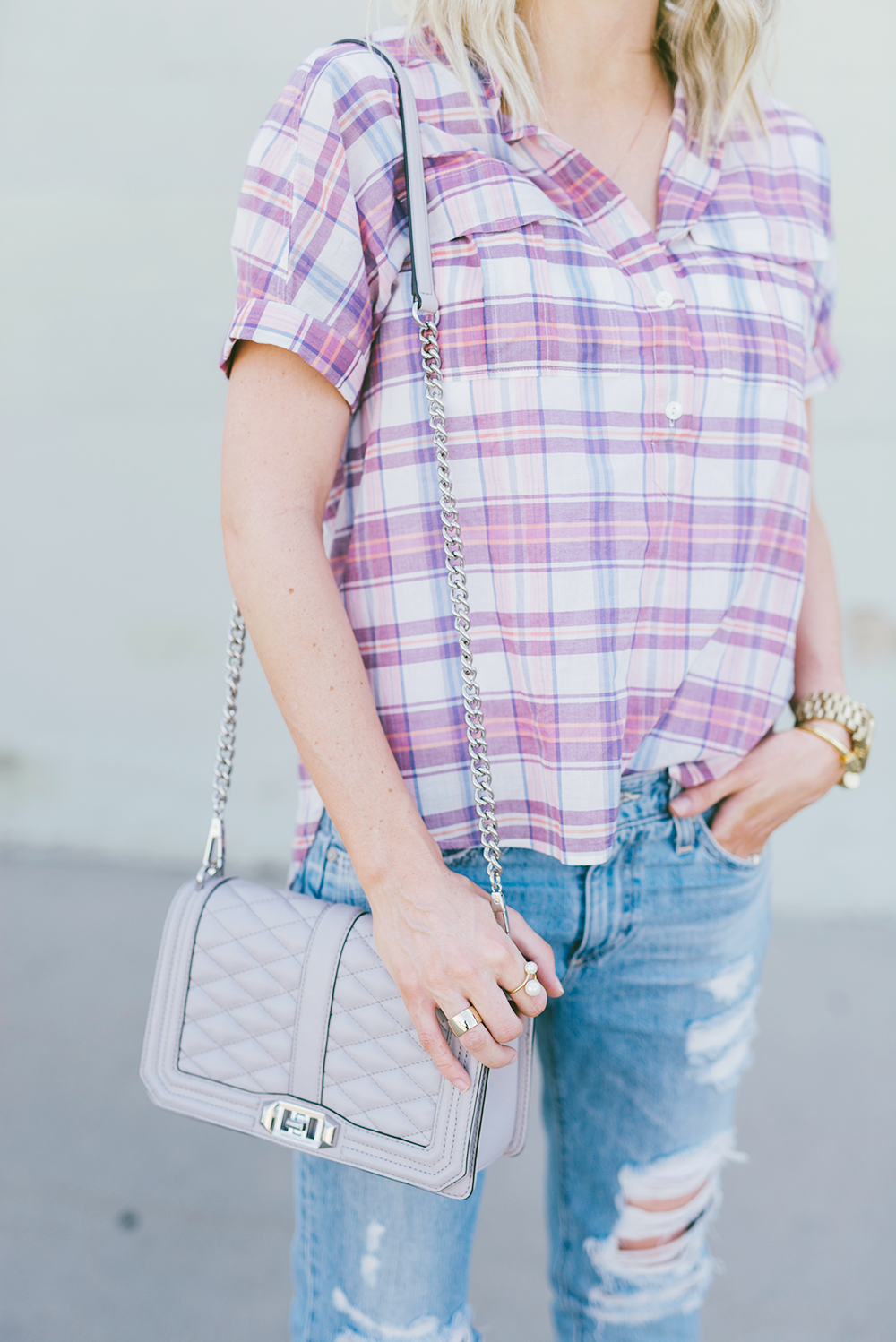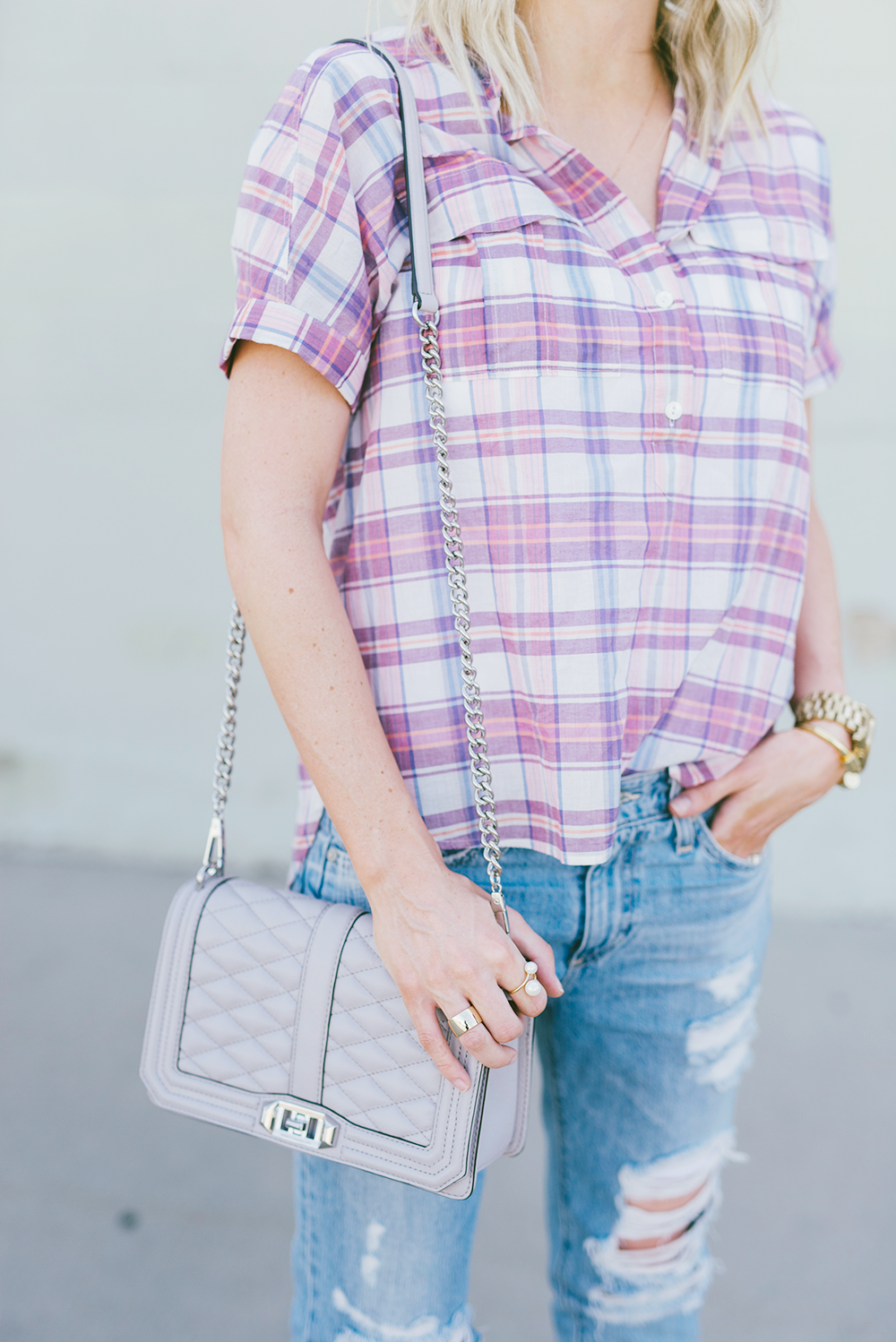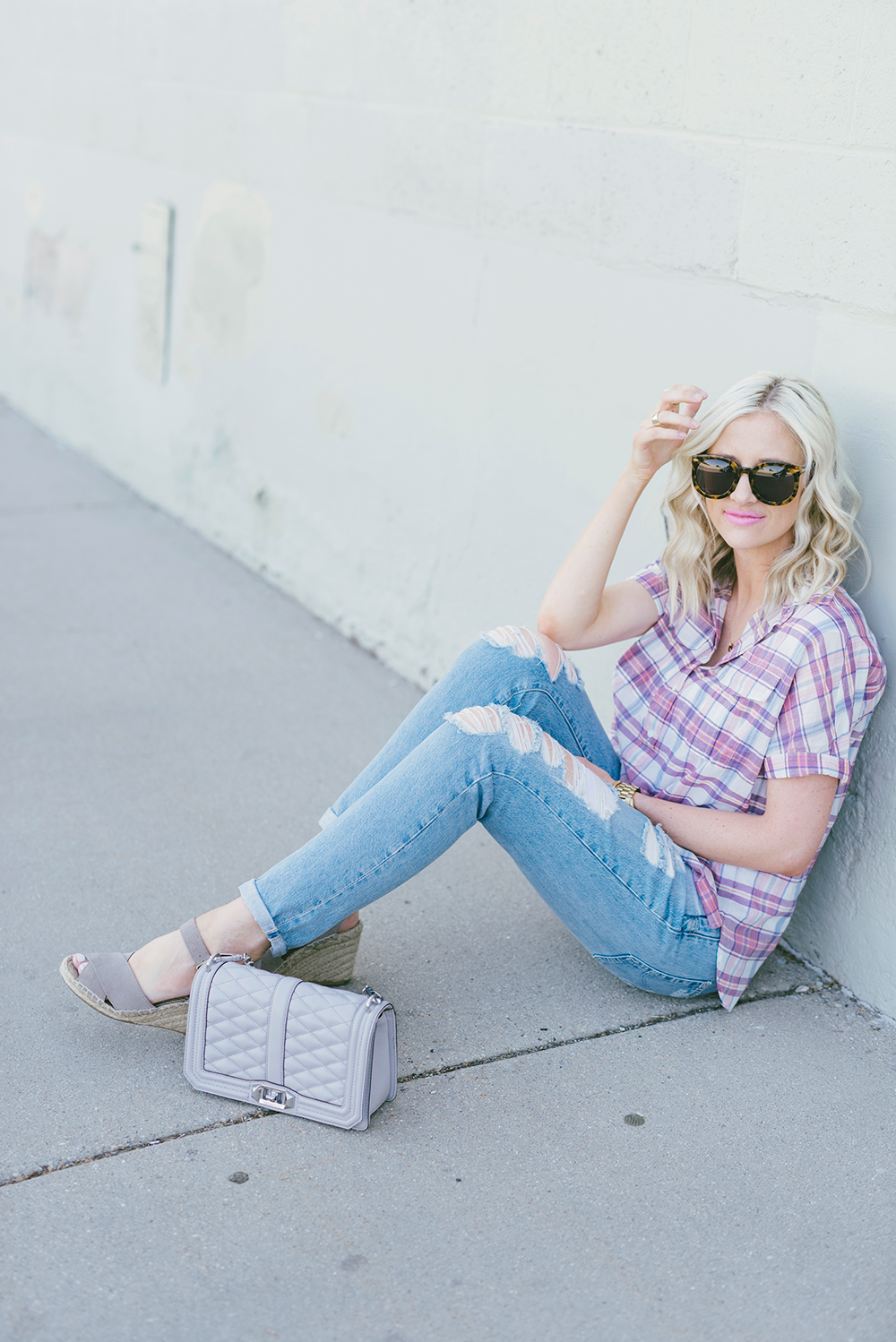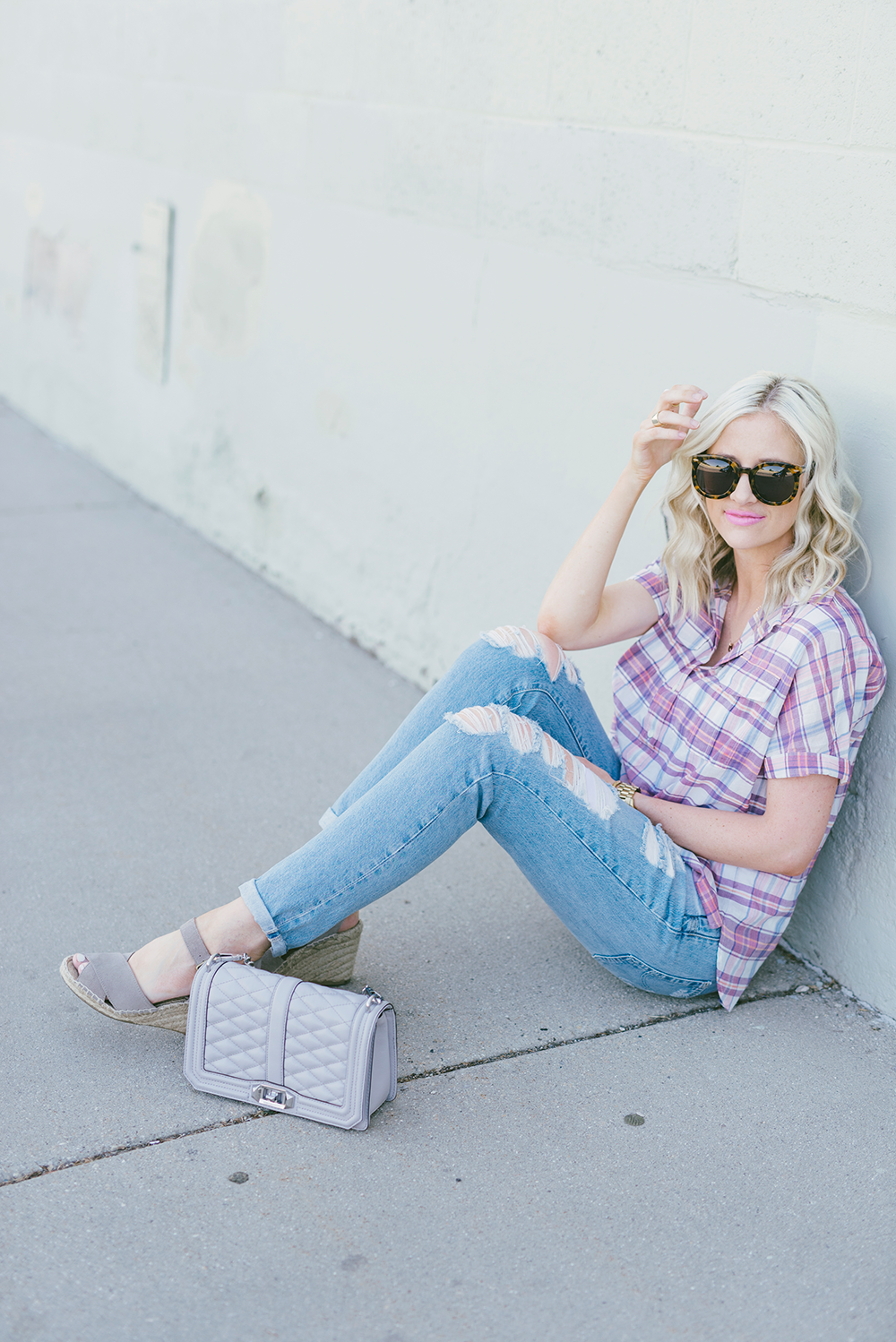 WHAT I'M WEARING
top: jcrew {on sale! + last worn here} | jeans: ag {faves!} | shoes: soludos {similar here} | bag: rebecca minkoff {similar} | glasses: karen walker | watch: michael kors | rings: bauble bar c/o, gorjana | lips: 'saint germain' by mac

Guys. I know I mentioned this recently, but I'm struggling with summer coming to an end. I should be optimistic and realize we're only one week into August, but honestly, I'm feeling that feeling that's always gotten the best of me for as long as I can remember. It's the "summer's ending / going back to school" feeling. It's a weird mixture of sadness and nervous excitement, but all I really want is to stop the clock. Especially now that Benjamin is here. We gave him a bath tonight and I had one of those mom moments where he suddenly looked so much bigger to me, as if I he grew another month in a matter of minutes. It's so amazing to watch him grow, but I have never felt more like I'm living a dream than I do now that I'm a mom. Wasn't it just March 19th yesterday? I have this fear of time going by faster than I can stop to enjoy it.
Wheeew. Deep breath. It's all going to be okay. If you're feeling the feeling, too, I hope you feel less alone in the struggle.
Photos by Ashlee Brooke.