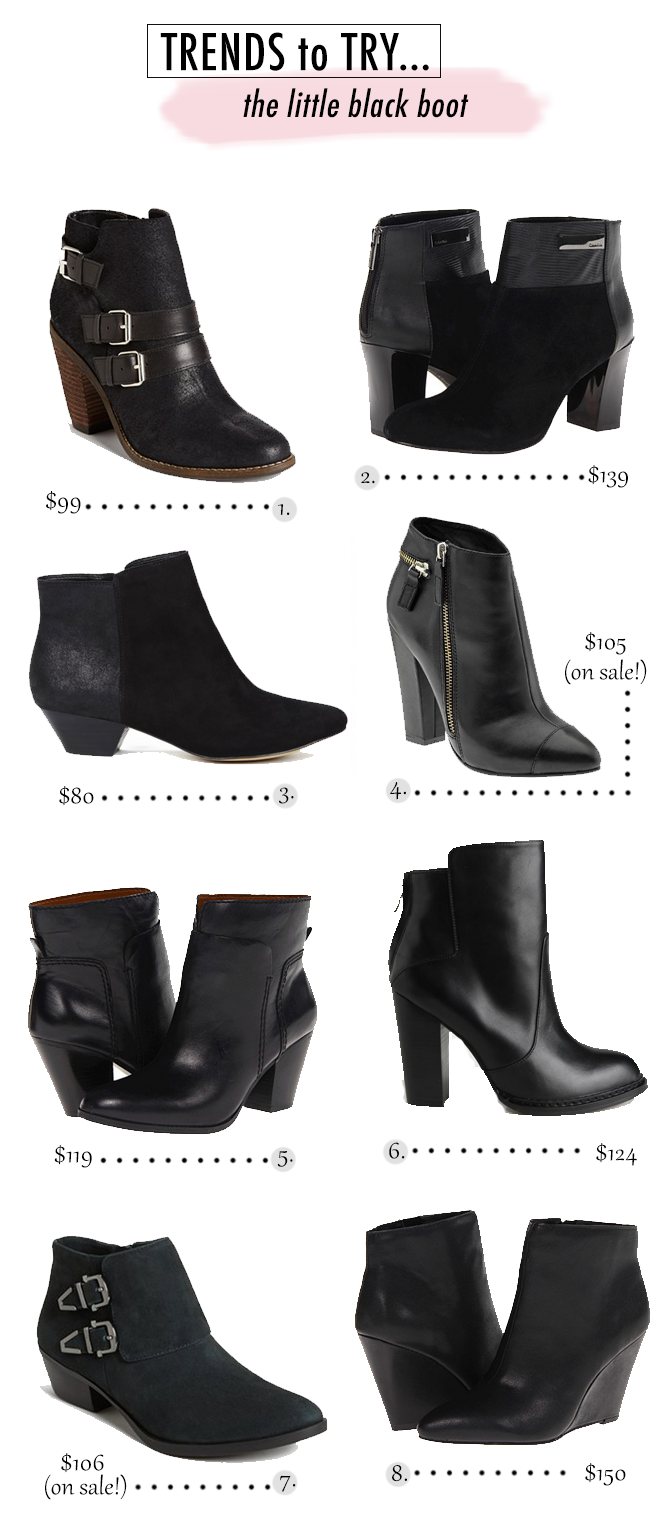 Welcome to the first installment of a new series on LMF where I'll share the latest trends that have caught my eye. If you're anything like me, you're selective about new trends because one, you're not sure if they're worth investing in; and two, as 'fearless' as you'd like to be, not every trend is an immediate match for your personal style. FEAR NOT. I'll let you in on the trends I think are worth the effort and how I plan to incorporate them into my own wardrobe (if I haven't already).
The little black boot has been on my mind for a while now. I've had a pair of moto-style black boots (I love buckle details) that I've worn a few times (
here
+
here
+
here
), but the styles I'm loving this season are a little more dressed up and versatile. As you can see, I've been collecting a handful of favorites from which to purchase. I narrowed it down to numbers
4
,
5
and
8
as my top choices, and finally purchased one the other day (eek! can't wait for that present in the mail). I see myself paring these with skinny jeans (especially leather-coated) and oversized sweaters for the next several months! Can't wait to share them with you.
Has this trend caught your eye? Which styles are your favorite?
(Also, for a quick peek at my other 'it-list' items, head over to my
Faves
tab.)
More great styles here…
xo