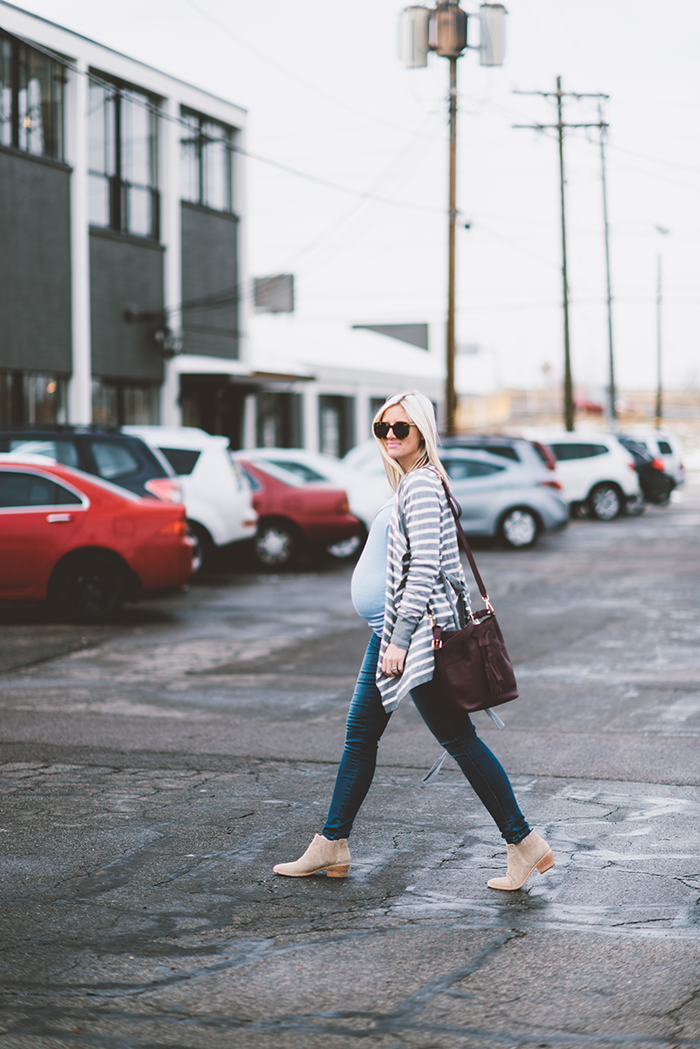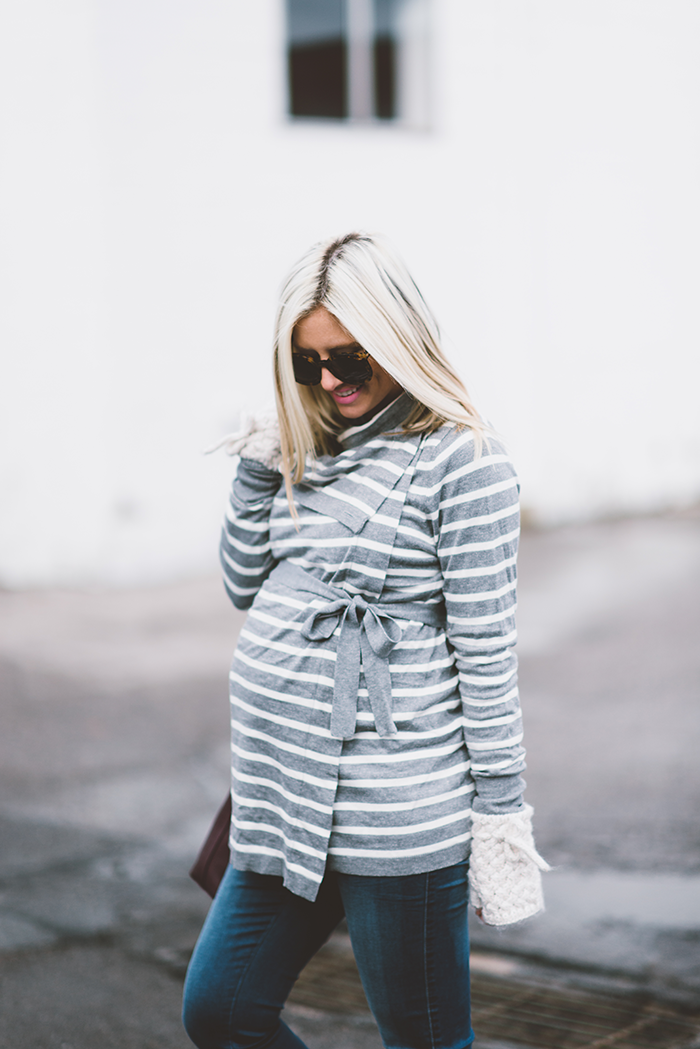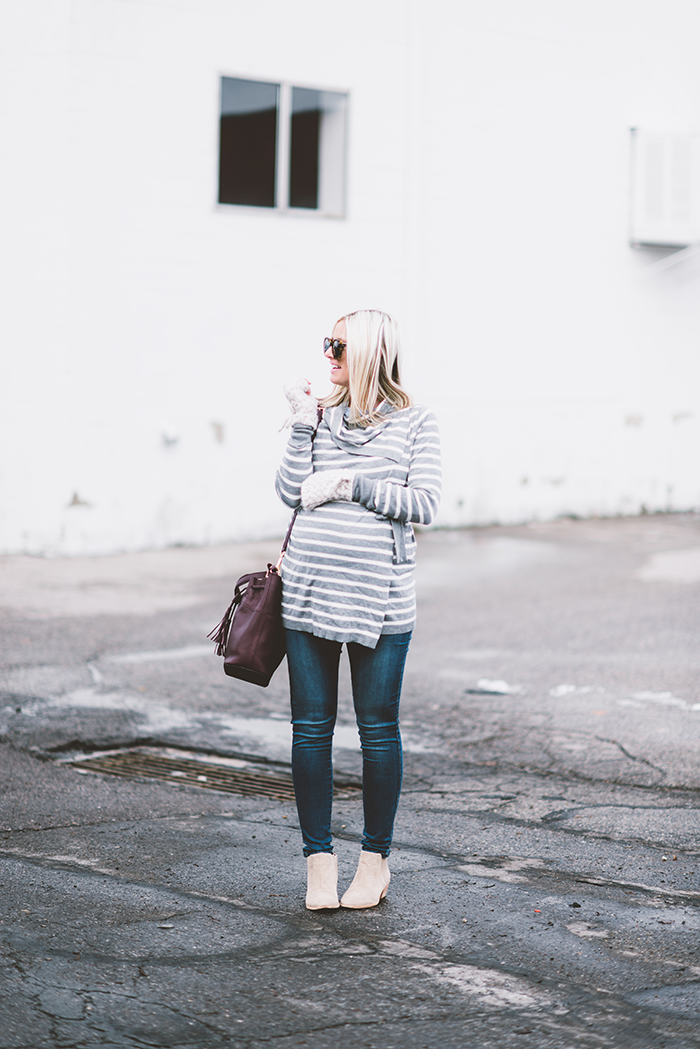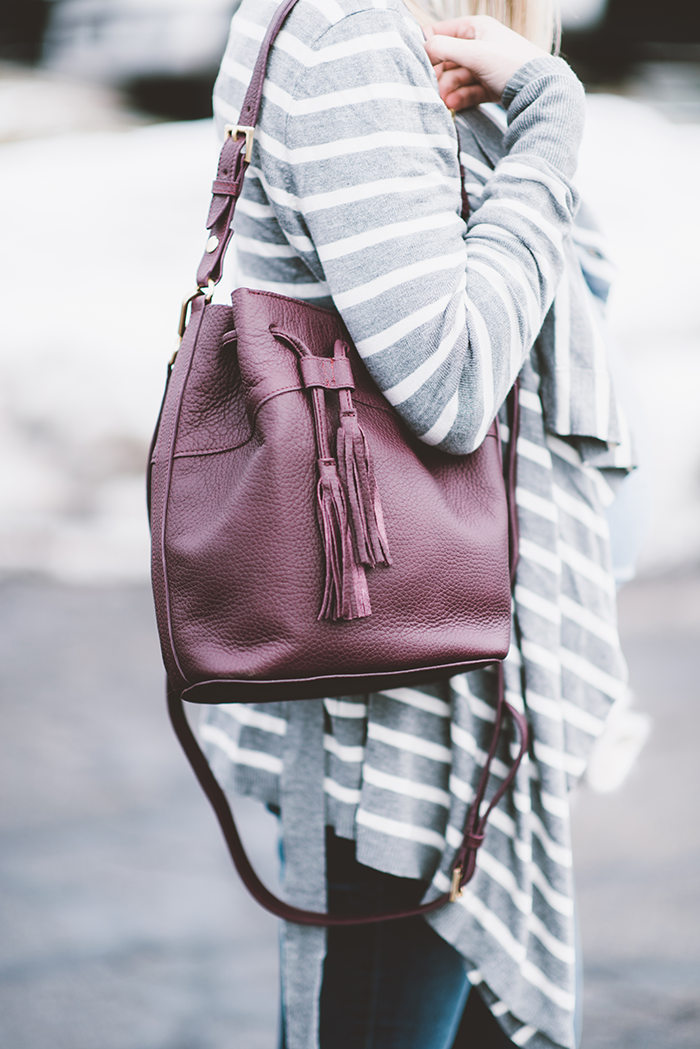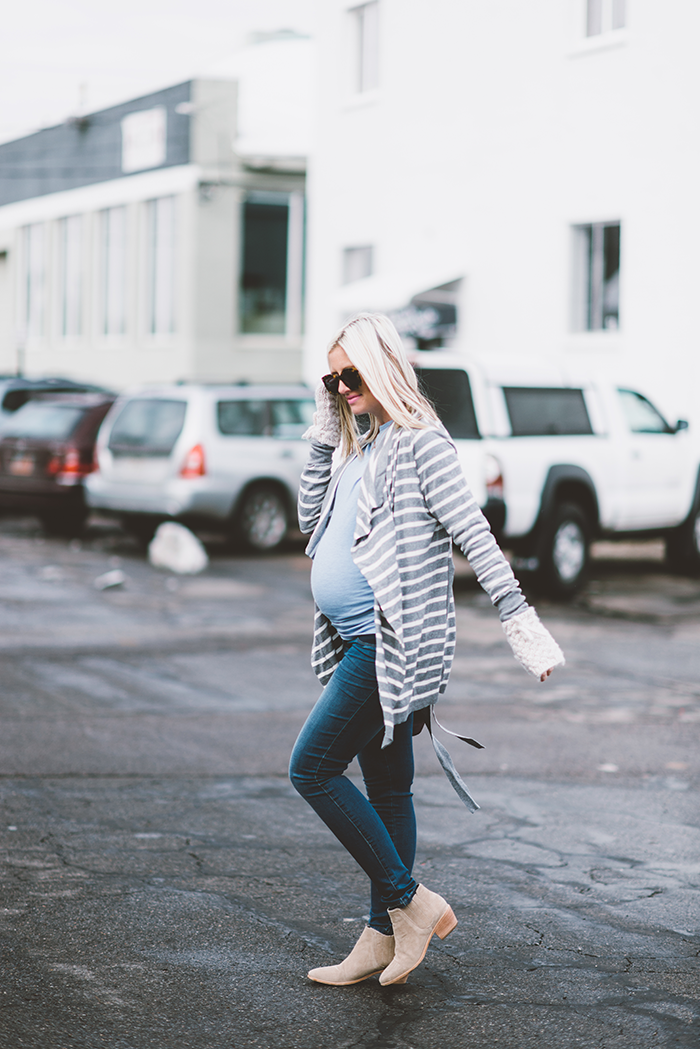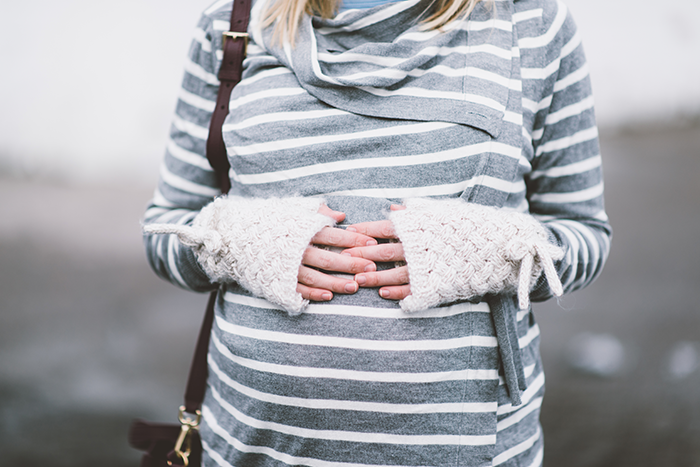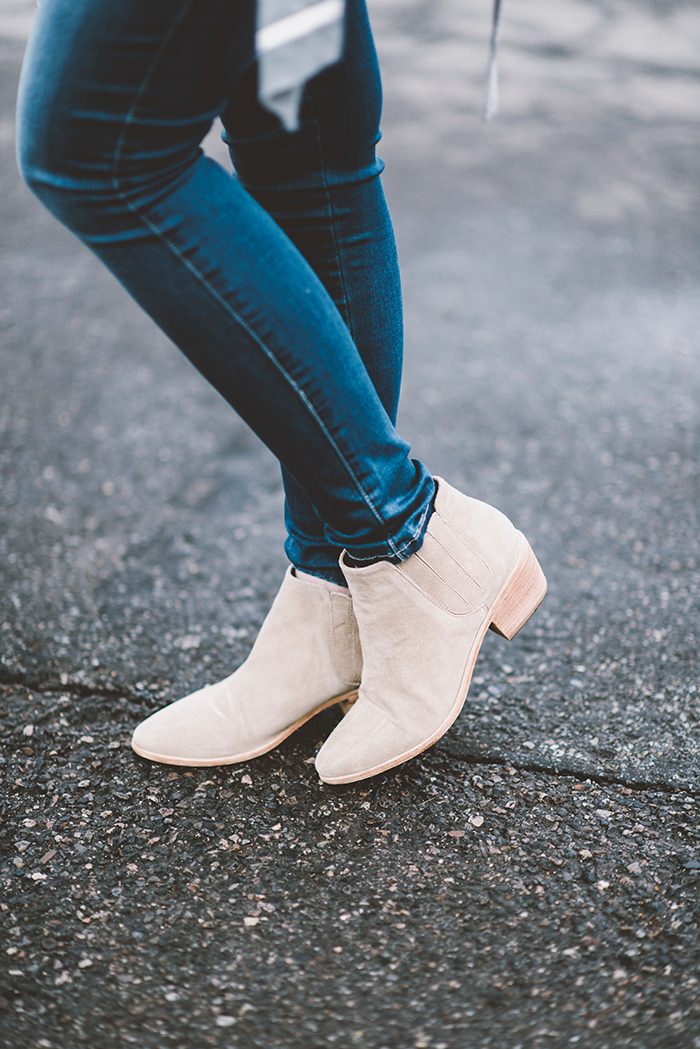 SHOP THE POST
stripe maternity sweater: la belle bump | knit maternity top: la belle bump | maternity jeans: la belle bump | booties: joie | gloves: anthropologie {similar on sale here!} | bag: gigi new york c/o {on sale!; Access GiGi NY's annual winter sale before anyone else starting today >> go to the Insider Sale!} | glasses: karen walker | lips: 'saint germain' by mac

I don't talk about it much, but I contribute to a fashion editorial site by People StyleWatch called The Outfit. My friends at People StyleWatch recently asked me to test and review a new maternity clothing brand called La Belle Bump. When they explained that it's a maternity clothing rental service, I immediately said yes.
One thing I never anticipated with pregnancy is how much maternity clothes can cost and how little I would want to buy them. For one thing, you can get through the first several months of your pregnancy with your existing clothes. It's not until you near the end that you have to come to terms with the fact that you just don't fit in them anymore and that "maternity" clothes would be much more comfortable. However, you'll never get your money's worth if you purchase a bunch of maternity items you're only going to wear for a few months (if we're lucky, the items we do purchase will still be in style by the time the next baby comes).
So here's what I love about La Belle Bump. When signing up, I completed a short survey about my personal style likes/dislikes (patterns, styles, colors, pants but no skirts, etc.) and provided my pre-pregnancy sizing. The team at La Belle Bump then curated a box of five items for me to try and these three items pictured above were my favorites.
How does the rental part work? You basically start by choosing how many items you'd like to receive in your box (1, 3 or 5–prices vary, but you can always adjust later). You'll be billed once per month for the price of your box, but you can exchange or keep items along the way. For example, I didn't really care for two of the tops that came in my 5-item box, but I loved the other three items I'm wearing above. So, I can send back the two I didn't like in exchange for two new items and hang onto these three items above as long as my subscription is active. If you want to exchange items on a weekly basis (rather than monthly), you can do that as well—making your maternity wardrobe even more unlimited. Shipping is always free and you'll receive a return envelope in your box to easily ship items back.
If you're liking this idea, I definitely recommend reading the other FAQs on LaBelleBump.com. I've never really been interested in other clothing rental services, but this one makes perfect sense, given the nature of maternity clothing and the money you can save by renting.
Special thanks to La Belle Bump for partnering on this post.
Photos by Ashlee Brooke.