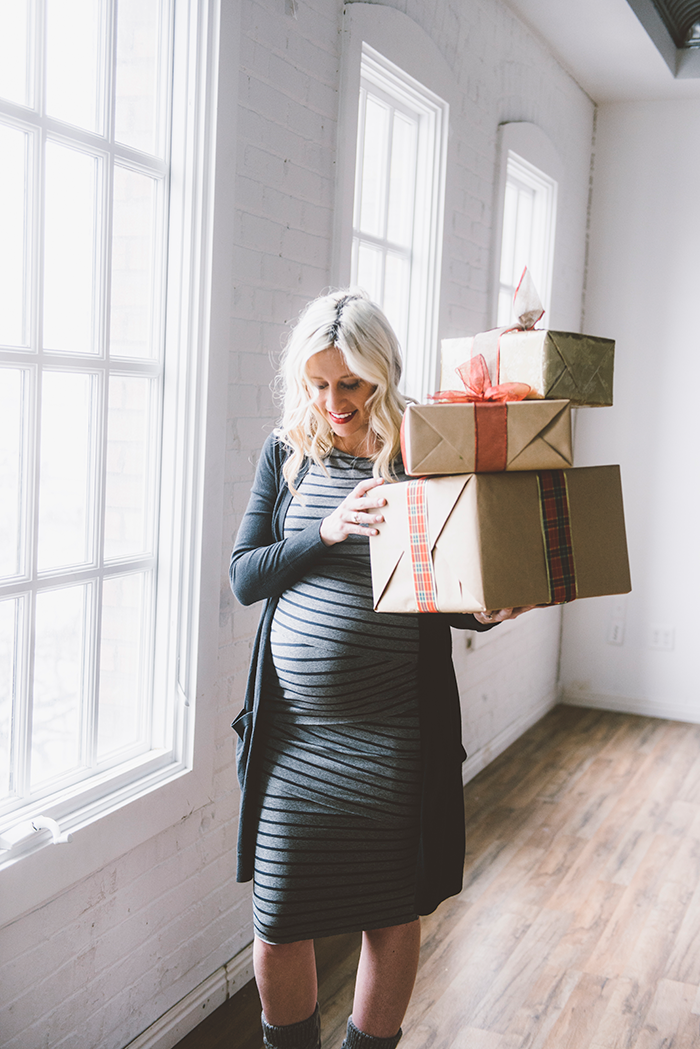 I've teamed up with my friends at People StyleWatch today to share a gorgeous gathering of the greatest gifts to get this season, from skincare to gadgets to clothing. Several of these products can be purchased in stores, so for those still looking for those perfect last-minute gifts or stocking stuffers, we've got a great roundup to get the ideas flowing and help you through these final shopping hours…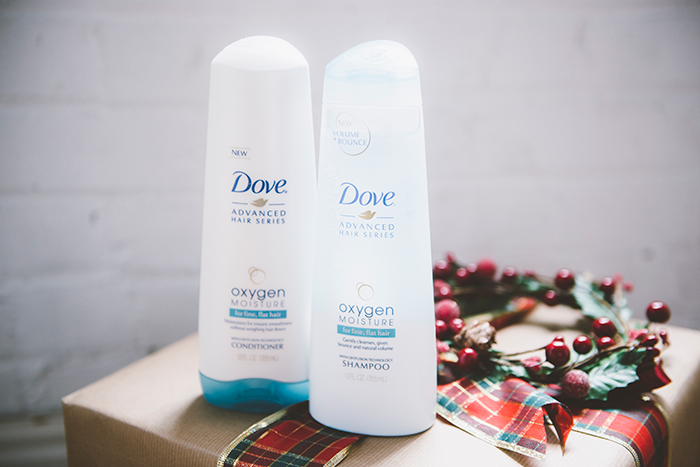 It's easy to get caught up in the latest fancy ingredients and trendy scents with hair products. Sometimes it's nice to go back to the basics. I love the rich, volumizing effect of Dove's Oxygen Moisture Shampoo and Conditioner. It just feels and smells CLEAN. The kind of clean that's natural, elegant and not trying too hard to impress. Find more by searching #hairconfidence on social.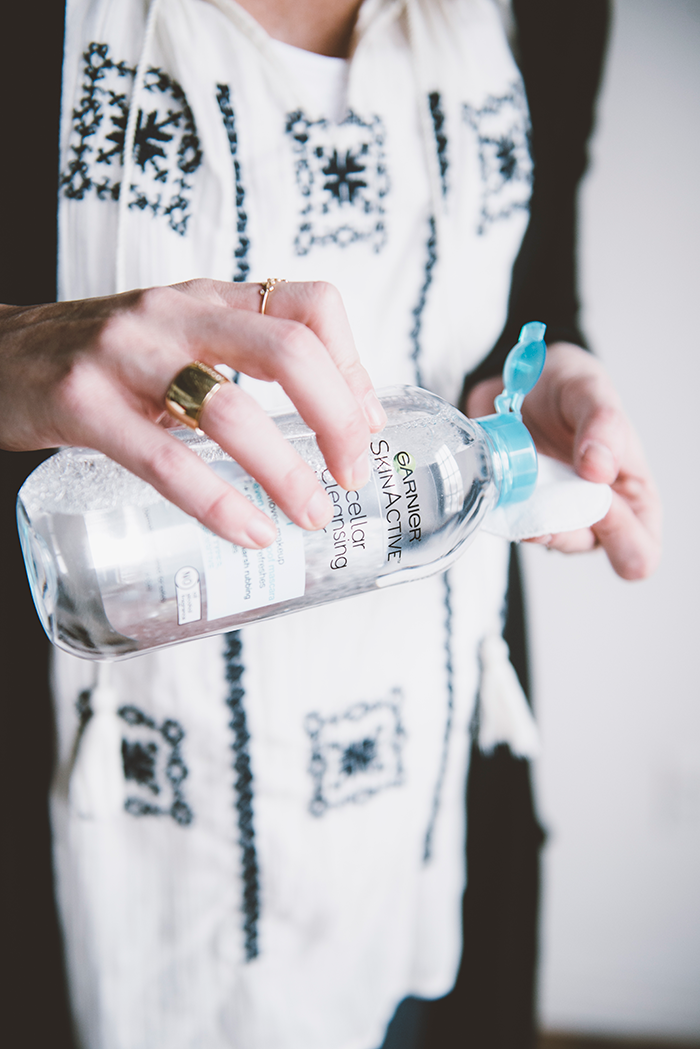 A cleanser that does its job in one simple step (no additional rubbing or rinsing) fits right in with my goal to simplify life before baby comes. Garnier SkinActive Micellar Cleansing Water is great for removing even your heaviest makeup and it's gentle on sensitive skin. Bueno. Learn more on social by searching #garnierskinactive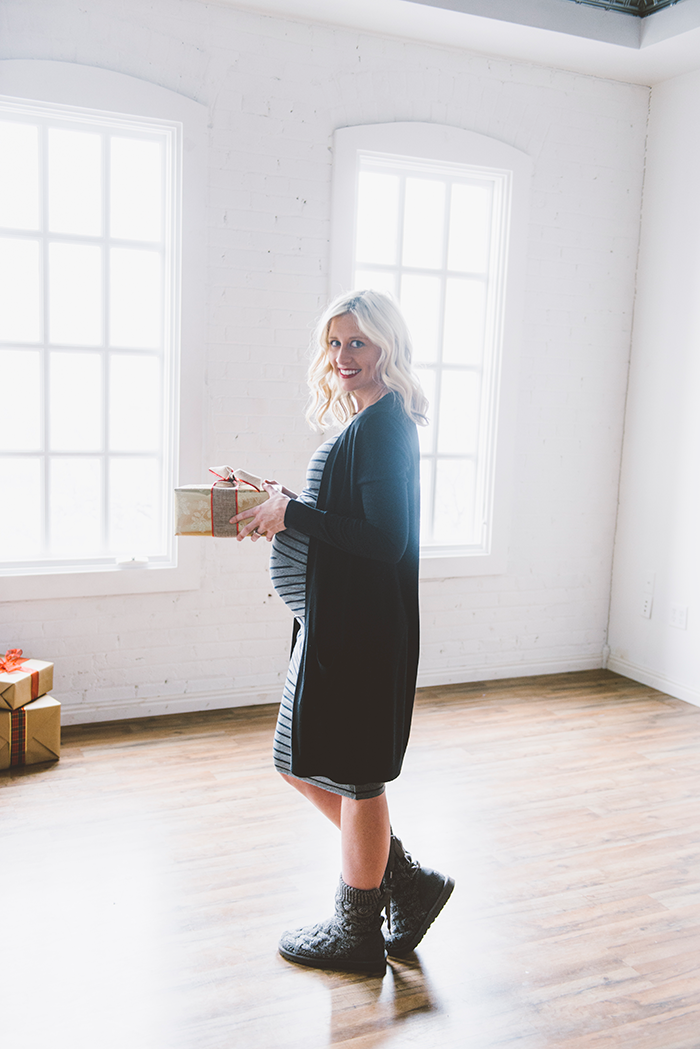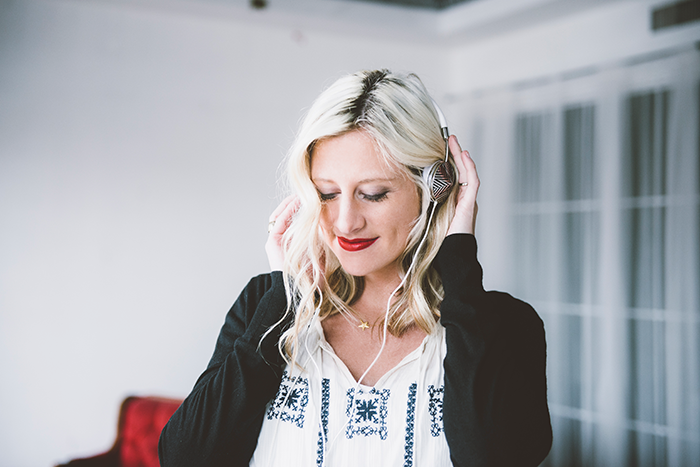 Listen up. These Friends headphones are a must-have for stylish girls. Finally, comfortable, luxe headphones that don't look like you borrowed them from a boy. These are wrapped in white leather and the memory foam cushions are angled so they don't interfere with your earrings. The headband style prevents hair snags and they're even collapsible to fit easily in your purse or clutch. You can also control volume, switch between songs and take calls on the go with the three-button mic located on the cord. I. Love. These. Get them at www.shop.people.com and check out #peopleshop, #peoplemag and #people_style on social.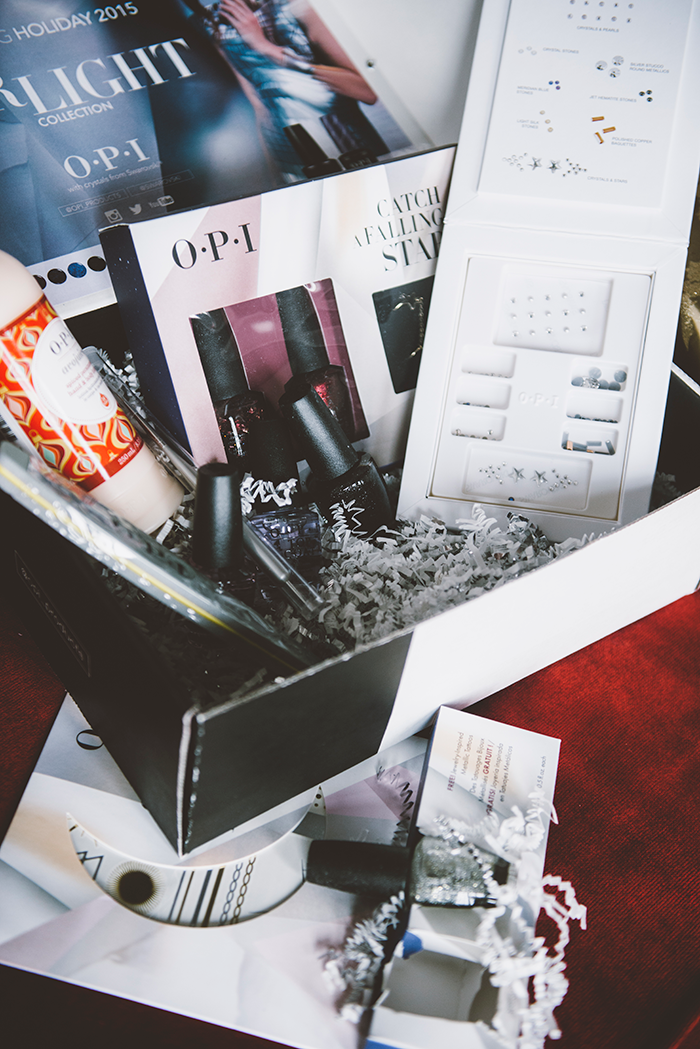 If I could get my nails done at the salon every week, I would. But I hate how damaging shellac can be, so when I'm in-between salon visits, I like to paint my own nails. OPI's Starlight Collection makes the perfect gift and comes in glittery hues with unique textures for the holidays. See more on social under #opiobsessed and #opistarlight.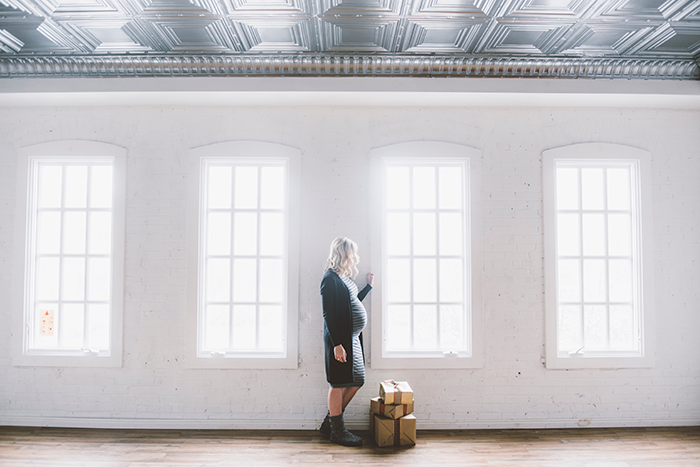 I might not pay perfect attention to every square inch of my face, but one area I have already started to invest in is the skin under and around my eyes. Lumixyl's Revitaleyes is a brightening eye cream (for men and women) that was developed specifically for the delicate eye area. It aims to correct dark circles, dryness, fine lines, crow's feet and wrinkles, as well as inflammation that causes puffiness. So far I'm loving it. The real test will be in March when my sleep quality is significantly depleted by baby. 😉 Learn more about this product by searching #brighteyes, #finelinefixer and #foryoureyesonly on social.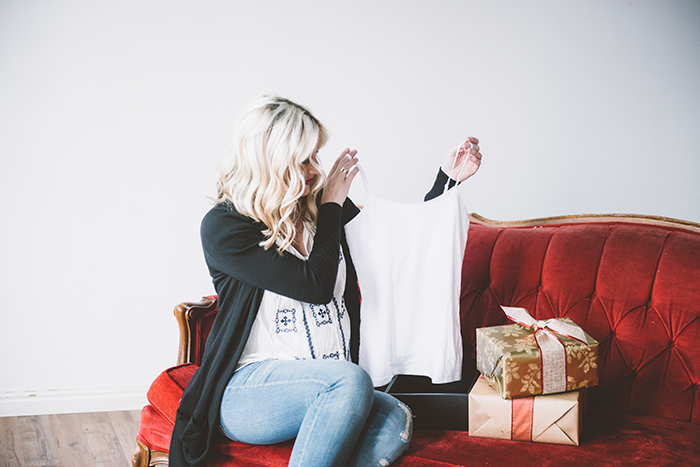 Cami's have become my new best friend with this pregnancy. The thought of a bra (especially with underwire) makes me cringe. However, as my belly's been growing in my second (and now third) trimester, the cami's I wore before pregnancy are getting tighter and tighter. Then I received this cami from On Gossamer and I can't rave enough about the fabric. It is magic fabric. Made of Peruvian pima cotton. The cami is not even maternity, it just fits so comfortably I never want to take it off. See more products from On Gossamer by searching #wejustmesh, #hipg and #irresistableeveryday on social.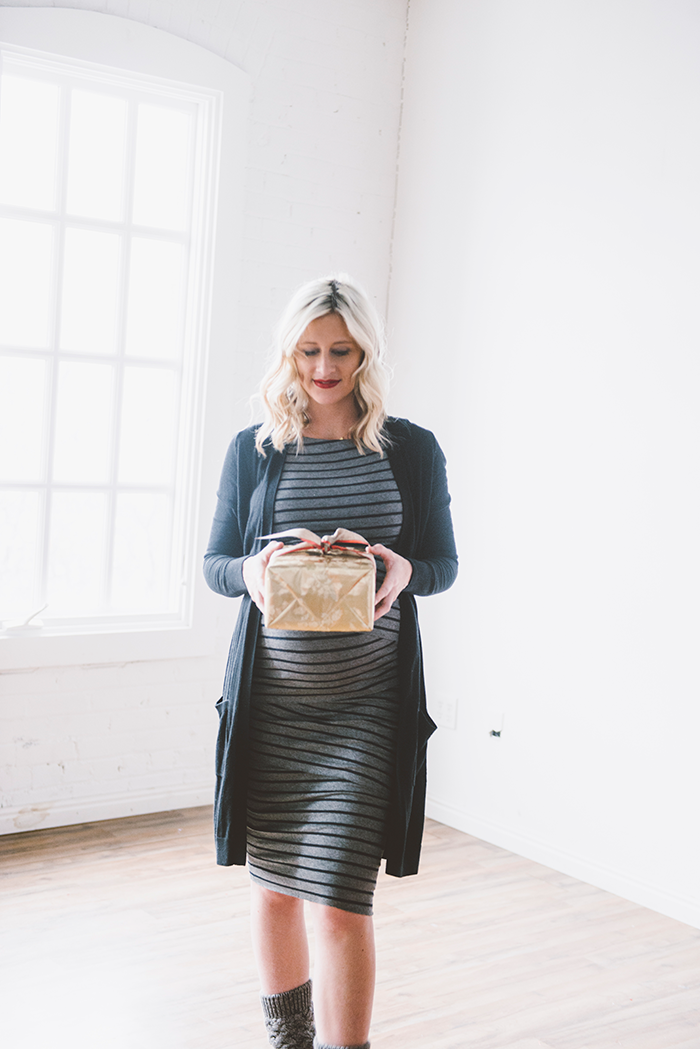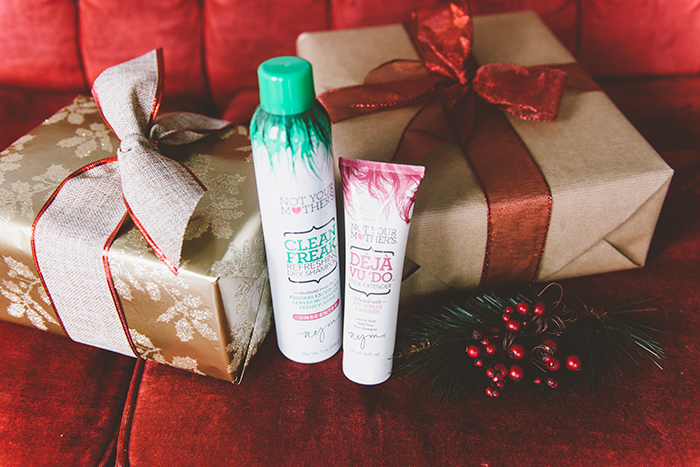 So one weird pregnancy aversion I experienced in my first trimester (and still struggle with on occasion) is curling my hair. I can't explain it, I just feel sick sometimes when I curl my hair. Add any products to the process like aerosol sprays and it complicates things even more. The think I liked most about this dry shampoo from Clean Freak is that it's unscented! Hypersensitive pregnancy noses just do better without scents IMO. I have miraculously been able to go several days without washing my hair (before pregnancy I couldn't go longer than two days), and the Deja Vu 'Do Style Extending Hair Primer has also been a great help in keeping my hairstyle—straight or curly—looking fresh, even on day two.. or three… See more on social by searching #notyourmothers and #nymbrand.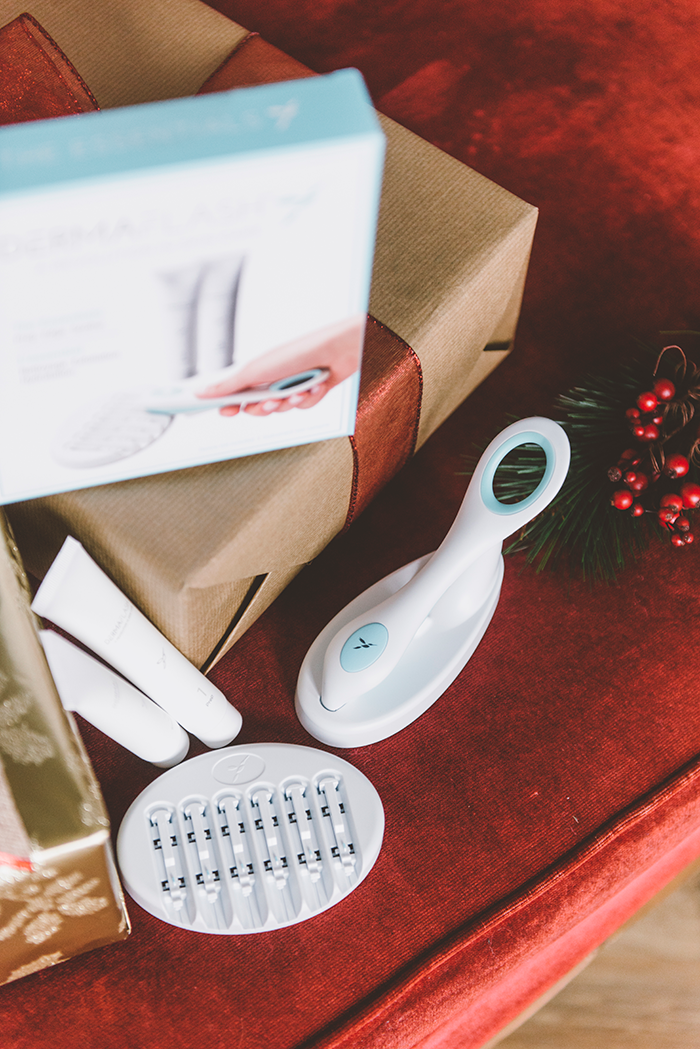 It took me a while to find a place in my routine for DermaFlash. It helps control peach fuzz on your face (I didn't realize this was something people try to get rid of), but also acts as an exfoliator to remove skin imperfections with subtle vibration. I'll sound like I'm bragging, but the skin on my face is another area that has miraculously changed during pregnancy. I could literally leave makeup on my face and not wash it for a whole week and I wouldn't breakout. I like to think it's a perk to balance out the not-so-welcome side effects of pregnancy. But since I didn't find a need for using DermaFlash on my face, I did try it on the peach fuzz that seems to being growing a pathway down the middle of my belly (I feel weird admitting that, but it totes beats shaving with a real razor!). Learn more about this product by searching #dermaflash, #fuzzytofabulous and #shaveface on social.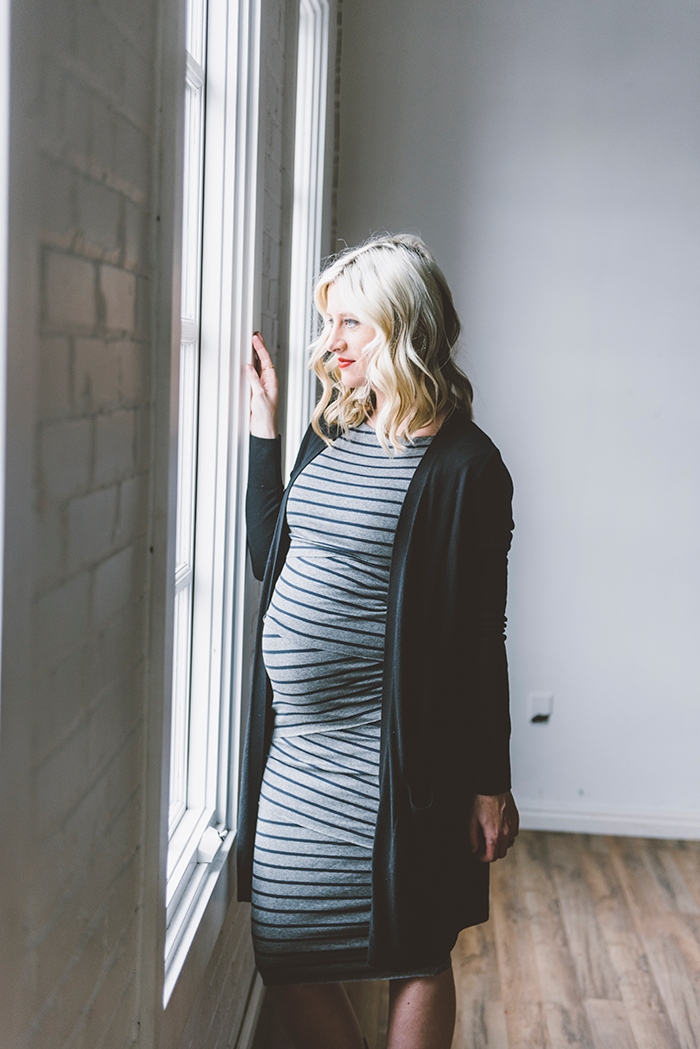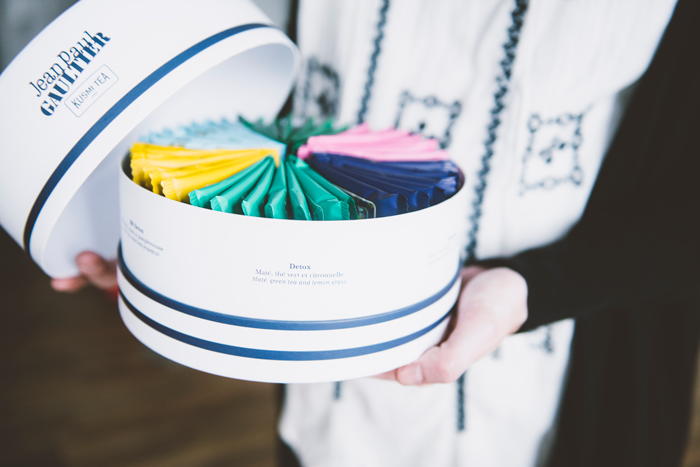 Okay, I don't actually drink tea, but these pretty little packets of Kusmi Tea smell good, and I don't even like smells right now. I could actually see myself using these as potpourri, but will probably guide them to their true purpose and gift them to friends who enjoy tea for taste, detox or traditional enjoyment. Learn more on social under #kusmitea and #kusmilovesgaultier.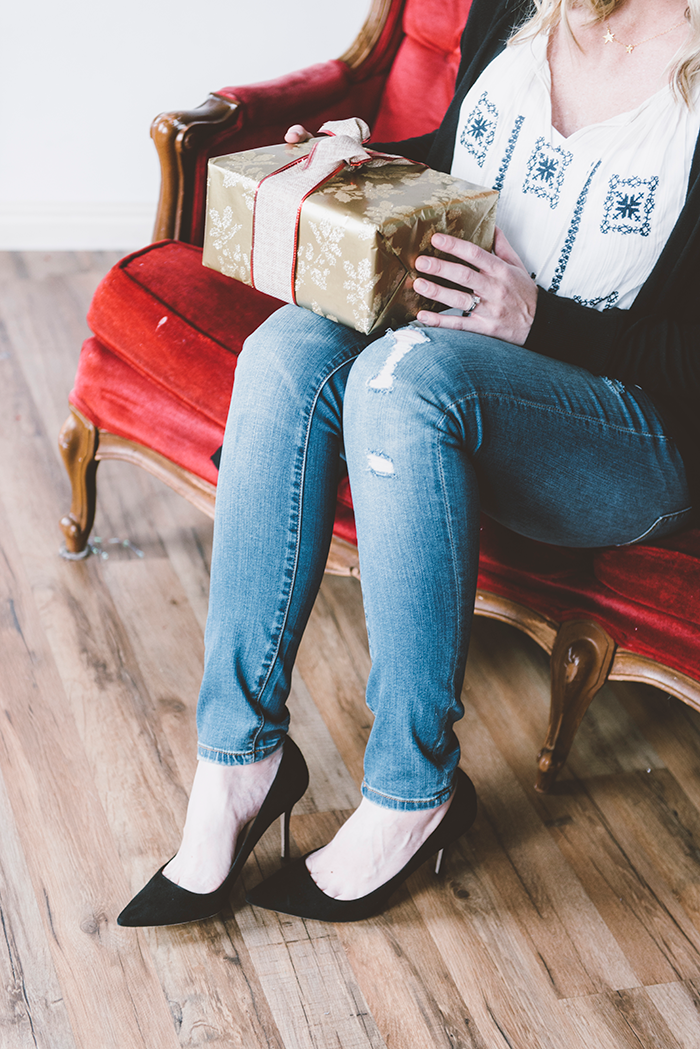 I've officially graduated to maternity jeans, but can't wait to get back in my favorite denims post-pregnancy. Now that I've admitted I don't fit in my old pairs, you won't believe how amazing it is that these non-maternity jeans from Blank NYC actually fit my pregnant self and had the perfect amount of stretch and style! (Sure, I couldn't zip them up, but we all know how I fix that problem.). I'm telling you, pregnant or not, these jeans are bomb! So soft and seriously comfortable—means a lot coming from a girl who is chronically uncomfortable these days. Check out #blankyou and #blankstylewatch on social for more.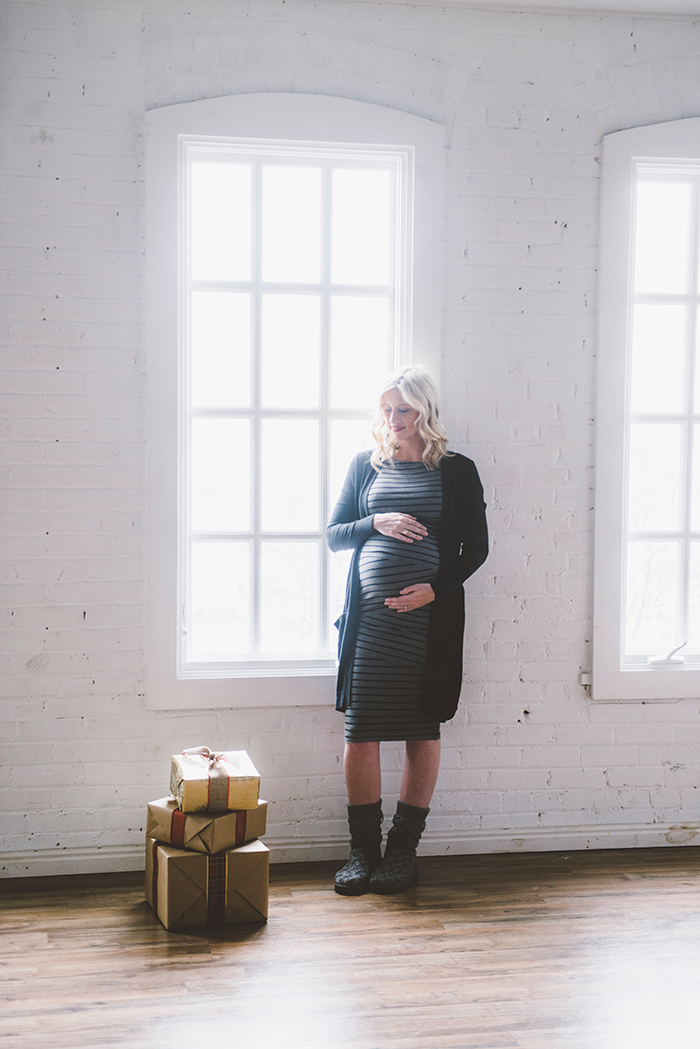 Now let's talk about this dress from Bailey44. It's not a maternity style, but the soft, stretchy fabric fits comfortably around my bump without making me feel constricted—my least favorite feeling in the whole world right now. I don't typically go for body-con dresses because they make me extra conscious of my figure, but adding a long cardi was the perfect solution to personalizing this style. For about two seconds I thought about wearing it with heels, but then realized the most authentic approach would be to wear my comfy UGG boots. But that's the beauty of this dress—it's extremely versatile. Dress it up or down, layer it, your choice. It also comes in various colors. See more by searching #bailey44style on social. For a few more days, you can also enter for a chance to win a $1,000 shopping spree from Bailey44!
Have you tried any of these products above? I'd love to hear your opinion in the comments.
Have yourself a very Merry Christmas and thanks for reading!
Special thanks to People StyleWatch for partnering on this post.
Photos by Ashlee Brooke.