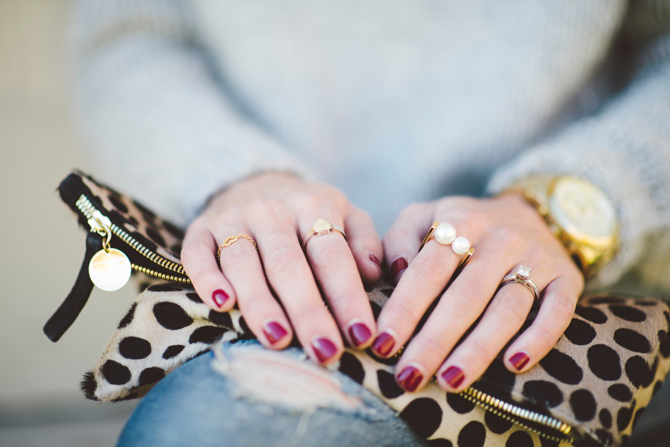 Every girl needs that go-to accessory she can count on to complete any outfit—and as we head into the winter months, I'll be carrying one of my most versatile purchases ever: Clare V.'s classic leopard foldover clutch ($275, clarev.com). Yes, it's an investment piece—but don't let the price tag scare you! This clutch has carried me through every season of the year, making it well worth its cost. Don't believe me? Scroll down to see just how versatile a leopard clutch can truly be.
Since we all know leopard is essentially a neutral, it'll pair effortlessly with all the brightest, boldest colors in your closet. I love wearing this clutch with all my most colorful dresses—whether it's an LRD for a holiday party or the more casual out-and-about boho look below. And oh, how lovely it looks with lace!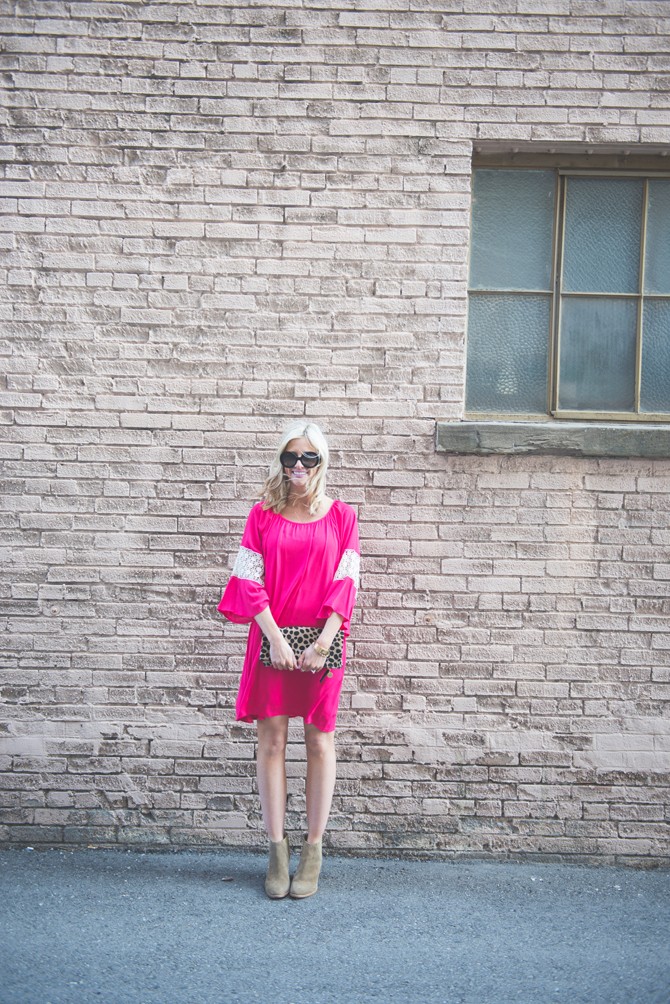 I love teaming my leopard clutch with rich jewel tones such as burgundy, emerald or navy. A perfect look for the colder months!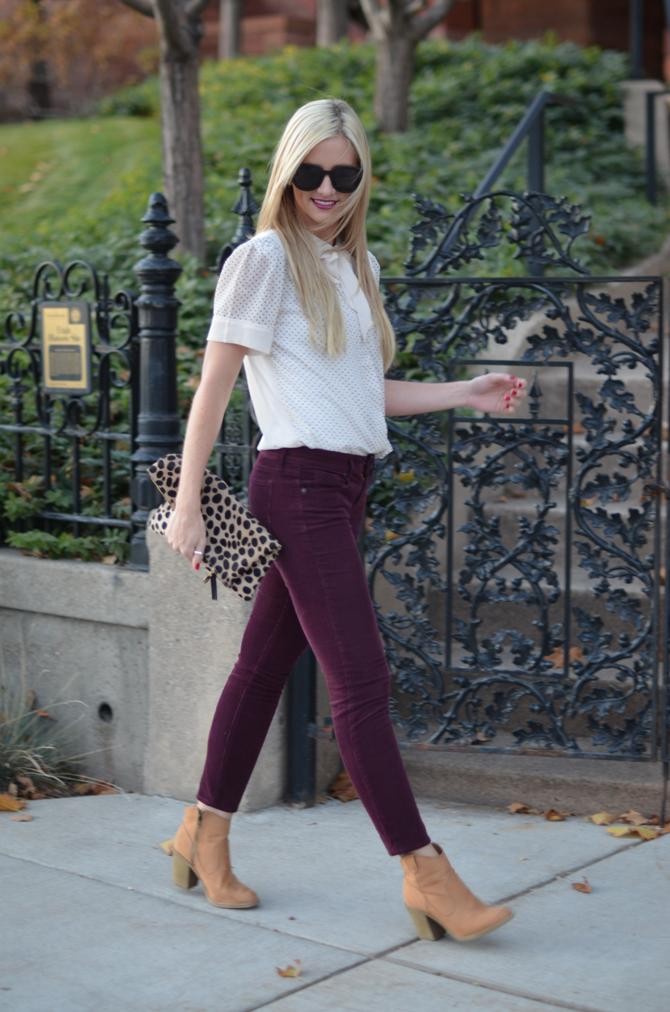 While chunky turtleneck sweaters and distressed skinny jeans are my favorite go-tos this time of year, my look is never complete without accessories that add detail and contrast. Sometimes finding the right handbag for a preppy look can be a challenge. Enter my leopard foldover clutch, which makes a chic statement in a subtle way.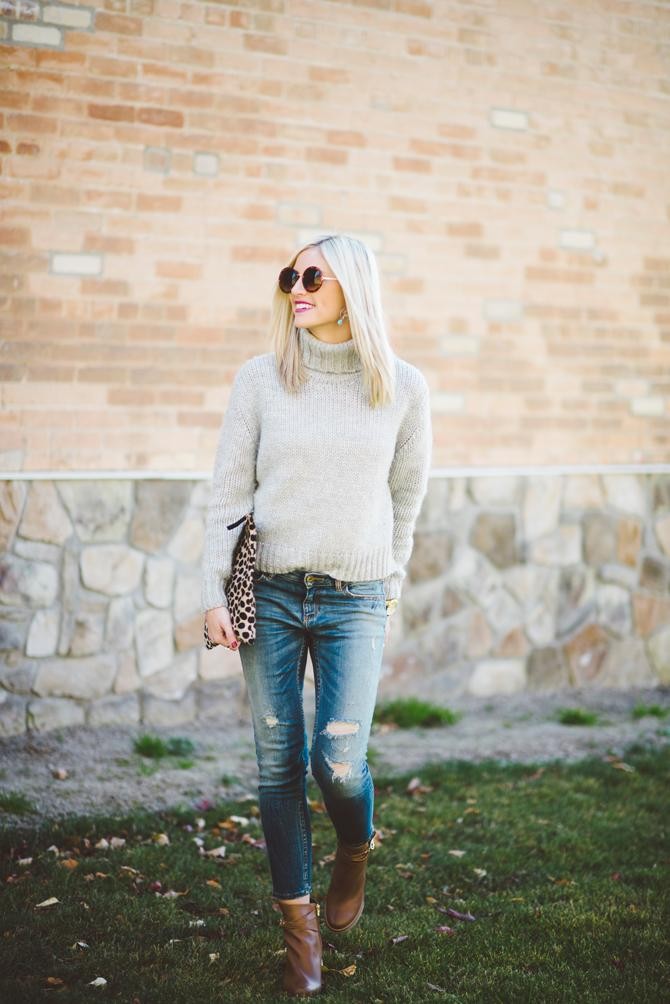 An edgier approach to my fave turtleneck-sweater-and-skinnies combo, this look calls for some softer elements to balance out my rugged moto boots. A sexy red lip only does half the job, so I added my chic leopard clutch to bring some extra polish to the ensemble. I'd add a leather moto jacket for those extra-chilly days, too!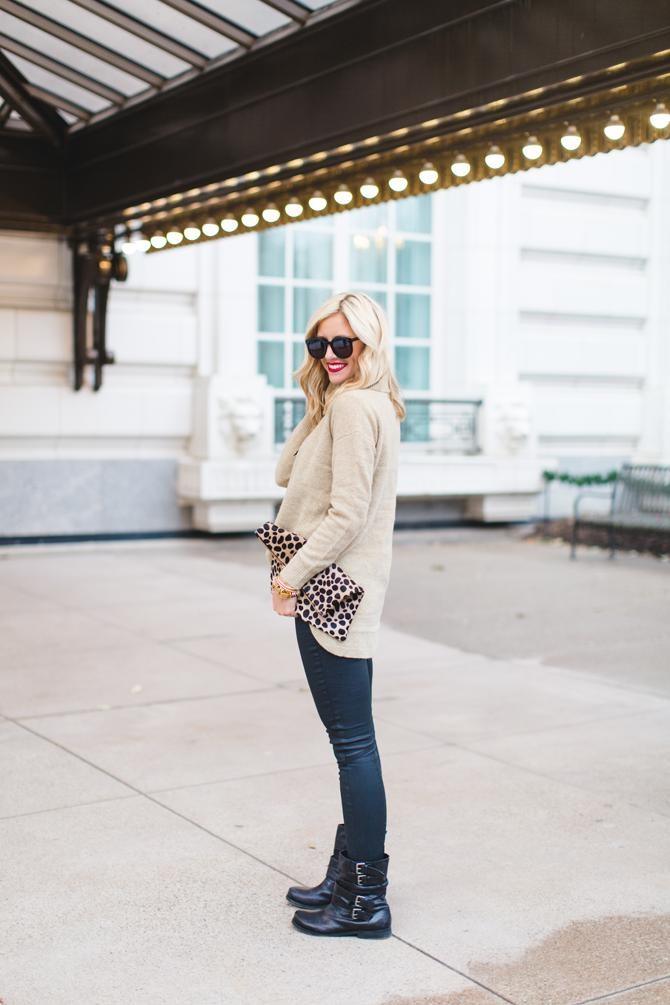 This article originally appeared in The Outfit.