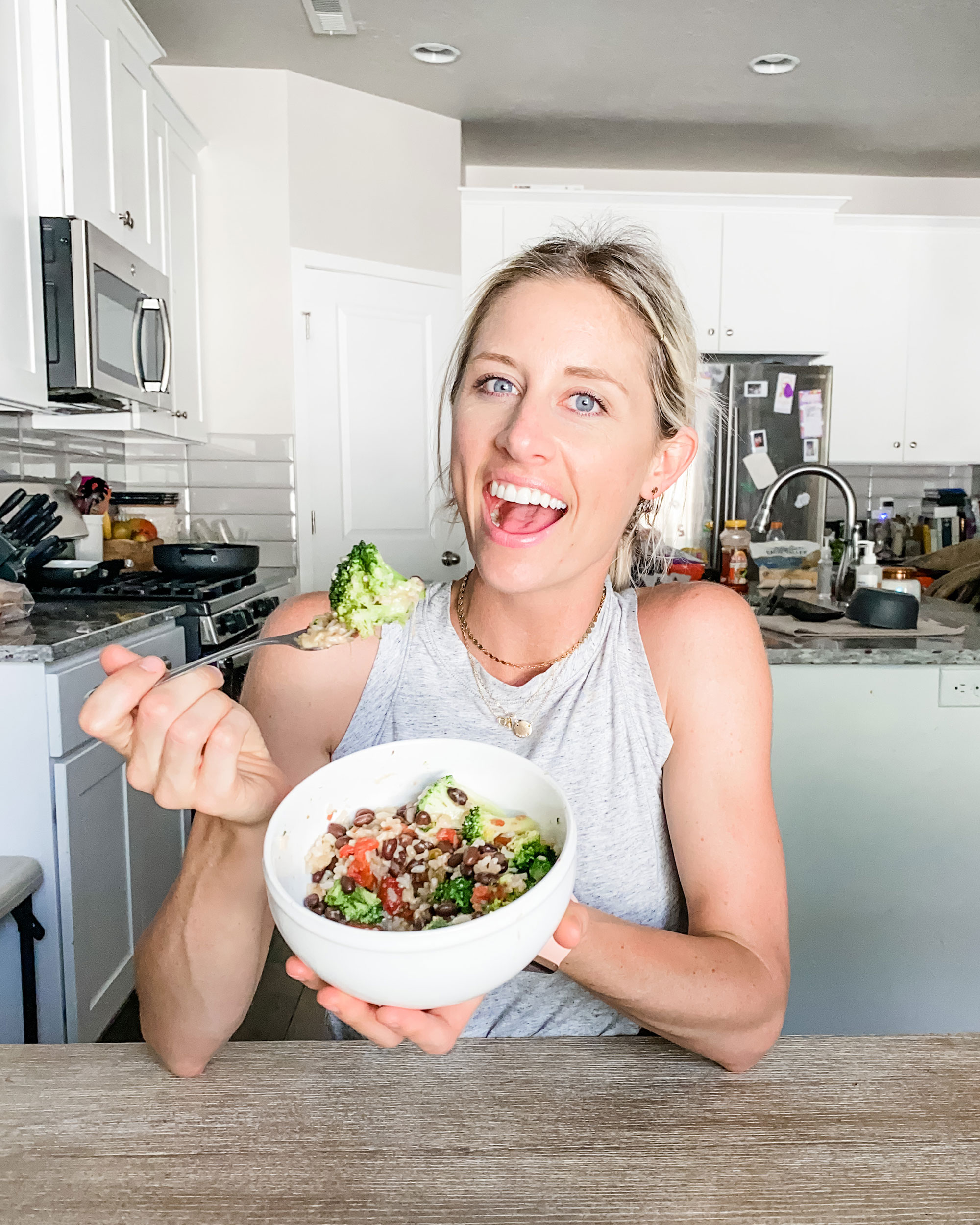 What You Need
Beans of choice
Shredded cheese
Canned Rotel tomatoes
Broccoli (cooked: steamed or roasted)
Rice (optional)
Food scale — you won't regret buying one from Clean Simple Eats!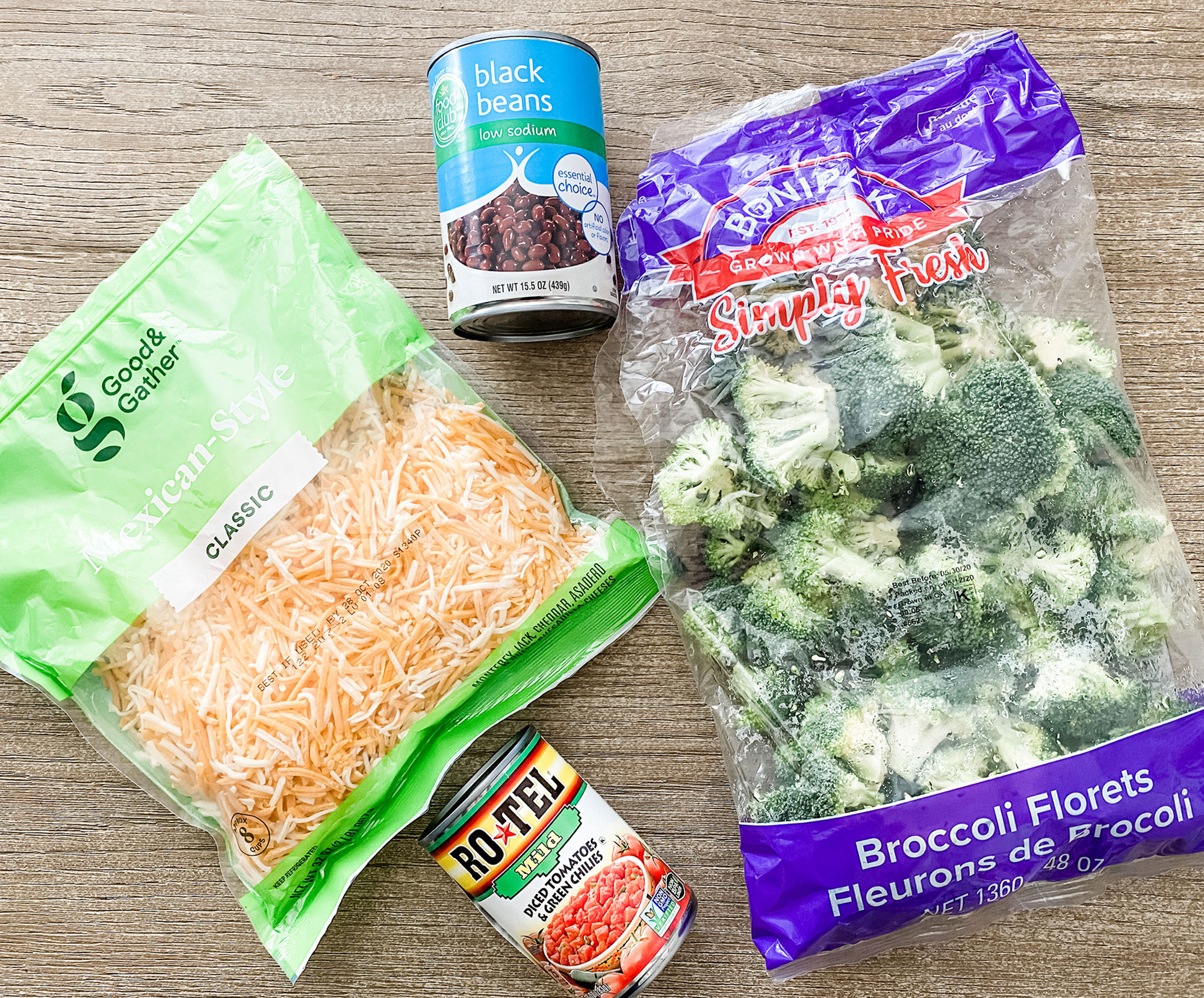 How to Make
Cook the broccoli in advance

I like to buy in bulk from Costco and roast it in the oven (spray with olive oil PAM, salt + pepper and bake at 400 degrees for 20-25 min).
We sometimes buy fresh broccoli in a steamable bag that cooks in the microwave in 3-5 min.
You can also use frozen broccoli that steams in the microwave, but I personally prefer cooking mine fresh.

In a microwave-safe bowl, combine:

4 oz cooked broccoli
2 oz Rotel tomatoes
3 oz beans
1.5 oz cheese
3 oz rice (optional)

Microwave for 1-2 min, stir and enjoy!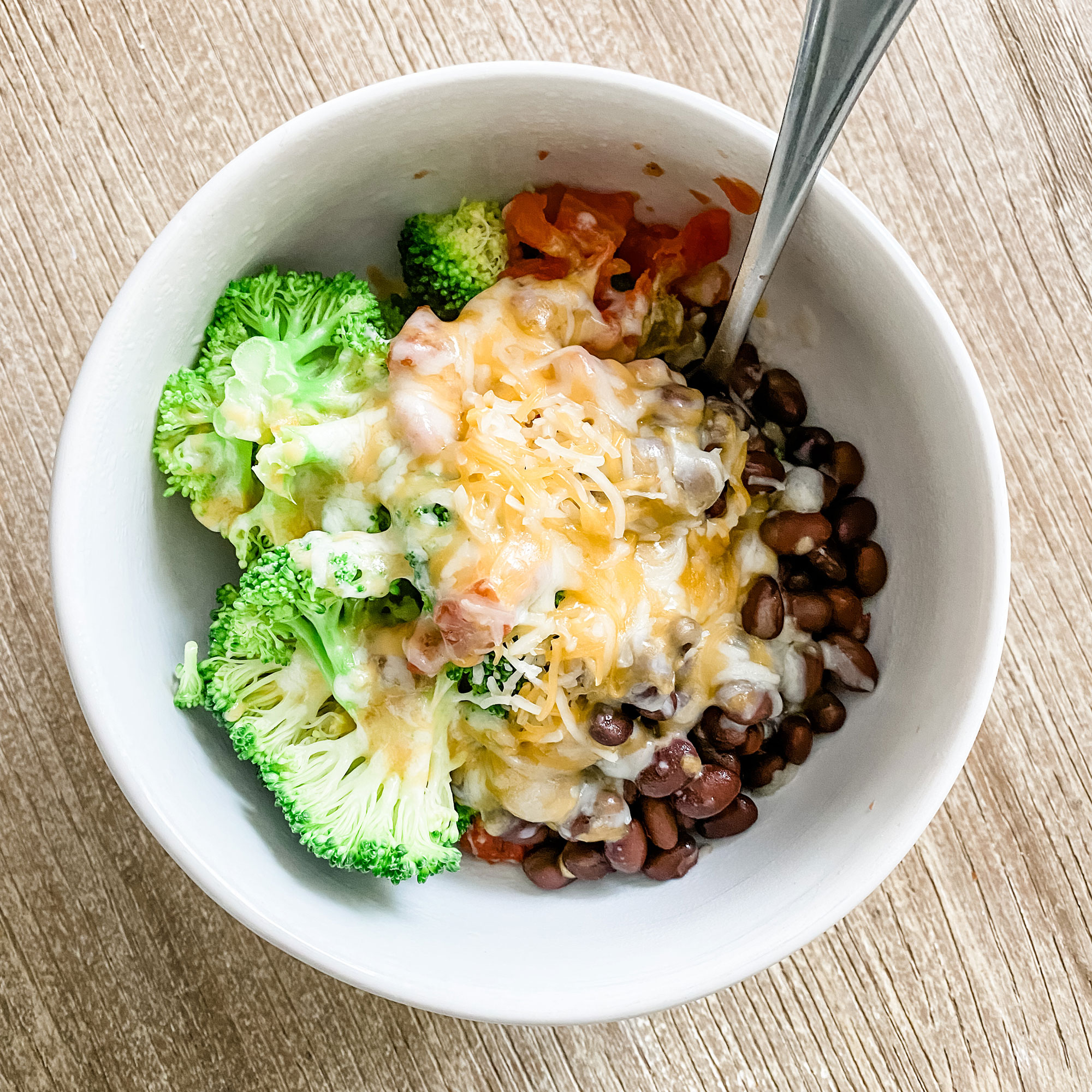 More Rice Options
I love this meal with brown rice from Trader Joe's. You can buy it in the freezer section and the packets cook in the microwave in minutes! The rice is sticky and way better than instant/stove-top rice.
Occasionally, when I cut out my grains, I'll make this same meal for lunch and it's just as flavorful without rice. The rice does make it more filling, though, and keeps me full until dinner.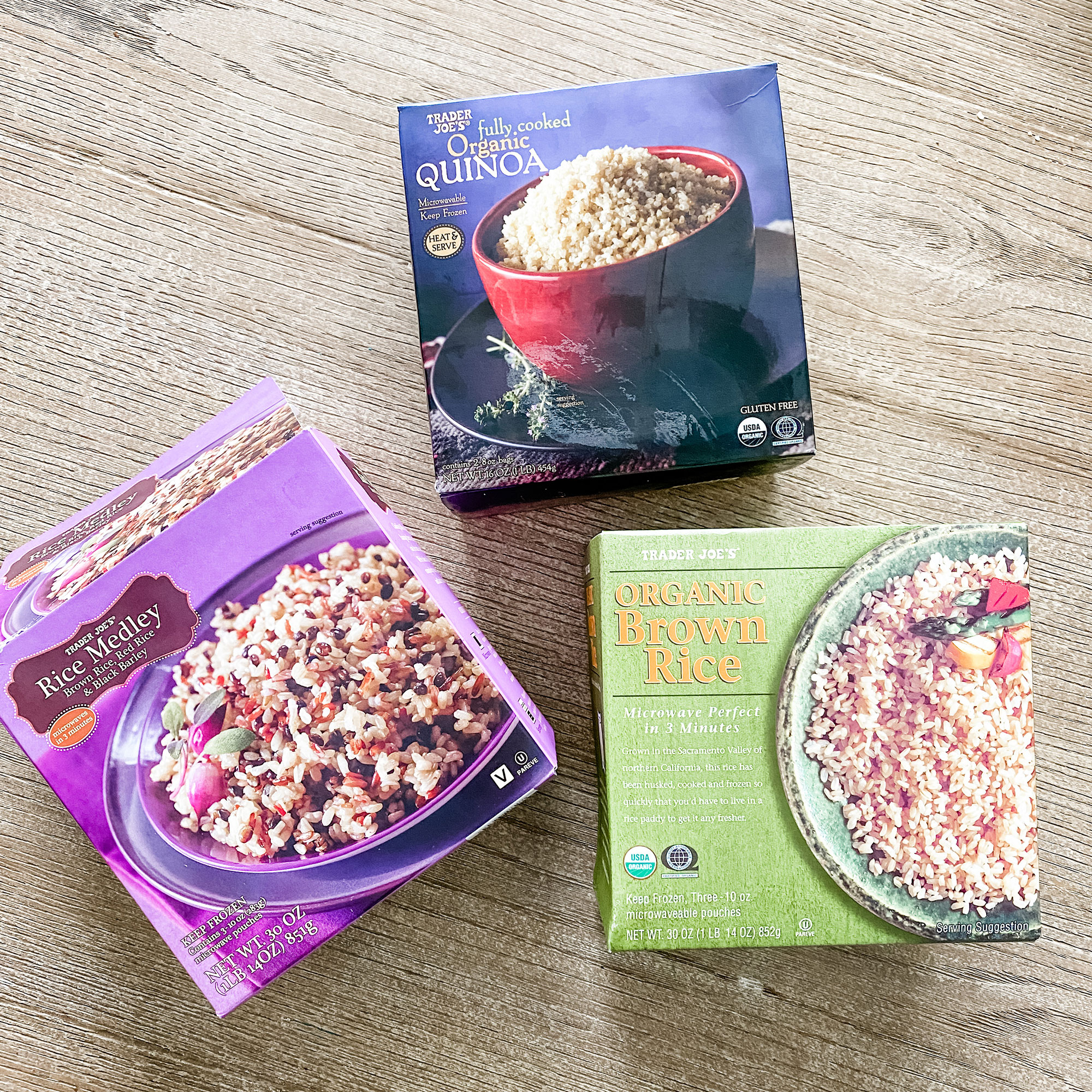 Veggie + Grain Alternates
Most of you know that this way of eating is so second-nature for me now that I often combine whatever ingredients I have leftover in my fridge into a bowl and call it a meal.
In doing that, I've found that this bowl tastes just as good with butternut squash when I'm out of broccoli and sweet potatoes when I'm out of rice (although, my first choice is always broccoli and rice).
Just know you can always get creative and try things that sound good to you!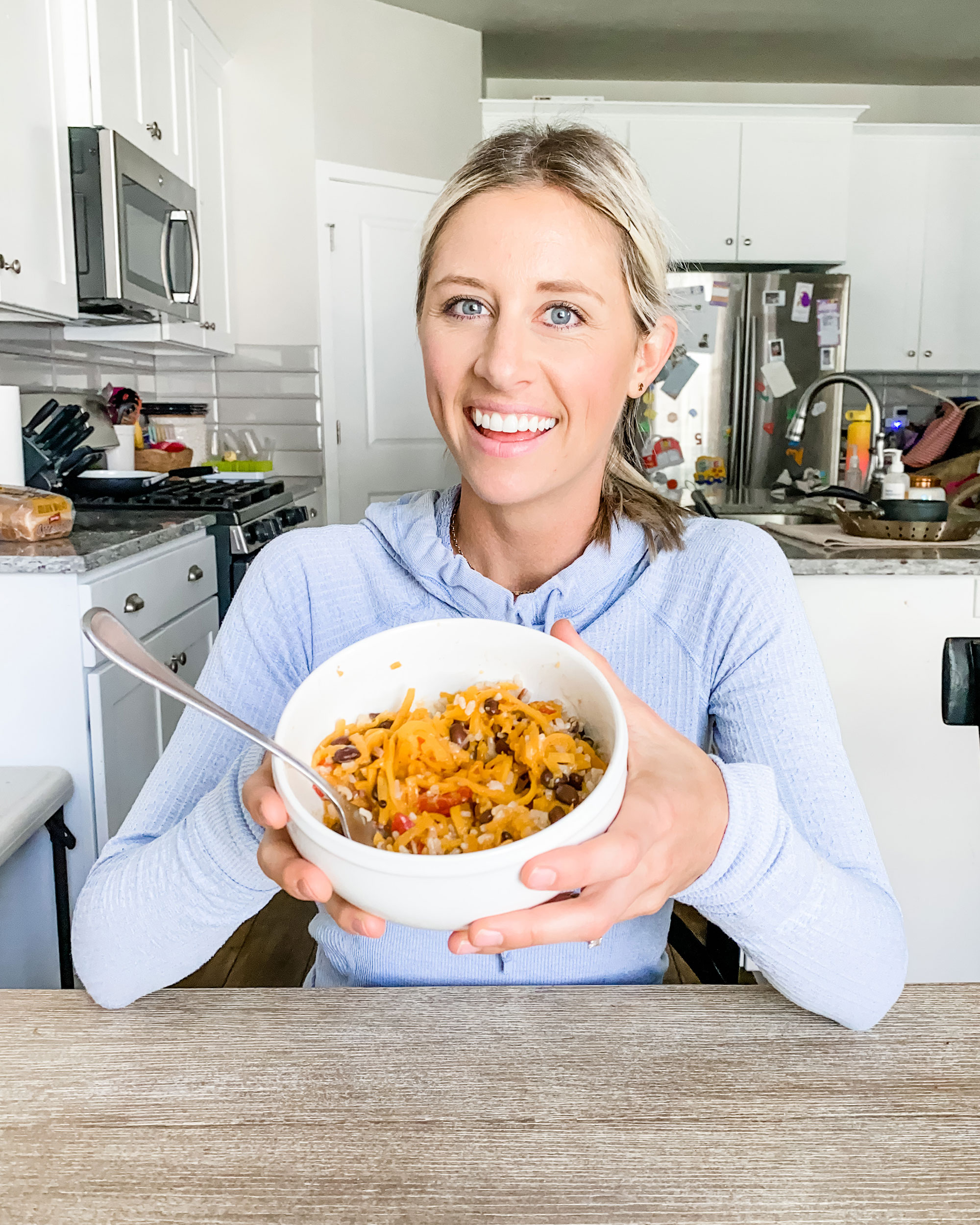 What Should I Call It?
I usually call this recipe my "go-to lunch" or "broccoli, bean and cheese bowl," but I'd love your thoughts if something more creative comes to mind. Lol.
Hope you love this one. Tag me on IG when you make it so I can cheer you on! ???
Here's to more Food Freedom! ??