This post is sponsored by Mirum. All opinions are my own.
Dull Winter, Dull Hair
All these winter months pregnant and cooped up inside have left me craving two things:
Hawaii; and
Creative projects.
It's been a while since I've done something creative with my hair and it feels like FOREVERRR since I was last in Hawaii…
So, I decided to bring the two together for this post with Suave Professionals.
You can easily pick up this Suave Professionals line online or in-store at Walmart, which is so awesome since I know Suave has been making salon quality products so long (I think over 75 years). I couldn't believe the value and quality when I purchased my Suave Professionals Gold Shampoos & Conditioners at my local store (check out those prices!). The convenience factor is huge too, knowing I can grab my favorite Suave products at Walmart when I'm already there picking up a few things for my family.
4 Steps to Your New Favorite Moroccan Braids and Beachy Waves Hairstyle
In 4 steps, I'll show you how easy it is to:
Create my favorite "Hawaii Hairstyle" (those shiny, sunkissed, beachy waves you thought only island humidity could give you)
…with a Moroccan twist (colorful braids inspired by my new favorite Suave Professionals Gold Shampoo & Conditioner in Moroccan Infusion).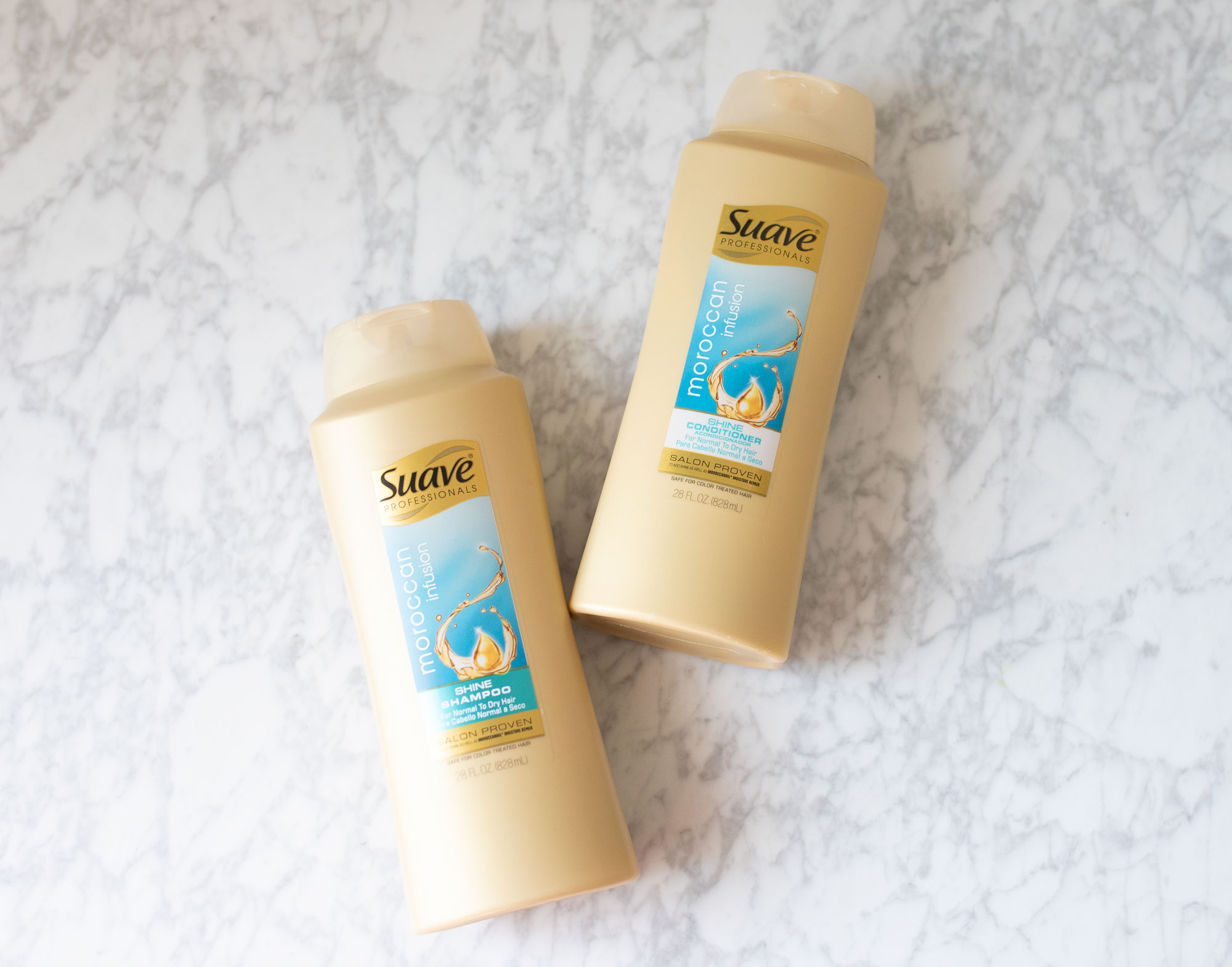 STEP 1: Prep your hair with Suave Professionals Gold Shampoo & Conditioner in Moroccan Infusion by gently cleansing it. The line is infused with Moroccan Argan Oil which is salon-proven to add shine to dull, dry or color-treated hair (plus Moroccan Oil Moisture Repair, which is ideal for these changing seasons).
Let your now brilliantly shiny hair air dry completely before combing gently. Don't worry if you have some untamed waves (they'll add to the overall "beachy" look) since the line is developed specifically to help you achieve natural, healthy-looking locks).
STEP 2: Cut your Moroccan-inspired ribbons to the length of your hair. One ribbon per braid. Set aside.
STEP 3: Using a tapered curling iron, wrap 1-inch sections of hair around the barrel, holding for 5-10 seconds (depending on heat setting). Keep the bottom inch of hair away from the heat with your fingers—straight ends will create a more tousled look.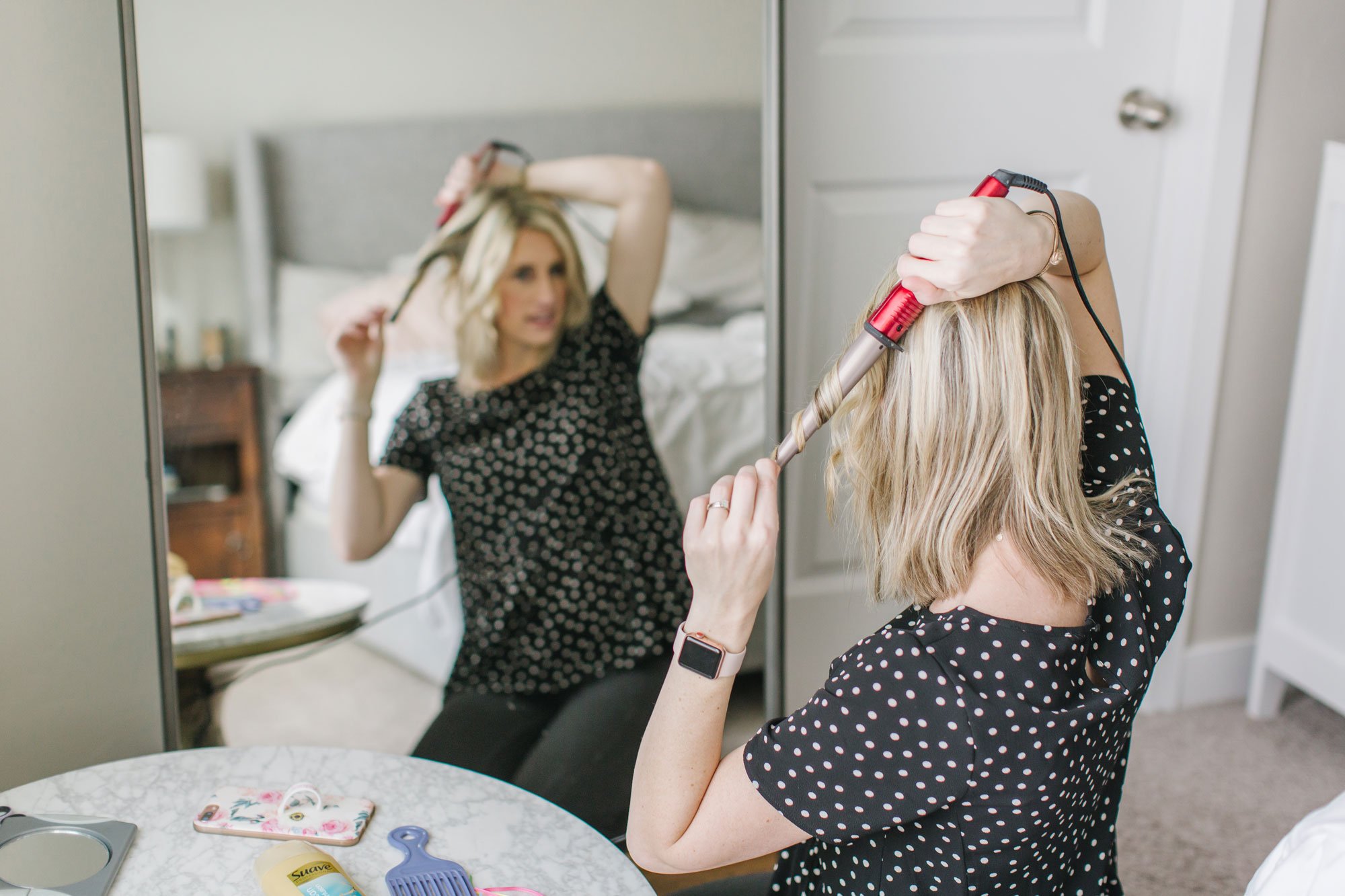 Repeat, curling random sections of hair until hair is curly all over.
Note: For looser waves, curl bigger sections of hair and hold on the barrel for less time. Comb through curls with fingers once cooled.
STEP 4: Separate three small sections of hair to begin your first braid. Pin one ribbon to the middle section using a bobby pin. Note, this is a temporary hold. Braid the sections as you normally would, keeping the ribbon connected to the middle hair section.
Secure the braid with a small clear elastic, trim the ribbon as needed, and remove the bobby pin.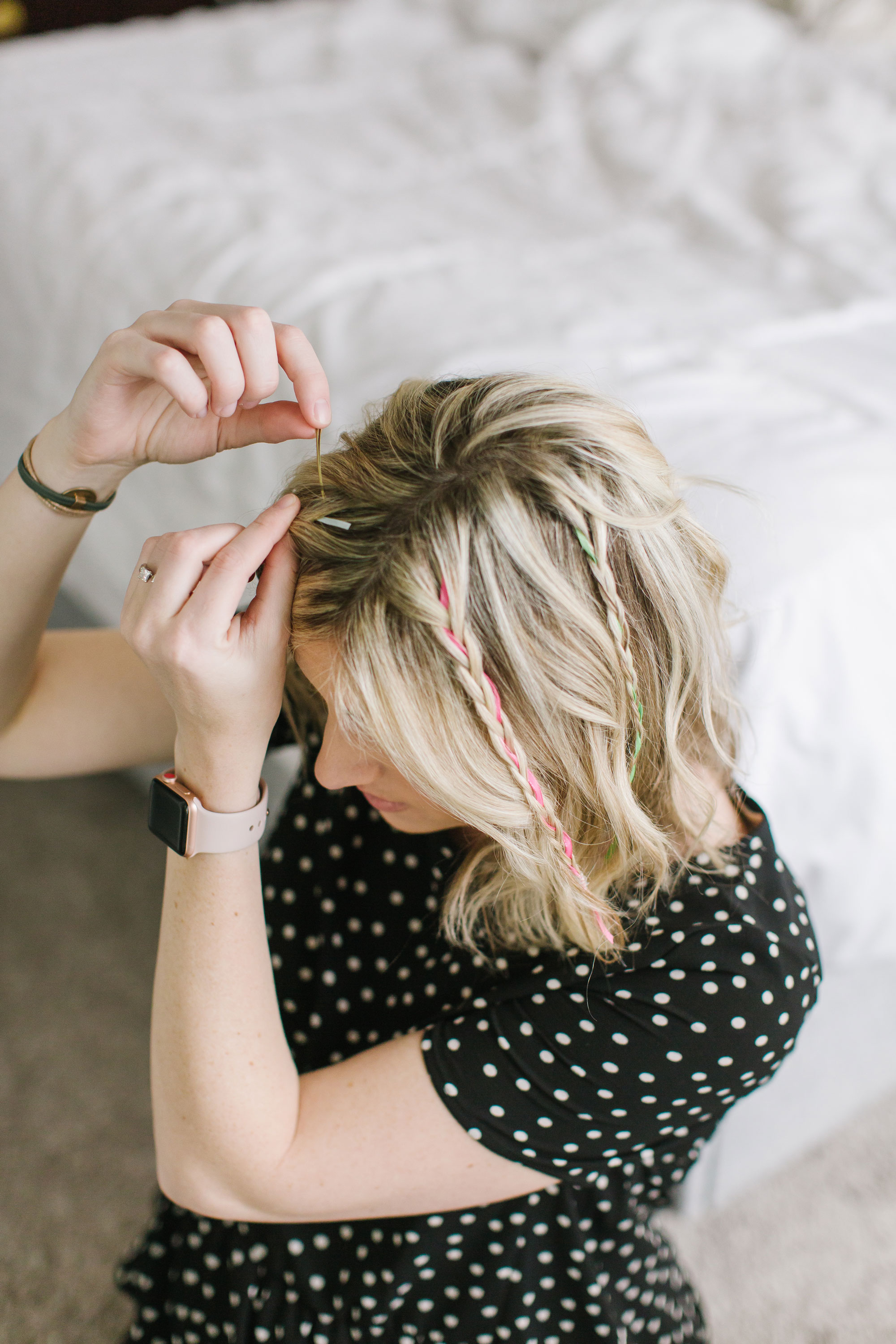 Repeat with as many ribbons/braids as you'd like.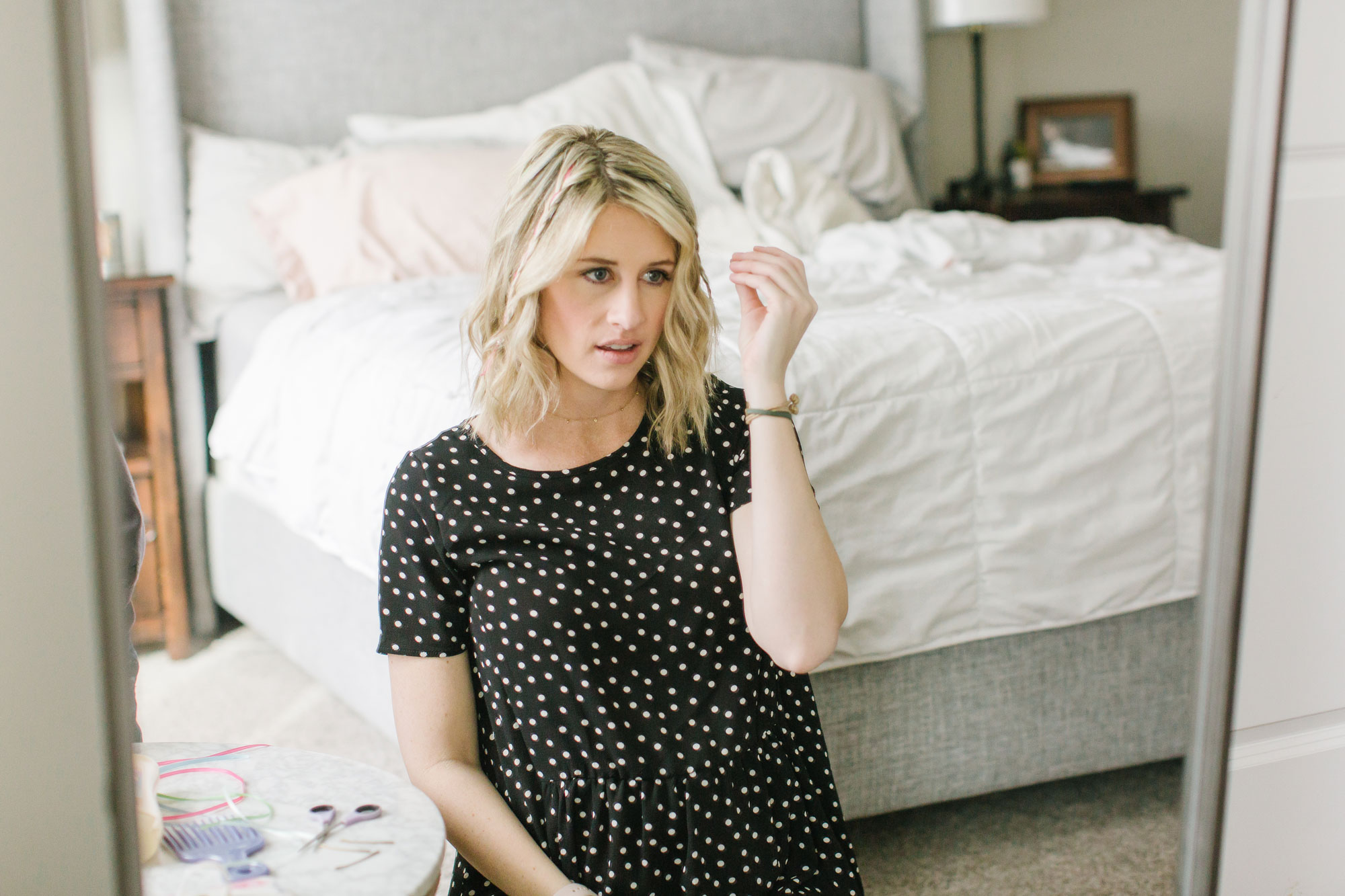 Voila!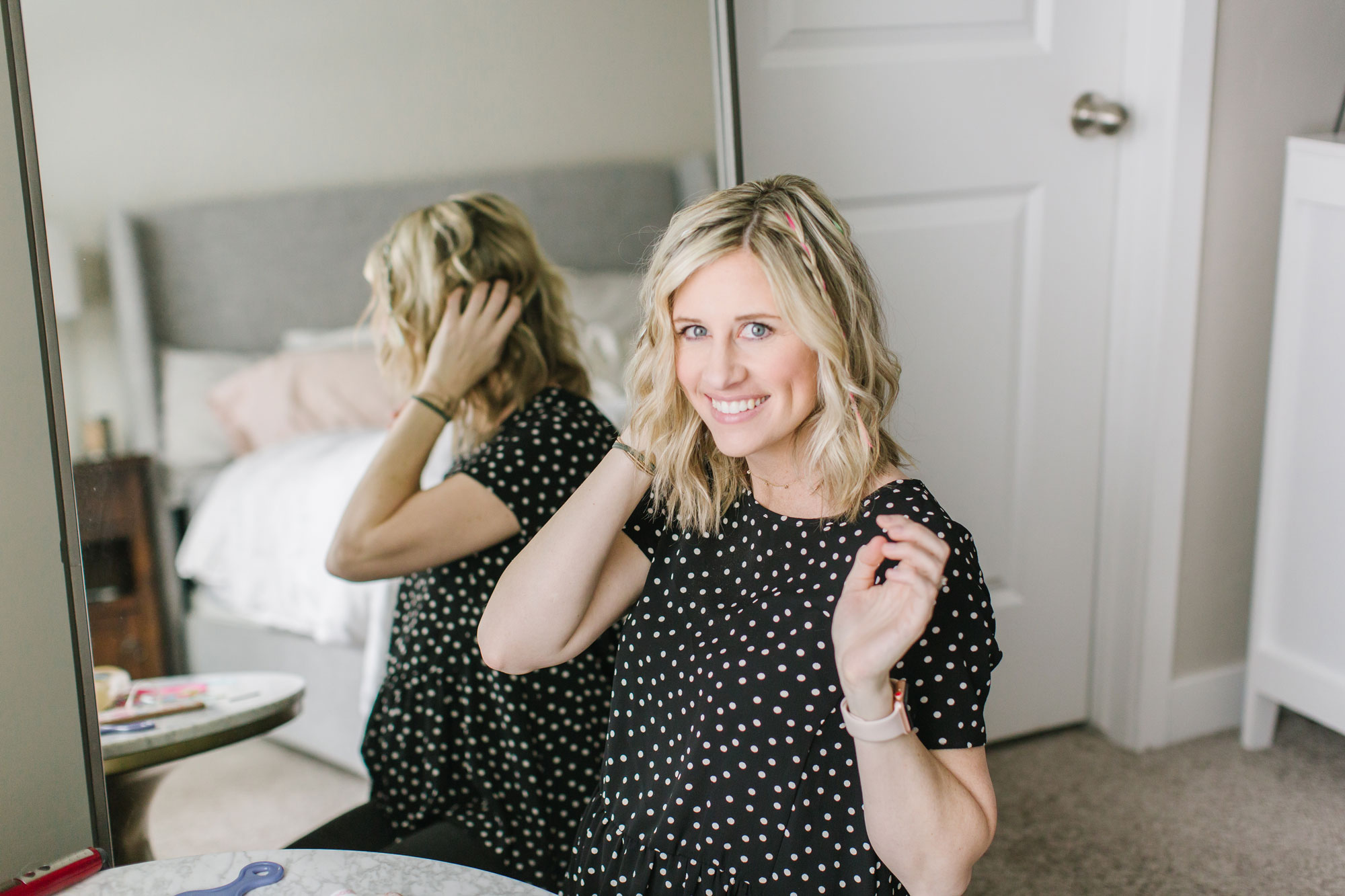 You now have a beautifully shiny, Moroccan-inspired, braids and beachy waves hairstyle!
On top of that, you can take advantage of this special offer right now at Walmart: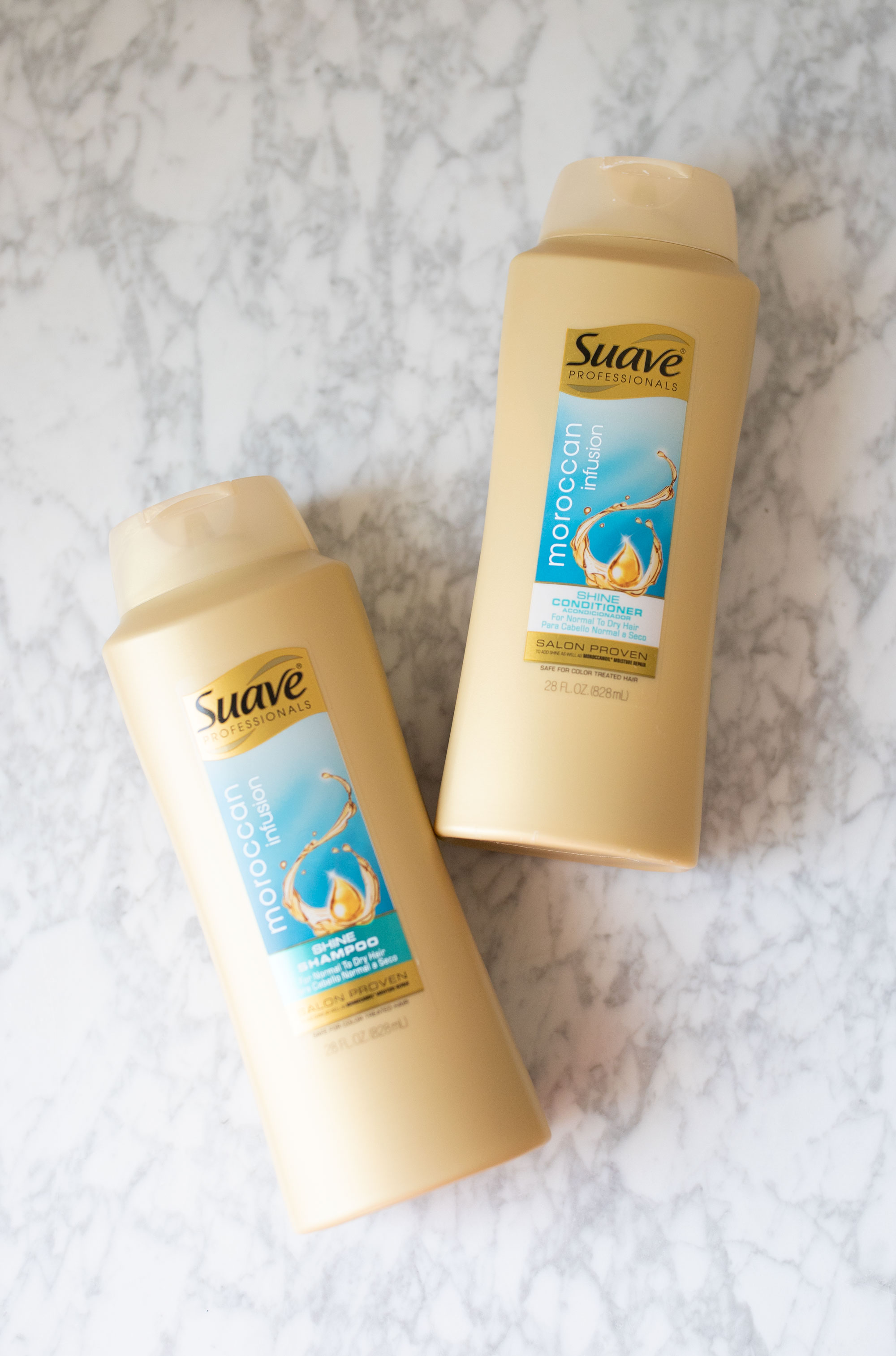 Why You'll Love Suave Professionals Gold Wash & Care Line
The Suave Professionals Gold line has a variant for every hair type with beautiful scents and ingredients you have to try for yourself to believe:
Dry, dull, color-treated hair: Moroccan Infusion
Frizzy hair: Keratin Oil Infusion
Damaged hair: Coconut Oil Infusion
Flat, limp hair: Rose Oil Infusion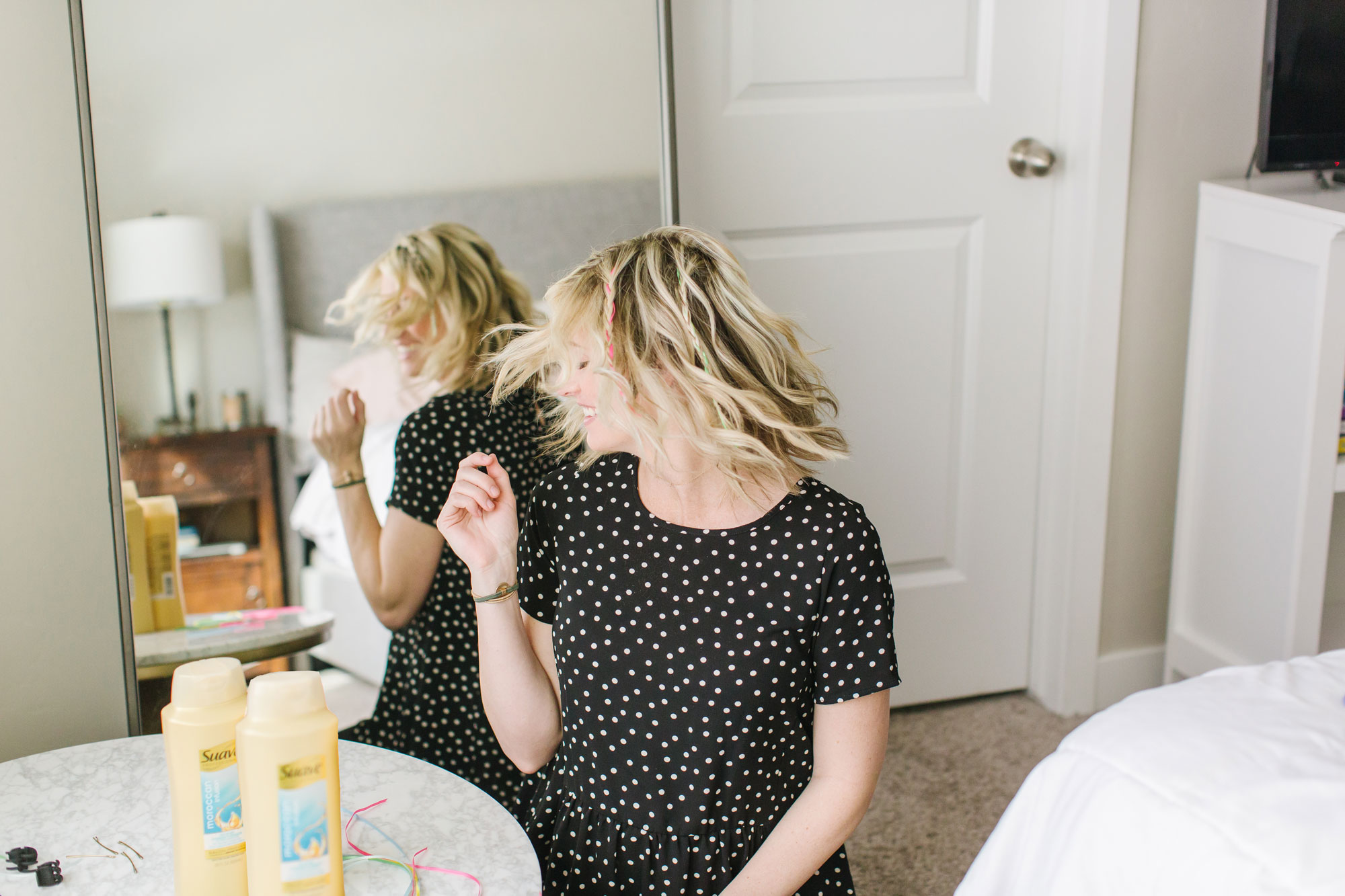 Think of the different hairstyles you could create if you let these ingredients inspire you! I recommend starting with the scent that best meets your current hair needs.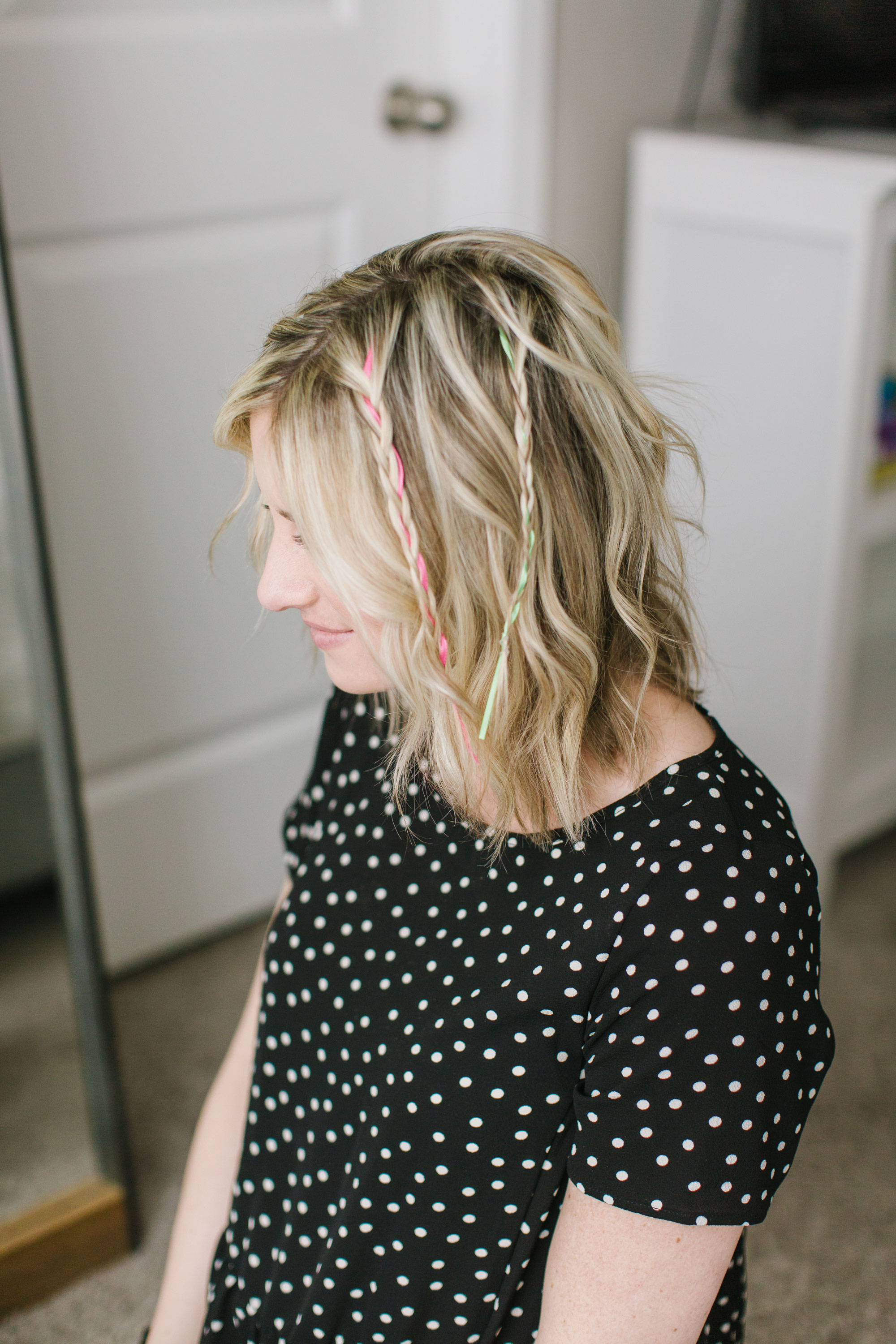 What do you think of my Moroccan Braids and Beachy Waves Hairstyle? Are you going to try it?
And please, someone tell me where to go for that summer tan I've been missing. 🙂