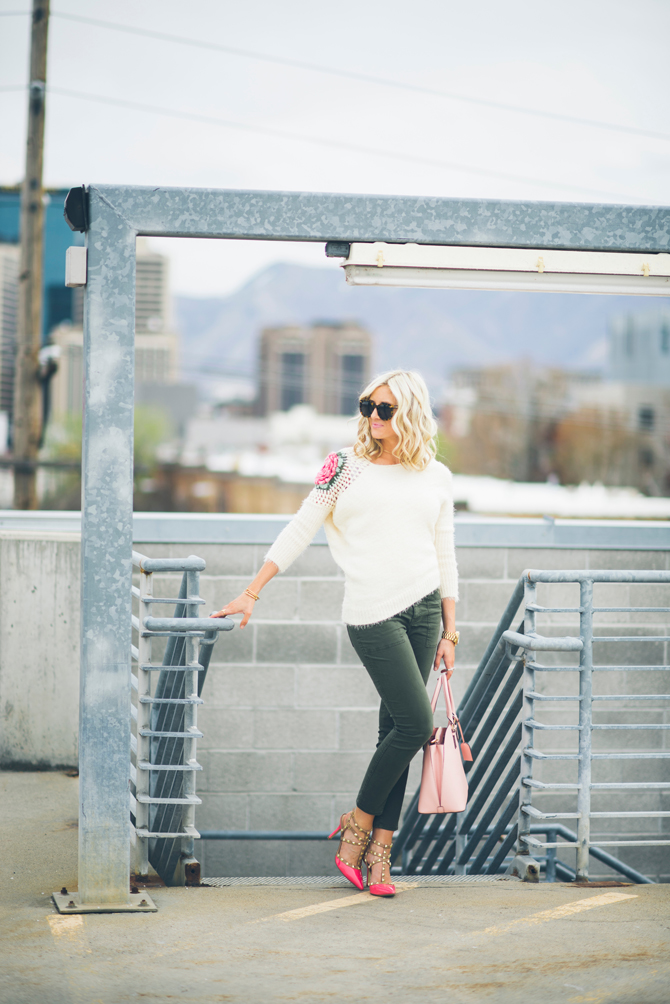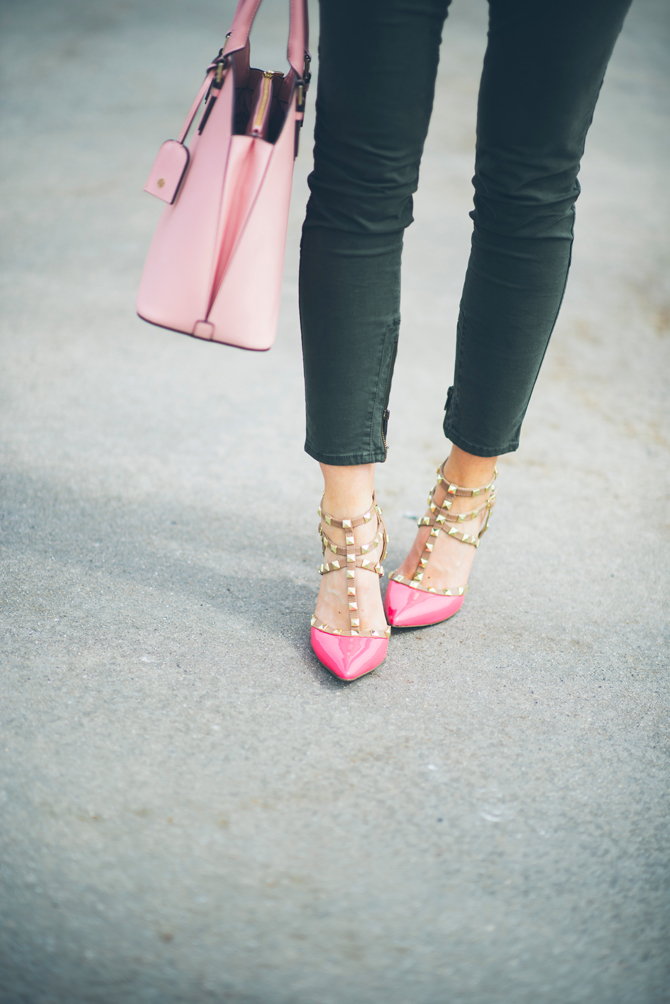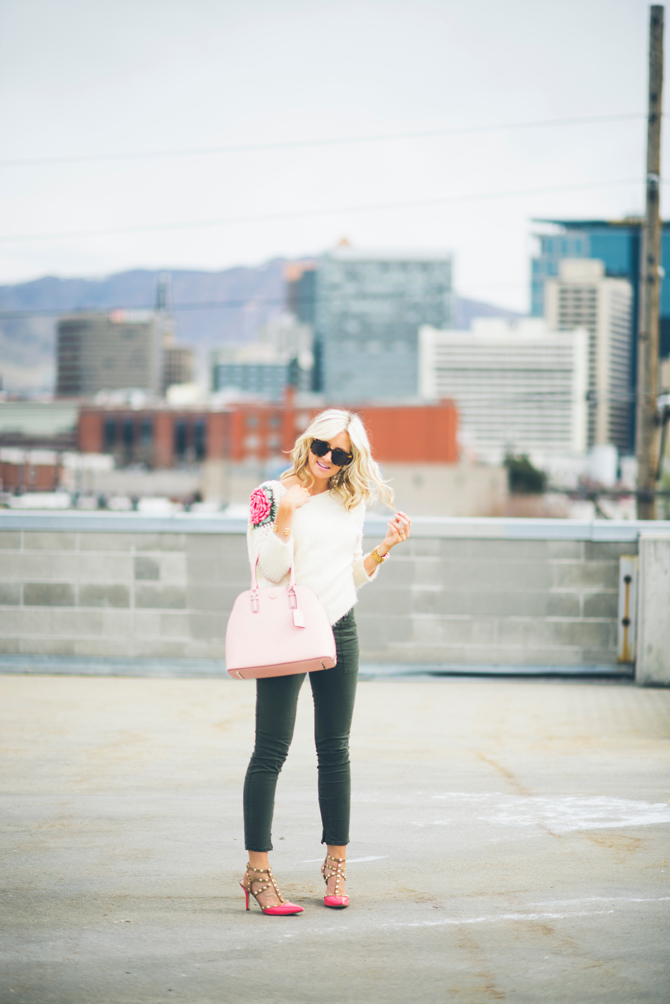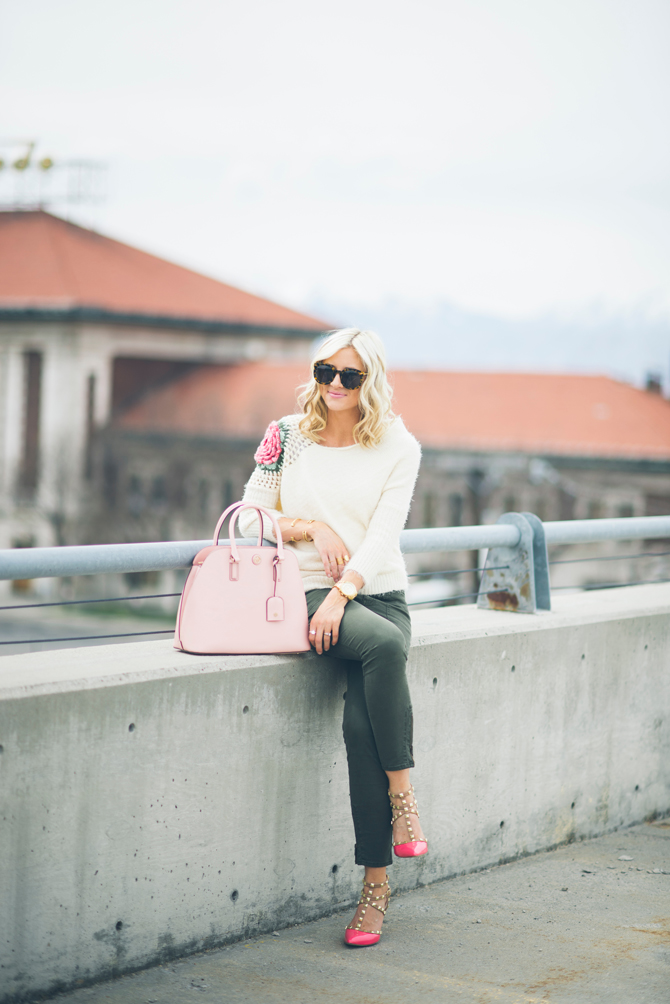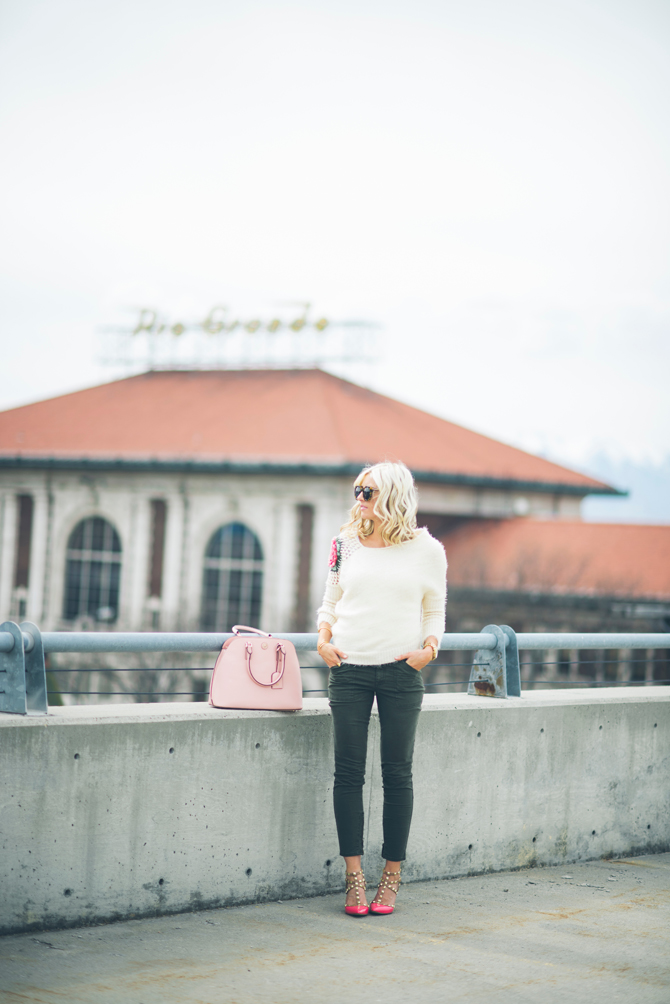 SHOP THE LOOK
sweater: sheinside c/o | pants: madewell {last seen here; identical pair here} | heels: bcbg | bag: tory burch | glasses: karen walker | watch: michael kors | bracelets: madewell | rings: madewell, jcrew, gucci | lips: 'st germain' lipglass by mac

First, need I say more about this sweater? Like everyone else, I love florals in the spring, but this sweater put a new spin on the typical all-over floral print. It comes in one size, but is stretchy and comfortable (imo), and I highly recommend it.
Second, I am feeling so happy today! I don't really know why except I've been on a roll with healthy eating and exercise (#BBG update coming soon) and I'm consistently waking up early and feeling more balanced than I ever have before. This morning, for example, I woke up two minutes before my alarm went off at 6 a.m. I still felt tired and was tempted to go back to sleep, but then something clicked and I got out of bed, put on my workout clothes and went straight to the gym. Typically after a low-carb day (I ate mostly protein and veggies yesterday) I have zero energy for an early workout, but today things are just going my way. To top it off, I reaffirmed my positive thoughts by listening to Jason Mraz's "Hello, You Beautiful Thing" on the drive in to work. The best part is, my current routine doesn't feel like all this extra effort. I really owe a lot to my Miracle Mornings for teaching me this positive perspective. I feel so full of life and just want to share this energy with everyone.
I hope your week is going great and even if it's not, I hope the weekend will be a good reset for you. Keep your head up! I am going to figure out this happiness thing and share every tip I can to help others enjoy what they have.
Have a wonderful Thursday!
Special thanks to Sheinside for sponsoring this post.
Photos by Ashlee Brooke.