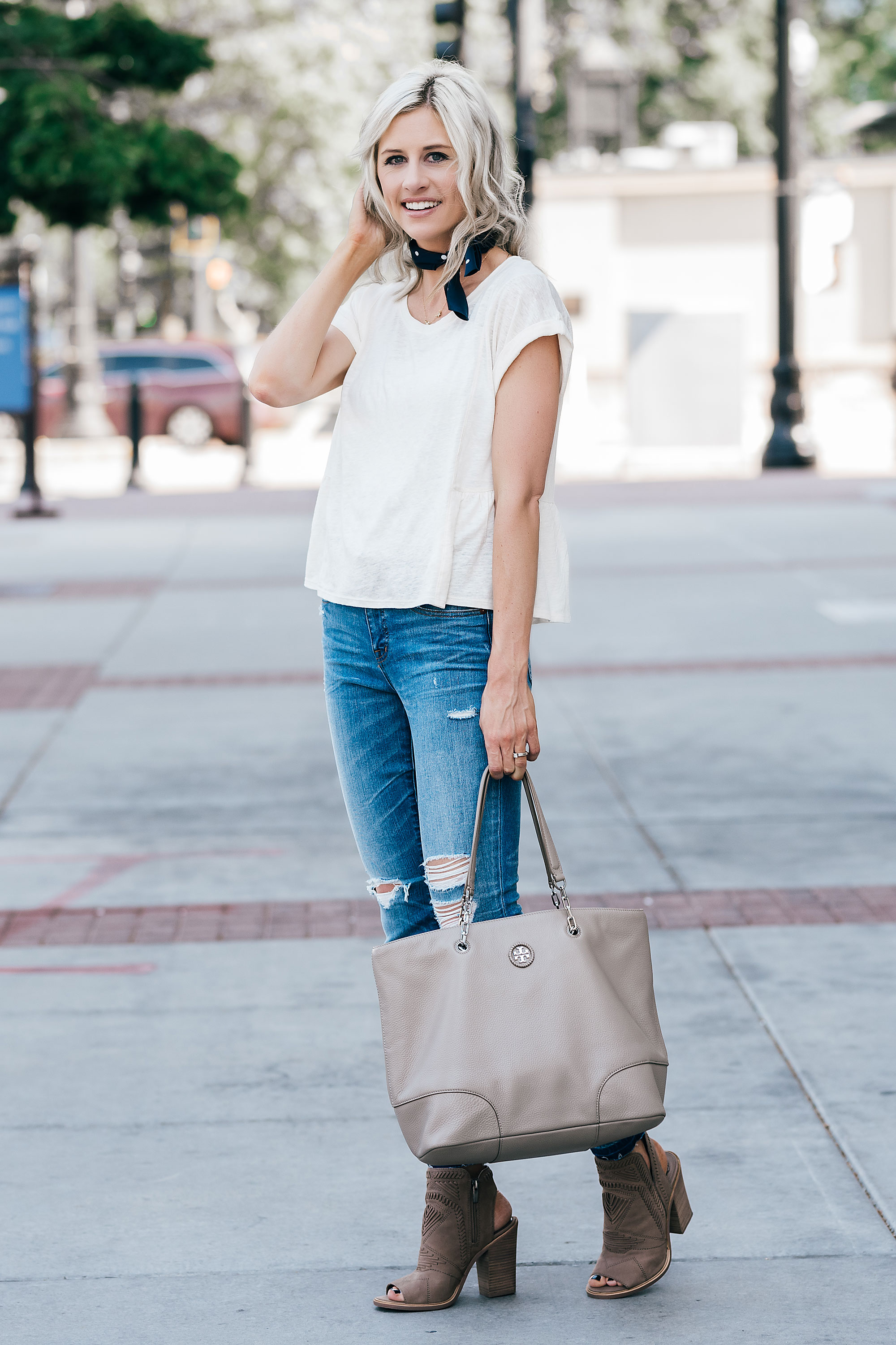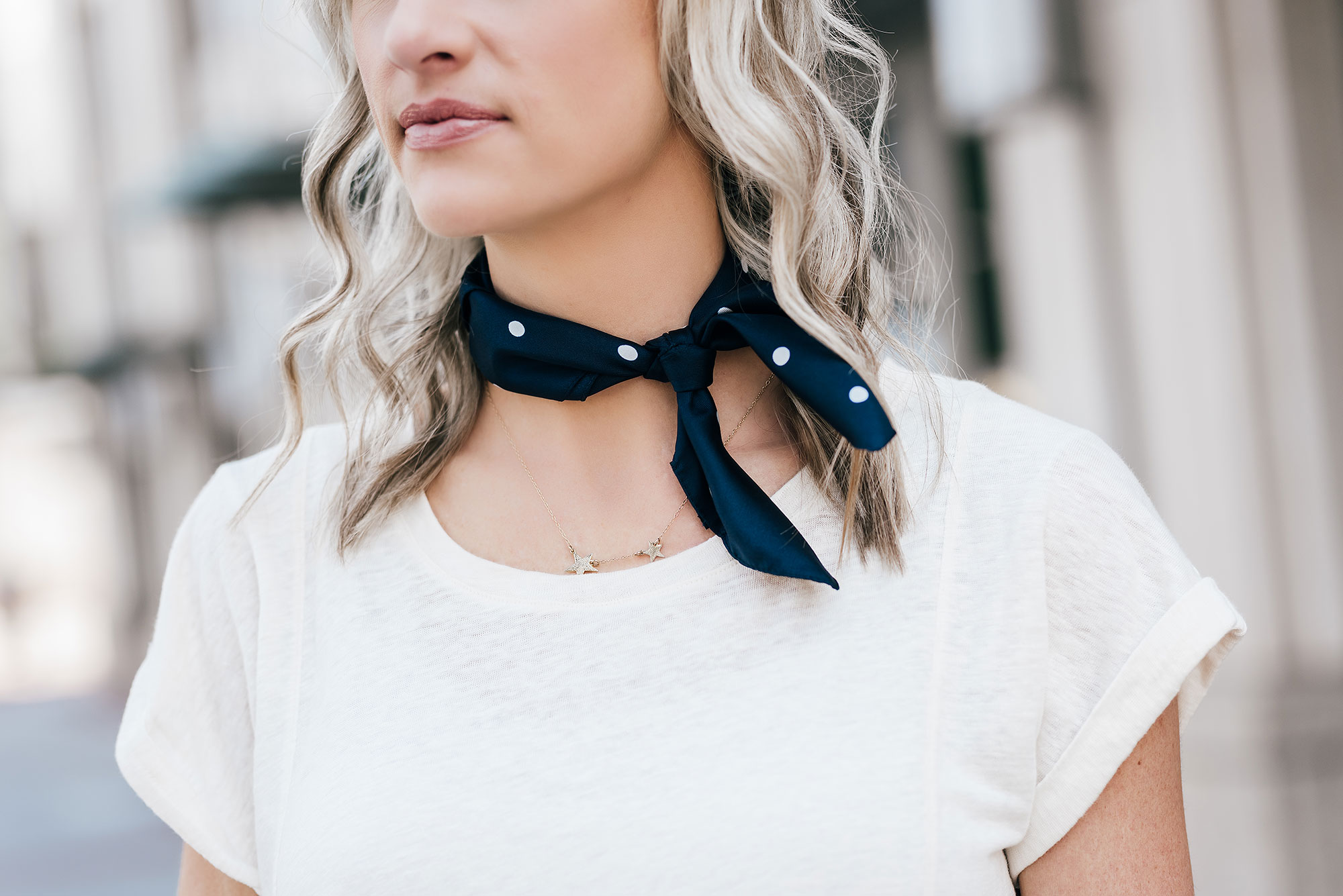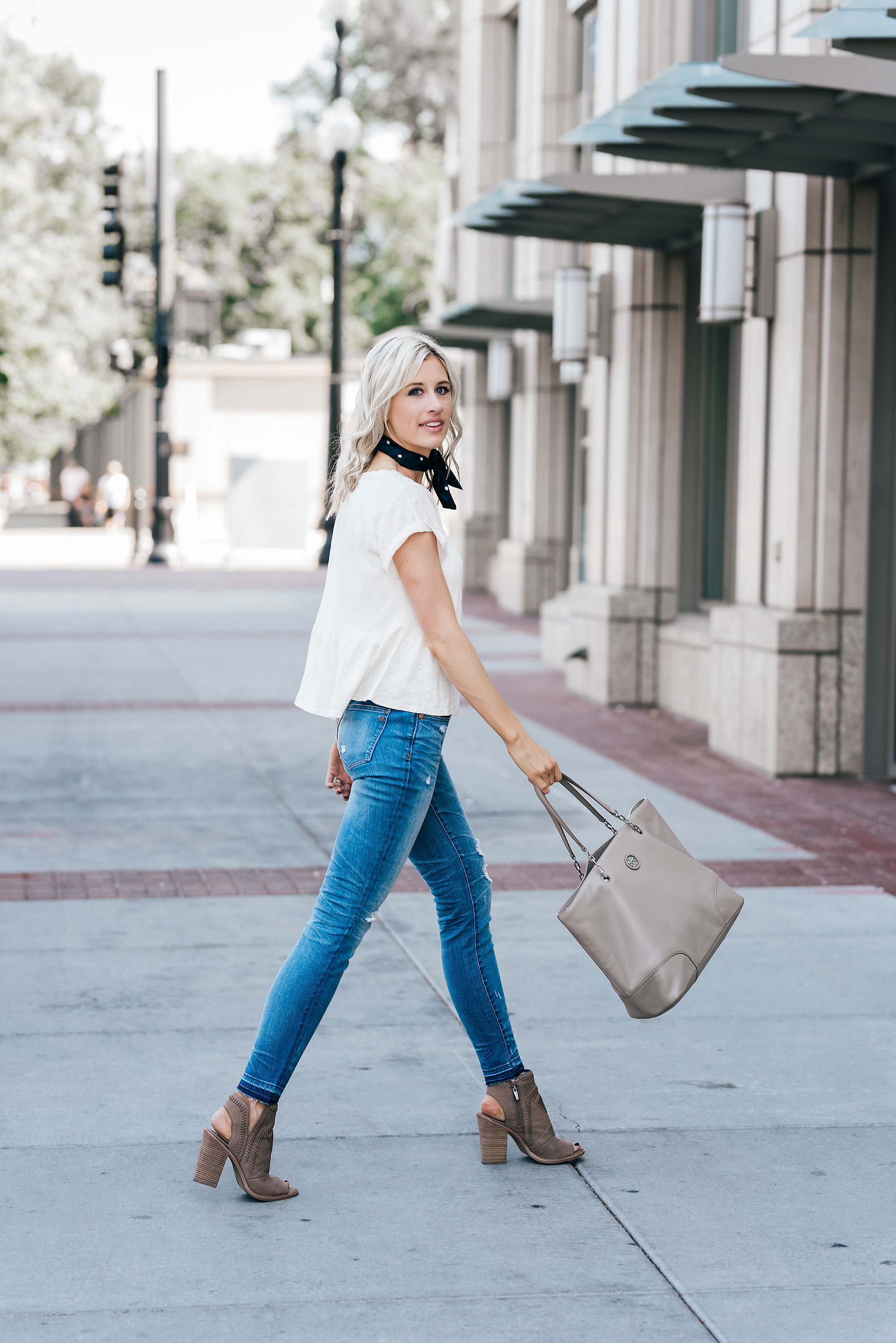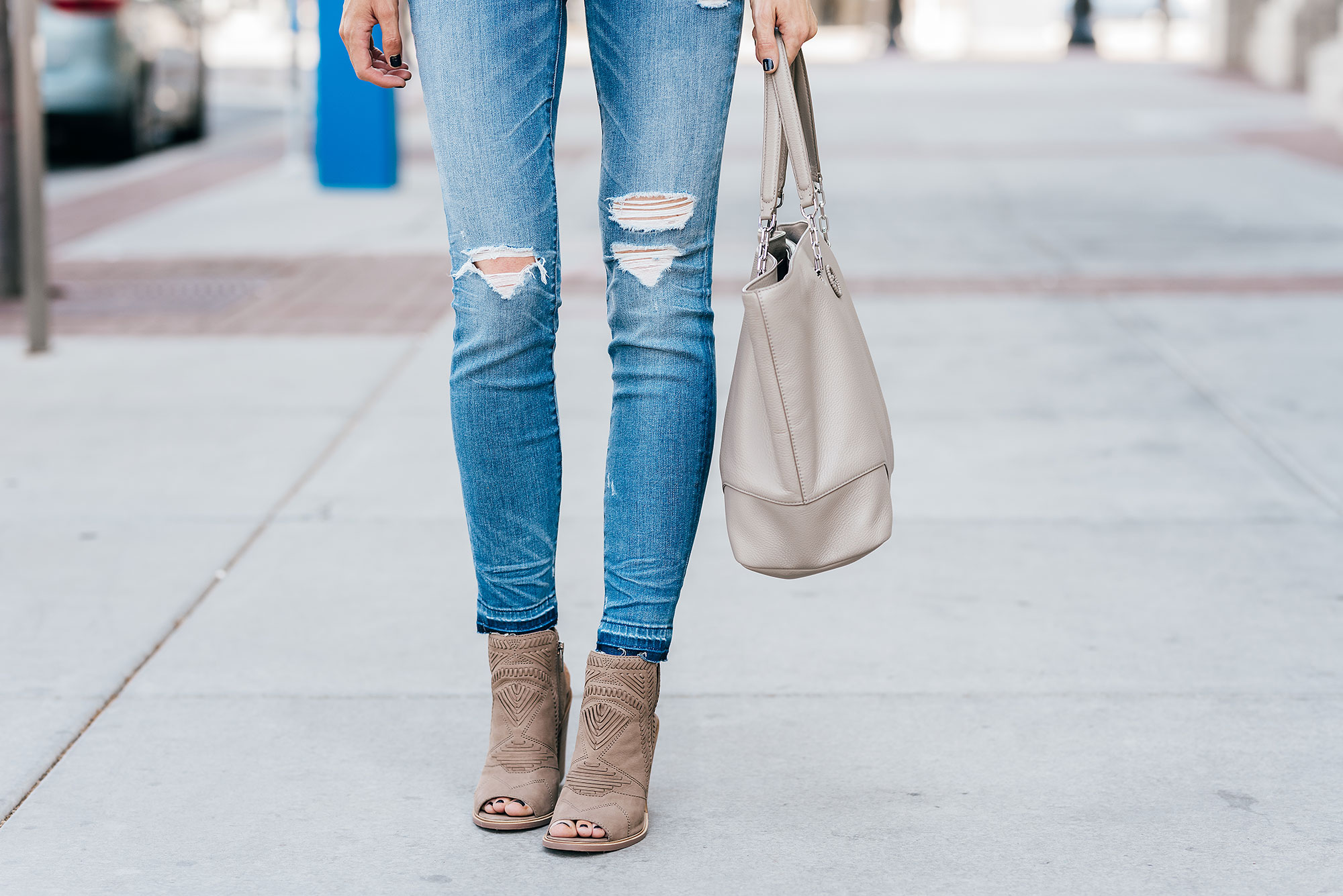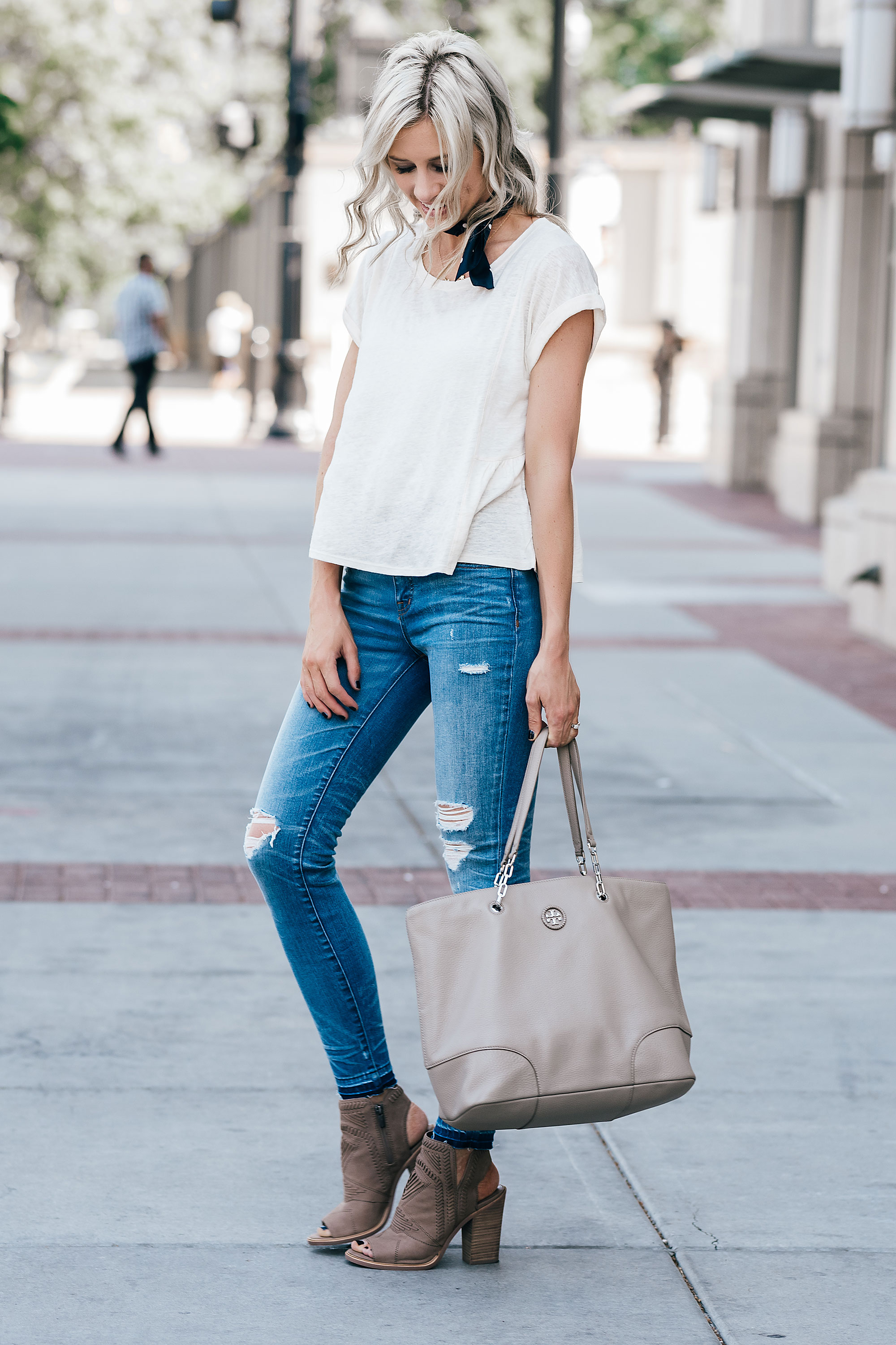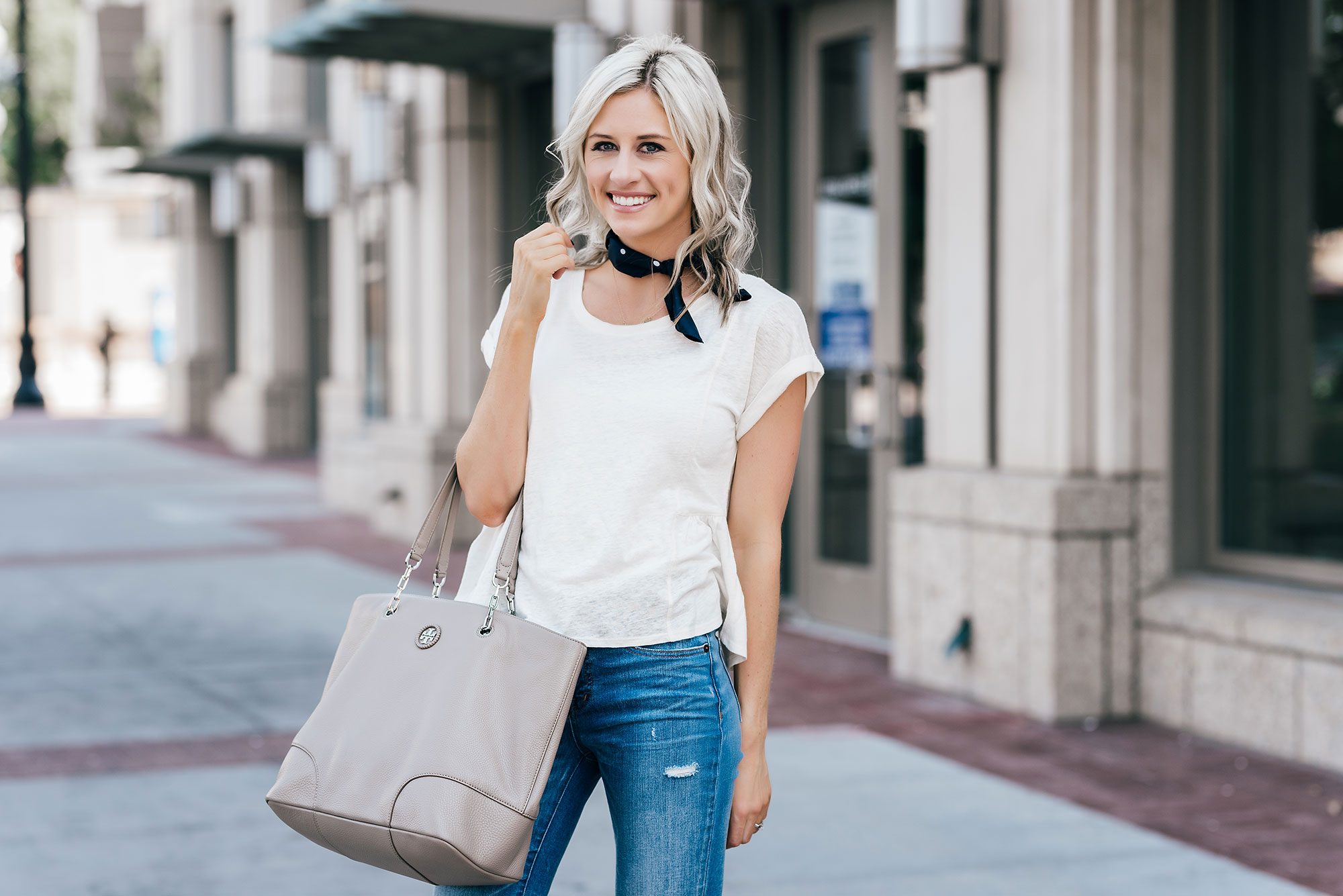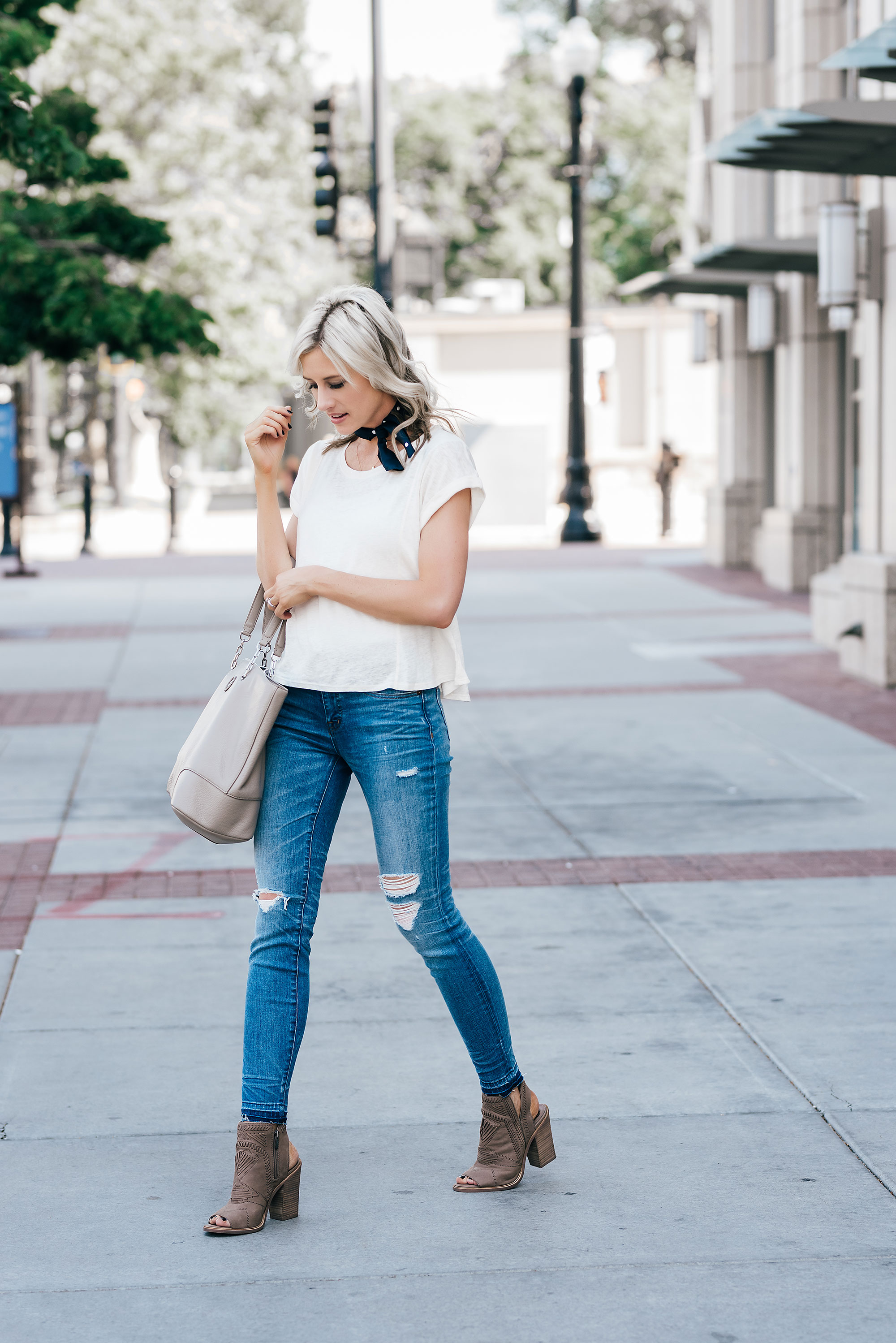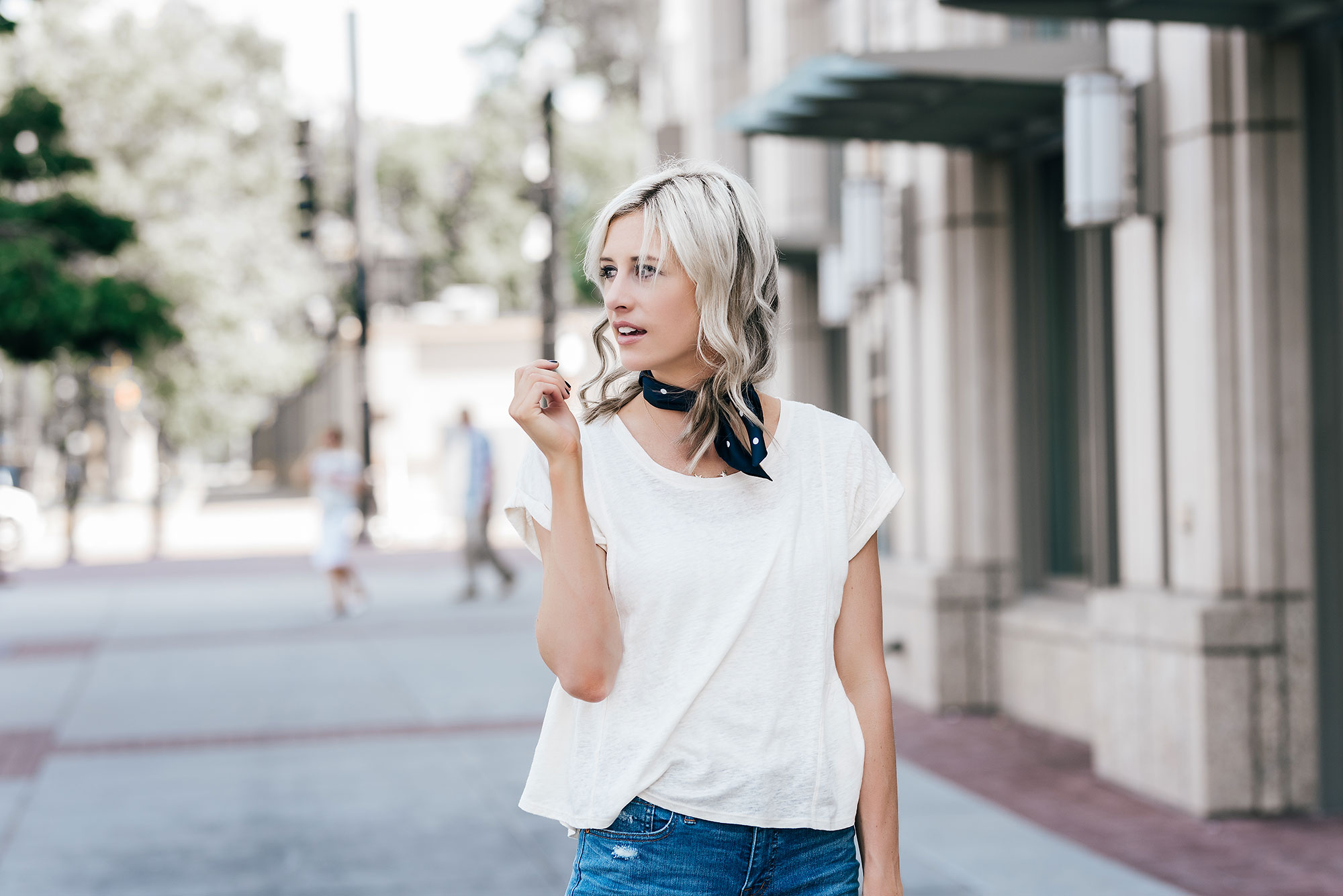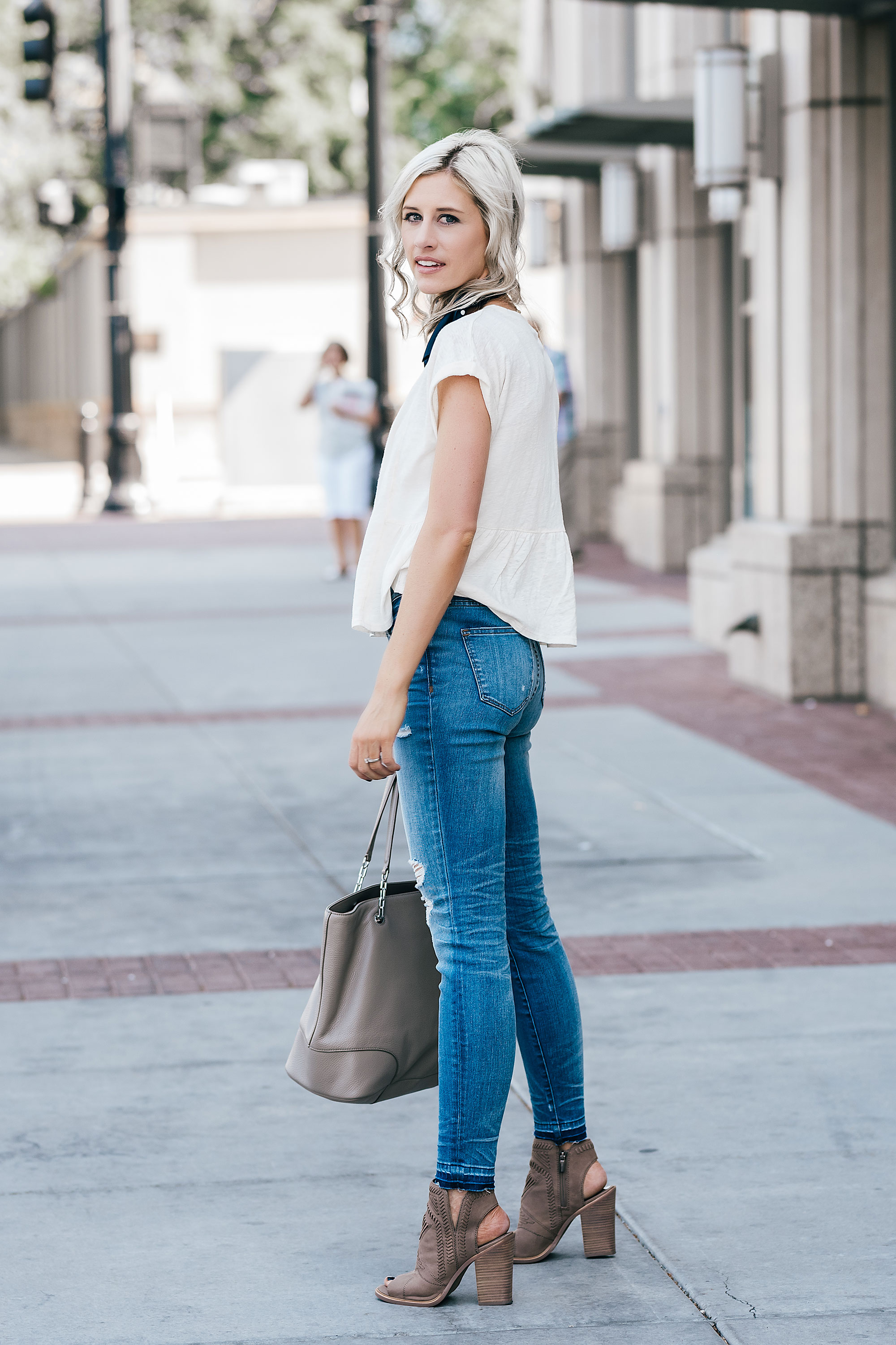 SHOP MY LOOK
jcrew silk polka dot scarf {on sale!} | madewell linen tee {part of the NSale and comes in 3 colors!} | madewell drop-hem skinny jeans {you guys, I'm obsessed!} | vince comuto booties {part of the NSale and a fall must-have!} | tory burch tote {part of the NSale and still avail in 2 colors!} | gorjana necklace | essie nail polish

I don't know about you, but I didn't jump on the neck scarf trend right away. I thought it was cute, but didn't think it was me enough so I never tried it, until now. I discovered the best way to make it work is to pair it with your favorite basics. Mine happen to be jeans (I am so in love with this pair that I bought two just in case something happens to one of them) and a white tee (confession: I wear this combo a little too much but it's just so me) and it's basic enough to make the scarf stand out without competing with the rest of my look. I also love tying my scarf on my handbag.
I know you know how I feel about this bag, but it's quite possibly my best (and smartest – it's in the Nordstrom Anniversary Sale) bag purchase ever (other than this one). And these block heel booties are getting better each time I wear them. I think they're so gorgeous for fall and I like to bring a subtle edgy vibe with dark polish on my toes. (Remember how I can't get enough of dark nail polish?)
There's only one week left to shop the NSale so be sure to check out my top picks and transitional fall outfit inspo wearing NSale pieces. And if any of the items from those posts are sold out, you can always bring it back to the basics with this transitional outfit (tee, jeans, booties = all you need).
Now let's go celebrate that it's already Friday again tomorrow! < insert high-five emojis >
Photos by Paige Nicholle.