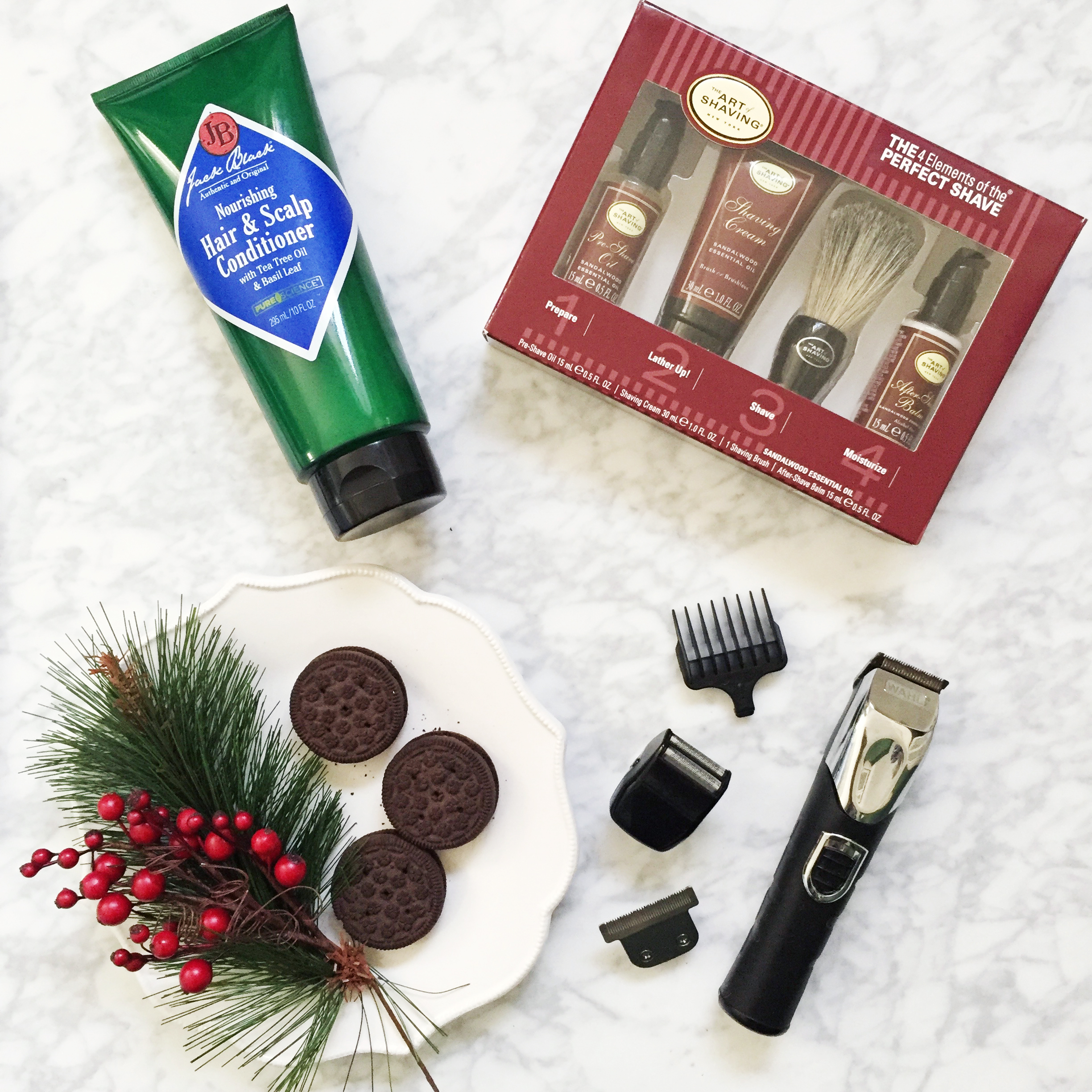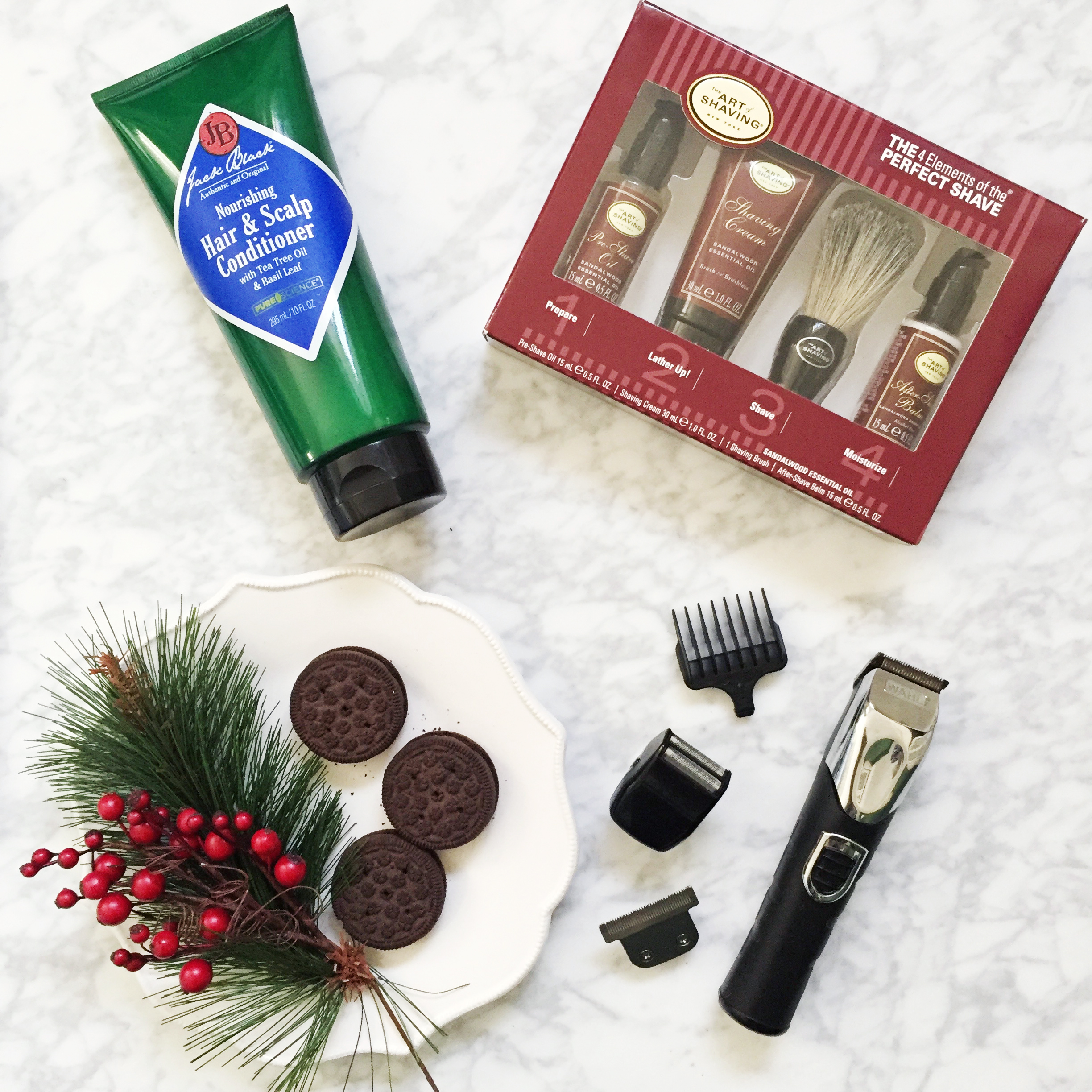 SHOP THE POST:
Jack Black Hair and Scalp Conditioner | The Art of Shaving Starter Kit in Sandalwood | WAHL Electric Hair Remover

Normally, I would never consider buying gifts for my husband from a "beauty store," but I have to admit, shopping by themes or personality (i.e., the well-groomed guy) makes shopping for guys much easier. So when I thought about how to share some guy-approved picks for a holiday gift guide, I knew I could tackle this one.
One thing Matt is always open to trying is haircare products. He's not high-maintenance or super trendy with his hairstyles (which I'm fine with!), but he does like to test out different brands to see what keeps his hair feeling light, clean and thick. I'm excited for him to try this Jack Black Hair and Scalp Conditioner (only $20 at Ulta). If your guy likes styling gel and face cleansers, you might also like this Jack Black Travel Essentials Kit (only $24).
Last year, Matt had been complaining about issues with ingrown hairs every time he shaved his beard. I bought him The Art of Shaving starter kit ($30) as a stocking stuffer and it was a hit! He uses it religiously now and loves how the brush helps lift the hairs before shaving to give him a smoother shave and has significantly reduced his ingrown hairs. The "Sandalwood" scent is the absolute best (seriously, makes me weak in the knees)! But, if you're unsure how your guy feels about fragrances, you might want to start with the non-scented kit.
One item I always struggle to purchase without Matt's consent is an electric razor. I never know how many blades he wants, if he likes the circular kind or the straight edge, and that's why I get his buy-in before I buy. We recently purchased this WAHL Lithium Ion Men's Grooming Electric Hair Remover (only $30 at Ulta!) and Matt loves it! Depending on how picky your guy is with his razors, if you surprise him with this one, you'll at least know it is guy-approved (by a guy who shaves often). Matt uses it frequently to clean up the edges of his beard during the week since he only shaves the full thing every 1-2 weeks. This razor definitely keeps him looking clean-cut, beard and all.
Those are my top three picks for a well-groomed guy this holiday. Some others I highly recommend…

Find more products for your well-groomed guy at Ulta Beauty, and be sure to check out #StyleHunters4Ulta and #UltaTrendAlert on Instagram for more gift ideas!
Special thanks to Ulta Beauty for sponsoring this post.