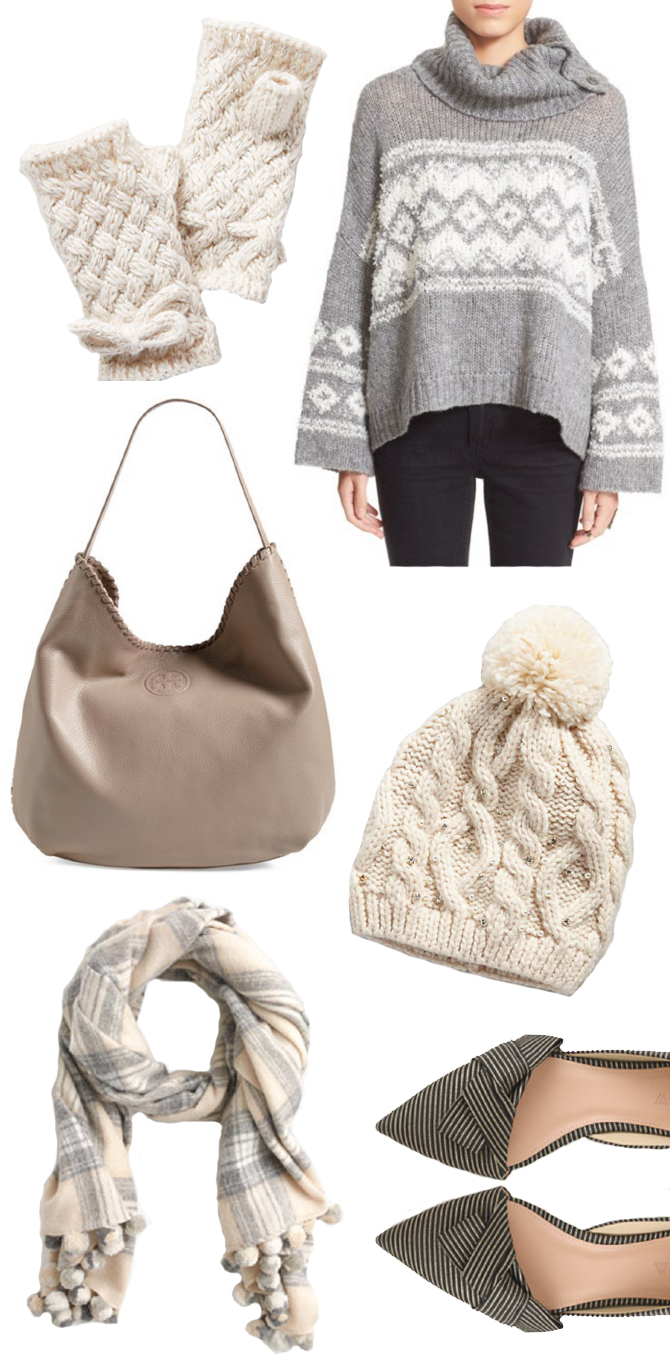 Gloves // Fair Isle Sweater // Hobo Bag // Hat // Scarf // Shoes
SHOP MORE FAVORITES BELOW…
Anthropologie // 25% off sitewide // CODE: shoptoit // DATE: Black Friday only

ASOS (US) *MATERNITY* // 30% off // CODE: blessed // DATE: Through 11.30.15

J. Crew // 30% off your purchase (including stuff that's never on sale) // CODE: holiday // DATE: Through 11.30.15

NORDSTROM // 25% off select items // DATE: Through 11.30.15

I'm not doing quite as much shopping for myself this year since normal clothes aren't fitting that great and I have this little one to plan for, but above are the sales I think are worth browsing this weekend. I'm loving cozy, soft outwear (scarves!) and Black Friday is always a good time of year to score a great deal on a new handbag… especially if it's Tory Burch!
For my fellow mommies-to-be, I just purchased several of the maternity items from ASOS since I still have a few more months to go and I've finally outgrown my regular jeans and leggings.
Hope you all had a memorable Thanksgiving and enjoy the sales this weekend!
xox