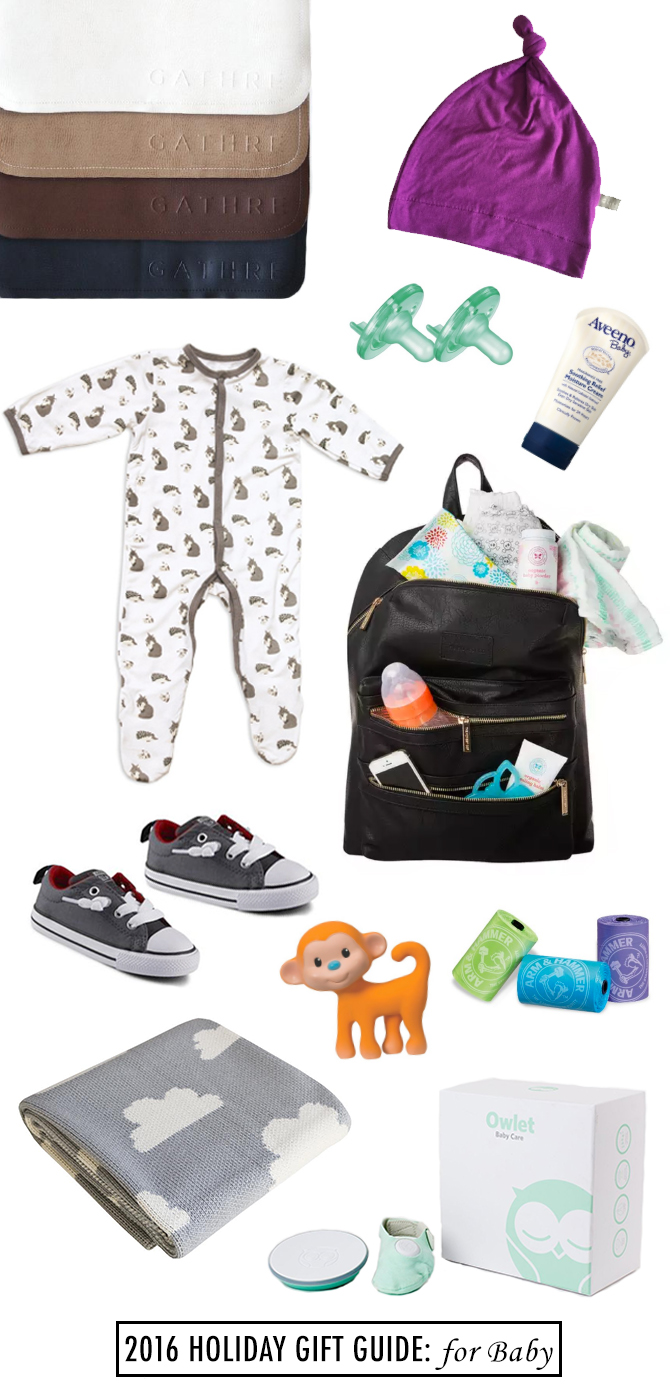 gathre leather mats // kytebaby hat // avent newborn pacifier // kyte baby footie // aveeno baby lotion // honest city backpack // converse via rackroom shoes // coco monkey teether // munchkin portable diaper bags // humble weave baby blanket // owlet monitor
. . .
Guysss! The holidays are fast approaching and I'm so excited this year, more than any previous year, because we have little Benjamin to experience it with. Sure, he's too young to know what's going on, but I'm just so grateful he's here.
The past eight months I've been learning the ropes of motherhood and making notes of my favorite FAVORITE baby products. And a holiday gift guide seemed like the perfect time to share them with you. Whether you're a new mom or know someone who is (or is about to be), these are the products for newborns and infants (up to eight months old, natch) that I cannot live without!
Whew! That's my roundup of baby must-haves. I hope you have a chance to try these yourself or gift one of them to someone you love. If you have any questions on any of them, drop me a line in the comments.
The list doesn't stop there! Here are a few more of my baby favorites that would make great gifts…

Special thanks to Humble Weave and Rack Room Shoes for partnering on this post. Select product samples provided by Humble Weave and Rack Room Shoes. All opinions are my own.