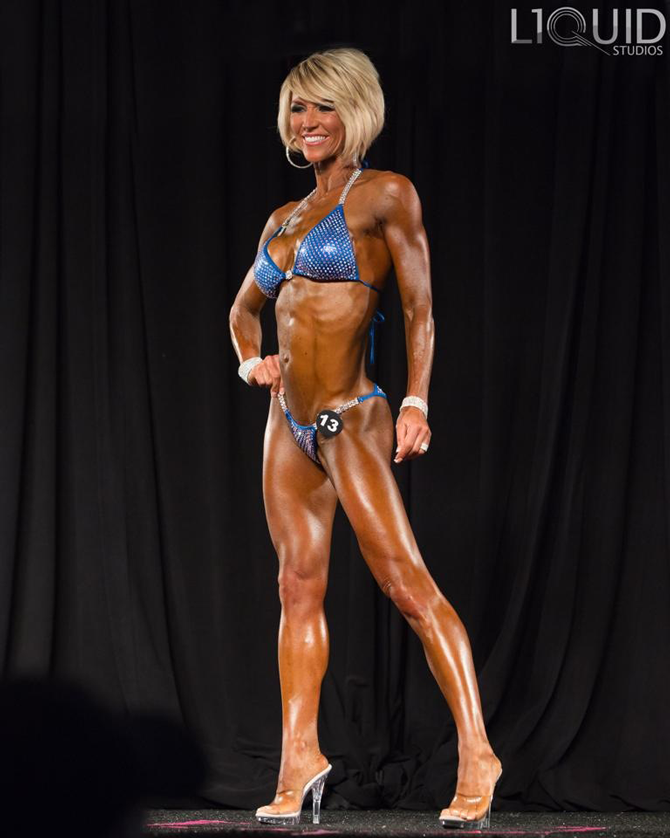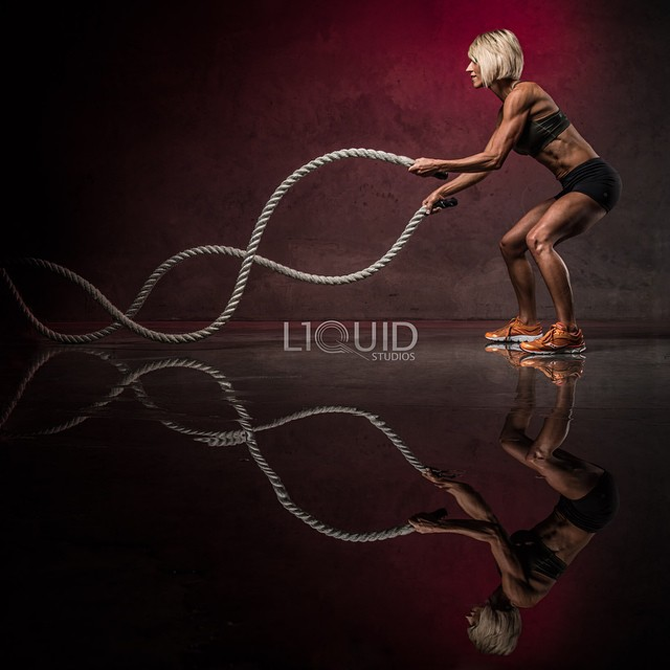 Bahh! Every time I see my amazing friend, Trish Allen, I get so excited to work out. Beyond her obviously inspiring physique, Trish has the most uplifting, fun personality of anyone I know. All she has to do is say hi with a big hug and I suddenly believe I can achieve any fitness goal I set for myself (probably one of the reasons she runs such a successful
training center
in Lehi, UT).
I am so happy Trish was willing to guest post for me today while I'm in Maui and I hope you feel just as inspired after you read her tips and recipes below. Some of you may remember the last time Trish visited LittleMissFearless.com (
read our Q/A here
). I can't wait to share more of Trish's tips and tricks on health and fitness in upcoming Fitness Friday posts.
Enjoy!
———-
Confession #1: I am a morning person. My own personal solitude takes place in the early hours of the morning, before the sun has risen, and while my house is still quiet. In these still hours I plan, create, meditate, and conquer my own private victories that set the tone for the rest of the day.
Confession #2: Breakfast is the real high-light of my morning. It nourishes my body, satisfies my cravings, and gives me energy for challenges that lie ahead…that and because breakfast just tastes so dang good! If it was up to me, I would have breakfast for every meal.
As a nutritionist and health coach, I have the opportunity to experiment with and create new recipes on a regular basis. Some are good, others are great, and a few go back to the drawing board for further review. Below you'll find three of my favorite, go-to recipes that have made it off the drawing board and help me start the morning right. Enjoy them, experiment with them, and make them your own. And, if you'd like to see more recipes, visit my website at spoonsandbells.com.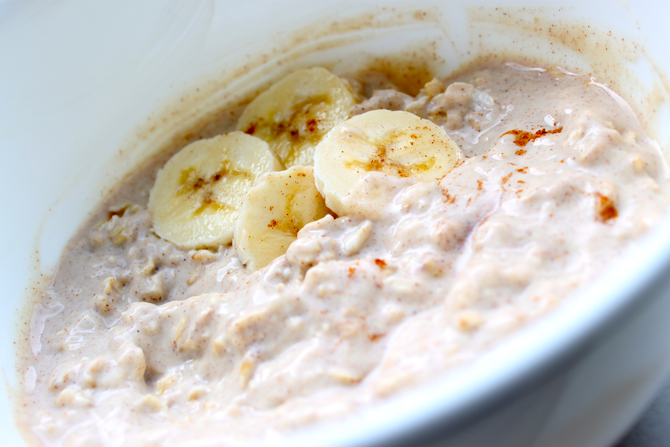 OVERNIGHT OATS
1/3 cup dry rolled oats
1 scoop vanilla protein powder (approximately 24-28 grams of protein)
1/4 cup plain Greek yogurt
1/3-1/2 cup unsweetened vanilla almond milk
cinnamon and stevia (optional)
1/2 cup fruit of choice
Combine oats, protein powder, yogurt, milk, cinnamon and stevia in a bowl. Mix well, over the bowl, and store in fridge overnight. The next morning, add a 1/2 cup (or 1/2 piece of fruit) to the oats. Eat cold.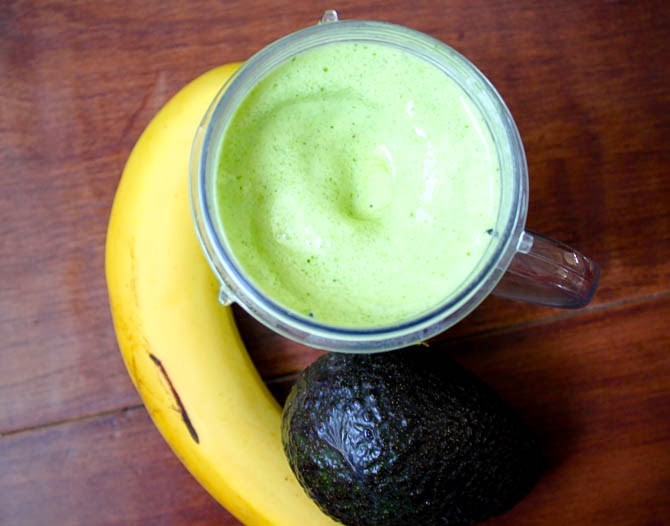 BANANA AVOCADO SHAKE
1 scoop vanilla protein powder (approximately 24-28 grams of protein)
1/2 banana (sliced and frozen)
1 oz avocado
1/3 cup dry rolled oats
handful of spinach or kale
ice, water
stevia (optional)
Combine all ingredients in a blender and blend well. The avocado might seem like a random addition, but it makes this shake so creamy!
FETA WRAP
1 whole-grain tortilla (brown rice, wheat, etc)
1 whole egg
3 egg whites
1 slice nitrate-free turkey bacon
2 TB feta cheese
handful of spinach
Cook bacon and crumble into small pieces. Sauté spinach in a frying pan until wilted. Cook eggs in a frying pan, adding spinach, crumbled bacon, and feta cheese while cooking. Spoon eggs into the center of tortilla and roll-up. Add a side of seasonal fruit.
Be sure to check out spoonsandbells.com, and get more fitness inspiration by following Trish on Instagram!