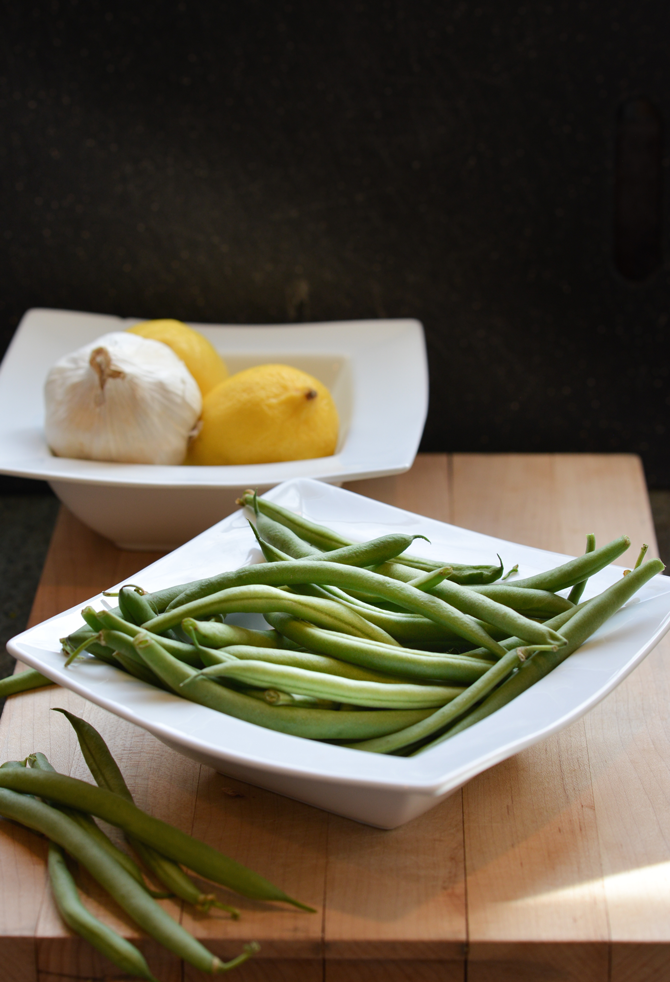 Hello Little Miss Fearless readers! I'm Kristen from
Culinary Mamas
and it's an honor to be posting on Amanda's blog. Amanda asked me to share a healthy Thanksgiving side for her Fit Food post and I knew immediately that I wanted to share this Garden Green Beans with Lemon Garlic Sauce recipe. These green beans make green bean detractors into green bean devotees. Just ask my husband who has sworn his entire life that he hates green beans, but was licking his plate clean when eating these beans. If you are looking for more Thanksgiving side recipes, I think that I have the best green beans,
sweet potatoes
and
cranberry sauce
recipes because all are made with simple, fresh ingredients.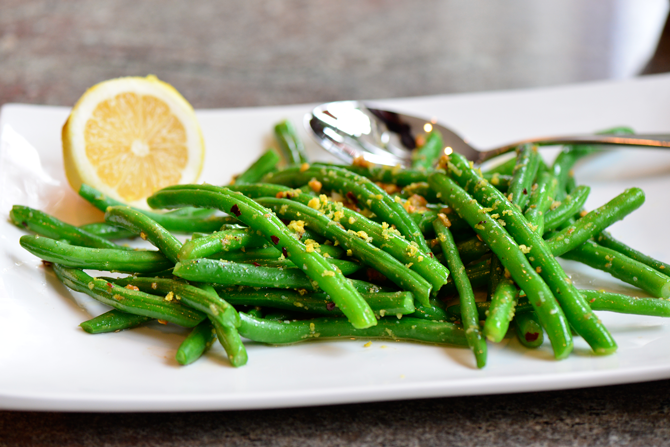 2 pounds green beans, ends trimmed
1 tablespoon extra-virgin olive oil
3 tablespoons butter
2 large garlic cloves, minced
1 teaspoon red pepper flakes
1 lemon, zest and juice
Salt and freshly ground black pepper
The first step is blanching the green beans. Start a pot of water to boil. While it is heating up, get a medium sized bowl with a few handfuls of ice and fill it halfway up with water. Once the water is boiling, add the green beans and cook until the beans are dark green in color, about two minutes. When the beans are dark green, pour off the boiling water and place the green beans in the ice water bath. Once the beans are cool to the touch, dump out the water, dry off the beans and set aside.
Heat a large heavy skillet over medium-low heat. Add your olive oil and butter and stir until the butter is melted. Add the garlic and stir until the garlic is just beginning to brown, it should take about one minute. Add the red pepper flakes and stir for another thirty seconds. Add the green beans and continue to cook until the beans are heated through and coated with the butter, another few minutes. Plate the beans and toss with the lemon juice. Salt and pepper to taste.