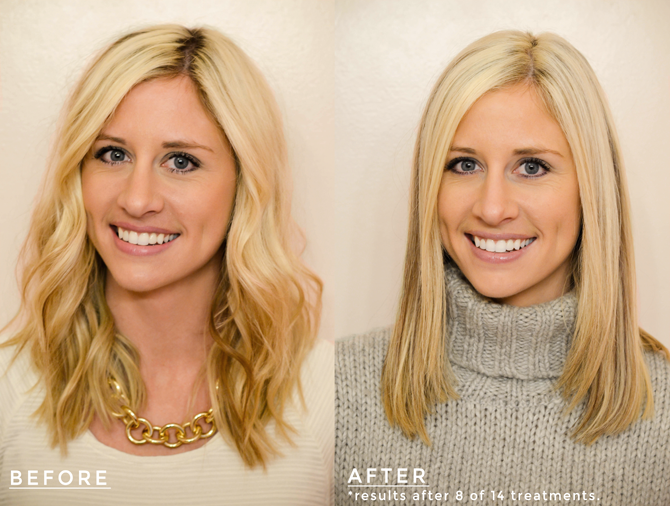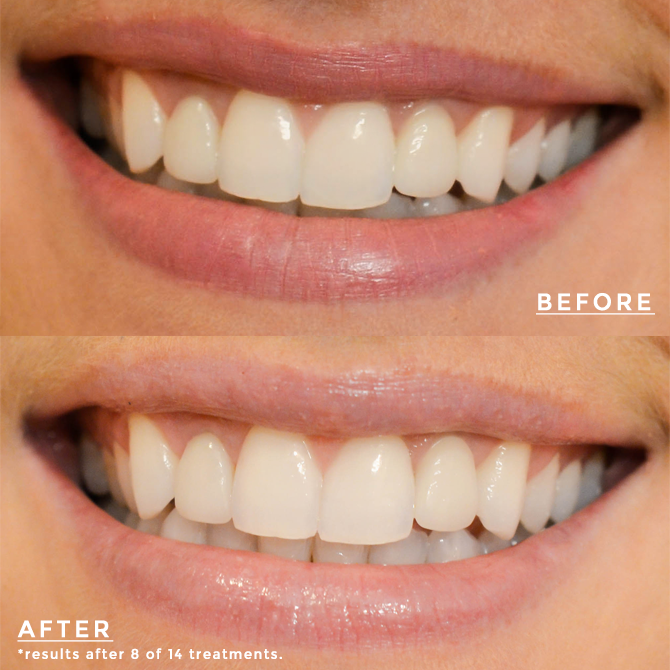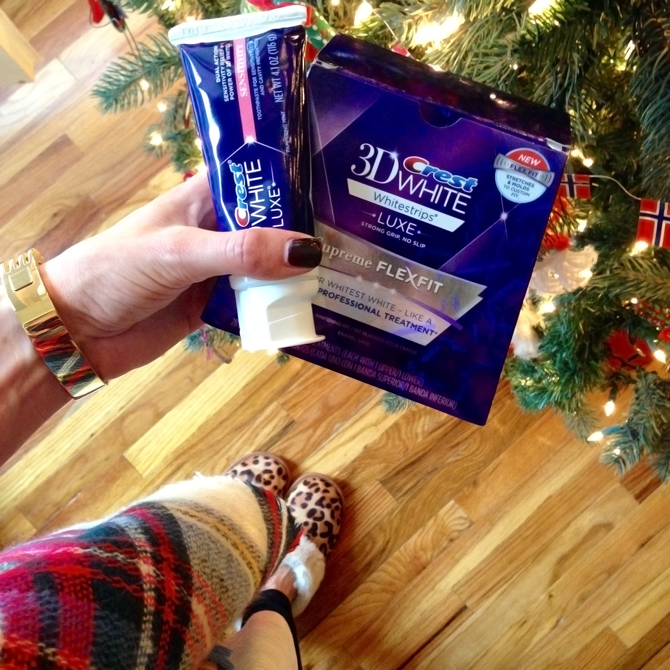 I'm sure many of you have tried teeth whitening before. I have tried a few different whitening treatments over the years from strips, to custom trays to some brush-on type kit thing I used in high school that involved keeping my mouth open until the liquid dried (no thank you).
I've spent the last few weeks using Crest 3D White Supreme Flexfit Whitestrips and have had a great experience. I thought I would finish the 14-treatment kit (wearing for one hour per day) before the new year, but it's actually taken a bit longer because I spaced out the treatments (not wearing them daily). I experienced some sensitivity, as I have with all professional whitening treatments I've tried. And while I found the Crest 3D White Luxe Sensitivity toothpaste to be an essential addition to my treatments, I felt that spacing the treatments out by a day or two is what helped the most.
I've always tried to avoid ever letting my teeth get yellow, but sometimes it's been just the top of my teeth (nearest my gums) that lose their luminance first and are a bit harder to reach with whitening strips. I paid very close attention to those areas while using the Crest 3D White Supreme Flexfit Whitestrips and after about five treatments those areas didn't look anything but white. Just like seeing results on the scale when you're trying to lose weight, whitening is easier to commit to when you start seeing results. Then you never want to miss a treatment! I thought it would take me the full 14 treatments with Crest, but I was pleasantly surprised to see results so soon. I still have six treatments left before I'm done, but I wanted to share my results with you in case any of you have been hesitant to try whitening treatments or feel like you don't have enough time before your upcoming event or occasion.
I found it easiest to whiten when:
I first wake up in the morning and I'm getting ready for work;
Driving home from work (my commute is 30-40 min.);
After dinner when I'm trying to avoid mindless snacking (gotta keep those fitness resolutions going);
While showering/getting ready for bed; and
On the weekends when I'm straightening up the bedroom or cleaning around the house.
If you're considering starting a whitening regimen and concerned about sensitivity, just know that it's a common, temporary side effect of peroxide-based whitening treatments and does not cause any permanent damage to your teeth. I know from experience that even the whitening treatments you get from your dentist can cause sensitivity. It really just varies from person to person.
For those looking to start a teeth whitening regimen to enhance the
new you
this new year, Crest is offering Little Miss Fearless readers
$5 off your online purchase
of Crest 3D White Supreme Flexfit Whitestrips! Yay! The world needs more smiling faces. 😉
I hope you enjoyed this review! Please let me know in the comments if you have any questions.

Special thanks to Crest for sponsoring on this post.