Special thanks to KiwiCo for partnering on this post.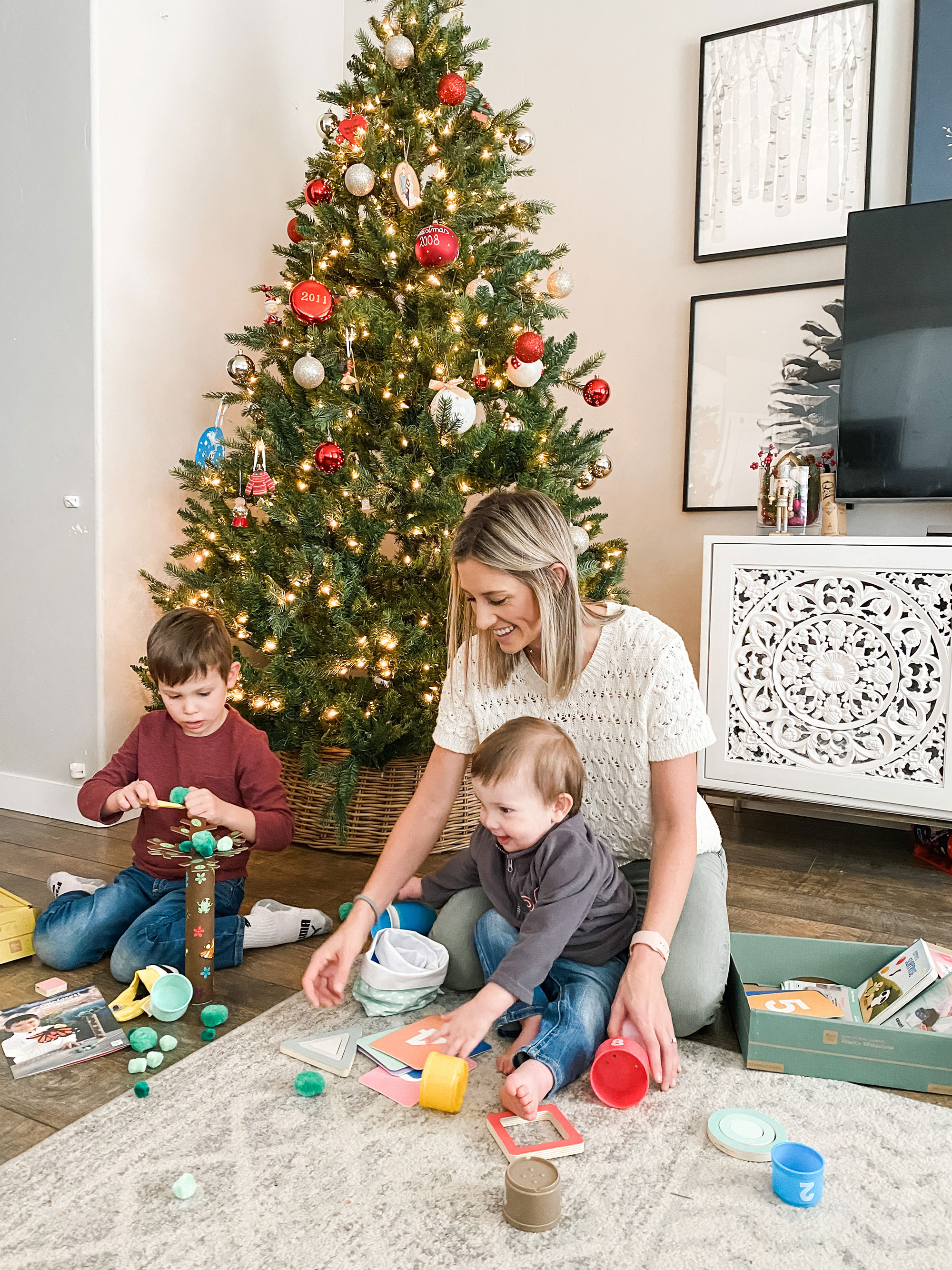 Gifting More Intentionally
Each year since becoming a mom I've been searching for ways to simplify what and how many Christmas gifts we give to our two growing boys.
Benji is now old enough to make his own wishlist and it is getting longer every day. ?
So this year we've decided to stick to 5 simple categories as we buy gifts.
This approach has relieved the stress of budgeting for all the wants AND needs, while also protecting us from overbuying—which I believe is an important boundary to set now so we can manage expectations as our kids grow and encourage gratitude for all that they receive.
5 Simple Categories of Gifting
Stocking Stuffers – $5 or less
Matt and I experienced very different stocking stuffers growing up. My mom went all out, filling my stocking to the brim with our traditional chocolate orange, other candies, jewelry, lotions and little gags. Matt's were underwhelming in comparison, but perhaps a little more budget-friendly and intentional.
We're still figuring out how to do stockings for our kids and each other. But for this year at least, we'll do small gifts under $5, like Hotwheel cars, cutie oranges, art supplies and candies.
Benefits of the 5 Categories
The thing I like most about approaching our gifts this way is that if our budget changes for better or worse down the road, we can scale within these 5 categories, perhaps with fewer gifts in each category some years.
It just feels more loving to focus on gifts that have purpose beyond just giving our kids everything they "want" (because we all know those wants can change by the minute).
Also, any additional items on our need/want wishlists that don't make it into our 5 categories get sent to Grandma, Great Grandma or Aunts/Uncles who are looking for gift ideas anyway.
This is our first year trying this so I hope to let you know how it goes!
How do you approach Christmas gifting for your kids?