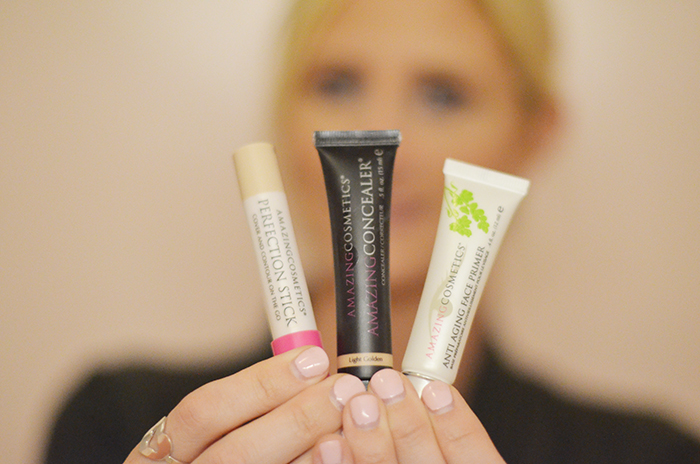 Products via Ulta Beauty c/o: AmazingCosmetics Anti Aging Face Primer | AmazingCosmetics Amazing Concealer | AmazingCosmetics Perfection Stick

I first started wearing makeup when I was in the 8th grade. Despite having two older sisters to ask for advice, I decided to figure it out myself (I guess I was afraid they'd tell me I was too young to be wearing makeup). My main goal at the time was evening out my complexion. I've always had freckles and I wanted nothing more than to cover them up. I remember starting with my sister's concealer… and wearing it as a foundation. It wasn't until a friend pointed out that my makeup was caking around my eyebrows that I realized I probably should find some "real" foundation.
Looking back, the issue wasn't so much that I was using concealer as a foundation, it was just the type of concealer I was using and the way I was applying it.
Today, my favorite concealer for spot treatments is bareMinerals "Well Rested" Concealer. But, after receiving samples of the AmazingCosmetics concealer and testing it out for all-over coverage, I may have a new contender for my makeup regimen.
Here's how I applied it…
STEP 1: Apply the AmazingCosmetics Anti Aging Face Primer all over (or wherever you intend to apply the concealer). I started with my under-eyes and worked my way out from there. If you're like one of my sisters and hate when makeup accumulates in your pores by the end of the day, you should definitely be using a primer. It helps ensure your makeup goes on and stays on evenly throughout the day.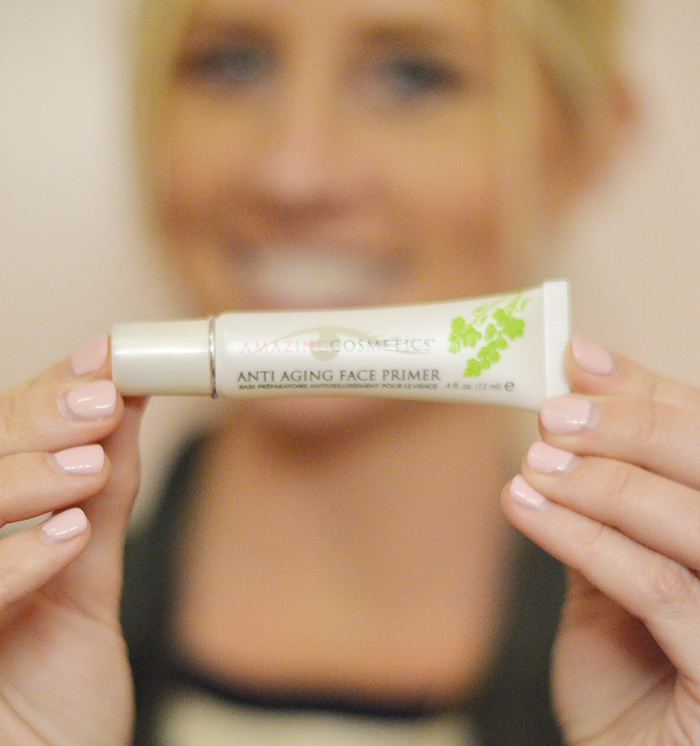 STEP 2: Apply small dabs of the AmazingCosmetics Amazing Concealer and gently blend in with your finger or a makeup sponge. Be careful around your hairline and eyebrows to avoid my 8th-grade "caked brows" look. This concealer is very concentrated so a very small amount goes a long way and the coverage is incredible–not oily like the concealer I used at 14 years old.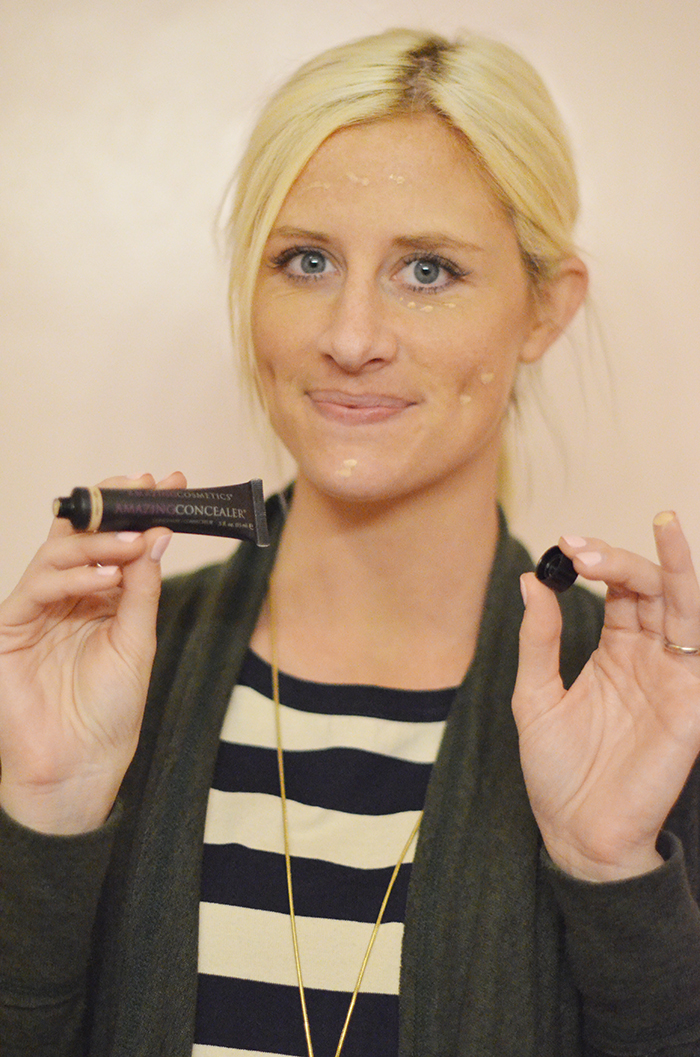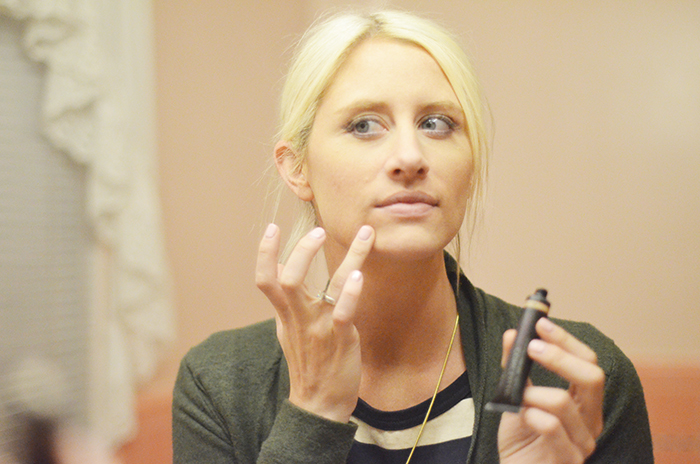 STEP 3: Apply your regular foundation as needed. I've been using my old tried-and-true bareMinerals Original Foundation because I can easily adjust how much coverage I want and it blends nicely with liquid concealers.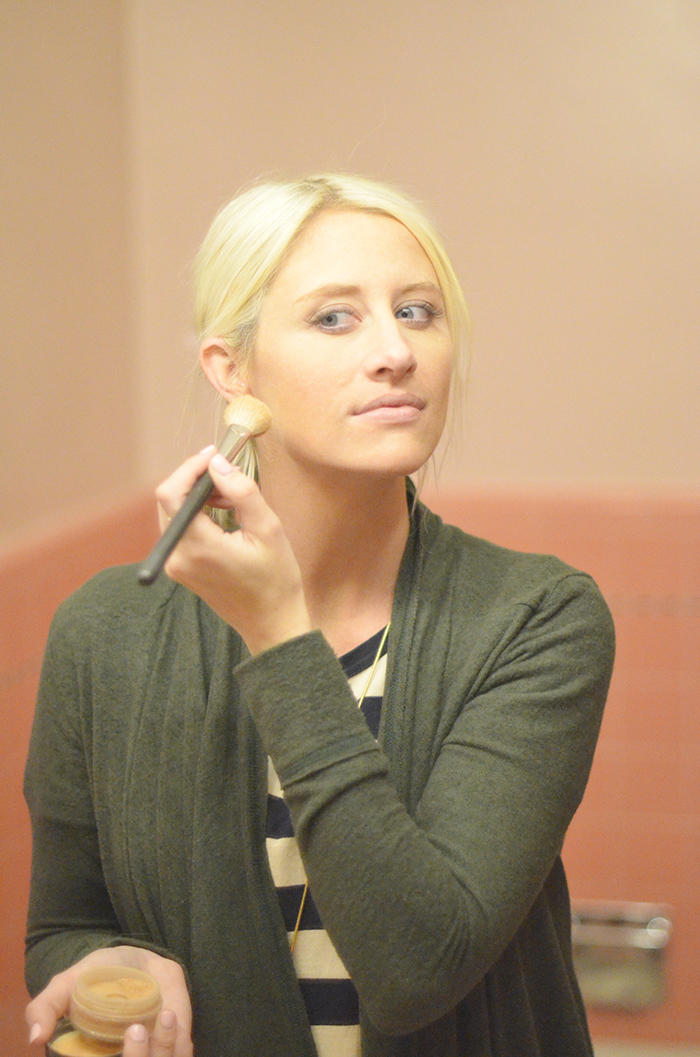 STEP 4: Use the AmazingCosmetics Amazing Perfection Stick to brighten under-eyes and/or freshen up your coverage throughout the day. I'm not sure how much I'll actually use this, but the convenience and easy application make me want to give it a fair shot.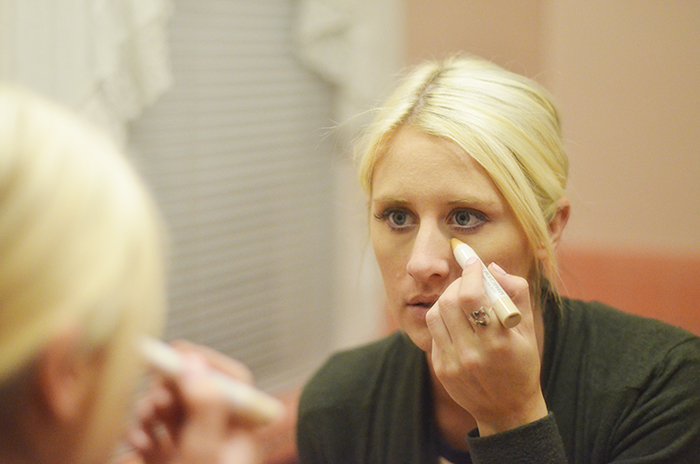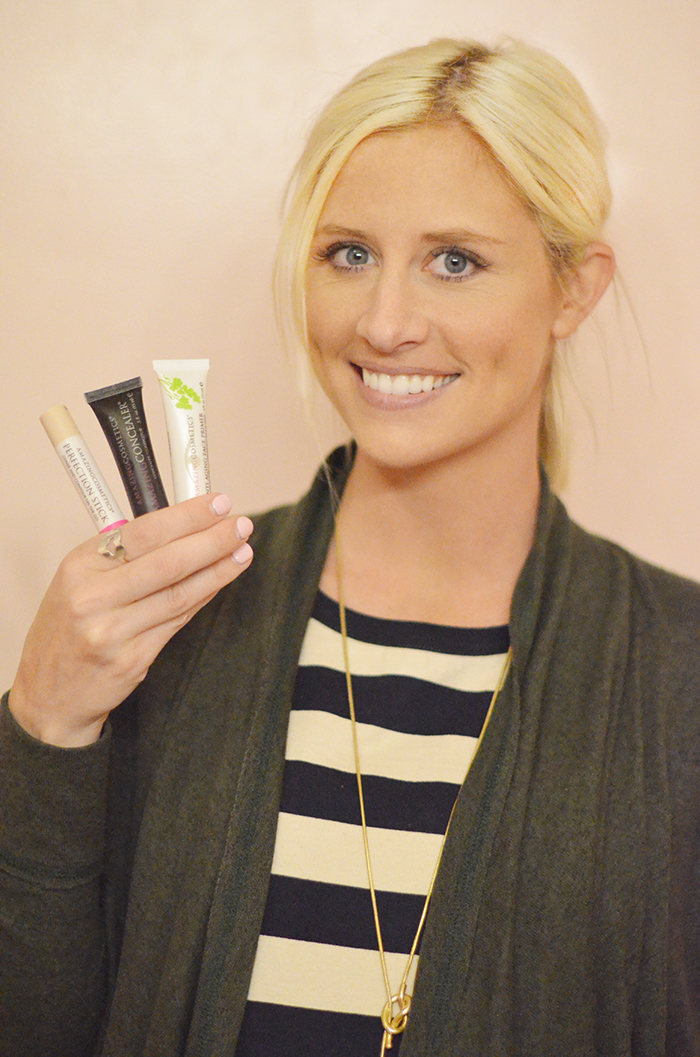 That's it! Whether you're looking to even out your skin tone, have freckles (like me) that you'd like to be more subtle, or have various blemishes you want to forget about, wearing a concealer as part of your foundation (rather than just a spot treatment) is totally acceptable. Remember, the key is to use a small amount and be careful when blending near your brows and hairline.
What do you think about using concealer as a foundation?
Special thanks to Ulta Beauty for sponsoring this post.