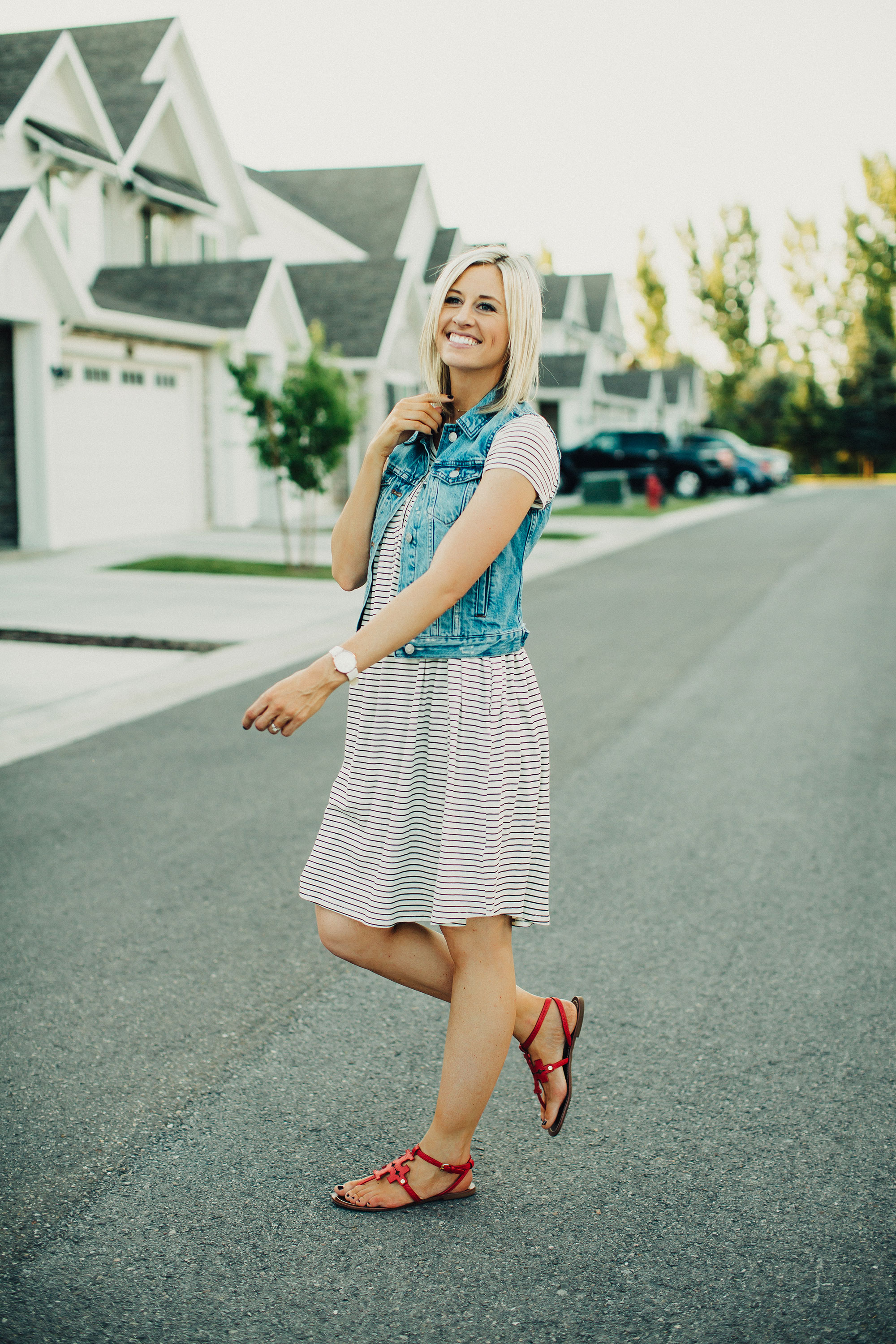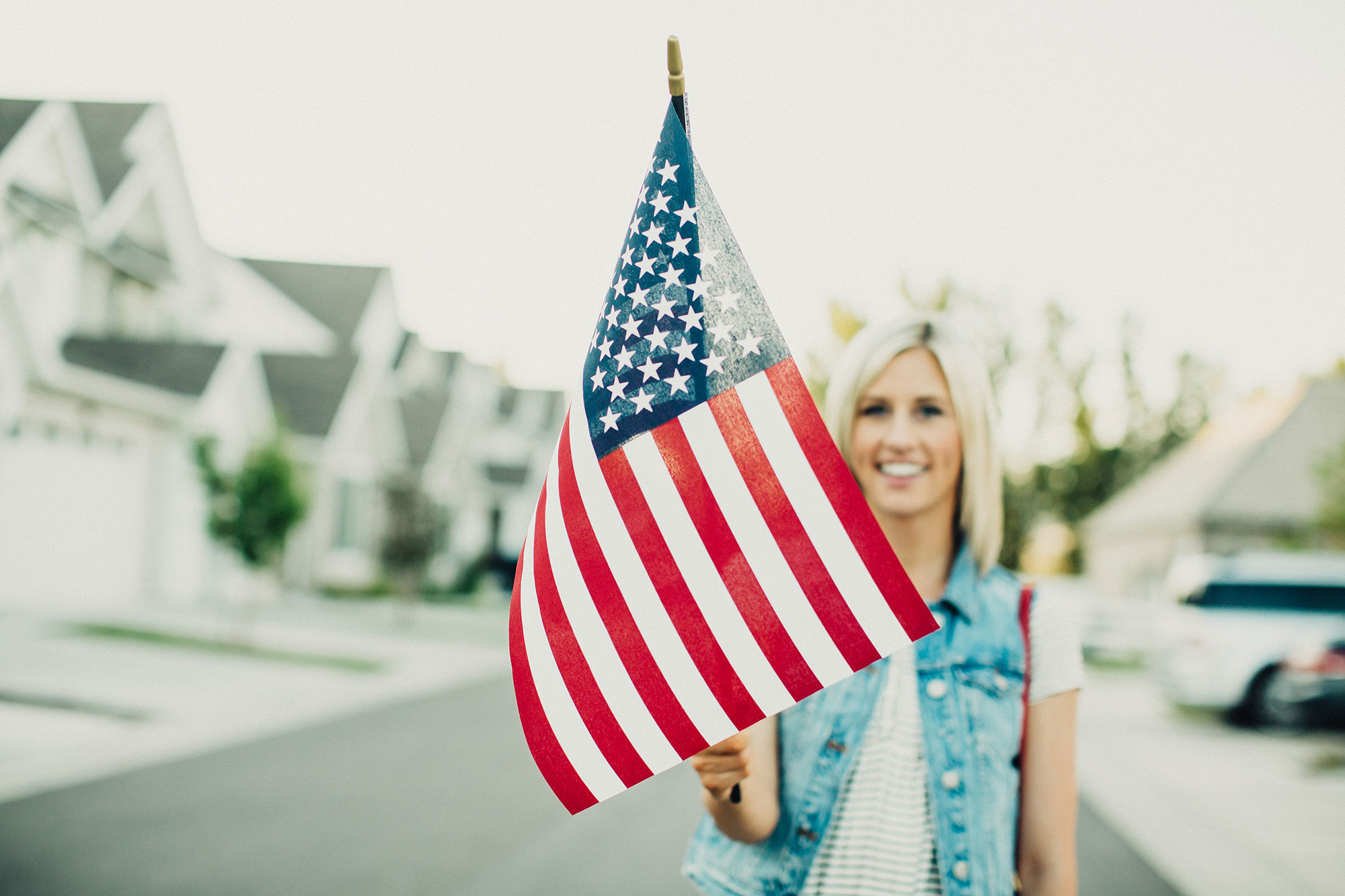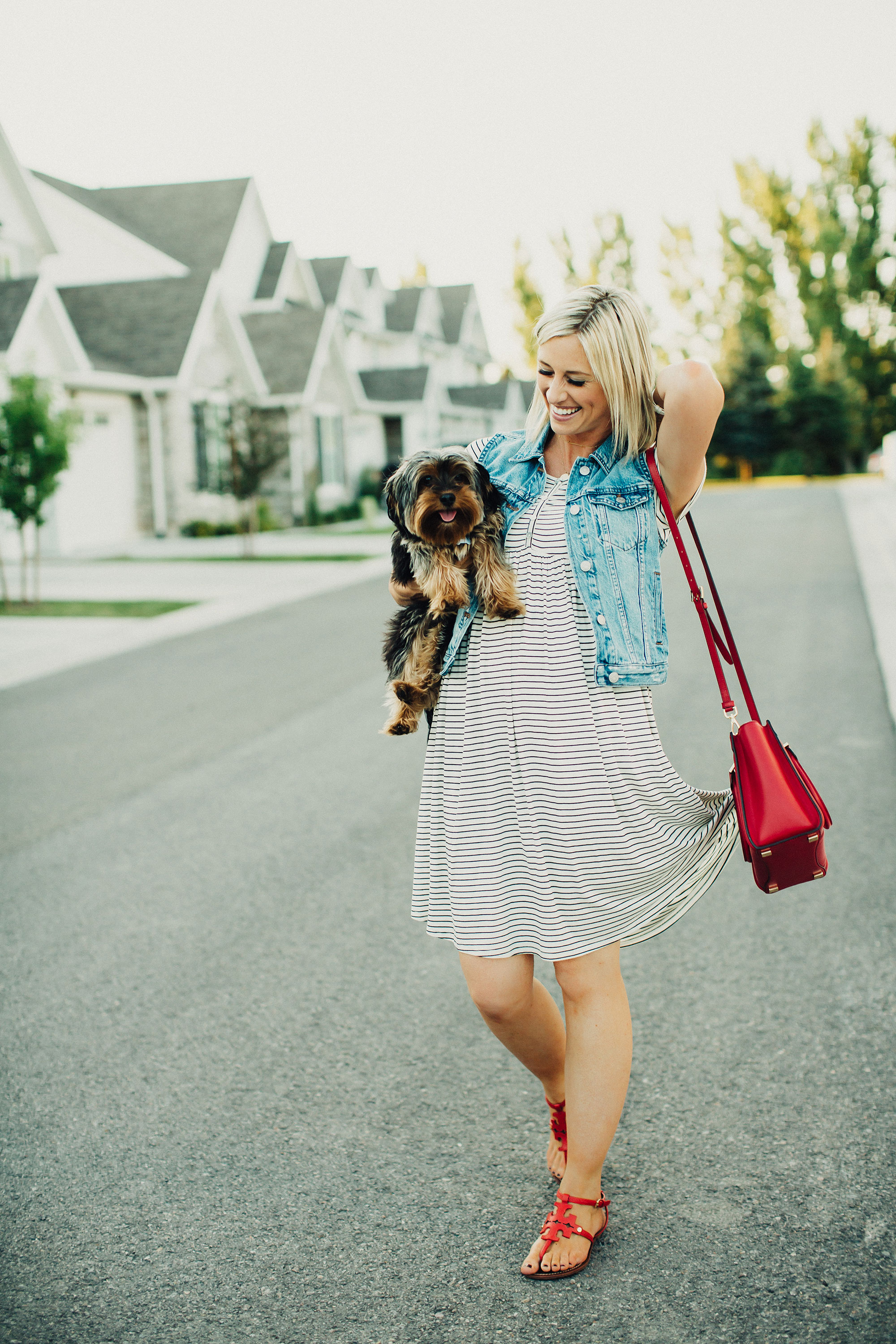 denim vest {similar} | striped dress c/o downeast {similar here + here} | red sandals {old; similar here + more cute styles here} | red crossbody bag {old; similar} | white watch | puppy {not mine}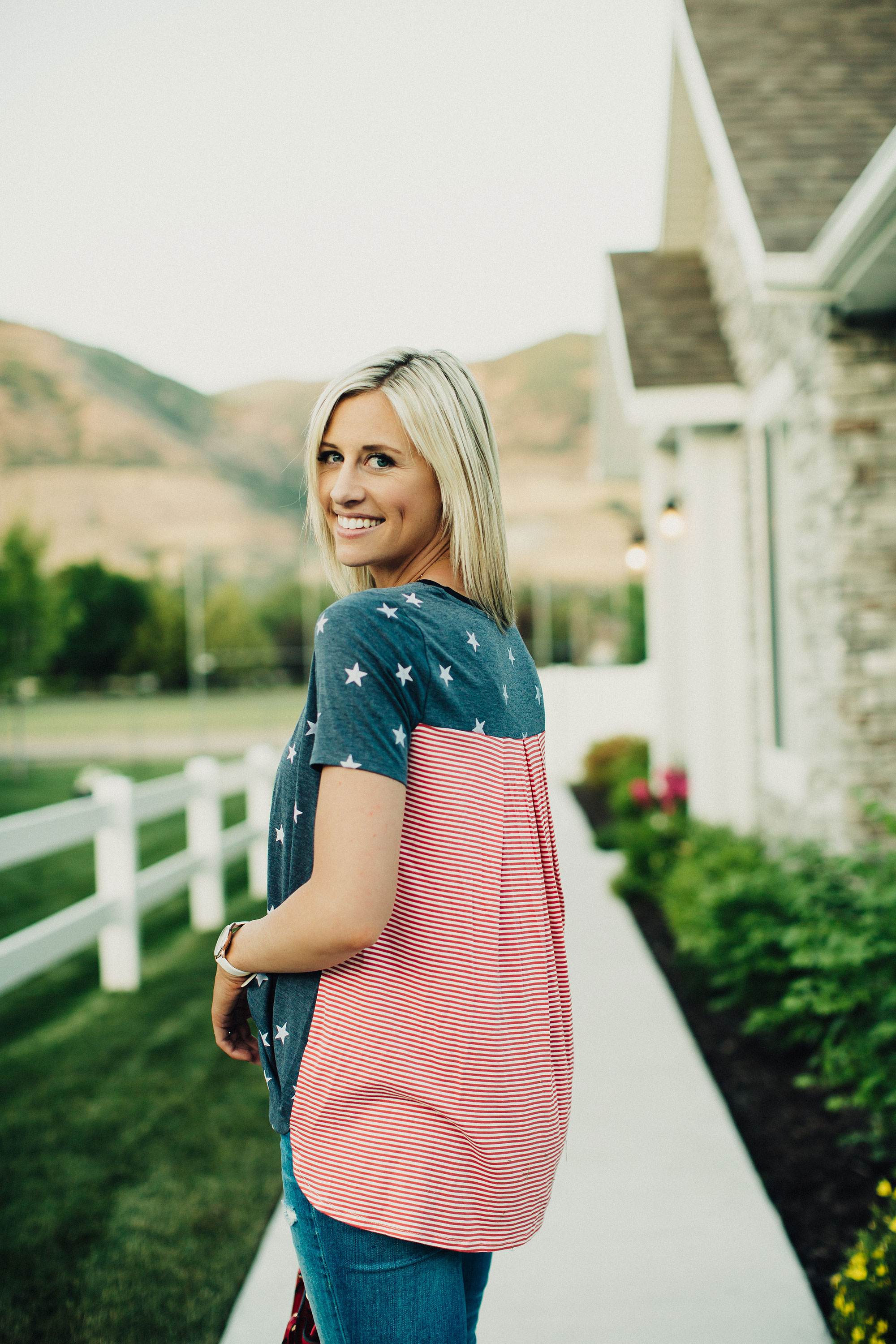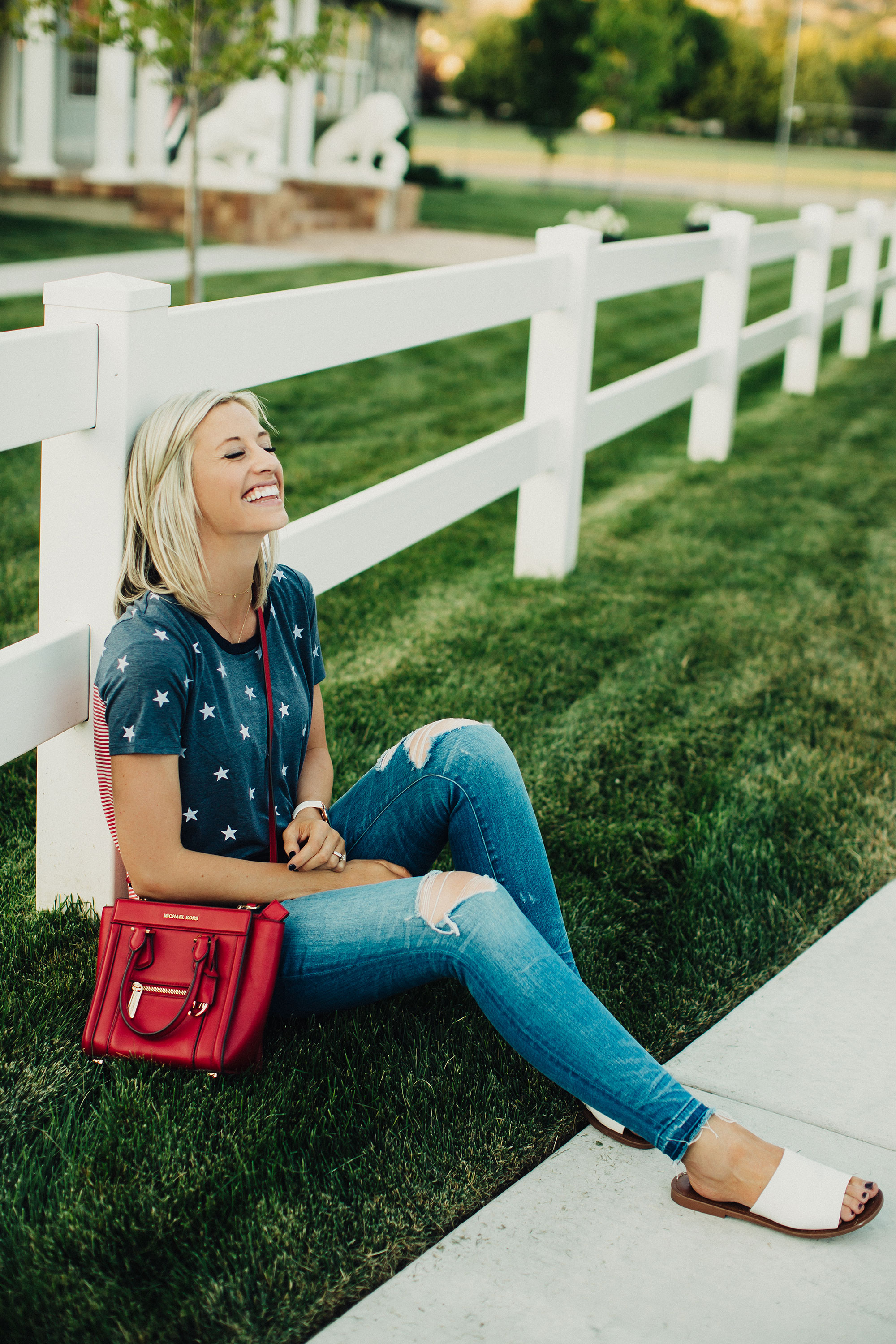 stars and stripes tee c/o downeast | madewell denim {old; similar here + here} | white sandals | red crossbody {old; similar style}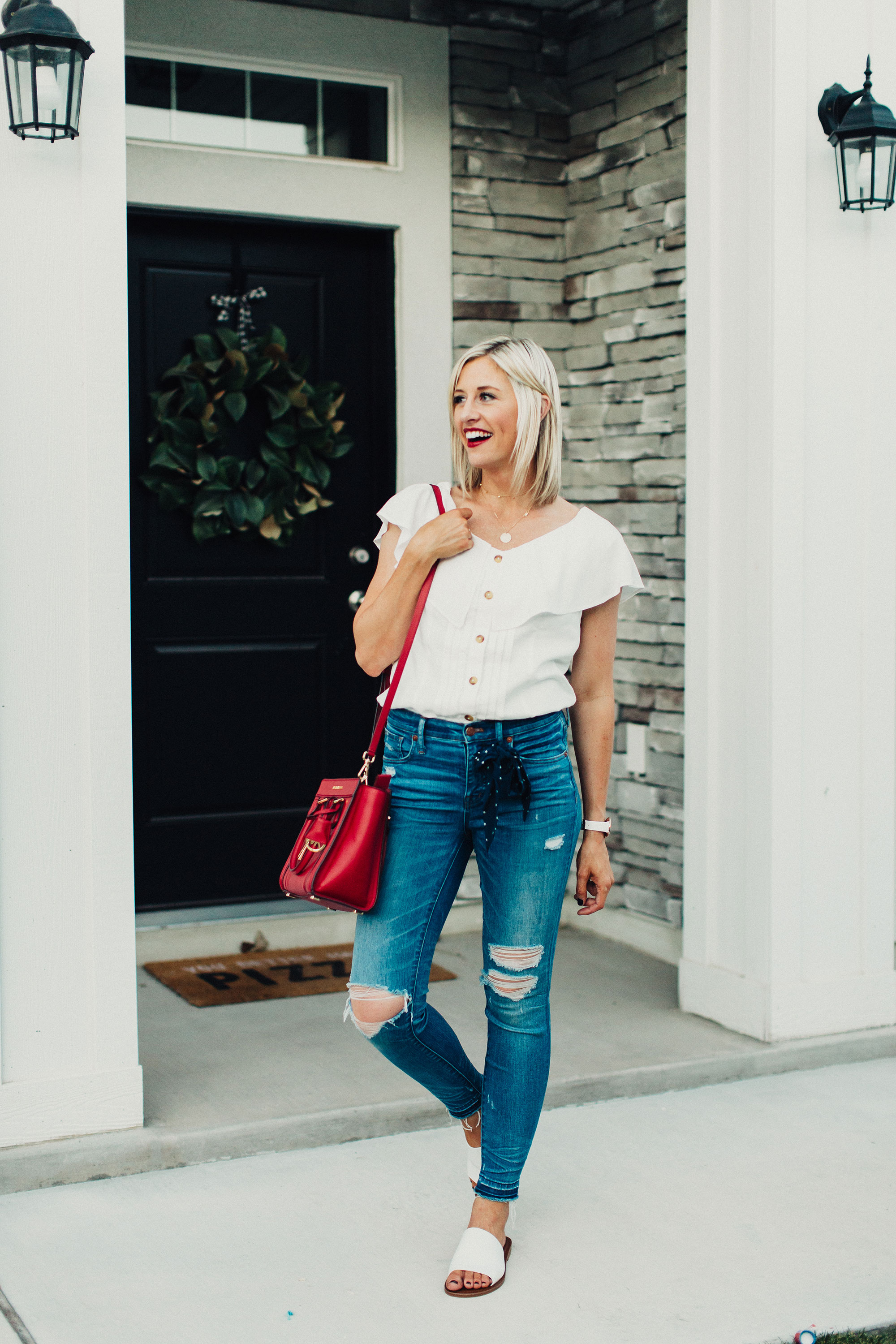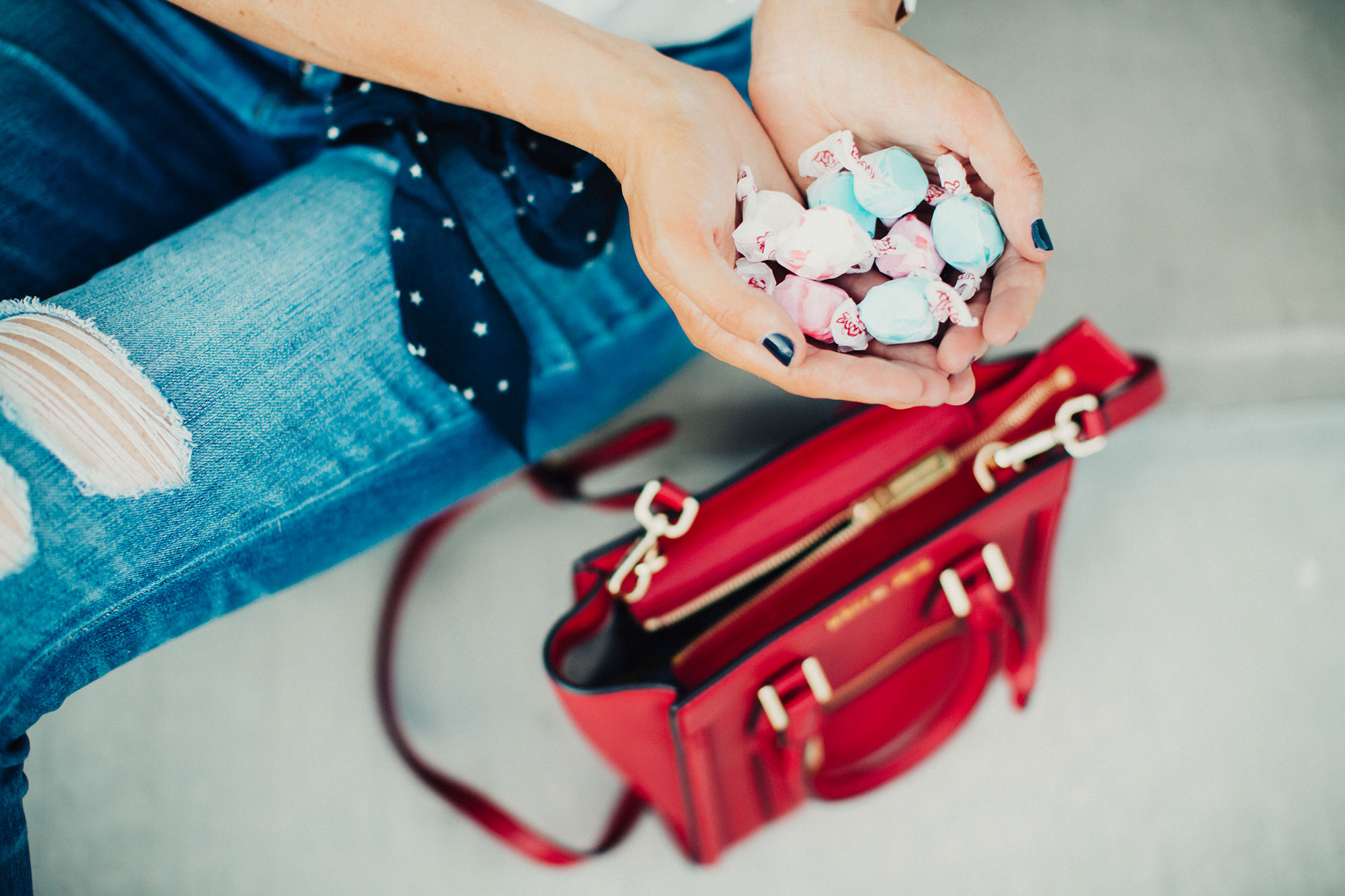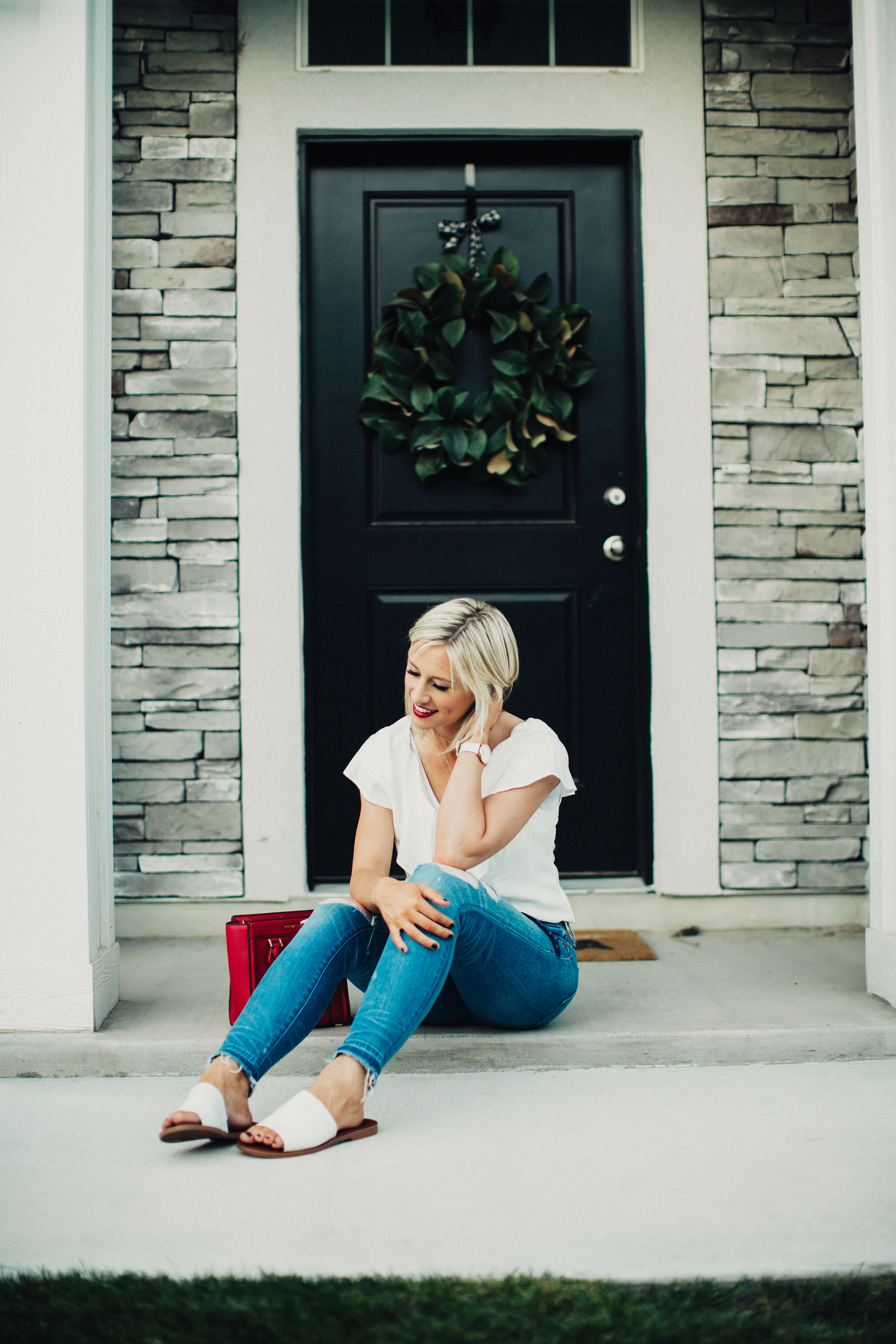 white top {new fave!} |madewell denim {old; similar here + here} | white sandals | red crossbody {old; similar style} | navy star scarf | necklace {similar}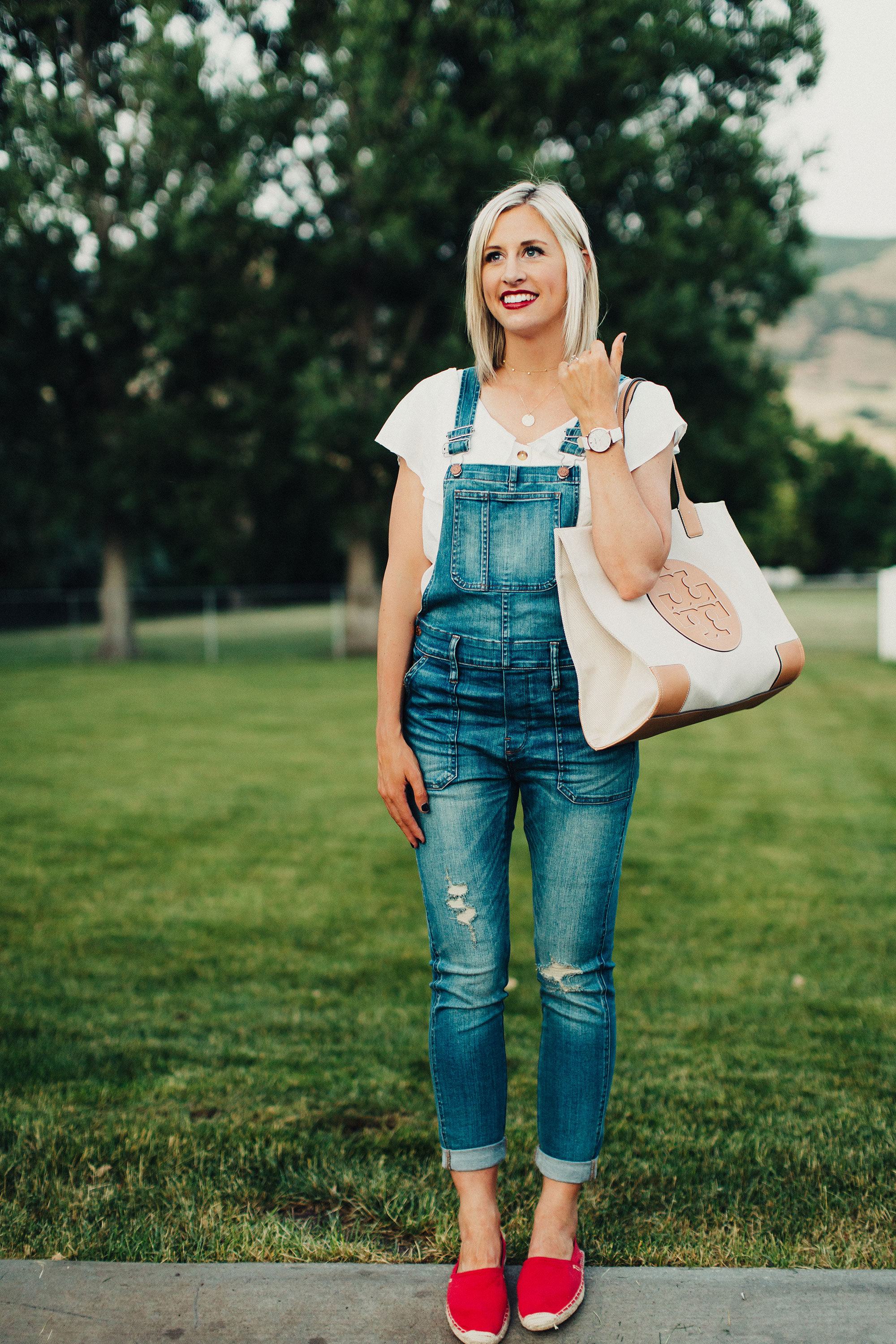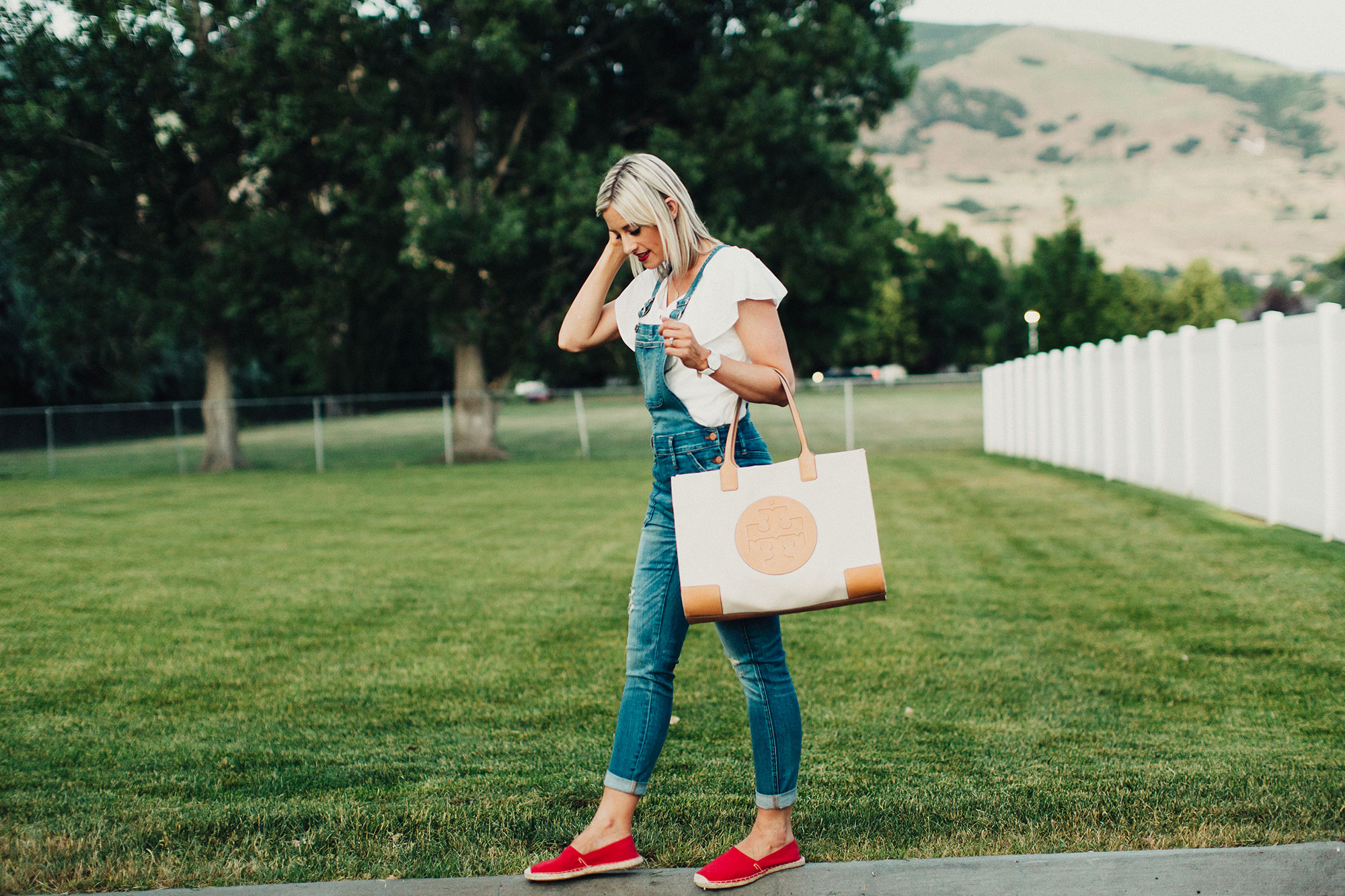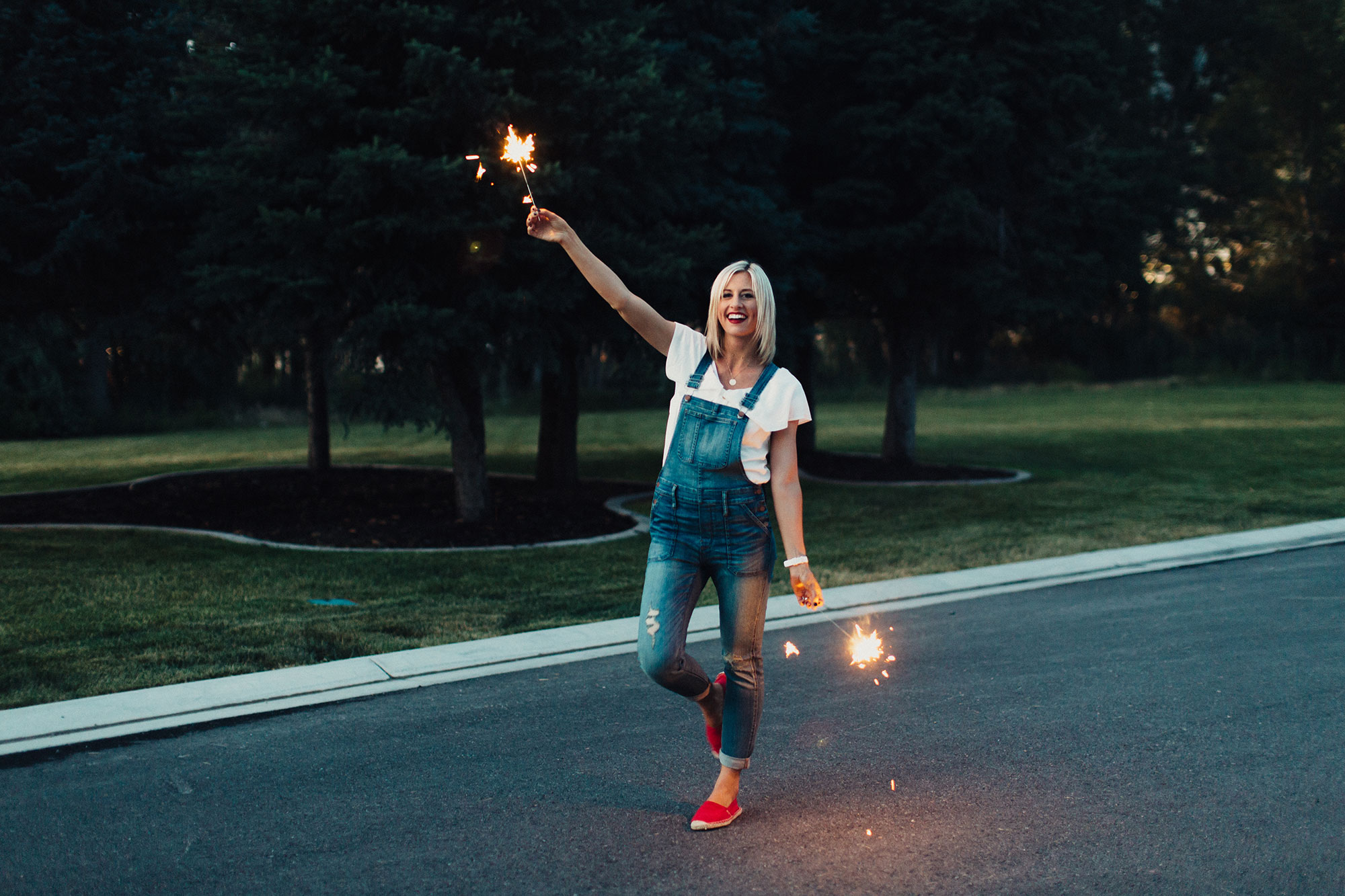 . . .
July 4th is my favorite holiday of the entire year! I've always taken a laid-back approach to getting dressed on the 4th because we usually spend our day running a local 10k, swimming, BBQ-ing, snacking on saltwater taffy and, finally, fireworks!—So basically, casual family stuff. And I love it.
It's super easy to put together a patriotic outfit using items you already own and feel comfortable in, and that can easily be mixed and matched. Here are a few quick tips I use every year:
Start with a white top and jeans, then build on it with colorful shoes/bag/lips or festive accessories.
Remember how versatile stripes are? You can build an outfit around a striped tee or dress just as easily as you can a white top and jeans. Just don't overdo it with too many patterns.
Stick with colors/styles that make you feel comfortable and confident. For example, I love red, but I'm very particular about how much red I can wear. Rather than a solid red top or dress, I wear it in small amounts on my shoes, bag or with a red lip.
Which of the four outfits above is your favorite?