This post is sponsored by Baby Jogger. All thoughts and opinions are my own.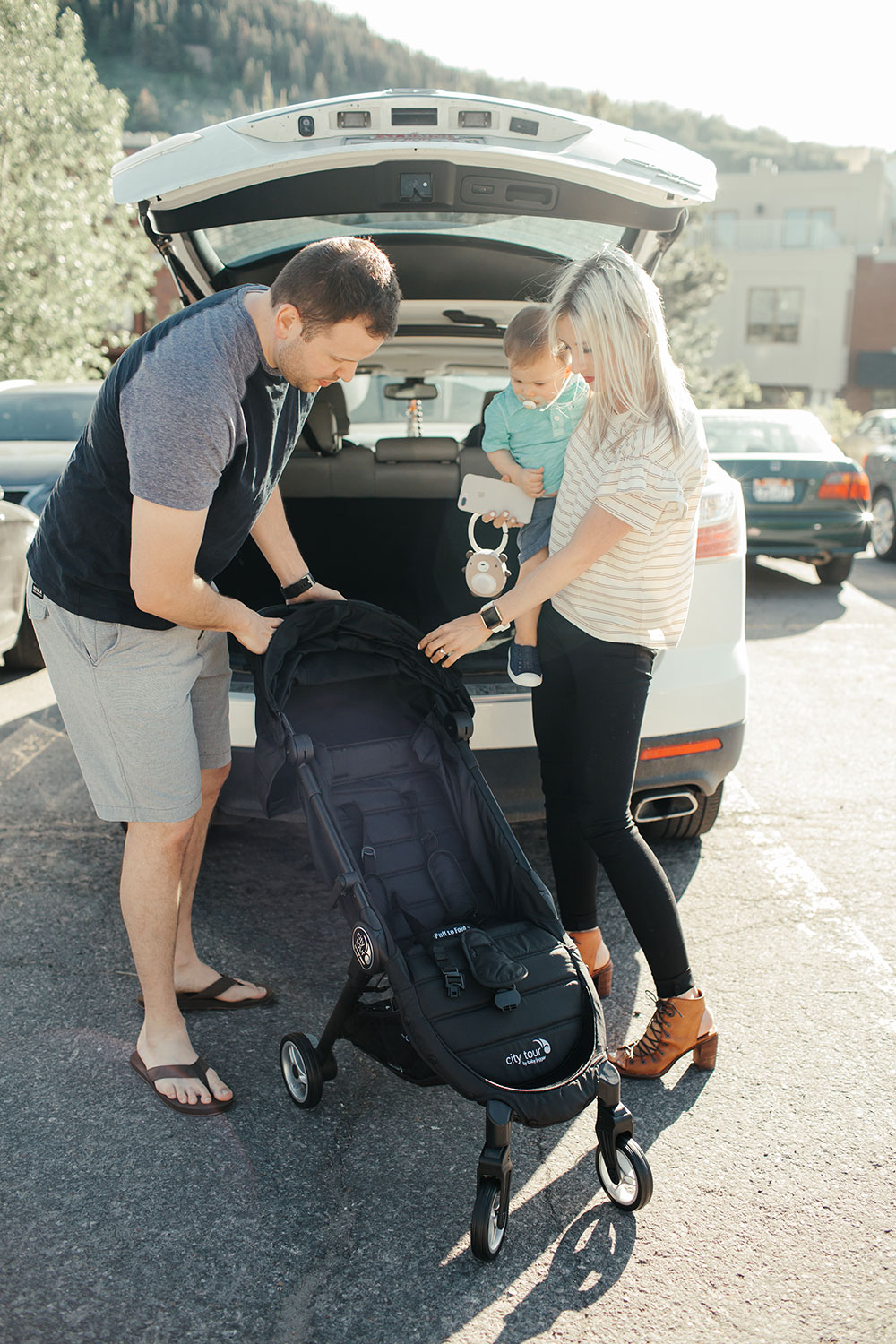 It's finally here. The time of year I dream about in January, visualizing the fun family memories we're going to make during our annual weekend trip to Park City. I always picture myself happy, balanced and in amazing shape (Ha. Something we all probably visualize at the beginning of the year). Matt and I started taking this mini trip a few years before Benji was born. We live less than an hour away so it's an easy, budget-friendly getaway that still makes us feel like we actually broke the routine and got away, even if just for a day or two.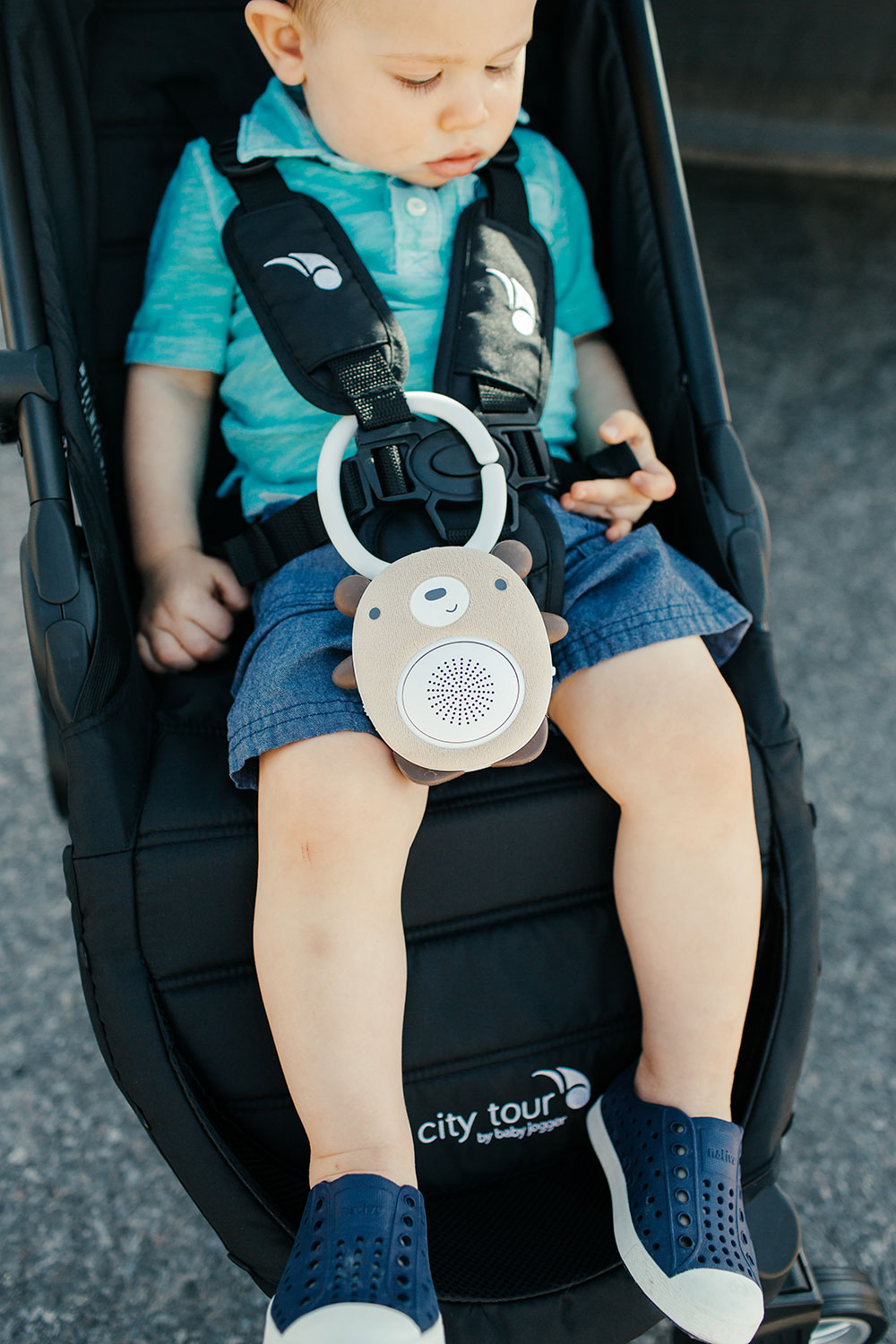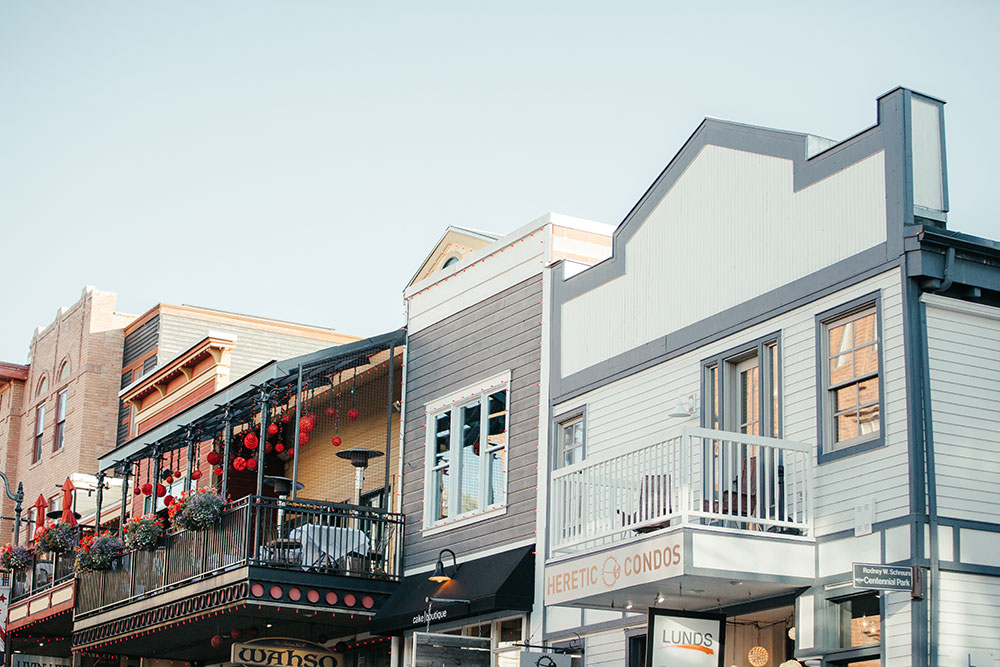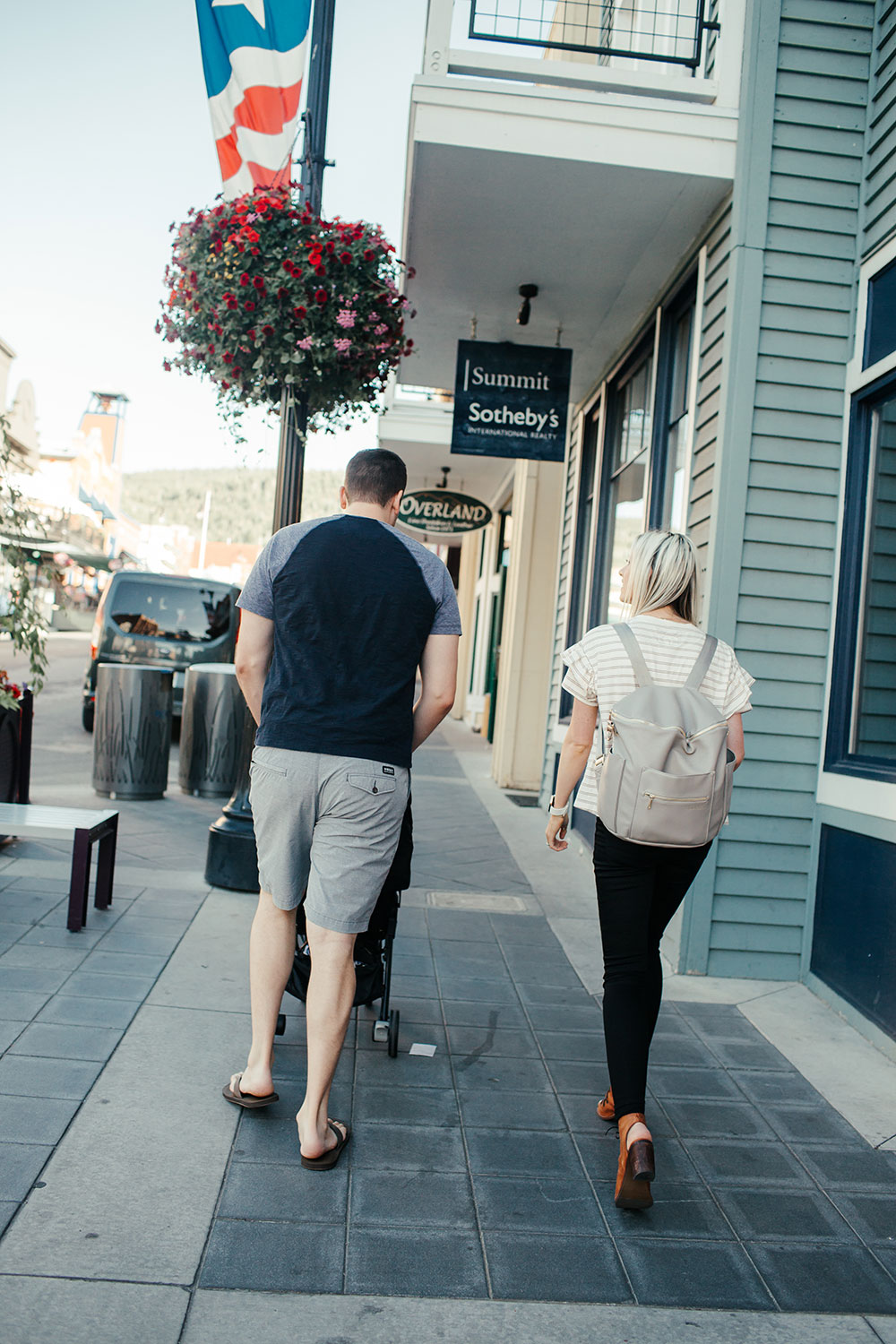 The Trifecta.
We didn't go last year because we had just sleep trained Benji and I was about to return to work from maternity leave. So we played it safe to avoid disrupting our new parenting routine. It was the right decision, but that made looking forward to this year's trip that much more exciting. Don't let me mislead you—our itinerary is very simple. But the older I get, the more I just crave simplicity in all things. Don't you think it's underrated?
Here are my 3 favorite activities from our Park City summer weekend (drumroll, please. drumroll)…
Pizza for dinner
Ice cream for dessert
Strolling Main Street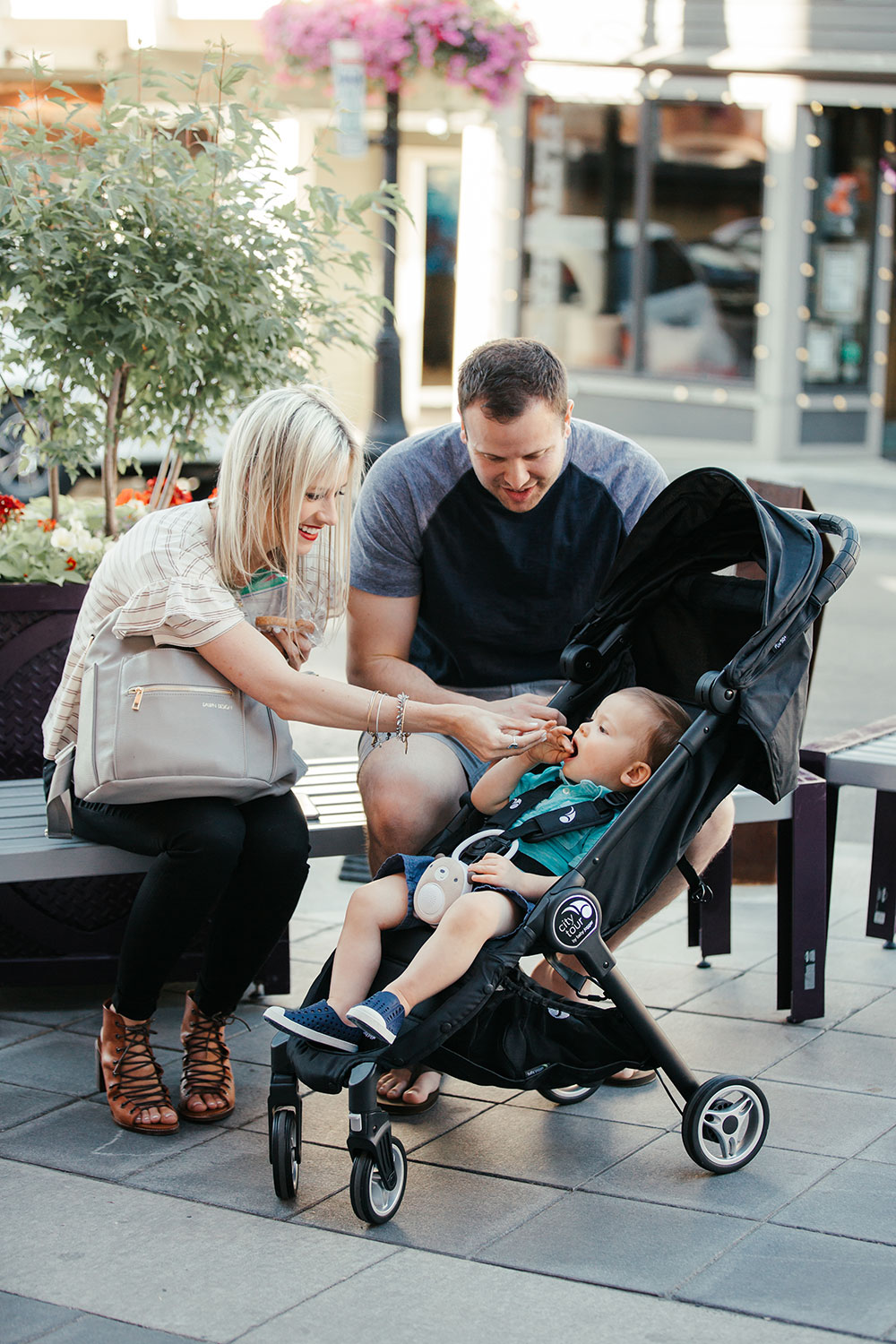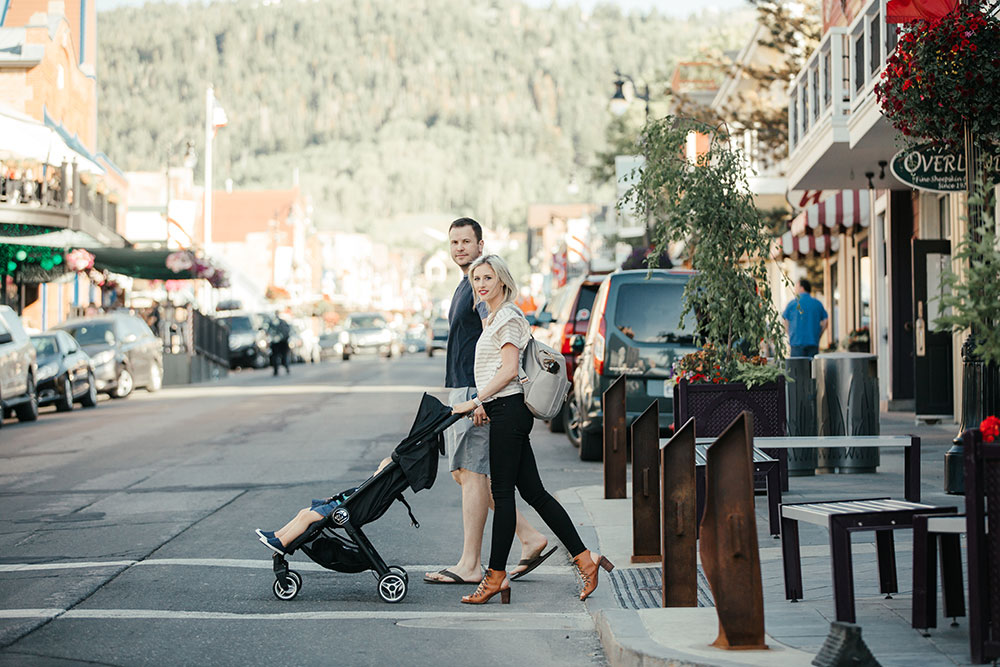 Eat Like We're Kids.
Our favorite pizza place on Main Street is called Main Street Pizza and Noodle. It's a great spot for families and kids and it's really spacious. The wait can be long if you're there during busy periods (my girlfriends and I used to wait hours during Sundance just to get a table). During the Summer it's not too bad. And everything I've had on the menu is good. Try the garlic bread.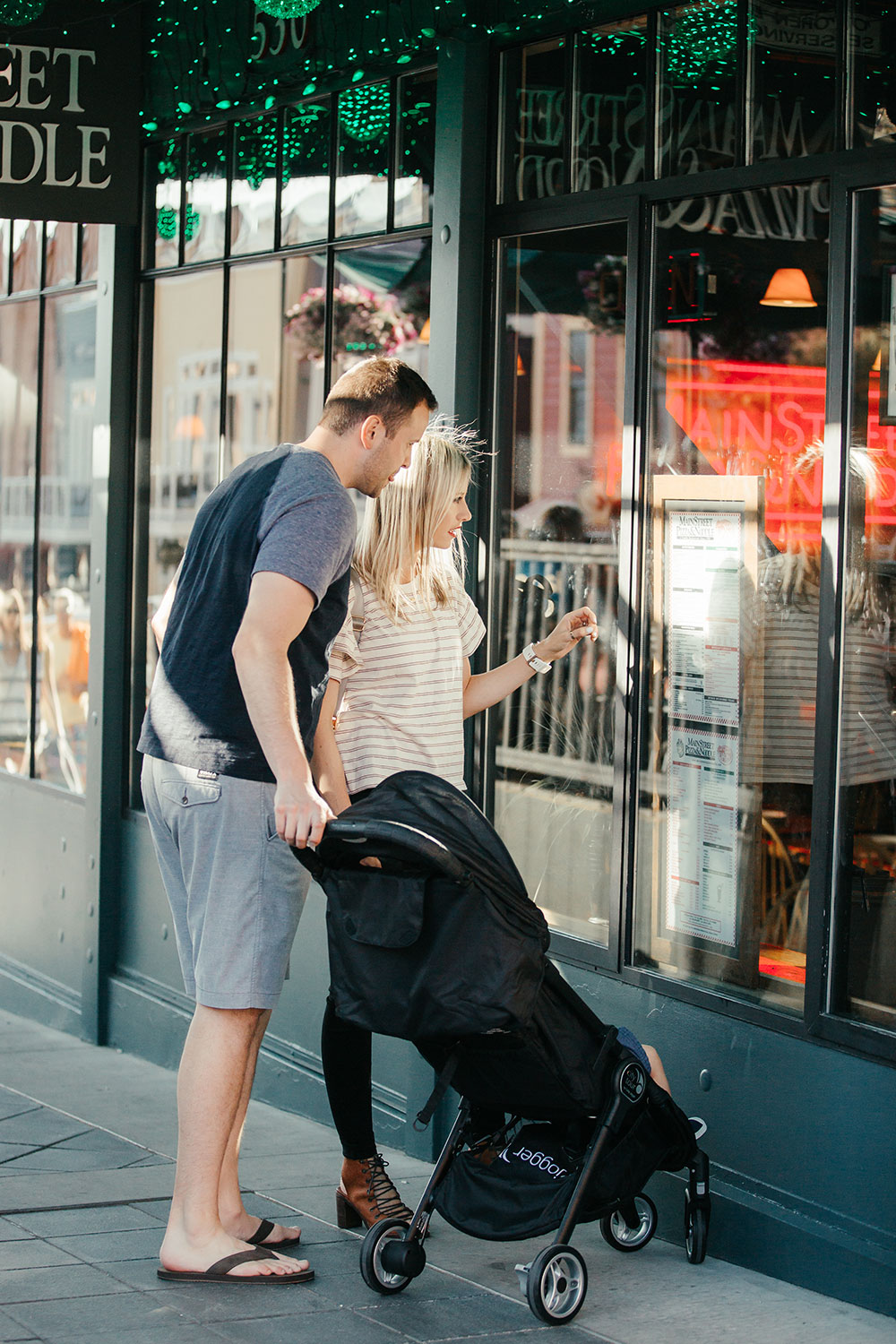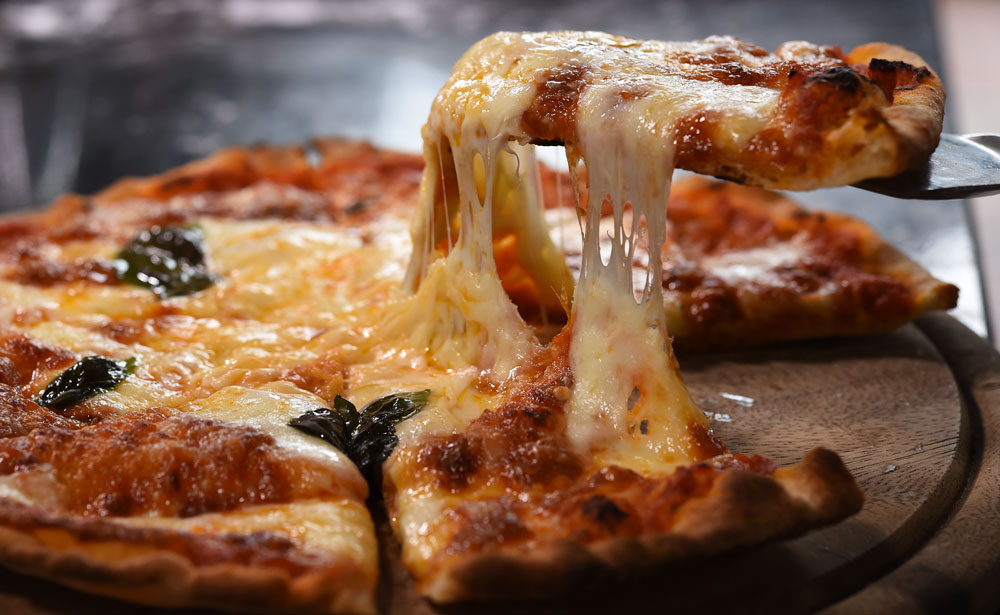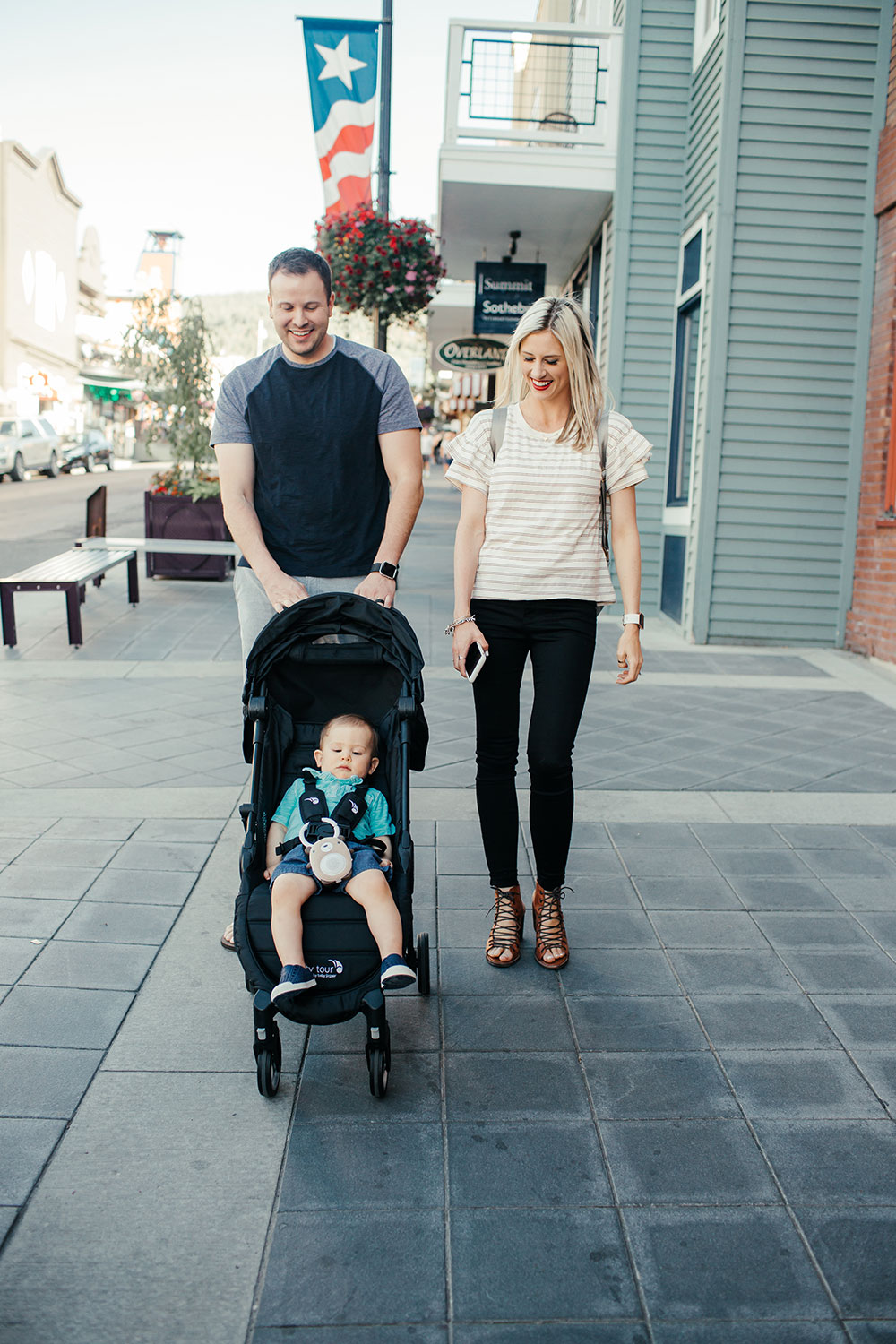 Indulge Like We're Kids.
Matt and I have this inside joke that every time we eat pizza I have to have ice cream after. Except it's not a joke. Even if I'm completely 100 percent stuffed, I have to top it off with ice cream (my Whole30 confession is probably making more sense to you now). Our favorite place to get a classic, delicious ice cream cone is Rocky Mountain Chocolate Factory. They have other sweet treats to tempt you, but I think licking an ice cream cone is so nostalgic, which makes it taste even better. Sharing ice cream licks with your babies is on a whole other level.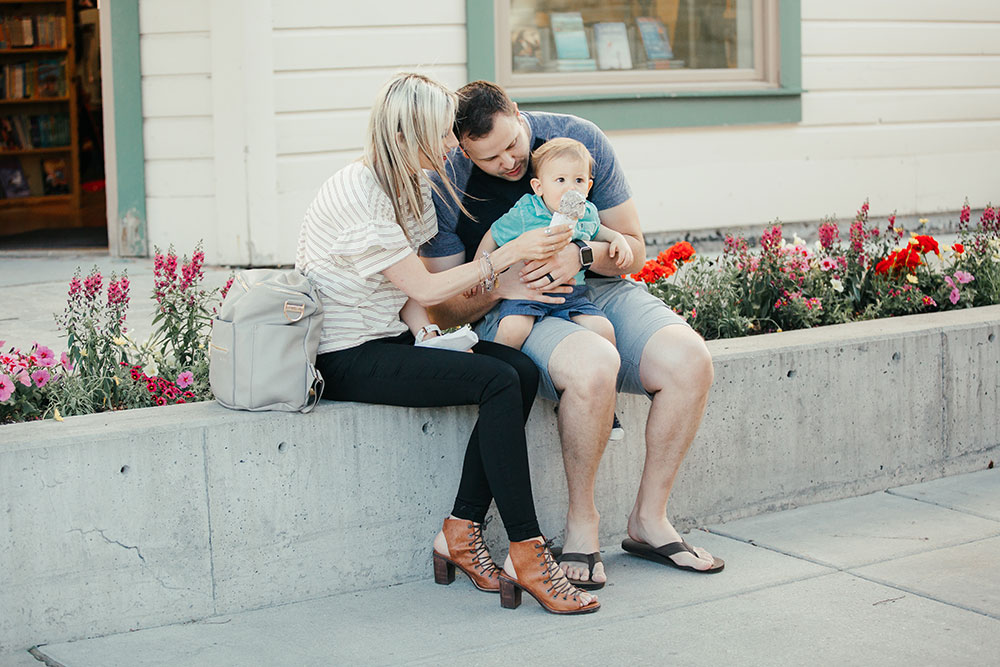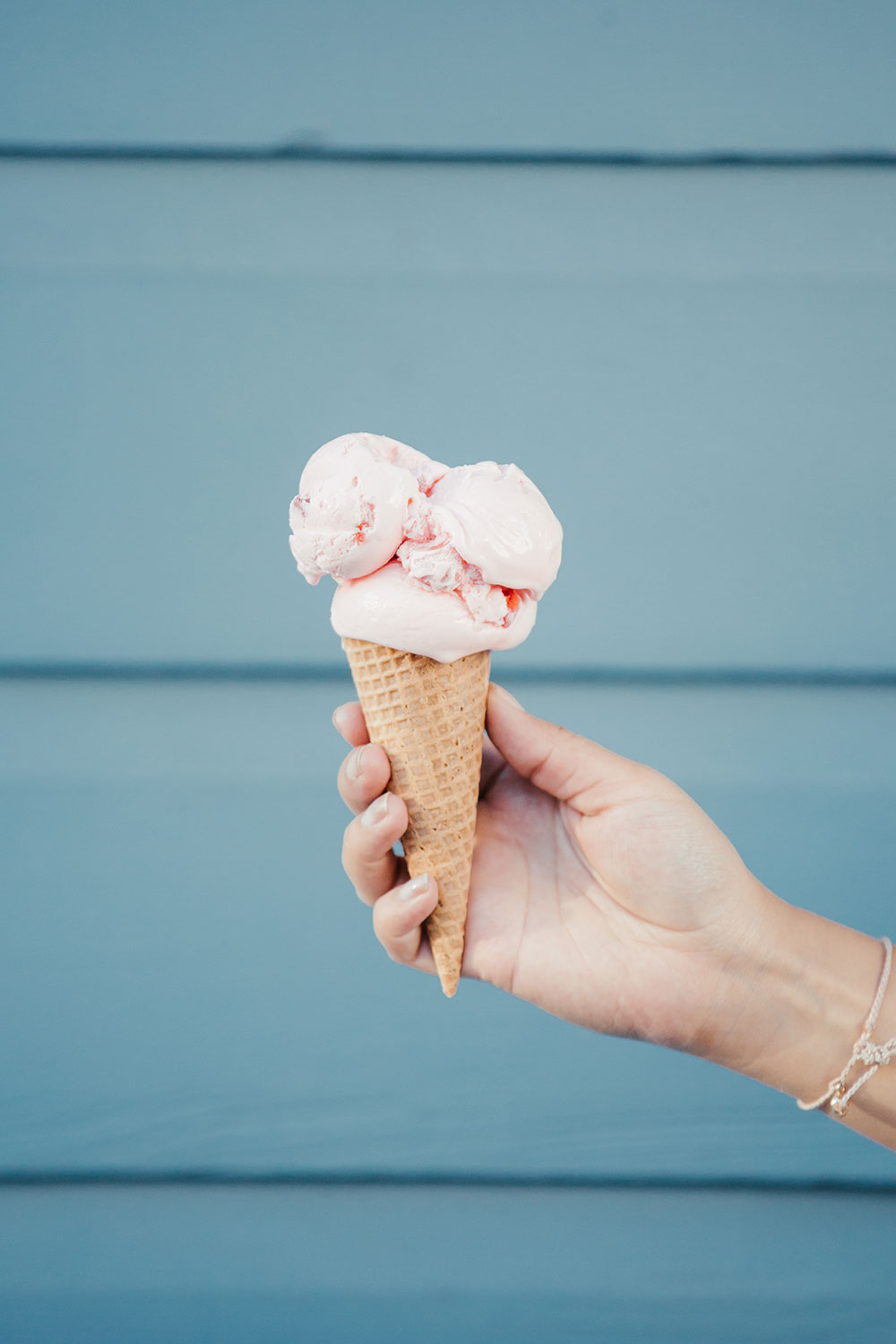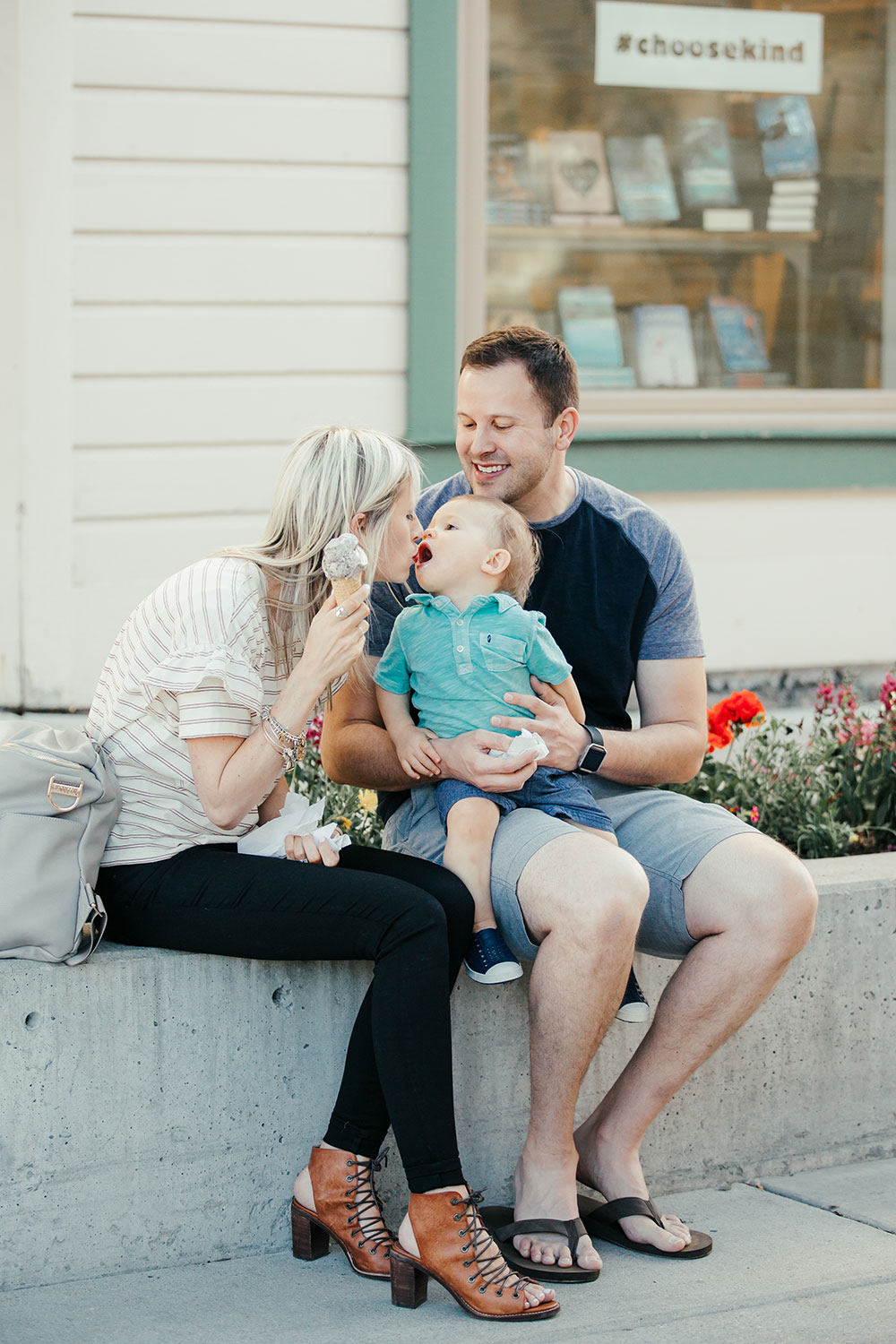 Then We Stroll.
There are few things I love more than summer nights in Utah. The warm air, the glowy sunsets and the sound of people outdoors making memories. I just want to breathe it in every day until fall. Add to that the look on little Benji's face as he lounges in our Baby Jogger City Tour stroller while we peruse Main Street and my mama heart is ready to explode. It really is the perfect way to spend an evening.
Before it gets dark, we typically head back to our hotel, which didn't require any extra time with Benji this year thanks to this amazingly compact, lightweight stroller. My absolute favorite is still the Baby Jogger City Select Lux, but when you just want to pack up and go, the City Tour is where it's at. If Benji gets sleepy while we're out and about, it reclines almost flat and the UV 50+ canopy keeps the sun and light out of his eyes (and covers a significant amount of his body considering it's not an umbrella stroller). You could easily carry it on your shoulder in its carry bag through the airport because it's that lightweight and fits most carry-on requirements. It's pretty darn amazing—coming from a mama who carries enough things in her hands for 10 people (I really should have 6 arms).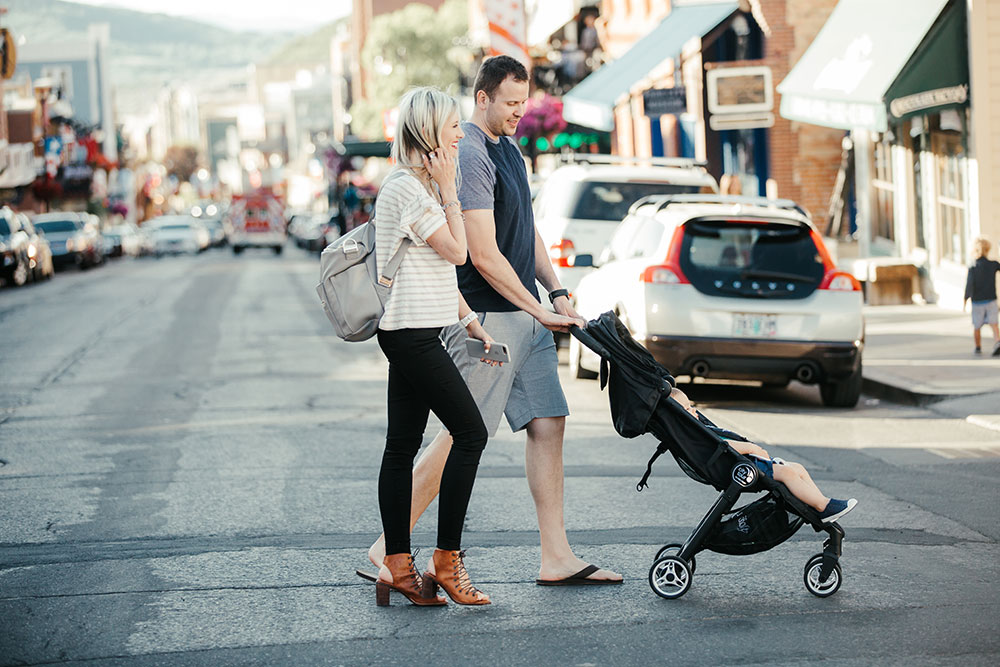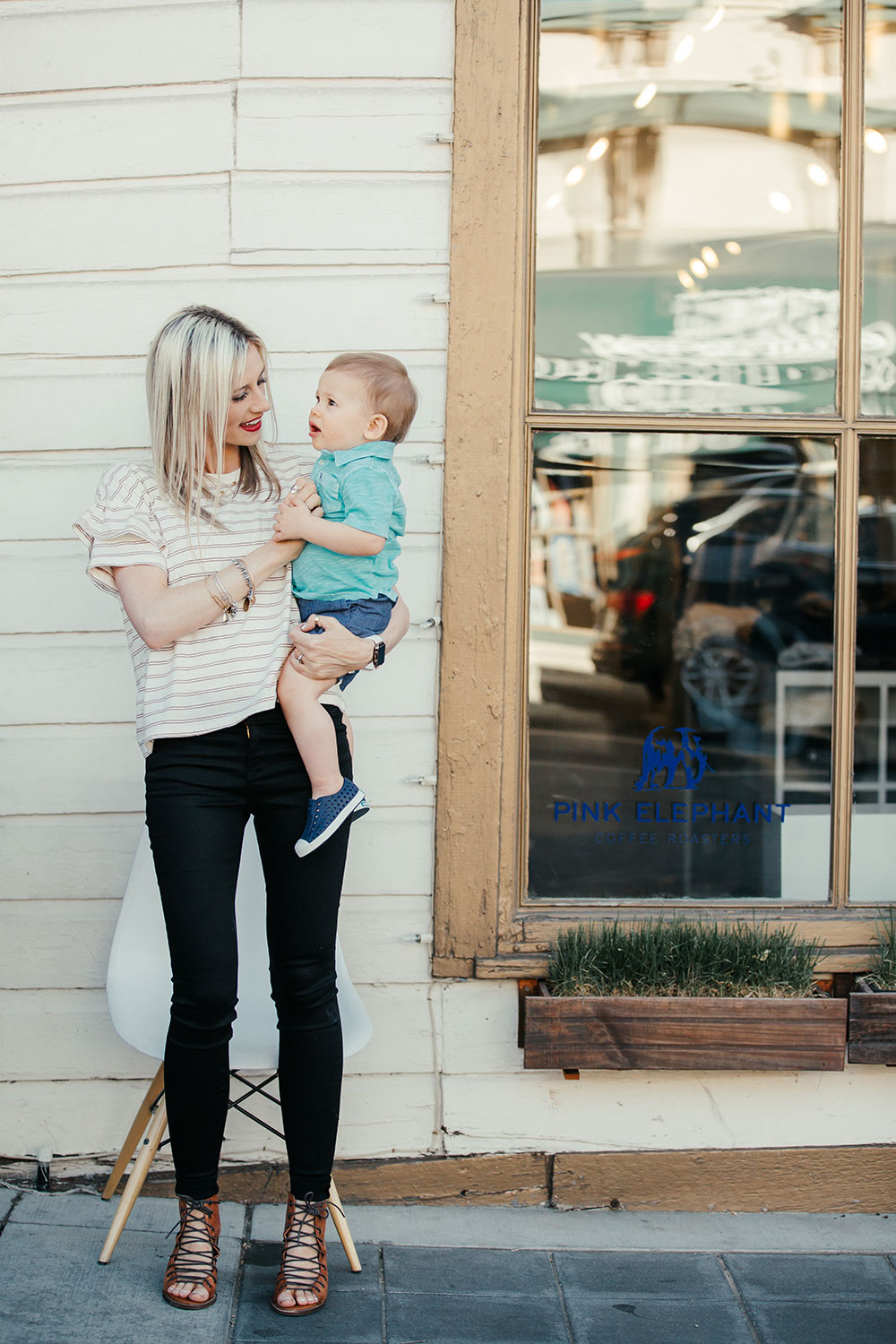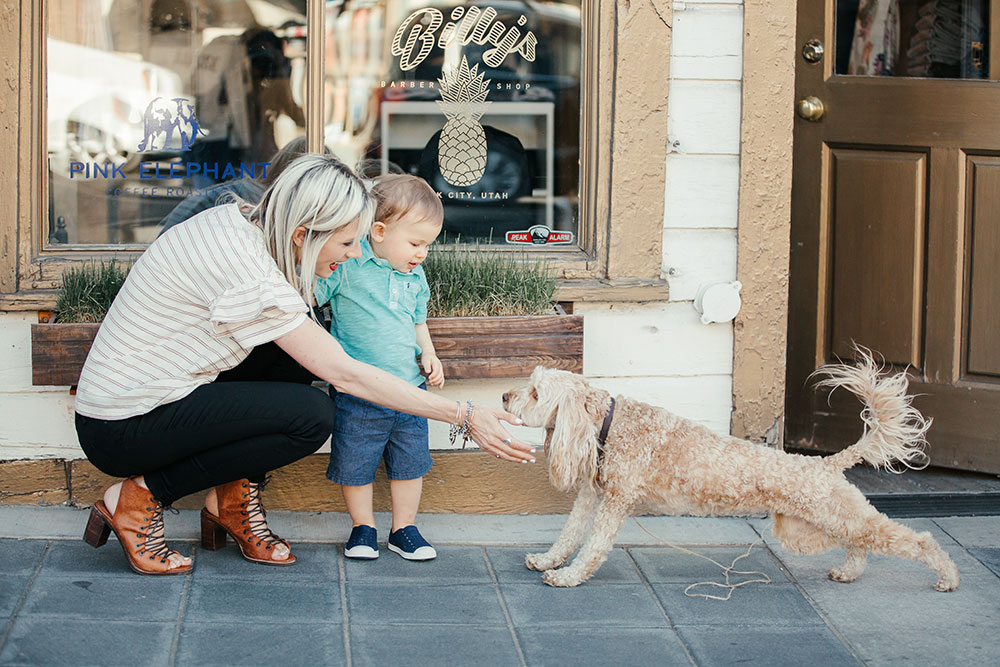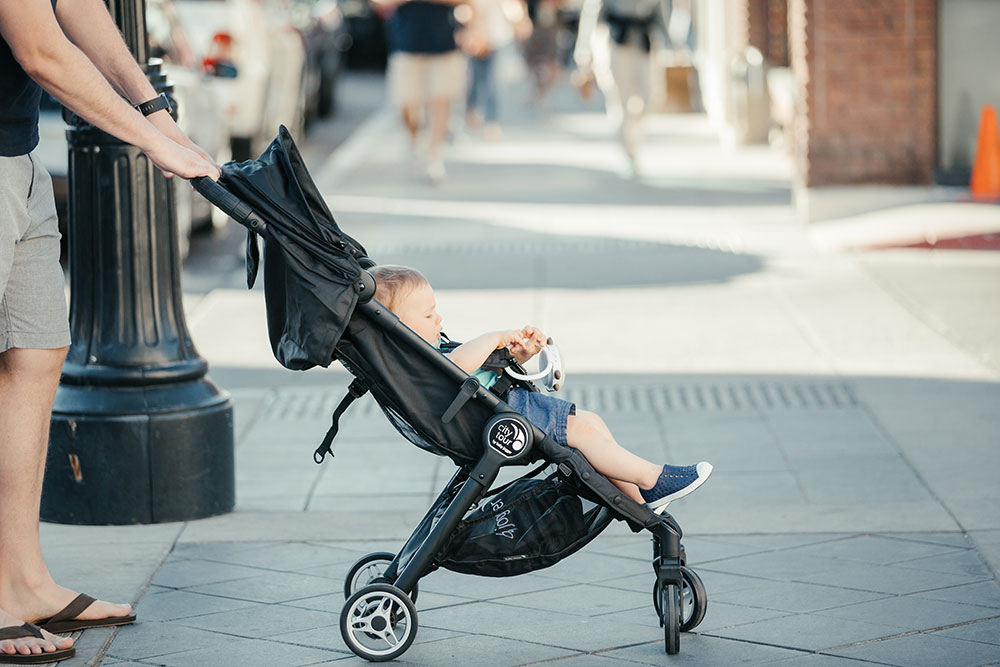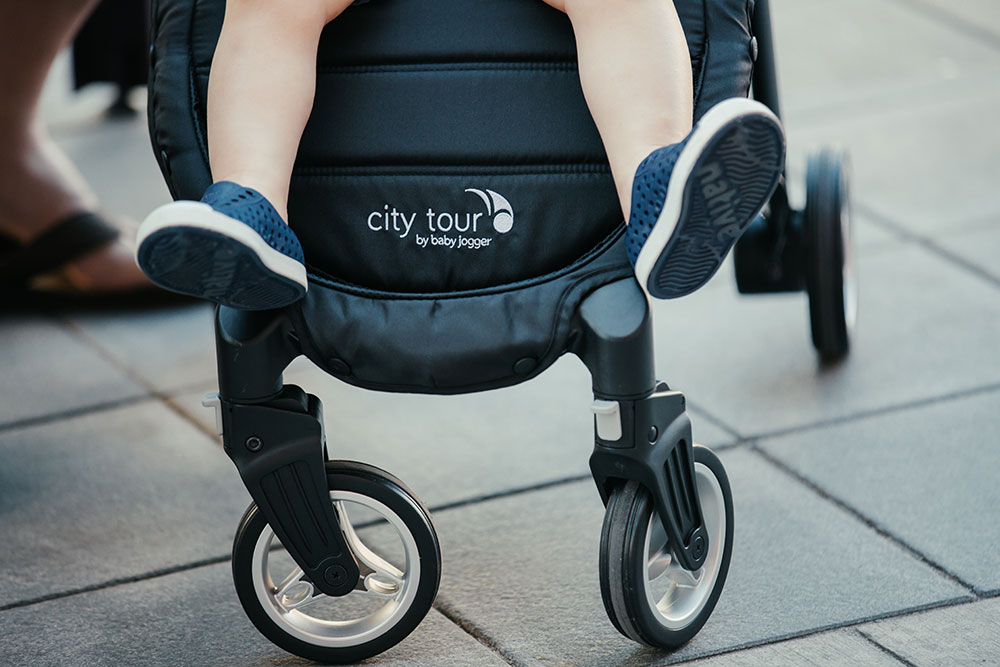 Other Tasks on the Itinerary?
As far as hotels go, we've stayed at several: We love the private deck/hot tubs at Newpark Hotel, the luxury feel at Hotel Park City and the familiar resort feel of our Marriott timeshare. It's always good to mix in some time at the pool the next day, along with a shopping trip to the Outlets and a movie later that night (unfortunately, we have yet to enter a movie theater since March 2016 – I was 40 weeks pregnant!). Someday soon, I just know it. If you're bringing babies or kids, we recommend a hotel with separate rooms so you can put the kiddos to bed and watch a movie in your room cuddled up with your hubs.
Tip: sometimes we pop in the nearest movie theater just to purchase the popcorn and take it back with us. It makes all the difference.
We're still working to plan an epic first vacation + plane ride with Benji, but as new parents, a weekend getaway is a great first step to see what your baby responds well to. We're quickly realizing he's pretty content as long as we bring our A (stroller) game. And a little ice cream never hurts either.
What have you been up to this summer? Have you taken any weekend trips?
If you're ever in the neighborhood, here are more family-friendly things to do in Park City (including in the winter!).
SHOP THE POST

Photos by The High Pines.