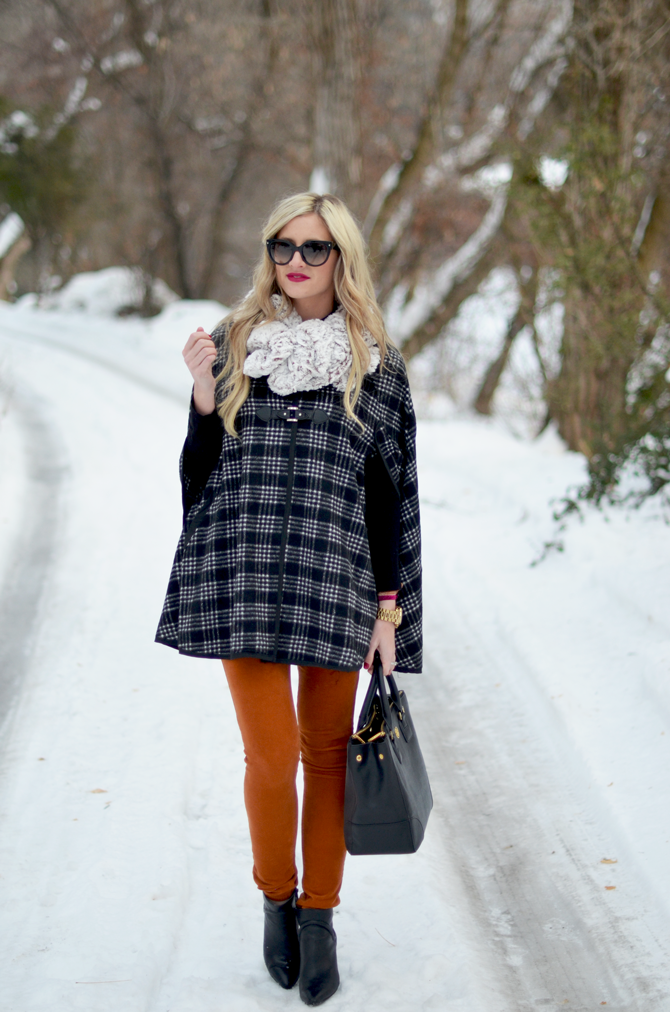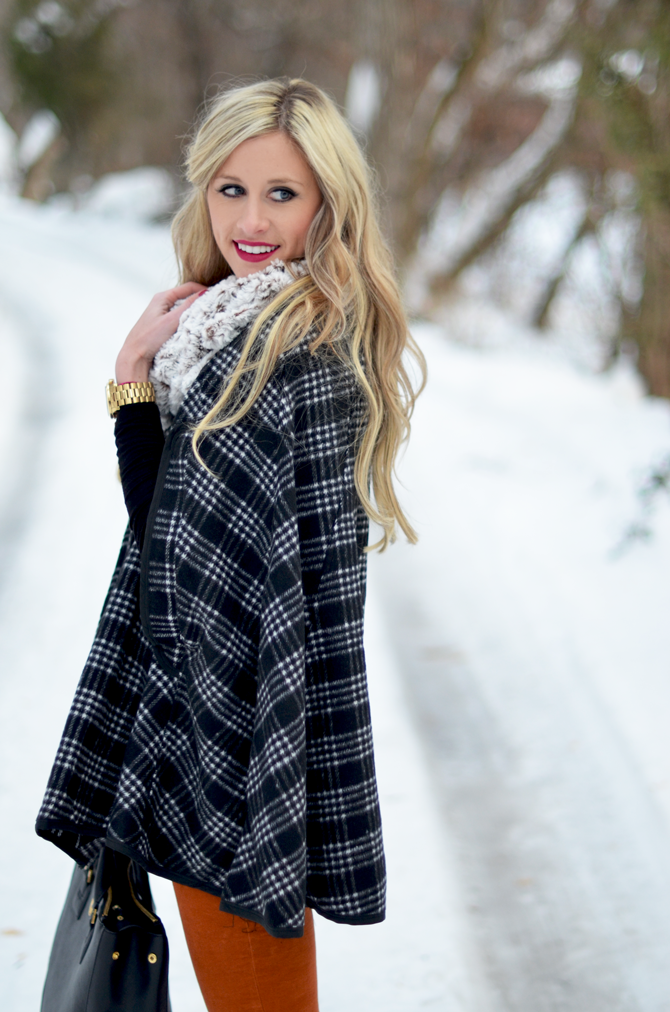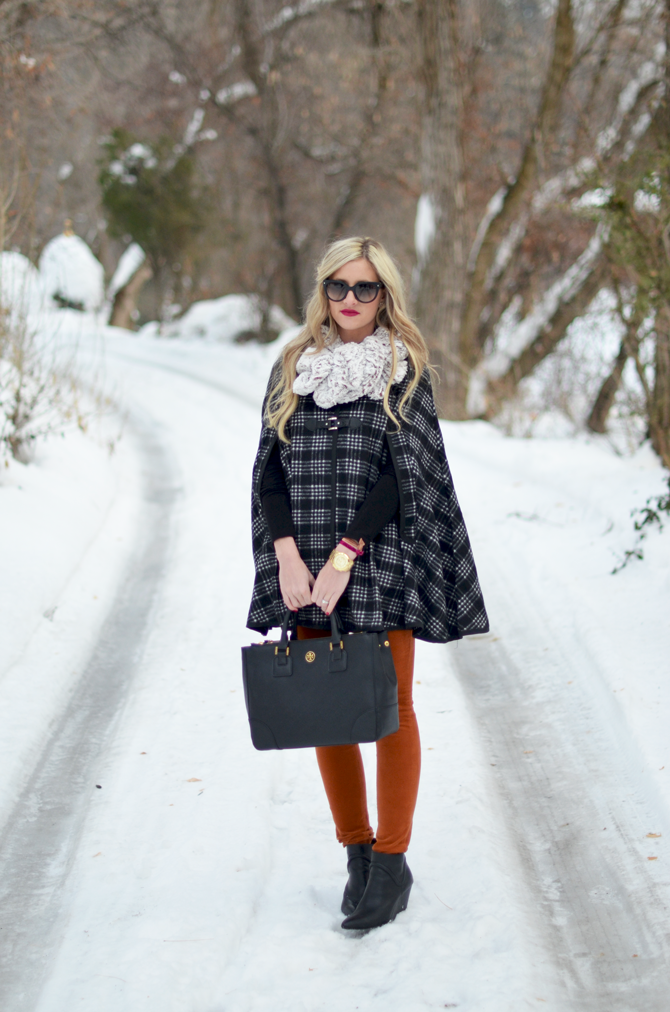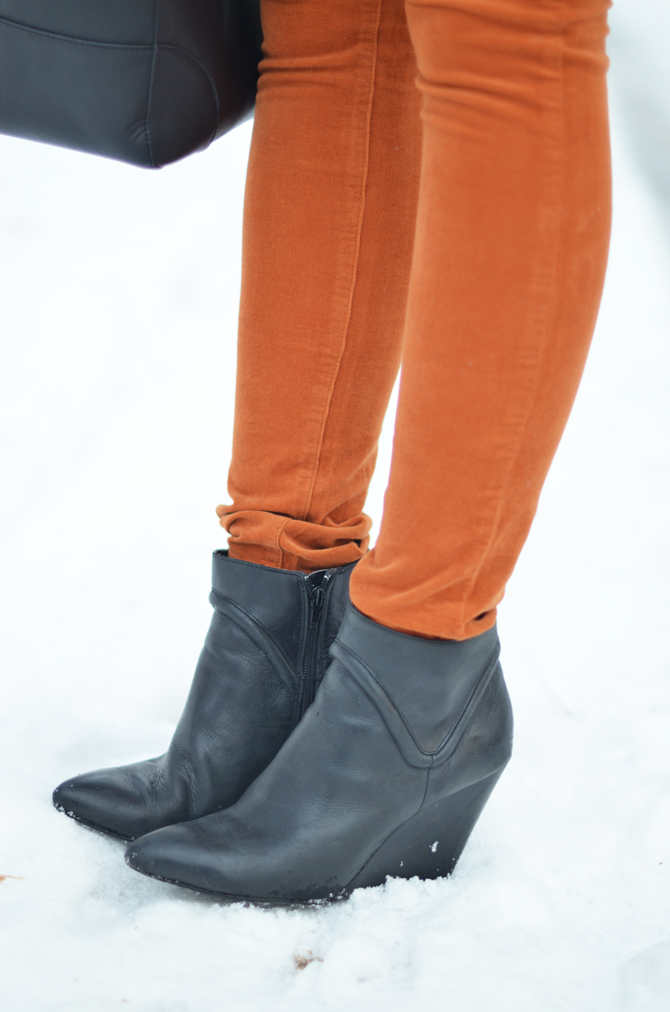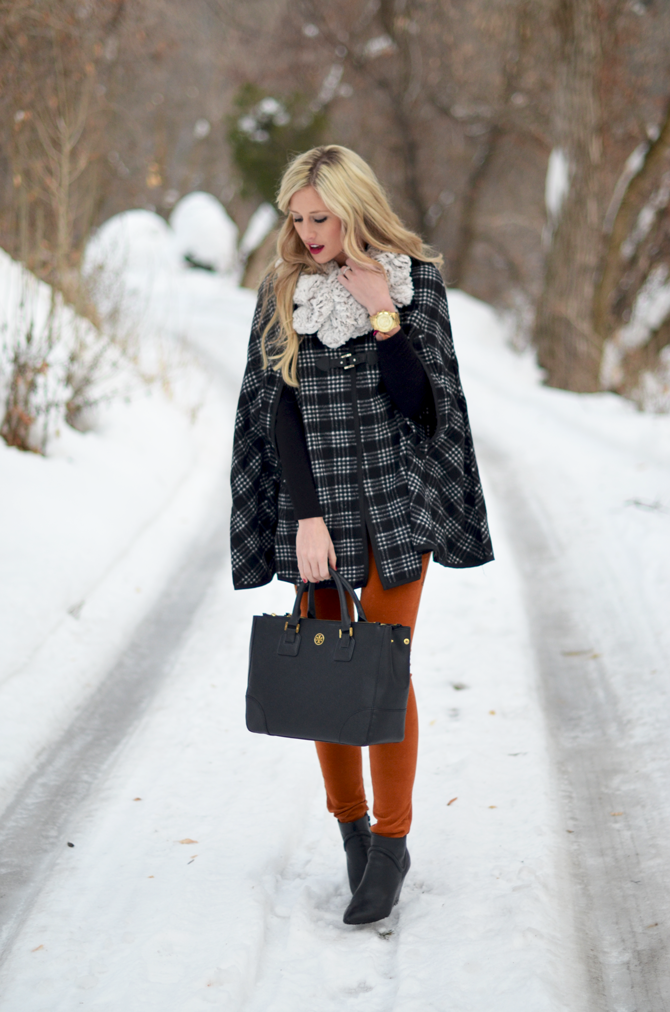 capelet: windsor store c/o | scarf: windsor store c/o | turtleneck: h&m {similar style} | leggings: anthropologie {similar here} | boots: seychelles | bag: tory burch | glasses: prada | watch: michael kors | hair ties: 6d hair ties c/o, sephora | lips: rebel by mac
So you may recall my
new year resolutions
including "daily TRX classes"…well, part of my plan has been to attend the classes in the morning.
< Note: I am not a morning person. >
I expected to sleep through the snooze at some point and it happened on Tuesday. My typical self would see this as an instant failure. But, because I'm more prepared mentally and emotionally this time around (I've learned to accept myself, my tendencies, strengths, weaknesses, etc.) I decided the 8 p.m. class after work would be just as effective.
When 5 p.m. rolled around, I was already telling myself I was pretty tired and questioning whether it was worth it to wait around for class. I changed into my gym clothes and even that was bringing me down. All I could see was every reason I didn't look good in them–another validation that my idea of going home was a good one. Mostly, I was feeling fearful. Fearful of my ability to get through a challenging workout and fearful of how bad I'd look trying.
< Fast forward… >
I went to class. I made new friends. I felt stronger than expected in every workout. I left feeling so confident, I stopped at my other gym on the way home and ran 3 miles on the treadmill.
We will always have excuses when we feel afraid.
BUT…
We will always feel better when we keep our promises to ourselves.
Do whatever will make your future self proud and soon you will be that person. 😉
Have a great weekend!