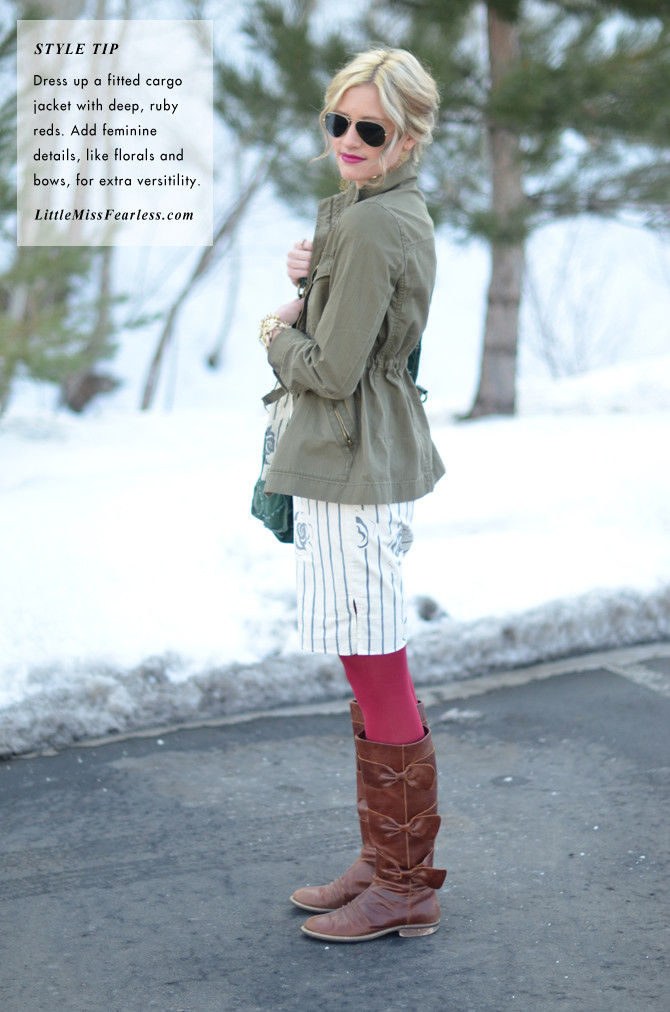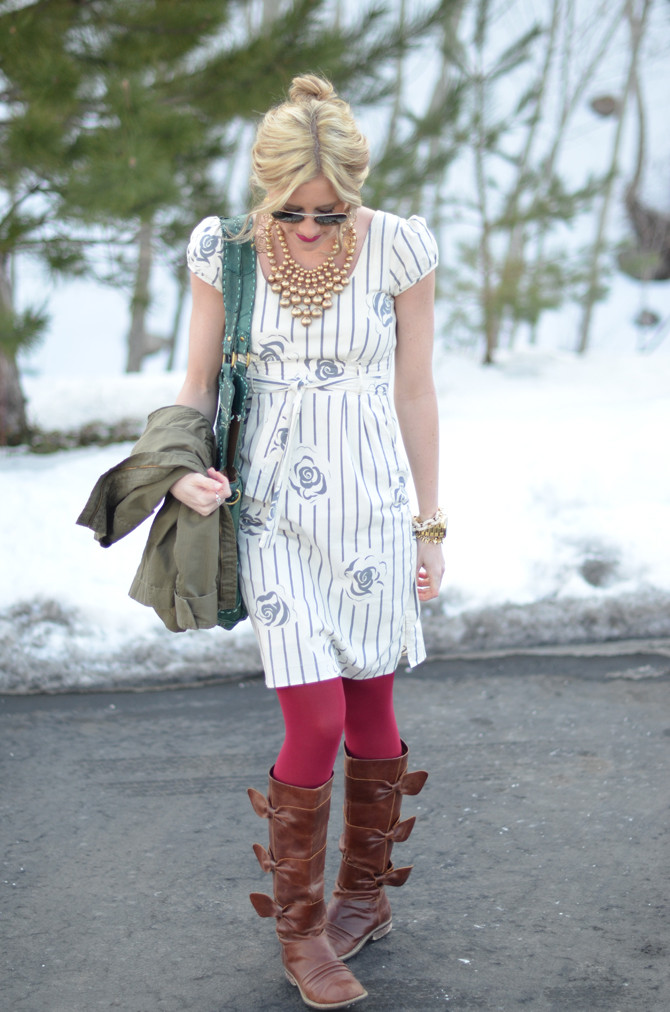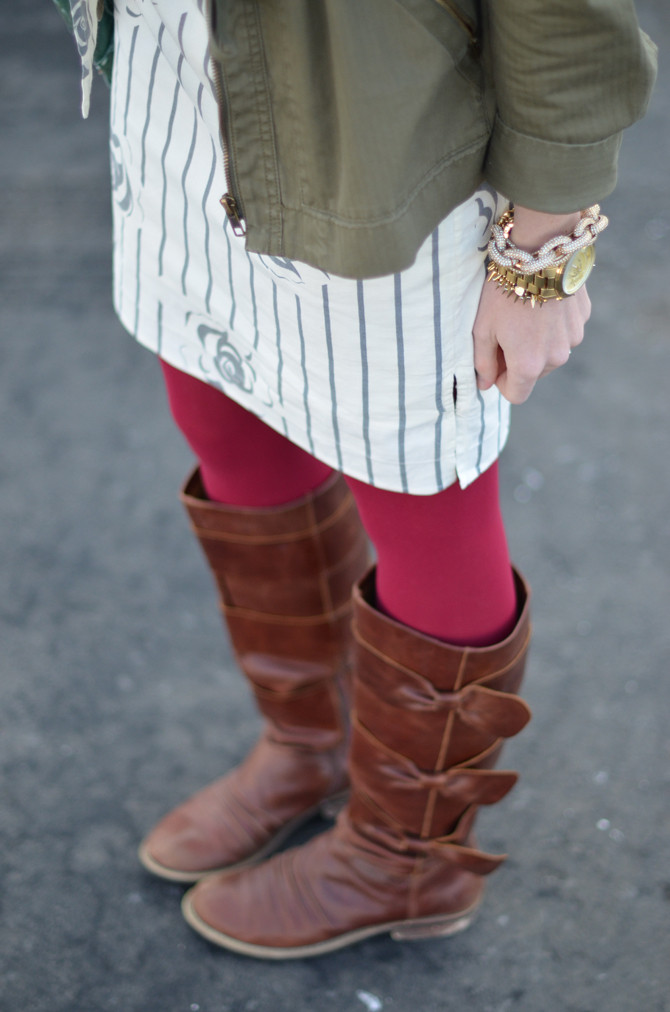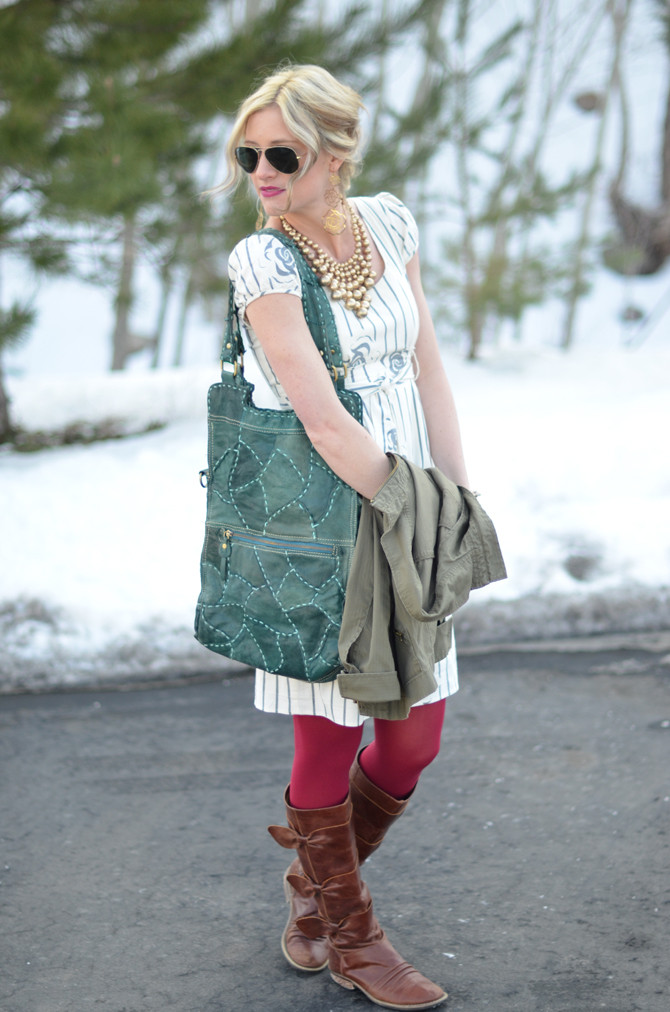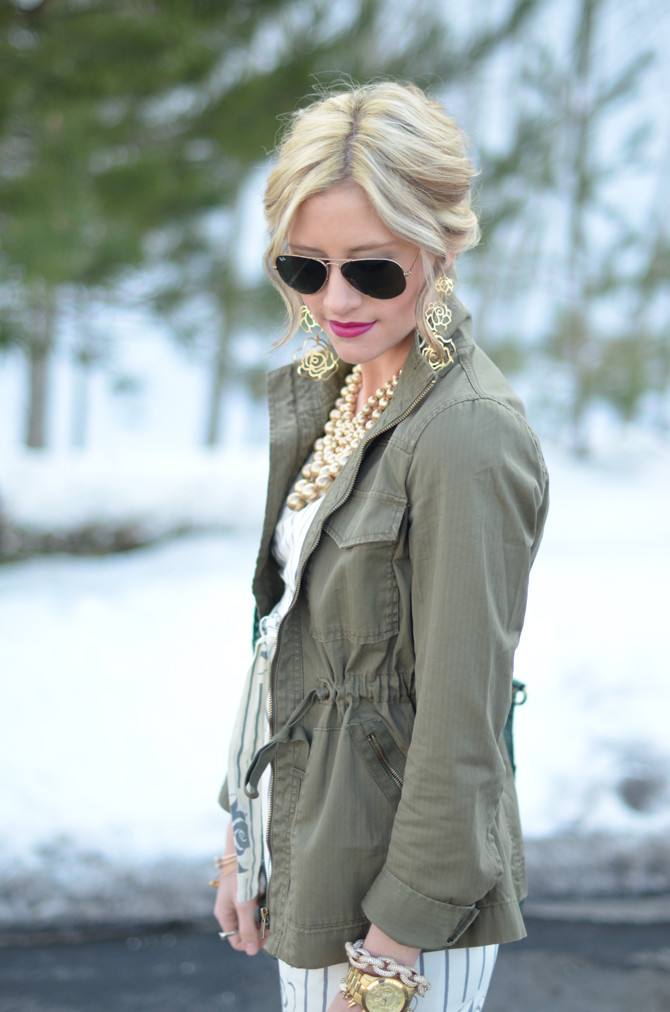 Lots of Anthropologie going on in this outfit (I have a soft spot for that brand).
I also love love love a good cargo jacket, and found this one at J.Crew Factory just before Christmas.

It's still available, but if you're looking for a different fit, here are some of my other faves:
Thanks for reading!
(Don't forget, the Lorraine Tyne Giveaway ends tomorrow.)