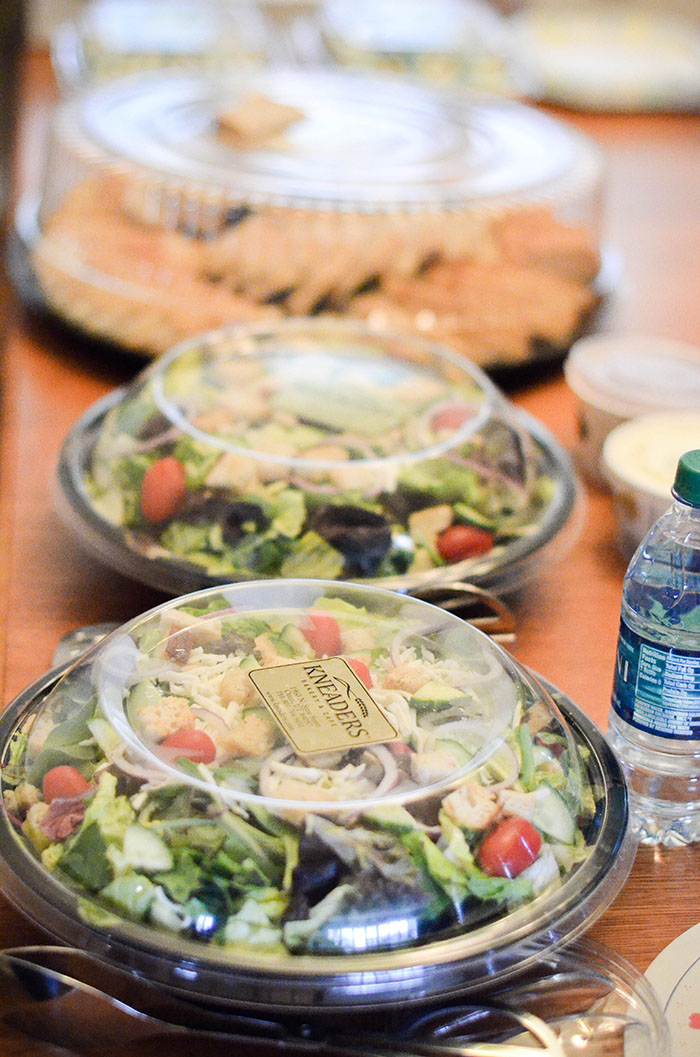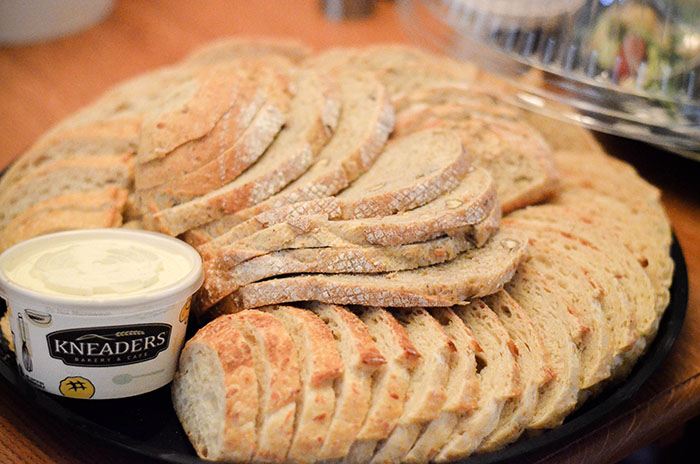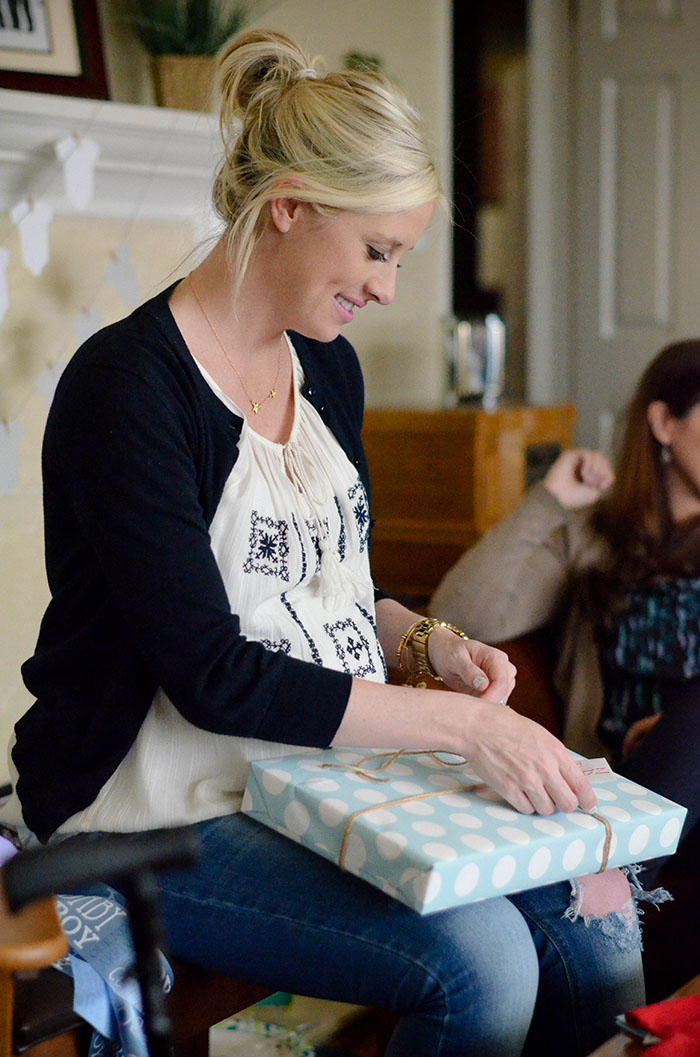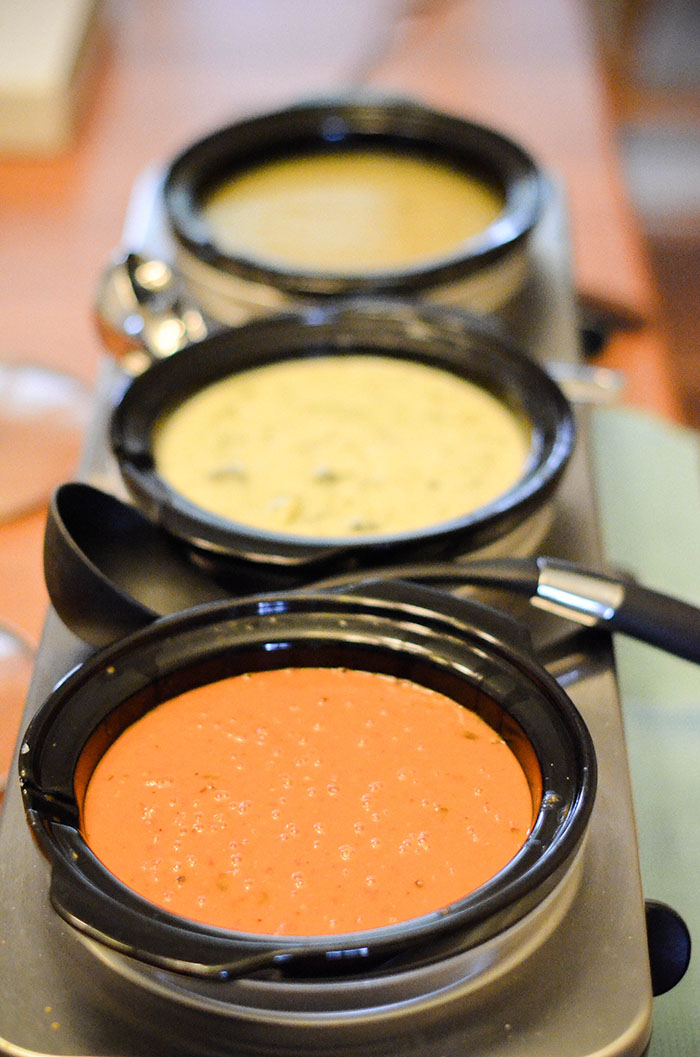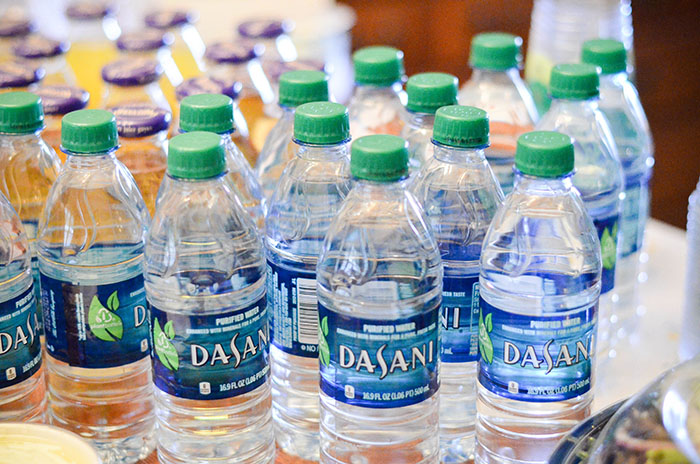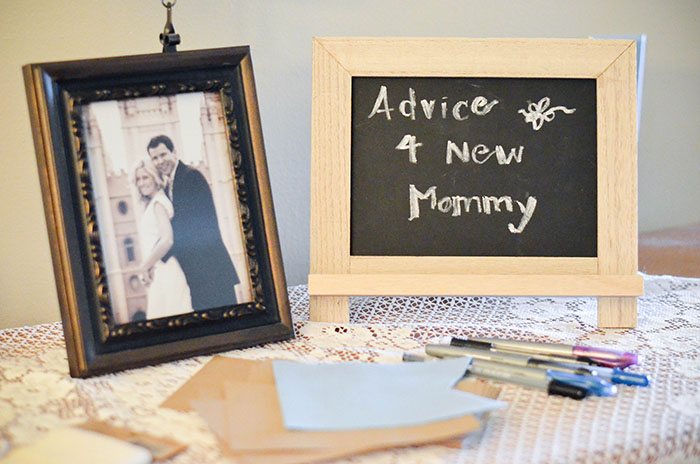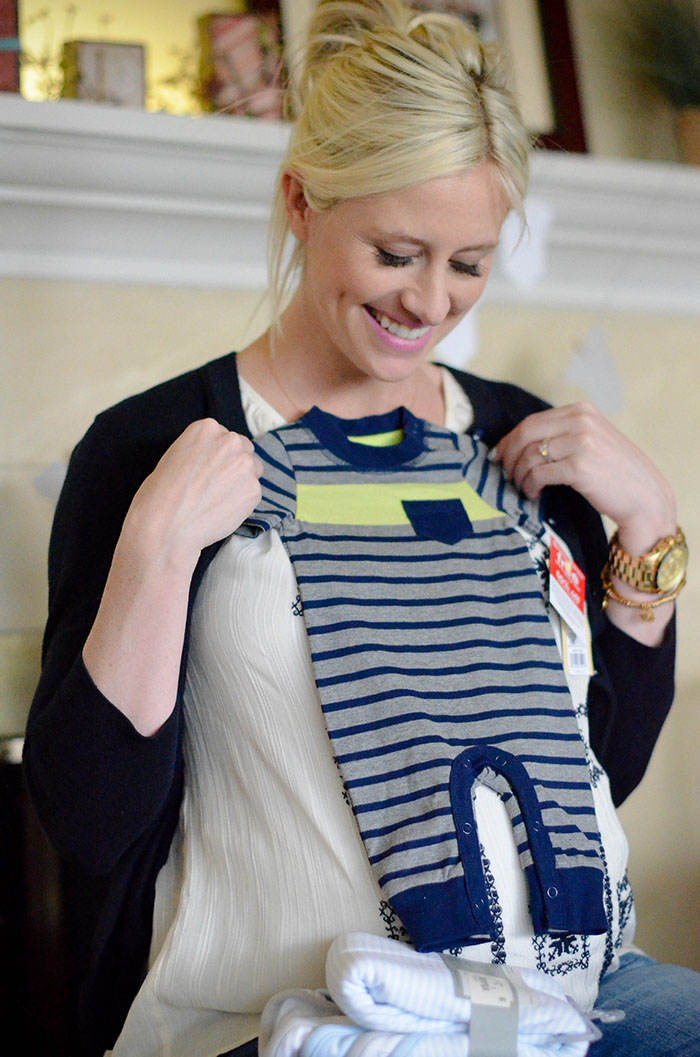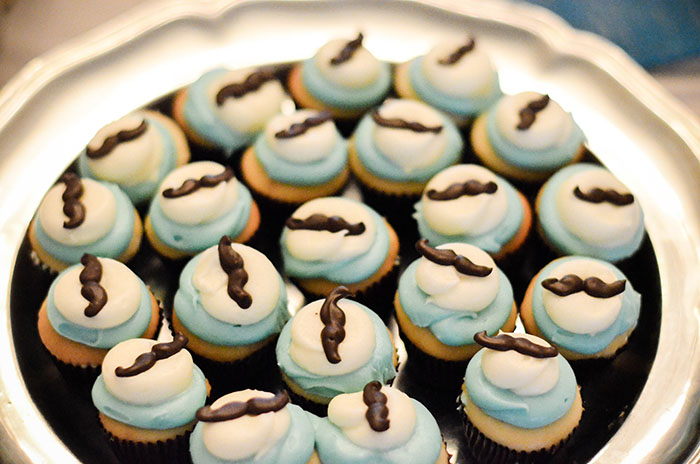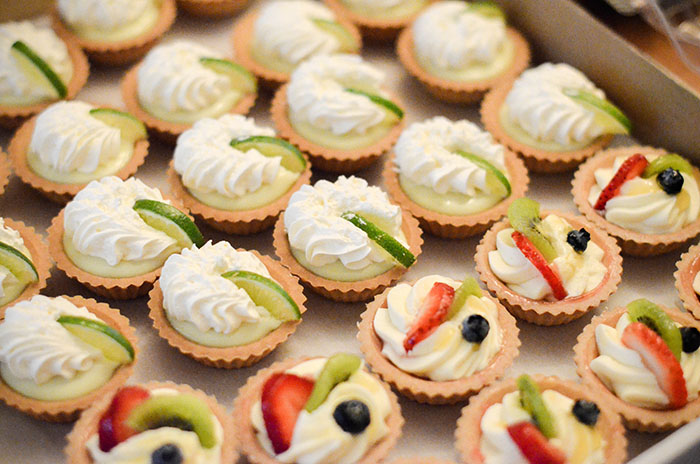 I was so fortunate to have Kneaders Bakery & Cafe cater my family baby shower on Saturday. It was THE BEST. Not only did it alleviate the stress from planning and coordinating who would bring what for the lunch, but the food was delicious! We chose the "Kneaders Best – Soup and Salad Lunch," which came with three soup choices, a bread platter, salad with choice of dressing, and drinks. The generous Kneaders team threw in the darling mustache mini cupcakes for my little man and the beautiful fruit pastries (ahh-mazing!).
Kneaders has always been on my list of favorites. We order from them for lunch meetings at work quite a bit and I'd always get the Turkey Bacon Avocado Salad (like, every time. It is sooo good) with a side of soup and slice of bread. Everything is made from scratch and they roast the turkey and bake the bread fresh every single day.
Before we started planning my baby shower, I didn't even realize they offered catering for small events like that, so I was thrilled to have them. The best part was how friendly and professional they were. The very founders delivered our order and even gave me a completely unexpected gift basket. I wanted to give them a huge hug! It was such a great experience.
If you have an upcoming bridal shower, baby shower or even just get-t0gethers with family or friends, you should definitely consider catering from Kneaders. The ordering process is easy — you start by entering your zip code, selecting the store nearest to you and then choosing from their localized menu. Before you do that, though, take a second to enter this great giveaway!
I'm teaming up with Kneaders today to give one lucky reader a $50 gift card and a chance to win a catering package valued at $500! Here are the deets:
The giveaway is open to residents in Utah, Colorado, Arizona, Idaho and San Antonio, TX, and will end on Saturday, Mar. 12, at 5pm MT. One winner will be announced by me and contacted via email. This same winner will then be entered to win a catering package from Kneaders valued at $500 (to be announced by Kneaders on or around Apr. 4, 2016).
Just a few simple steps required to enter via the Rafflecopter widget below…
Thanks so much for reading! Good luck!
Special thanks to Kneaders for sponsoring this post.