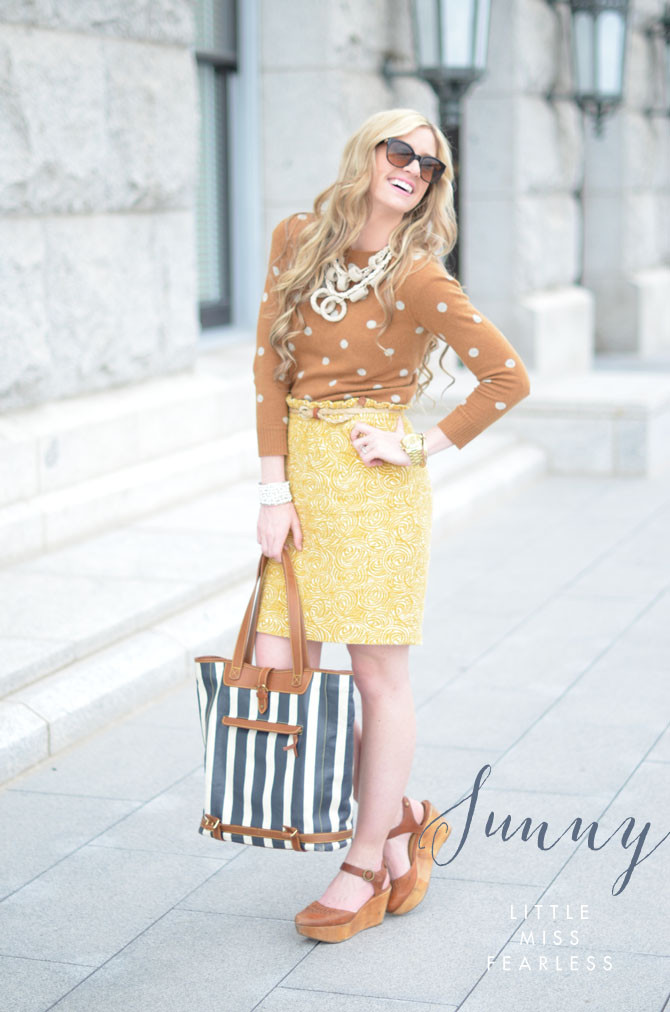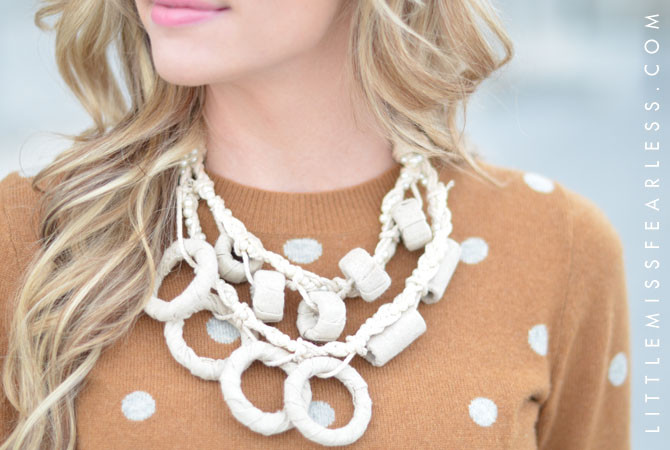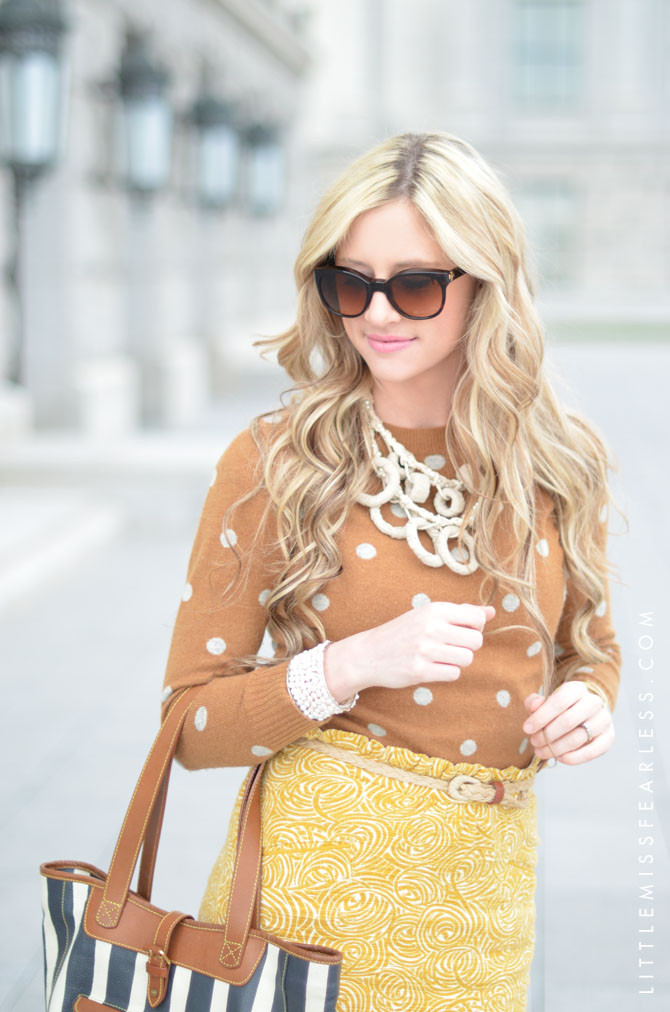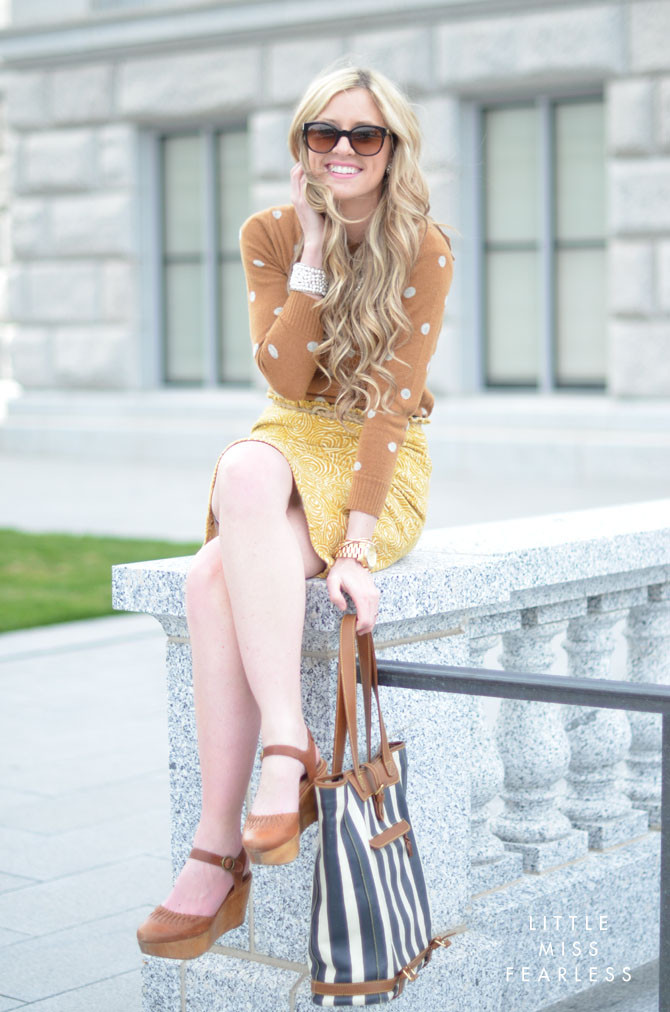 You may not get this vibe, but something about these yellow/caramel colors reminds me of a sunrise. Makes me wish I was lying poolside with an orange juice in-hand at a nice resort just before the sun starts to get hot.
(Don't those navy stripes remind you of hotel beach towels? haha)
Here's to dreaming!
Hope you have a great weekend.
P.S. Sorry for those blindingly white legs. This missy needs a tan. 😉
xo