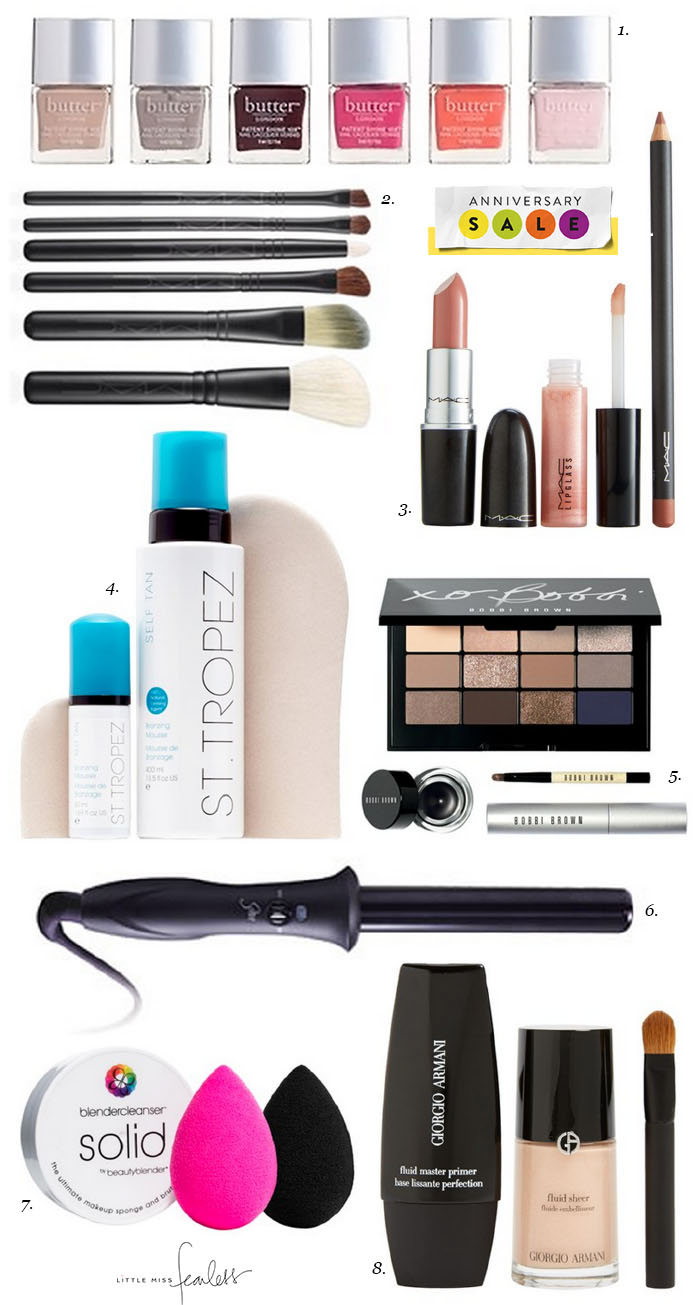 Early Access is here for the Nordstrom Anniversary Sale! If you are a Nordstrom debit or credit cardholder, you can start shopping the #nsale today before it opens to the public on July 17.
Ever since I started learning more about makeup from my lovely pal Lauren, I've been way more excited about beauty products and couldn't wait to see what would be in the sale this year! I purchased most of the items above, but love all of the items below as well (these MAC Look-in-a-box kits are great gift ideas for Christmas! Whoa, I just dropped the C-word in July).
About my purchases:

Be sure to check back next week for my other favorites from the Nordstrom Anniversary Sale. I'll break them out by Steals (items under $100), Deals (items $100 – $200) and Investments (items worth investing in that are $200 or more).
Have you browsed the Anniversary Sale already? What are your favorites items?
Happy Shopping!