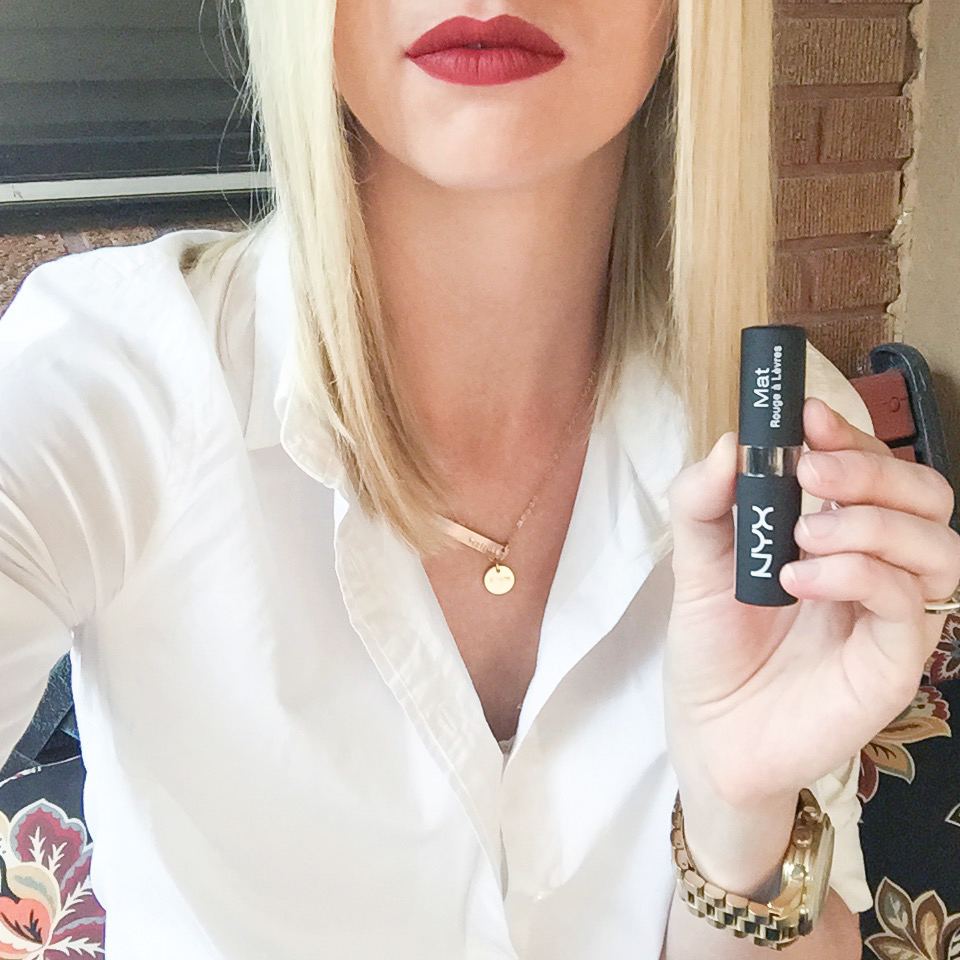 Step 1: Properly prepare your lips – This is arguably the most important part of a good lip do, especially when your look is more matte than glossy. I used Bliss Fabulips Sugar Lip Scrub (thanks to Lauren for getting me hooked on this), followed by my faaaavorite Too Faced Lip Insurance Lip Primer and then a few small dabs of bareMinerals "Well Rested" Concealer (the best concealer in the world!), which I applied with my finger and then blended with my Ulta Super Blender Sponge. A chalky concealer is a great trick when applying any lipstick because it will help the color stay on your lips longer.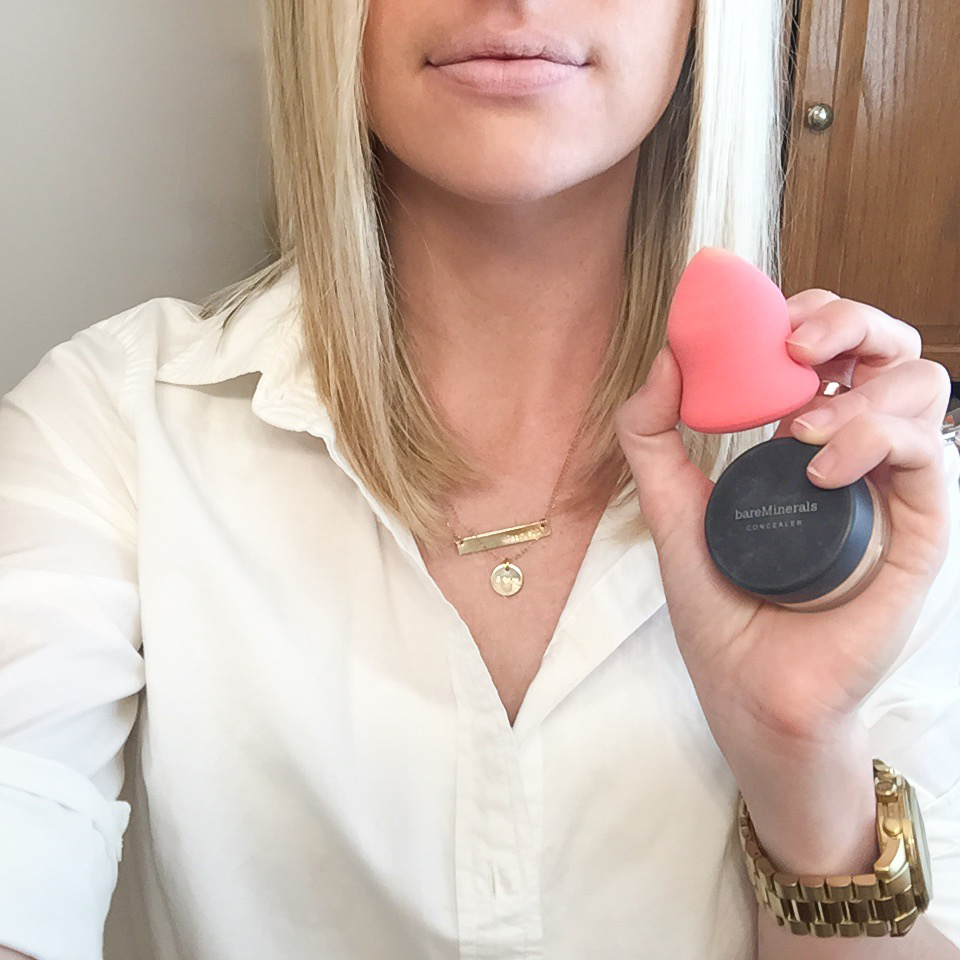 Step 2: Use a lip pencil – When you're after a true velvety lip, the easiest way to achieve long-lasting color is to line and fill your lips with a lip pencil. I used Smashbox Always Sharp Lip Liner in Crimson to line my lips, then lightly filled them in as the base coat. (Tip: The cooler the red, the more versatile it will be with different skin tones, plus, your teeth will look much whiter than if you use a warm/orangey red.)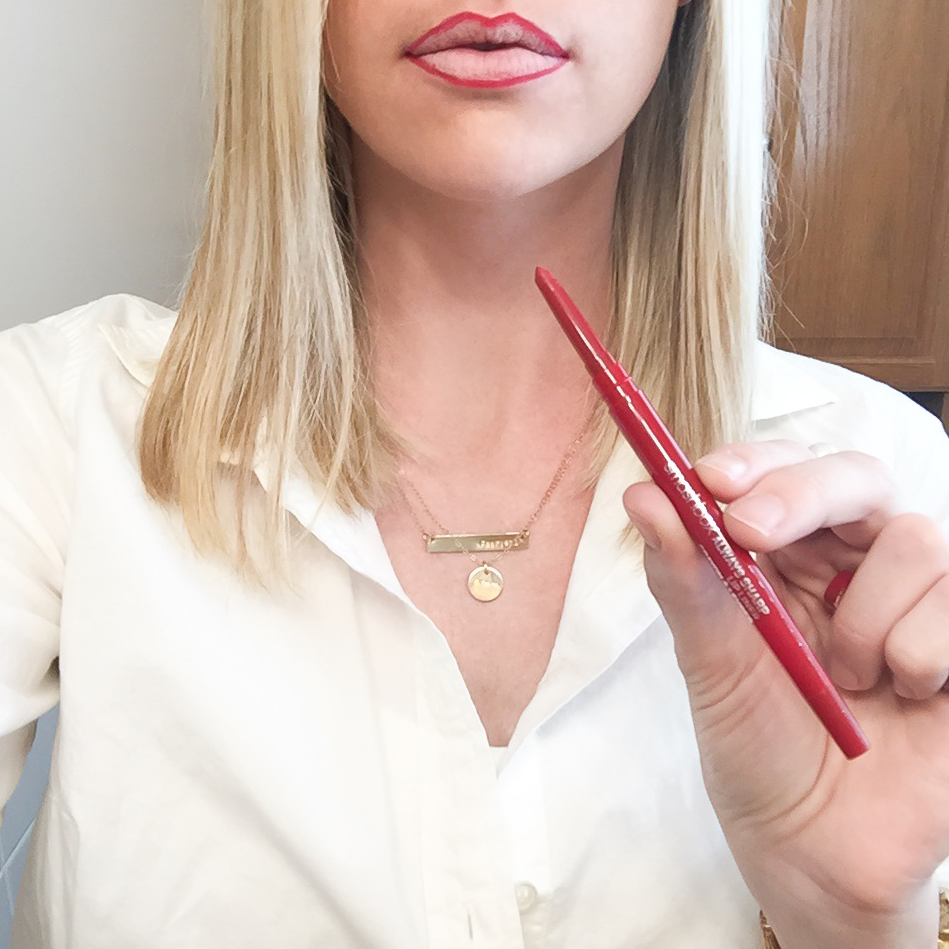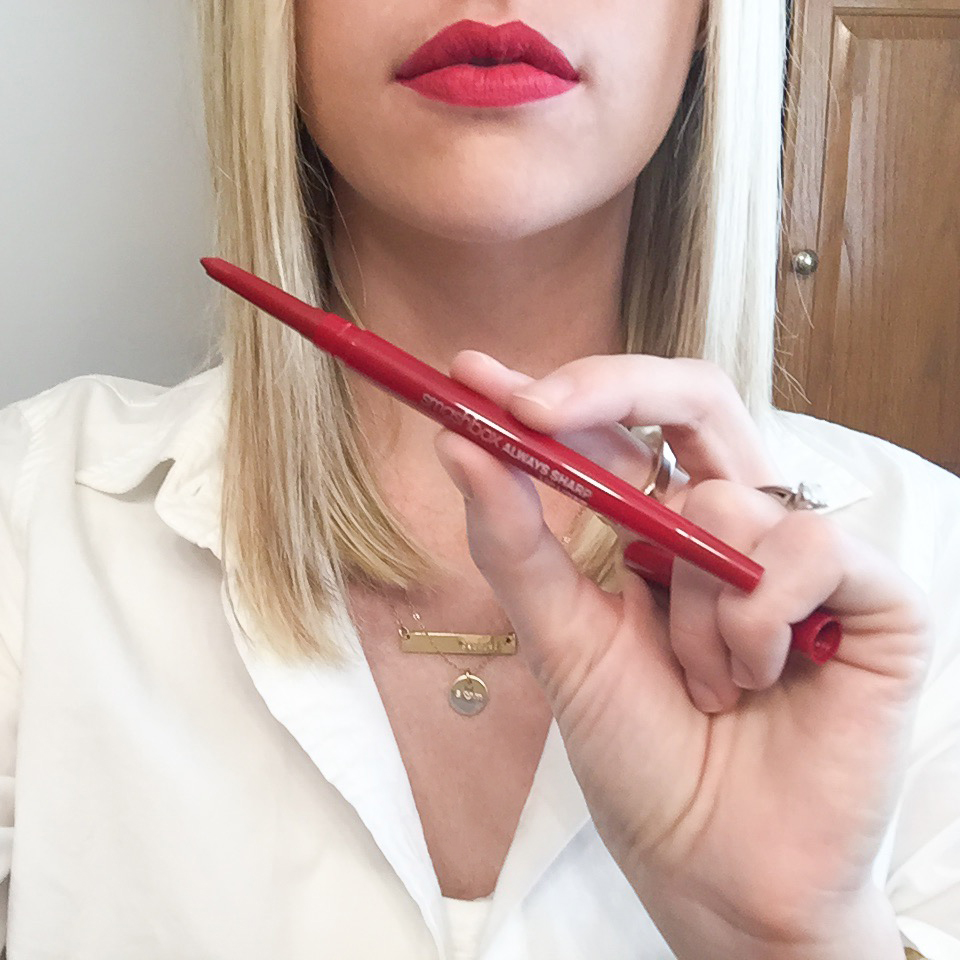 Step 3: Always choose a matte finish – Lastly, I filled my lips again with the Nyx Cosmetics Matte Lipstick in Alabama for a deeper red (my inspiration was Taylor Swift's dark cherry lips in her Blank Space music video). The most important part of a velvet lip is the matte finish so be sure your lipstick and lip pencil are matte and not glossy. This will also ensure your color is long-lasting, doesn't bleed, and has a true velvety-soft look. Blot lightly with a kleenex and you're good to go!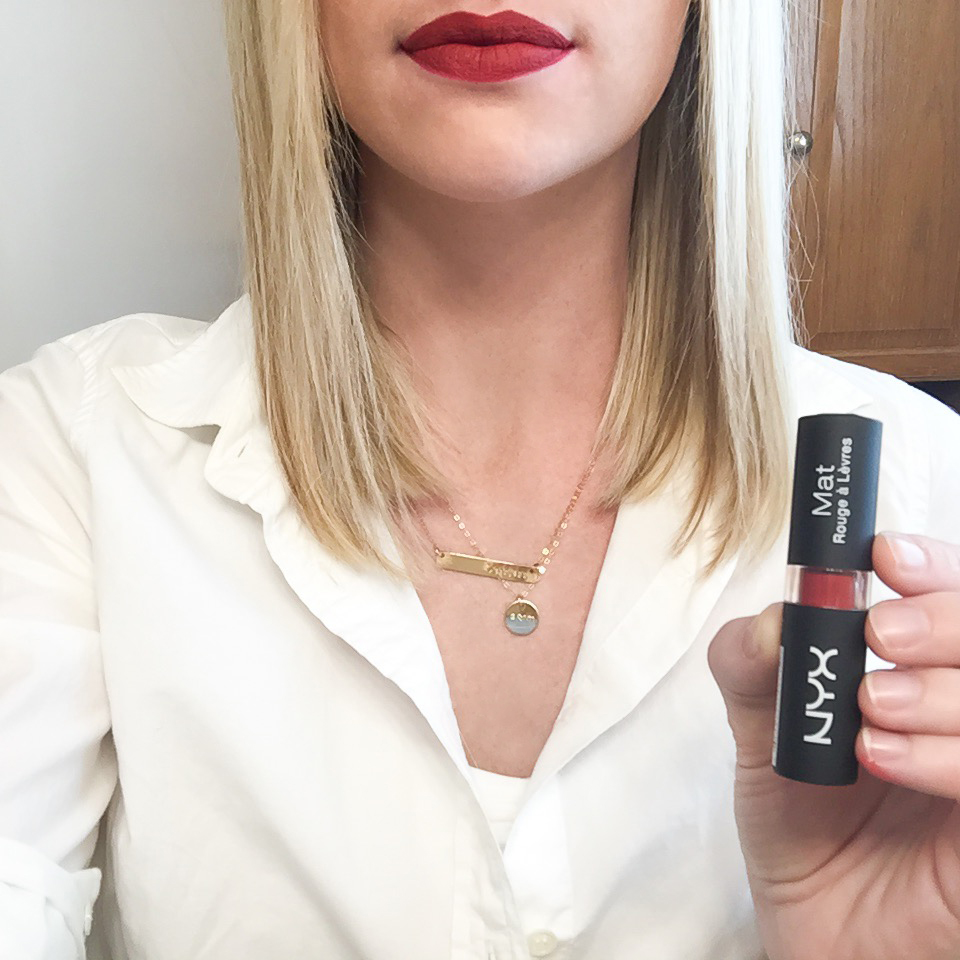 You can shop all of these products at Ulta Beauty…

Some of my favorite outfits/occasions for wearing a red velvet lip are:
To the office…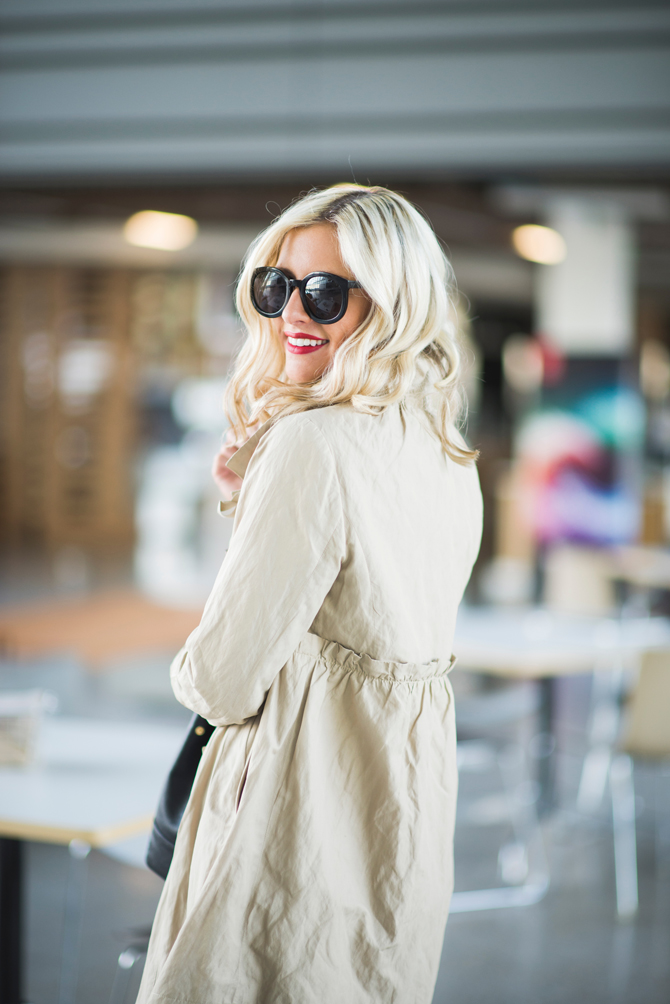 For the Holidays…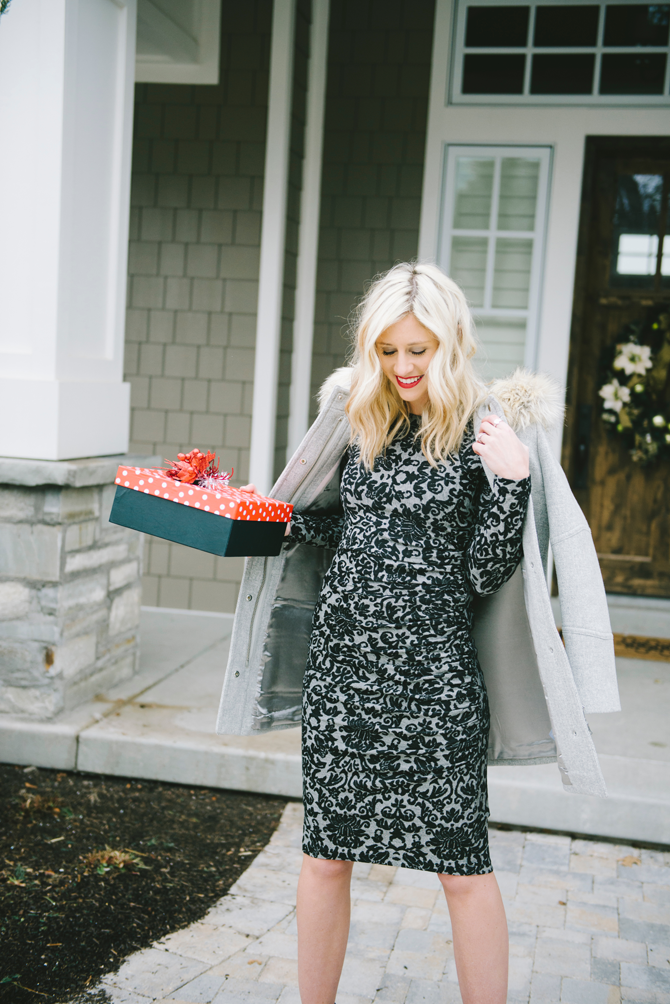 Extra casual…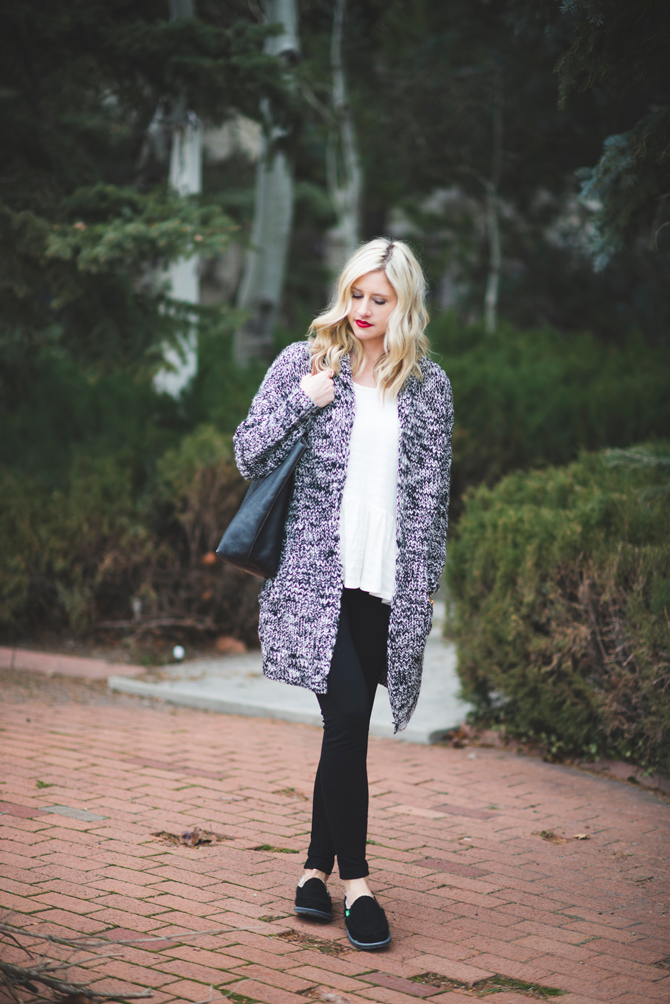 Always with stripes…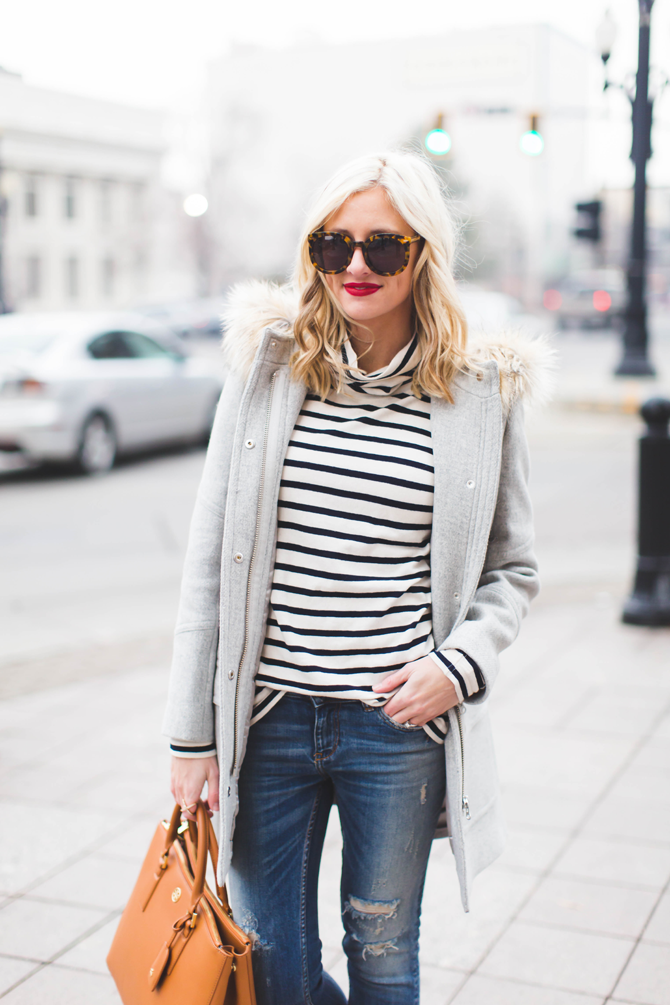 For more ideas, be sure to browse @UltaBeauty products on Instagram with hashtags #UltaTrendAlert and #StyleHunters4Ulta.
Special thanks to Ulta Beauty for sponsoring this post.