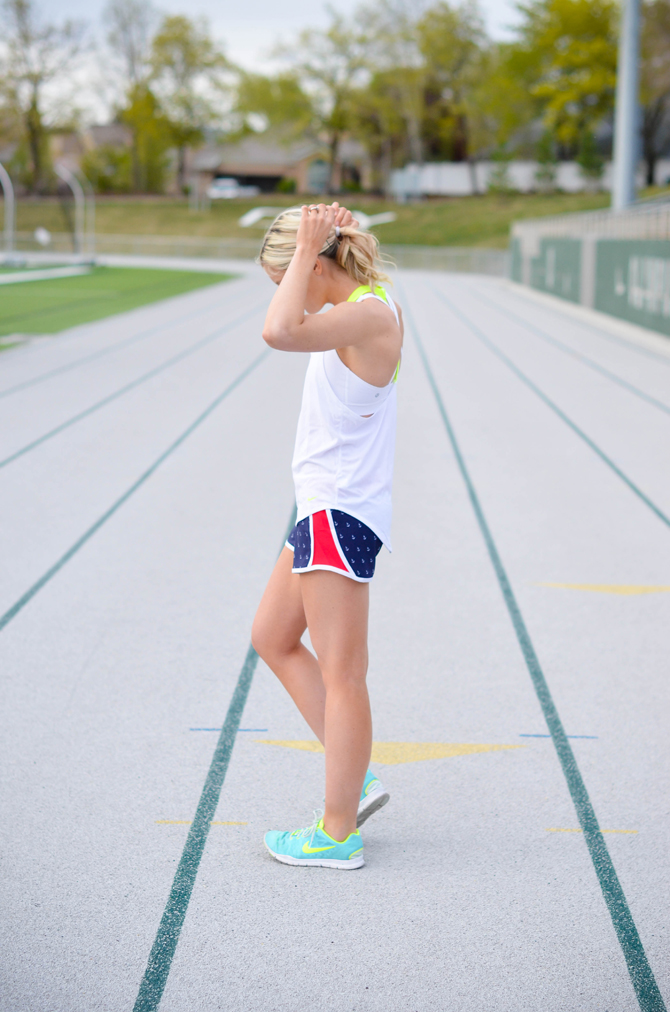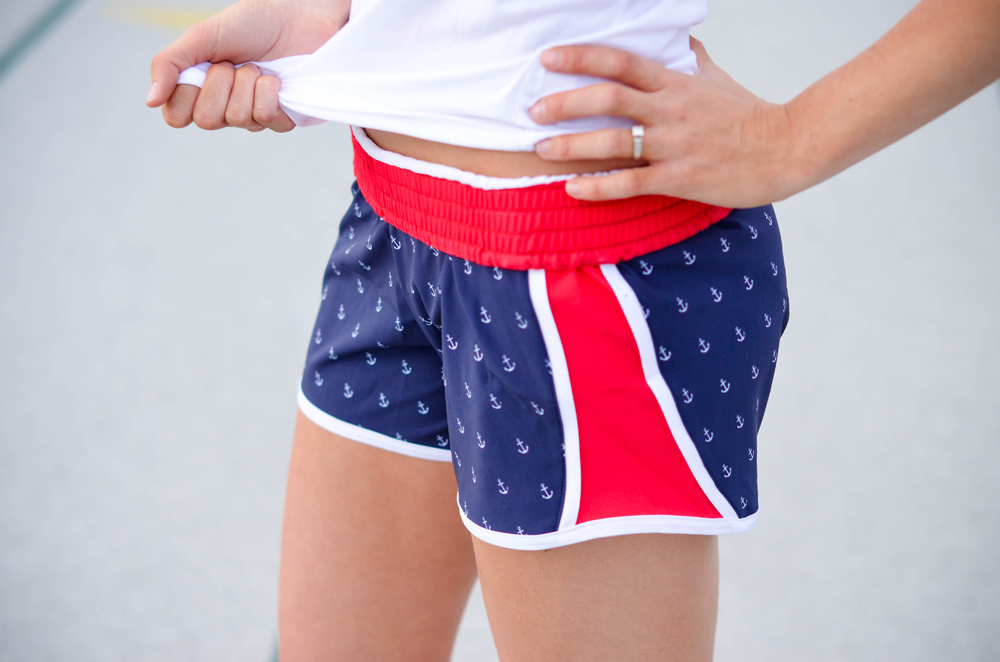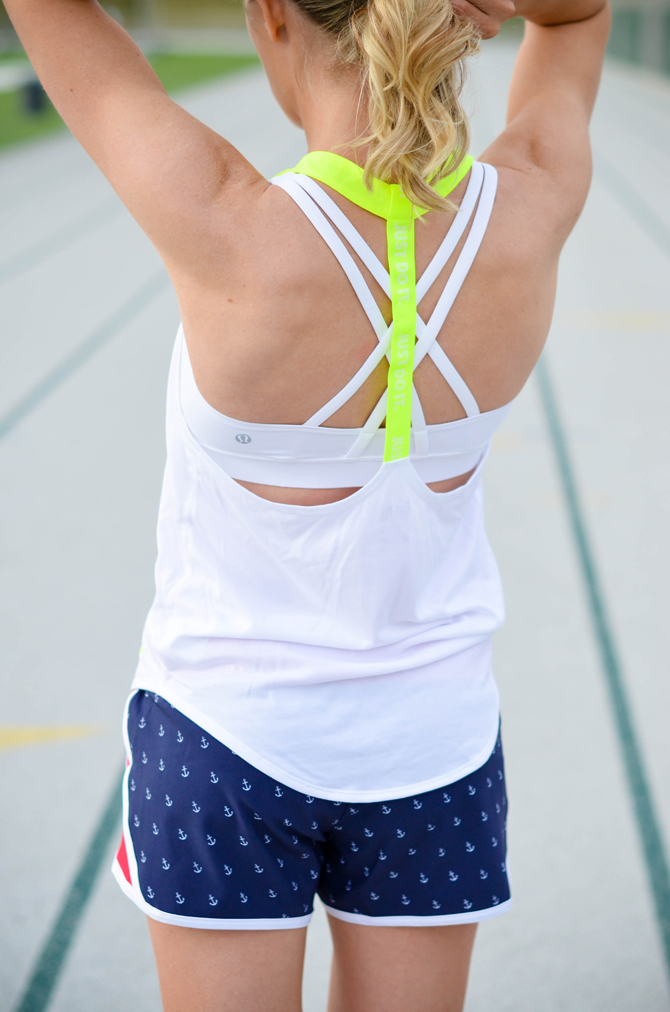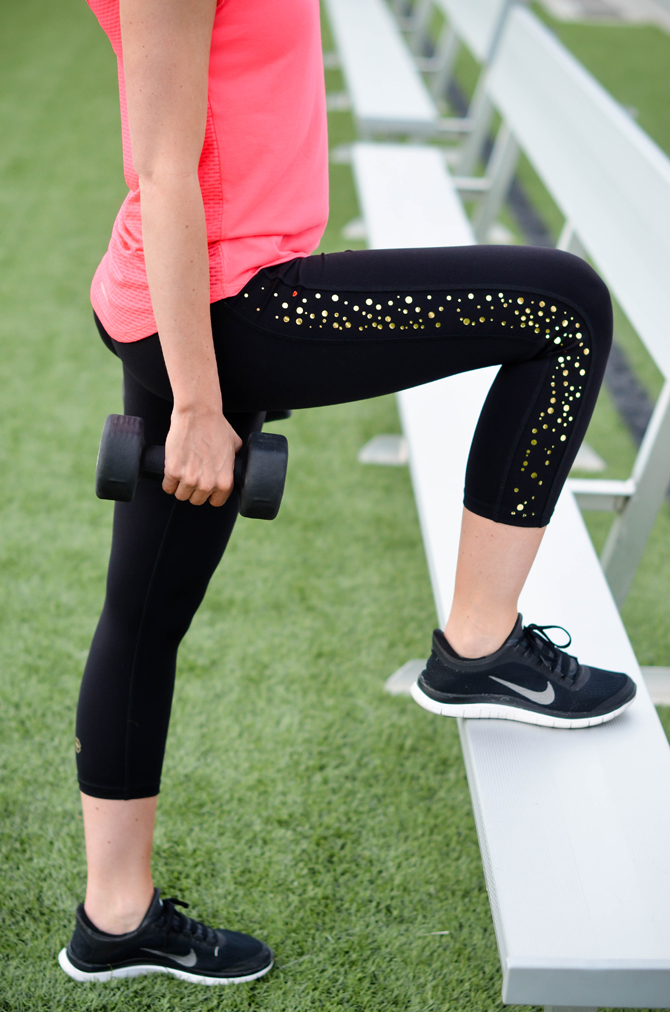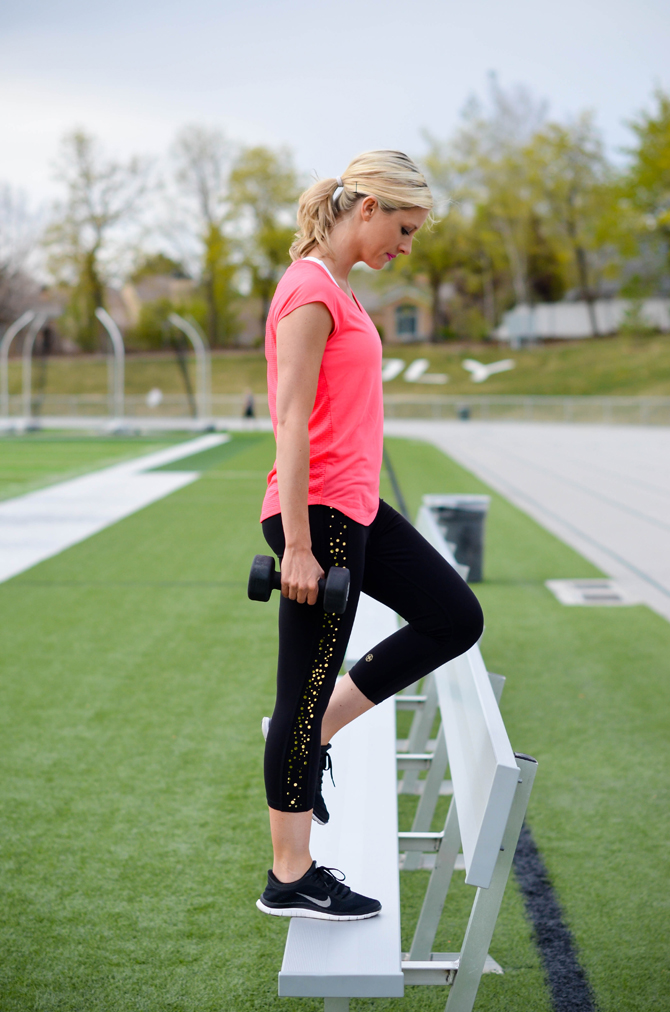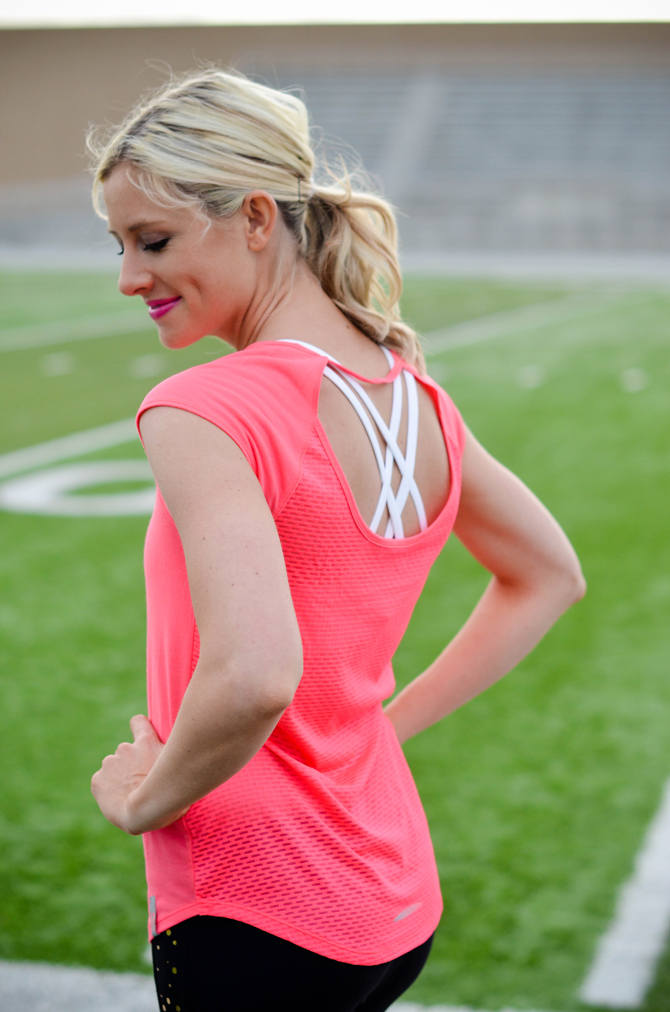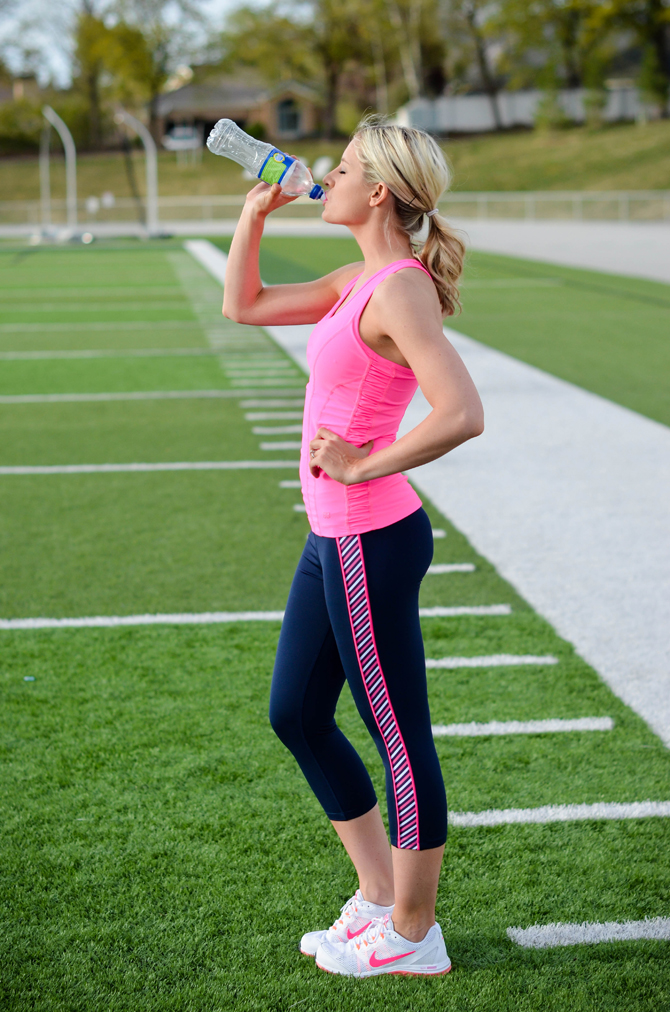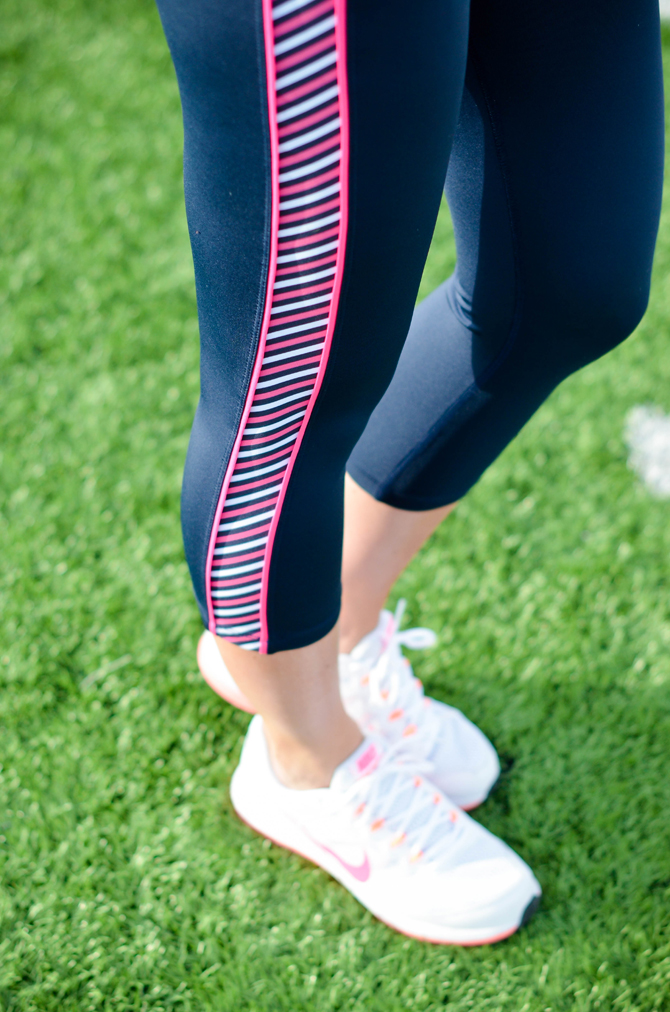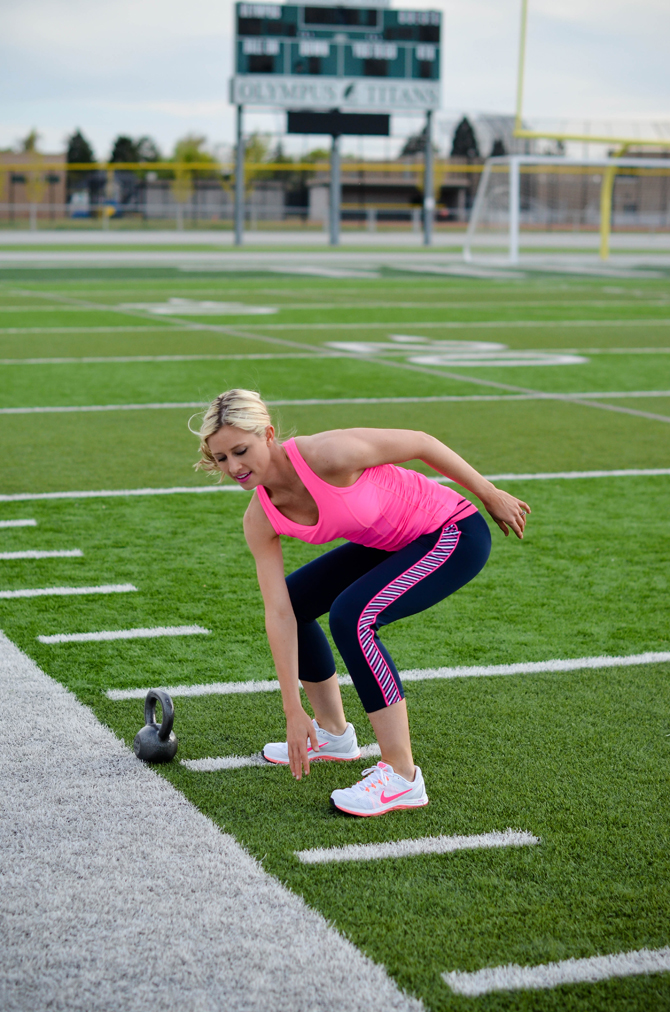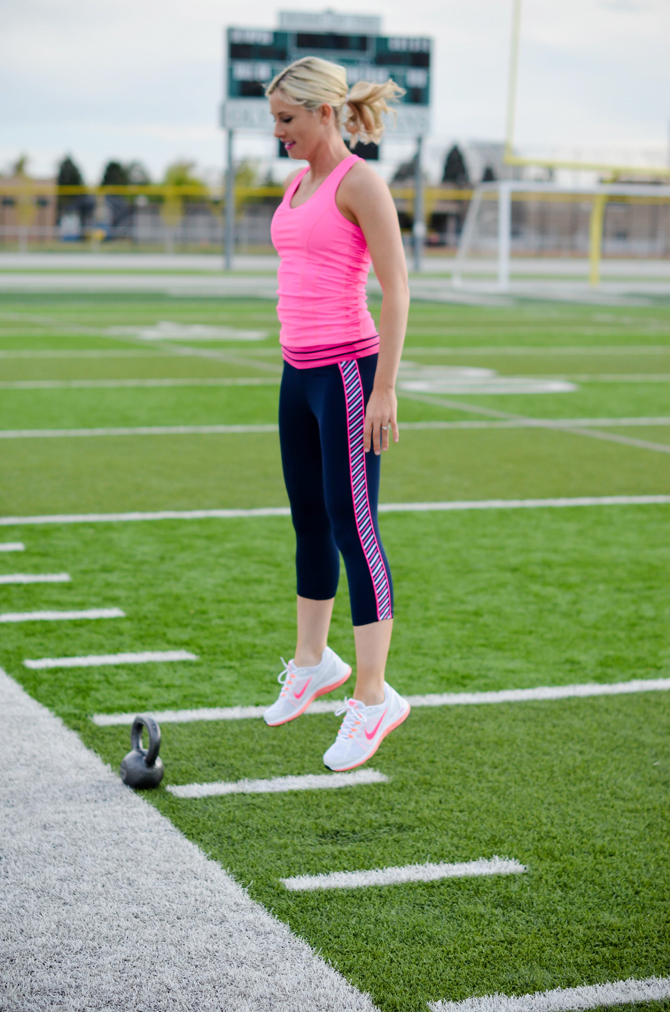 Outfit one: Devon Maryn Drop Anchor Shorts c/o | nike tank | lululemon bra | nike free shoes
Outfit two: Devon Maryn Confetti Yoga Capris c/o | under armour tee | lululemon bra | nike free shoes
Outfit three: Devon Maryn Stripe Down Yoga Capris c/o | albion fit tank c/o | nike flyknit shoes
Happy Fitness Friday!
It's been a while since I've provided an update on the latest #BBG fitness plan I'm following. I've had a few emails from some of you about whether or not I'd recommend it, what I like/don't like about it, etc. I'll give a more in-depth review in my next Fit Friday post, but the quick answer is, YES. I highly recommend the Kayla Itsines BBG plan. The flexibility it provides with being able to do the workouts from anywhere is a huge plus for me. It's always challenging trying something new, but that's where we make the most change. I sometimes feel embarrassed to do the workouts in public because some of the movements are new to me, but the great thing is, I can easily do them from the privacy of my home until I get a little more confident. And that is the number one reason why I'd recommend it. Feel free to reach out with questions via my contact page, but I promise to share more details in my next fitness post!
And before you go, I want to introduce you to a new activewear and lifestyle brand, Devon Maryn. They have so many unique (and some girly), cute styles for your workout wardrobe, and I'll be the first to admit, getting new workout clothes makes me more motivated.
The anchor shorts I just had to have because they bring out my inner beach-girl-gone-sailing mentality and you can never go wrong with something nautical. I'm also loving the confetti capris because they provide the comfort of wearing black (I always feel slimmer in black) with a little pizazz. And the stripe capris caught my eye very first because I don't have any navy workout capris and I love how the neon pink just pops against the–also slimming–dark navy.
All of the styles I'm wearing are made of super comfortable fabric that's flexible and soft. That's something I look for first when shopping for new workout clothes. No matter how cute it is, if I can't move in it, I'll never work out in it. You should definitely check out these and other styles at Devon Maryn this weekend (ya know, in between your workouts). 😉
Special thanks to Devon Maryn for sponsoring this post.
P.S. Head on over here to see if you won the DownEast giveaway!