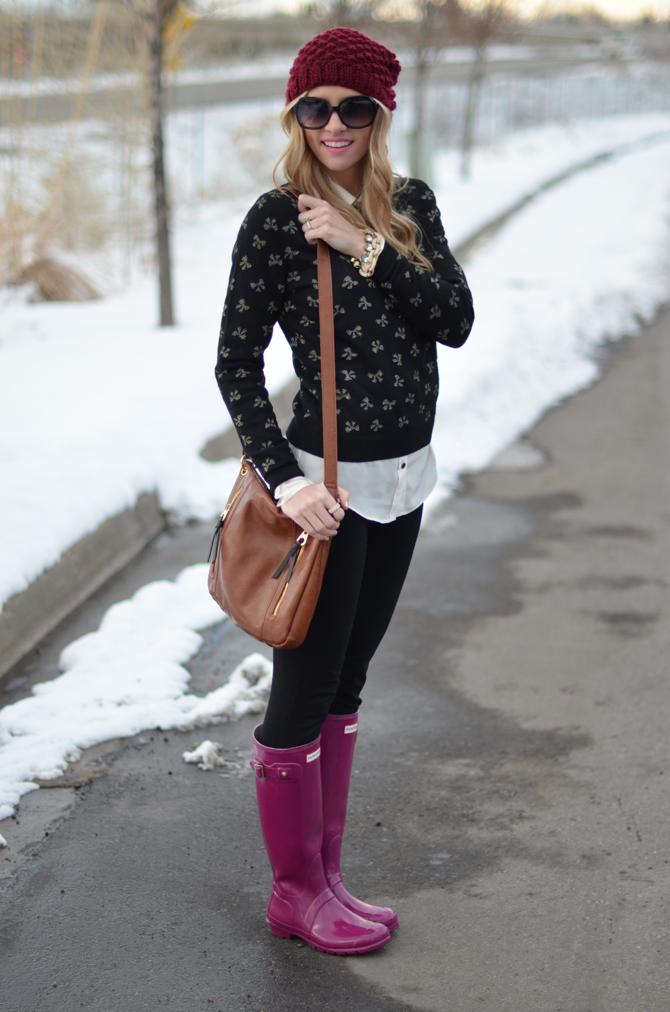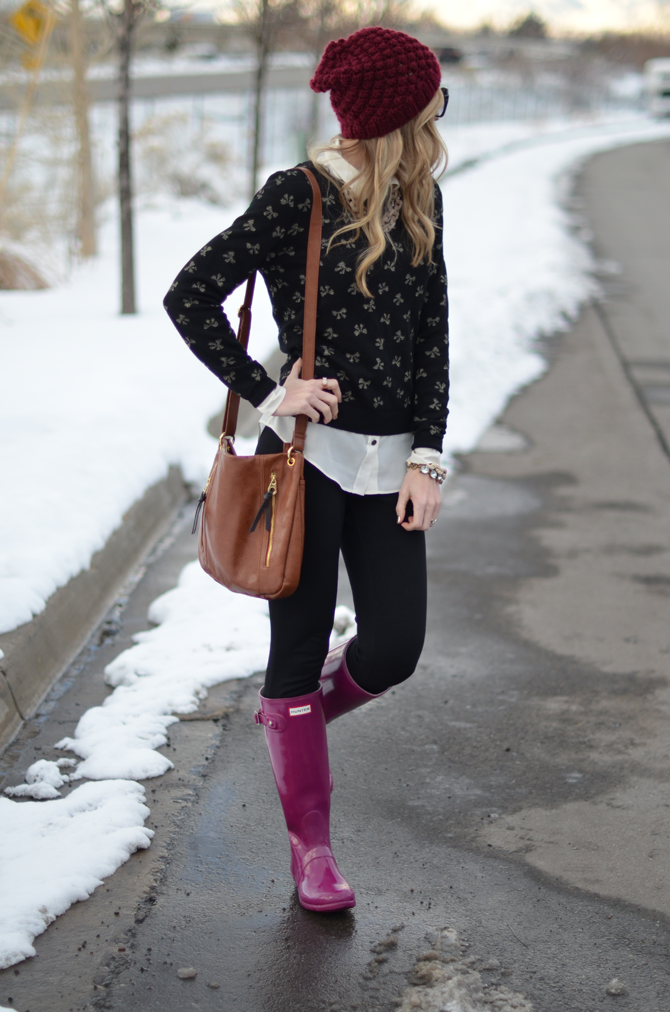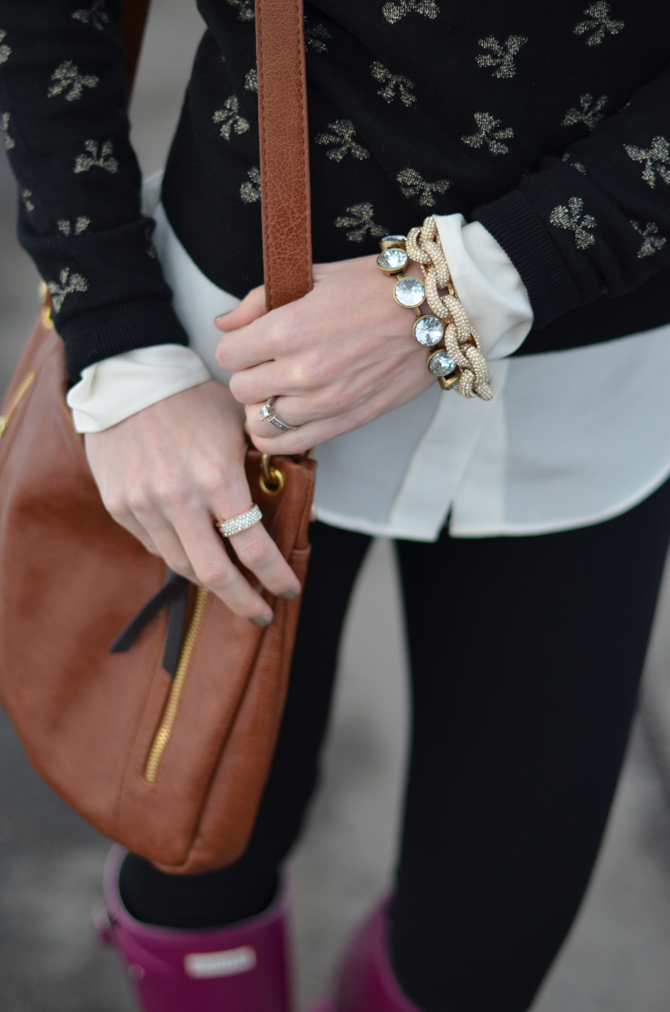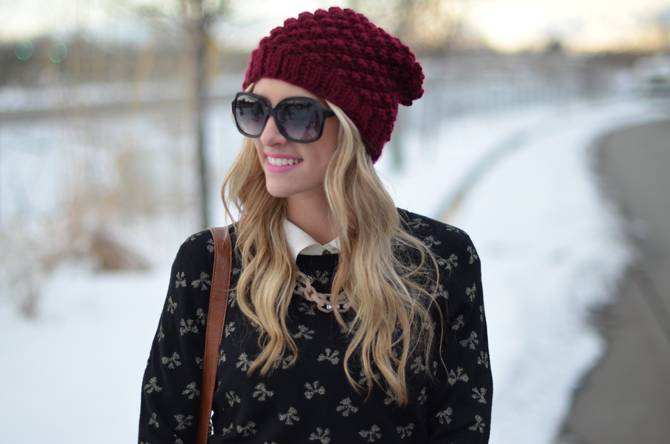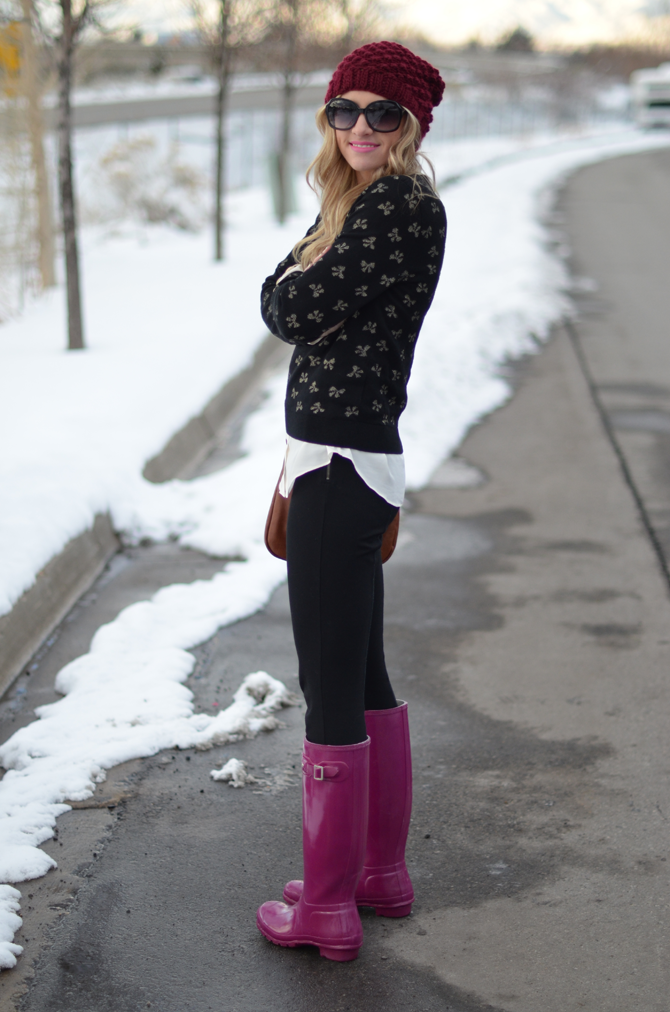 sweater: h&m {similar
style
} | shirt: jcrew {similar
here
} | pants: jcrew {
similar
} | boots:
hunter
| hat: h&m | bag: colab via tjmaxx | sunglasses:
madewell
| necklace:
hello fab
c/o | bracelets:
jcrew
| ring: nords rack | lips: pink nouveau by
mac
It's already Friday! My short week has been busy, especially at work where things went right back to the grind on Wednesday. BUT, I'm a few days closer to checking off one full week of my workout program. Last night's challenge was brutal (thanks, Jesse and Trish) and my muscles will continue to feel sore all day long…but it's so nice just to feel them again.
I hope all of you are proud of the progress you've made toward your resolutions.
I'll share a quick diet tip tomorrow that'll be yours for the taking or leaving.
Have a great weekend!
xo,