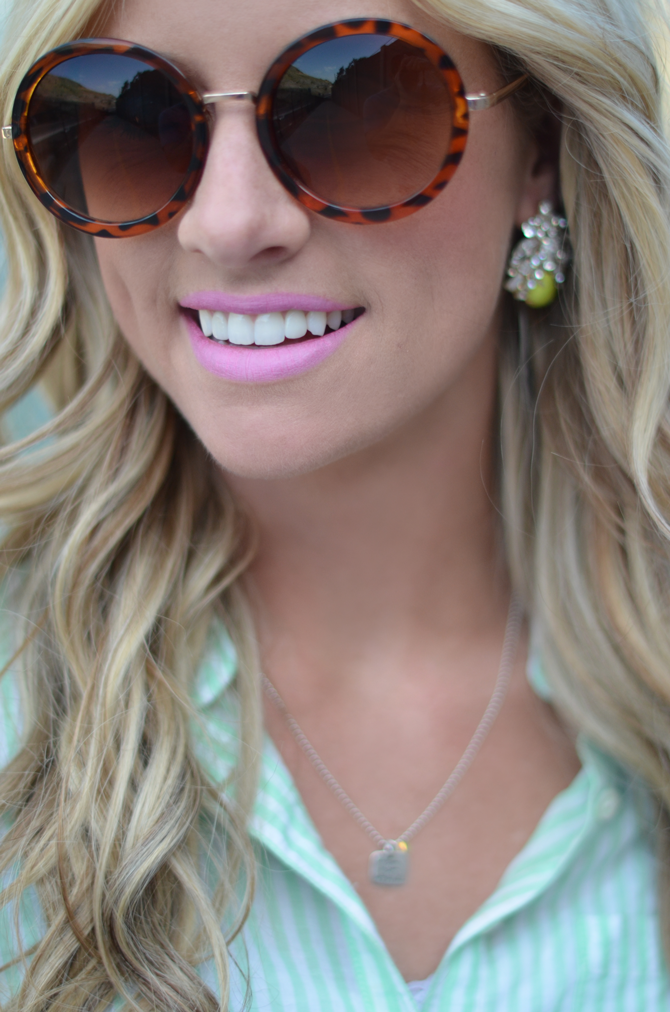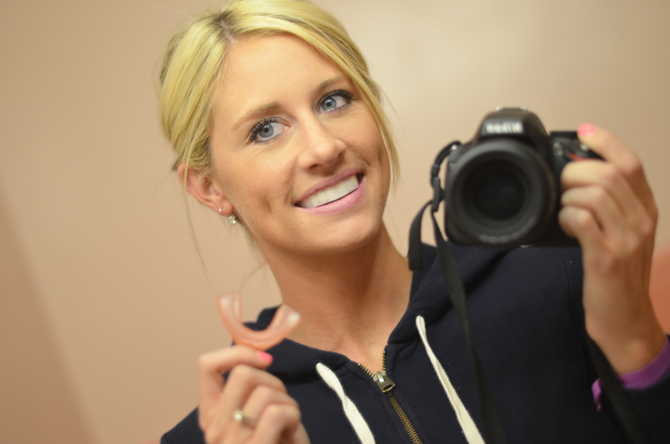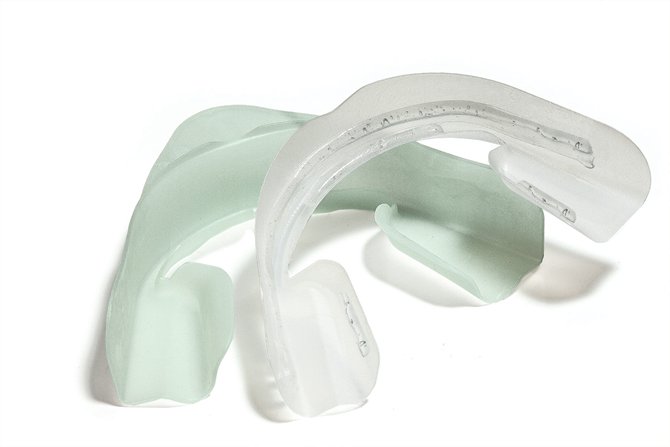 Teeth whitening is one of those things you don't think about until you're in a photo with a friend who's teeth are WAY whiter than yours. Honestly, I don't think about it that much, but that's why I love having a teeth whitening kit that allows me to whiten as often as I want, especially if I just need a few touch-up treatments or if I'm whitening on-the-go.
Opalescence Go! is the best professional (and affordable) teeth whitening product I have tried, and the fact that I can only get it from my dentist gives me peace of mind that I'm not secretly destroying my teeth. I usually notice a difference by the third or fourth treatment and the full kit comes with ten trays, so it lasts quite a while if you're just doing touch-ups. I sometimes get a little sensitivity in my bottom teeth, but when I do, I just skip a day between treatments, or just whiten my top teeth with the next treatment. Because each treatment only takes 30-min., I'll often whiten while I'm showering or when I'm getting ready in the morning. The trays are super comfortable and they don't slip out of place or get goop all over.
I swear by this product. That's why I'm so happy to be offering a giveaway today where FIVE readers will win their own Opalescence Go! teeth whitening kit. Follow the three easy steps below to enter, and please note the fine print.
Enter to Win Opalescence Go!
Win an Opalescence Go! teeth whitening kit. To enter:
Follow Little Miss Fearless on Facebook: Facebook.com/LittleMissFearless
Follow Opalescence on Facebook: Facebook.com/Opalescence
Leave a comment on this blog post confirming that you 'liked' the Opalescence Facebook page and that you want to win! Don't forget to include your email address!
The contest is open to U.S. readers only and will run Oct. 9 to Oct. 16. The winner will be announced by 5:00 p.m. MDT on Oct. 16, 2013.
The Fine Print: Five winners will be selected, and each will win a free Opalescence Go! teeth whitening kit in the flavor of their choice. Ultradent Products, Inc. will contact each winner to coordinate the shipment of Opalescence Go! Because this is a professional teeth whitening product, we must send the winner's kits to their dentist's office. Winners will pick up their whitening kit from their dentist—no appointment needed! And don't worry—the dentist won't walk away empty-handed—they'll receive a discount for their first order of Opalescence Go!
AND THE WINNERS ARE…
Laura Ferrin (carlislele@gmail dot com)
Abbie (puma_love_@hotmail dot com)
Paige (seepaigerun@hotmail dot com)
Kristin (rassafrassa@hotmail dot com)
Ericka Gilliland (ericka.e.hansen@gmail dot com)
Congratulations! You'll be receiving an email from Opalescence regarding pickup of your teeth whitening kit at your dentist office.
Thanks to everyone who entered!
Hope to bring you another Opalescence Teeth Whitening Giveaway in the future.