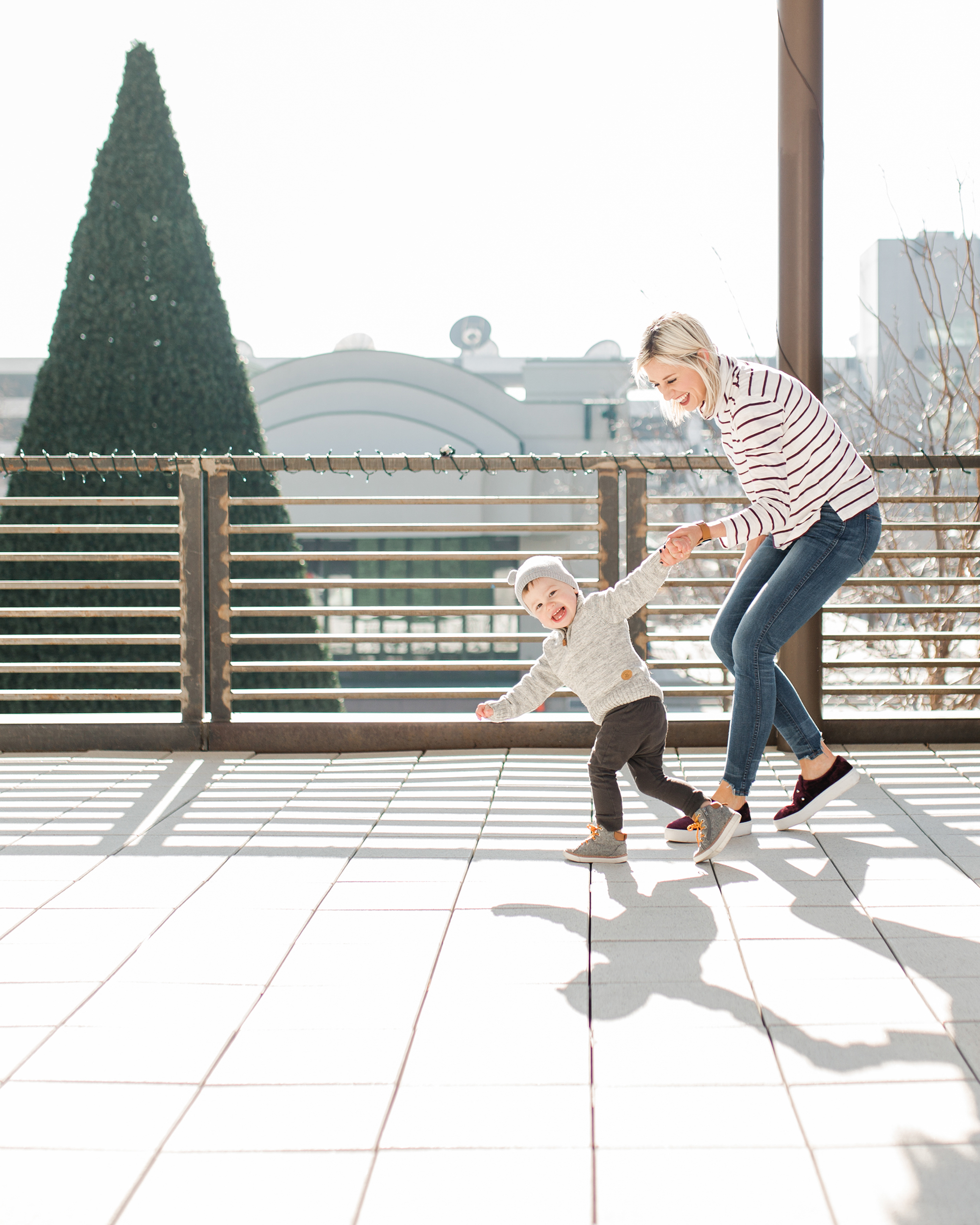 If you haven't noticed by now, nearly all of my blog photos are taken by professionals. Photography is hard, and certainly not on my list of talents, but it's amazing what I've learned from the pros over the years that has dramatically improved the way I take my own photos.
My only regret is not asking for pointers earlier on. So if you're in that boat now or just want to take better photos, today is your lucky day!
One of my favorite people and photographers (you may remember the amazing photos from this post), Travis Richardson, from Travis J Photography, is here to share his tips for making your photos BETTER. Most of these apply to a DSLR camera, but I think they help even with an iPhone cam. And if you're like me and you're taking 10x the amount of photos now that the holidays are in full swing, you'll love these tips for pics with friends, family and especially crazy little ones (like Benji).
Enjoy!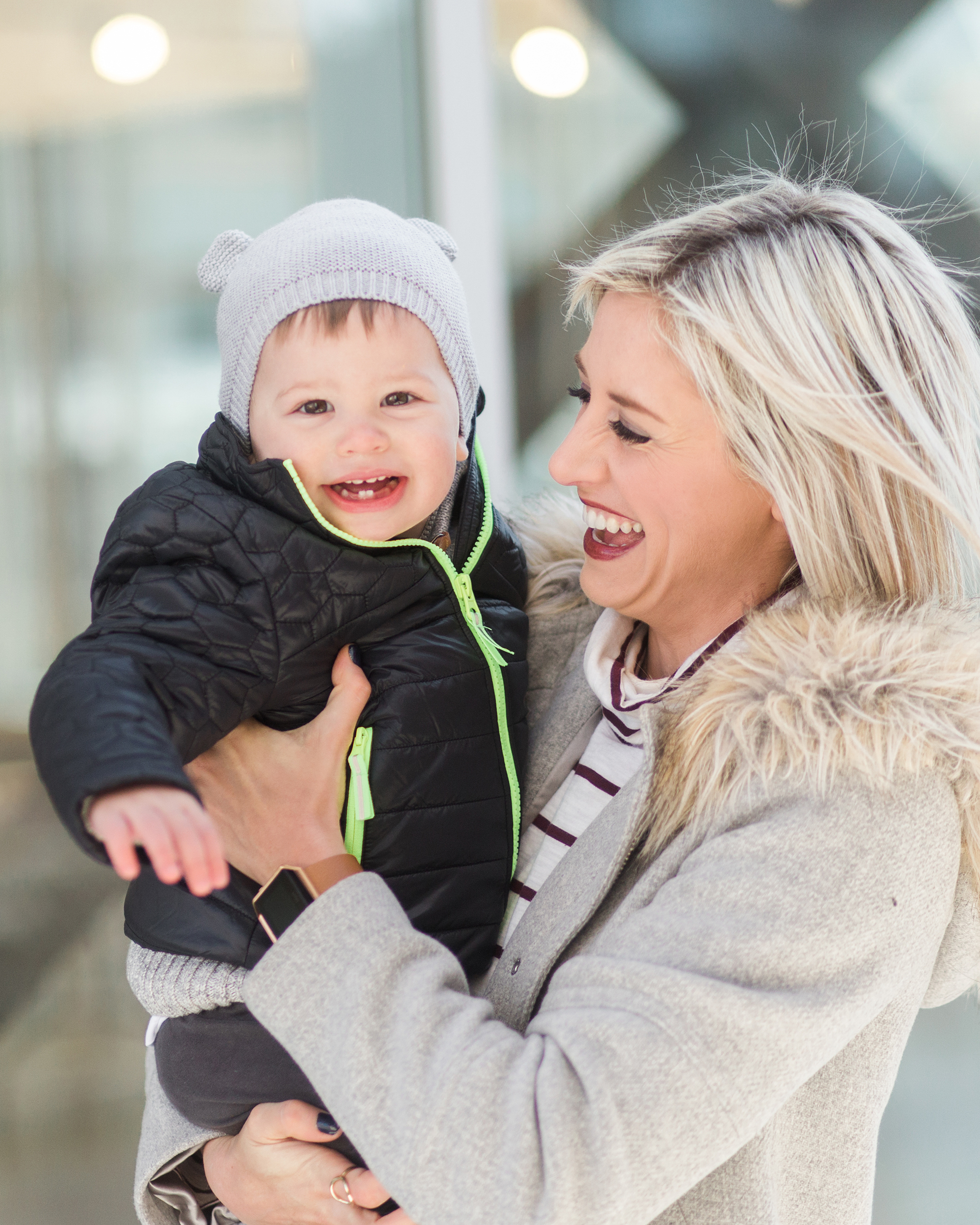 Hi there! I'm Trav from Travis J Photography. When Amanda asked me to take a few photos of her and Benjamin, I thought this would be a great opportunity to also share some of my go-to tips for taking better photos, just in time for the holidays (because who doesn't want better photos to post online or print in our chat books?).
Here are 4 quick tips I incorporate every time I shoot…
1. Be patient.
As parents, so many times we say, "My kids are the hardest to photograph." Whether they are high-energy or extremely opposed to having their photos taken, it ultimately comes down to us as parents deciding to not get upset and keep this from turning into a stressful situation. Making sure our kids act and look exactly how we want them to in the photo is a recipe for disaster.
I like to prep my kids and tell them that we're going to do a fun activity and as part of this activity we are going to take a couple of photos. I tell them, "If we can all be good for the photos, we'll be able to do more fun things." Then when it's time to take photos, I try to keep it short. Enjoy the time together and it'll come through in your photos. Plus, candids are more priceless than posed anyway, right?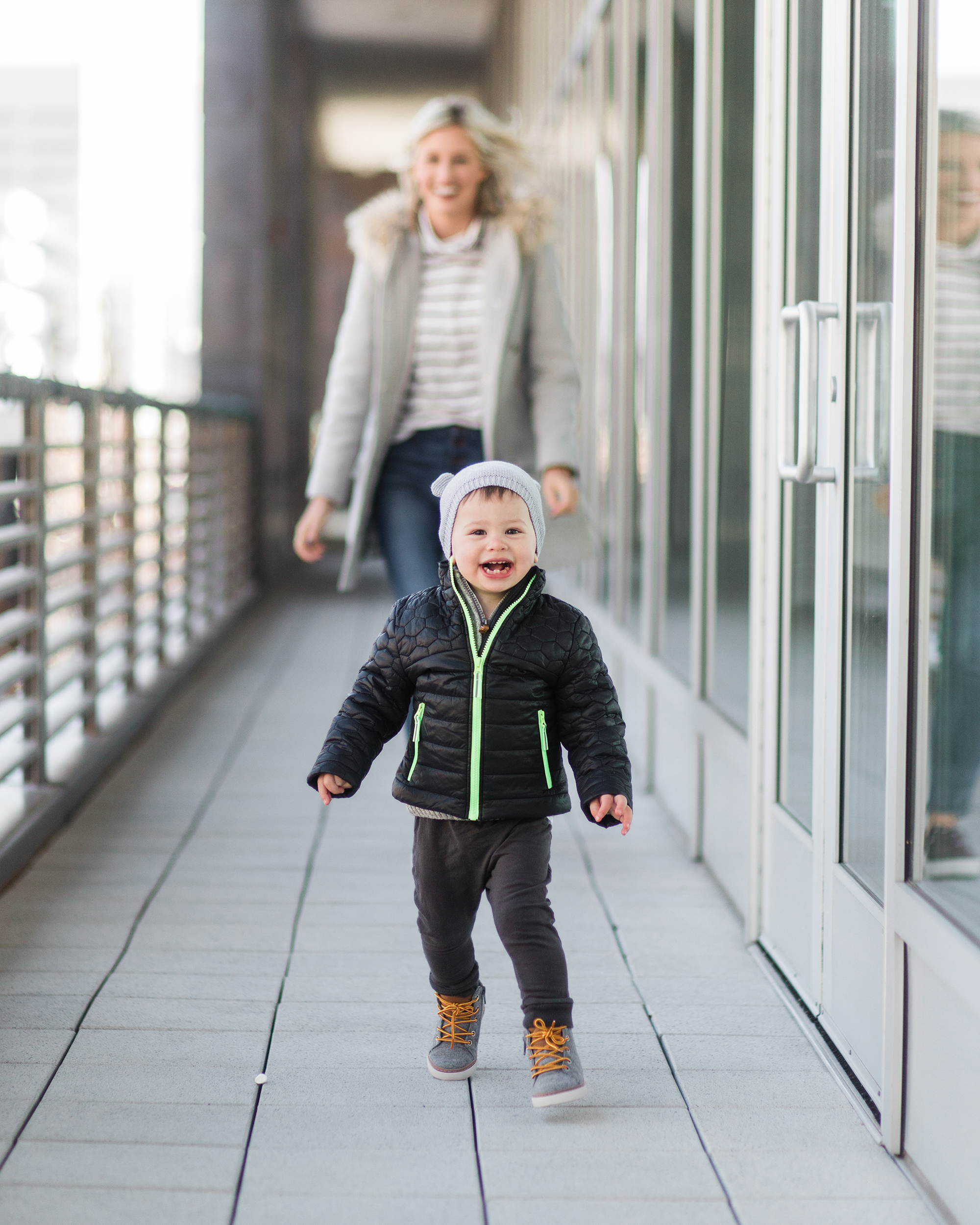 2. Find Shade.
Most of us see a bright sunny day and think, "Wow, what a great day for some photos." The truth is, it's actually more difficult to take a good photo on a super sunny day than an overcast day. The best thing would be to seek shelter from a tree or behind a building. On this sunny day with Benji, I took Amanda to a balcony of a building. There was still plenty of light, but nothing directly hitting them creating harsh shadows. Shade is your friend.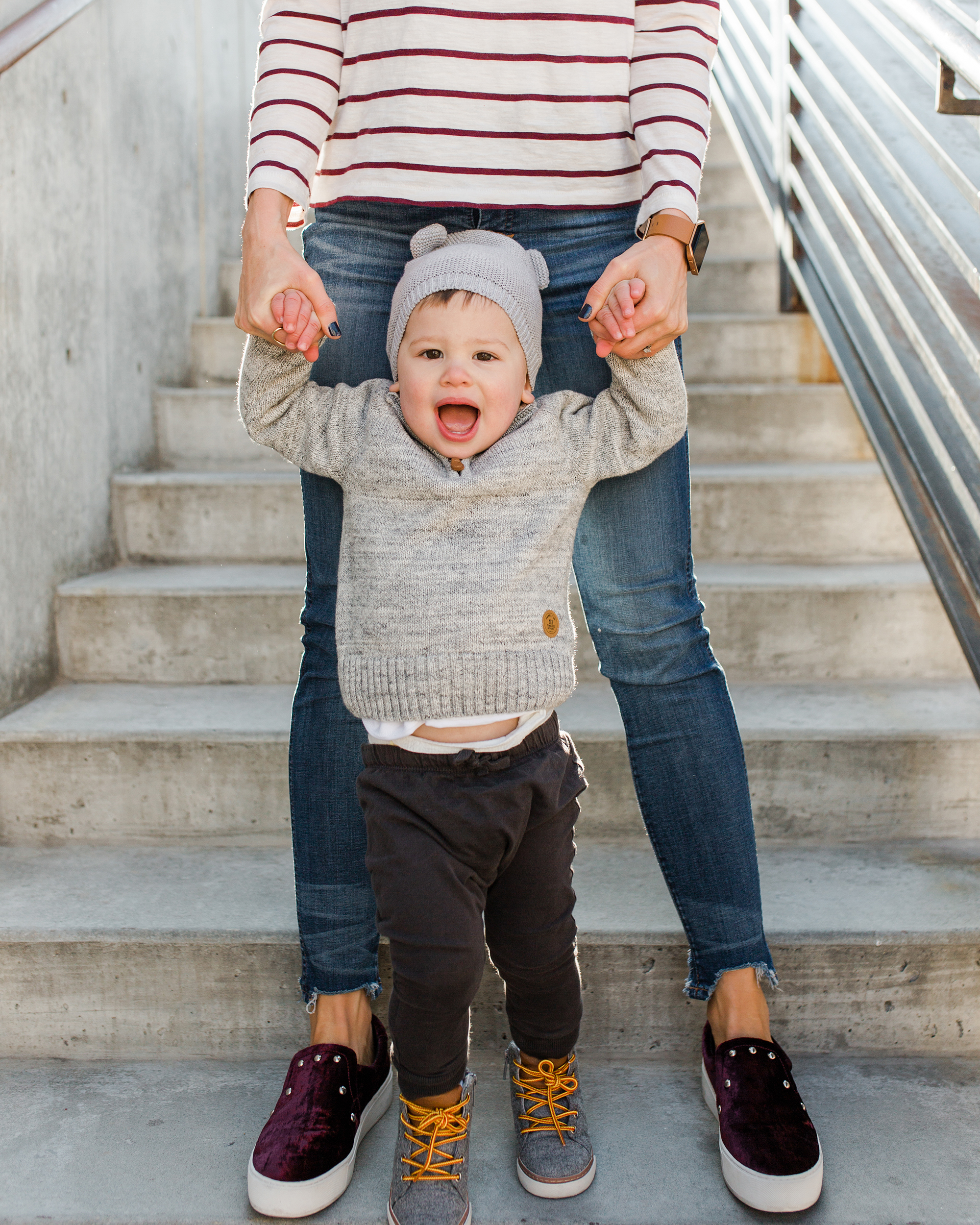 3. Don't use a flash.
Our cameras typically don't like shadows, so any time your subject isn't the brightest part of a photo, your camera is going to try to change that with a blinding flash. Usually the results aren't what we expected and tend to look flat and boring. If you can, disable your flash and see what you can get with the available light. This also makes post-editing in your favorite apps (like Lightroom, VSCO and Instagram) even easier.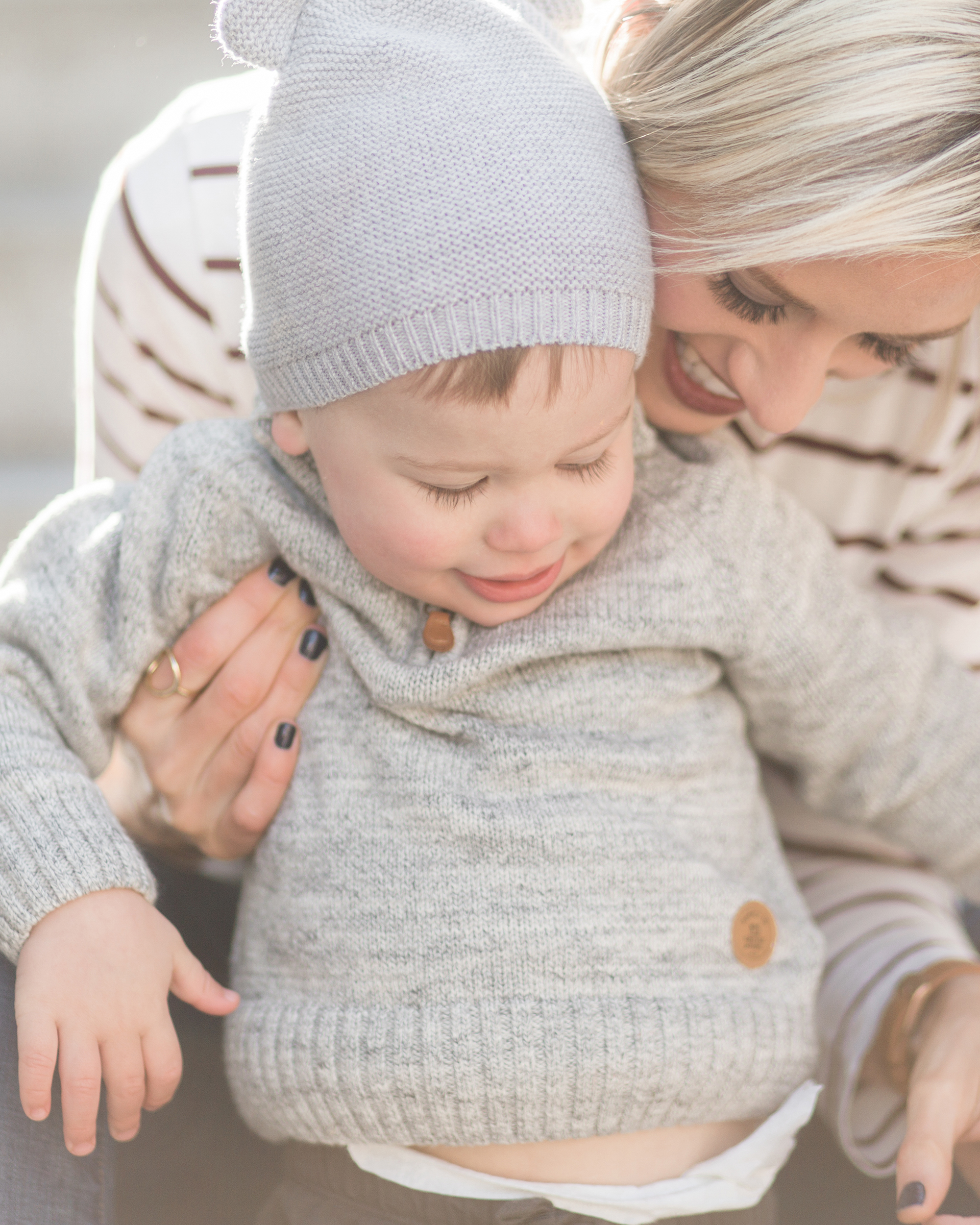 4. Shoot in Manual.
No matter what camera you have, if left in 'Auto' mode, the camera will do its best to make each image useable. Meaning, it will get as much in focus as possible with everything at a neutral brightness. This might sound appealing, but 90 percent of the time it's not what we pictured in our heads before taking the photo. It's also good to note that 'Auto' and 'Manual' modes are not the same as Auto Focus or Manual Focus (it's a setting on the camera, not the lens). It's so important to take the time to learn how to use your camera's settings so you can get those beautiful photos of your kids, family and friends that you'll keep forever, rather than boring snapshots you'll most likely delete.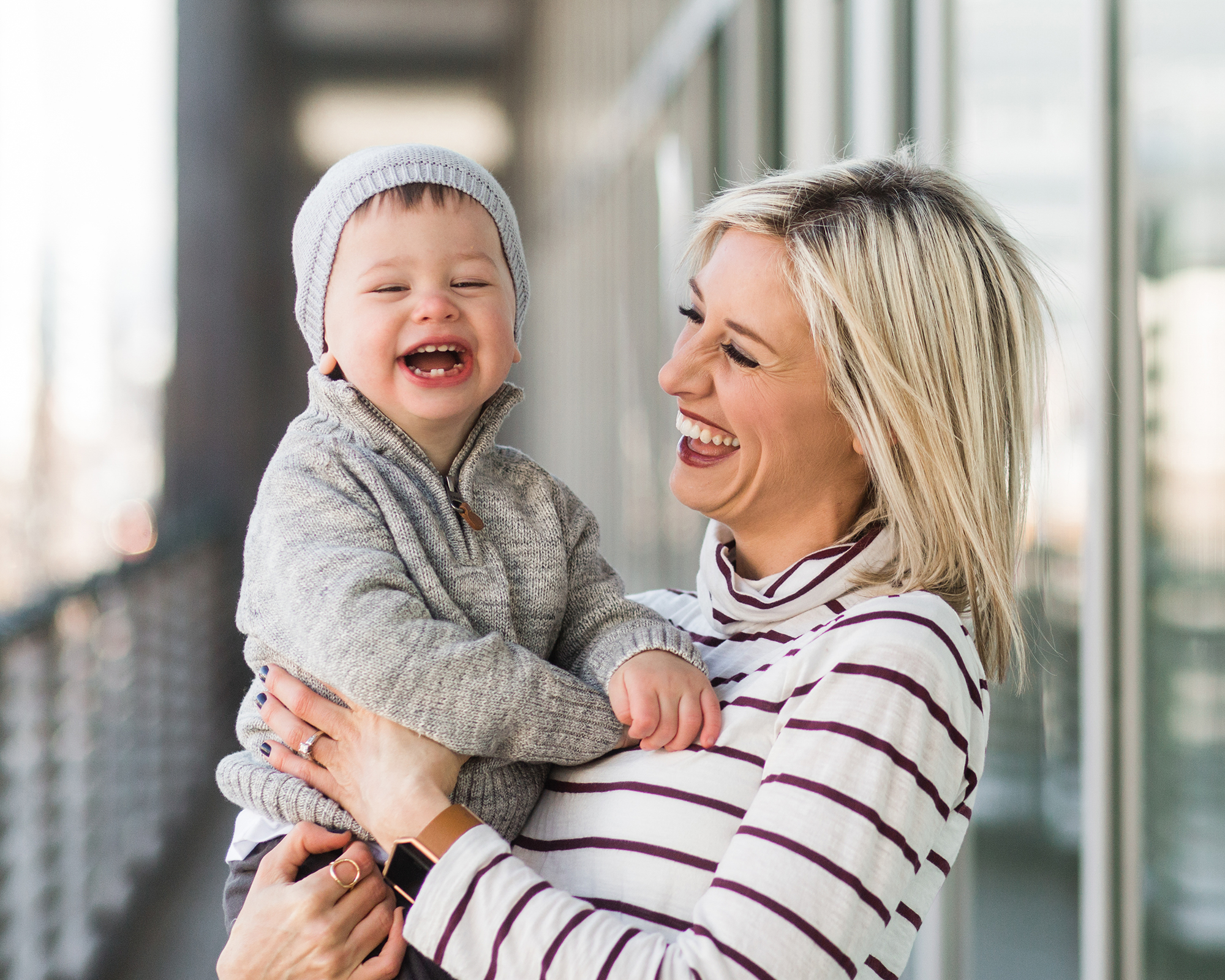 There are so many other great tips I'd like to share and that's why I'm excited to be teaching a Beginner's Photography Course next month, designed specifically for parents (since, let's be honest, kids take photography to a whole new level). It will be a fun, hands-on class where you can expect to learn:
What the buttons on your camera do;
How to shoot in manual;
How to compose a beautiful image; and
Even how to edit it.
You don't have to wait to get your dream camera first. If your camera allows you to use it in 'Manual' mode you can start there and then learn what camera or lenses you might want to invest in down the road.
Most importantly, if you're a parent watching your kids lives fly by and you don't have photos that truly capture those special moments, you may forget the moments even existed. So now is the time to change that. Once you have the confidence to control your camera, you'll be able to snap the photos of your kids everyone will ooh and aww over.
For more information about my class and to register, go to TheFocusWorkshops.com.
-Trav
Was this helpful? Let us know in the comments if you have any questions!