What's In My Spring Capsule Wardrobe?
This is just a preview of some of the pieces I intend to keep as part of my Spring Capsule Wardrobe. My biggest tip from having gone through this process for two seasons now, is that after you
sort your closet into four seasonal bins
, you have to give yourself time to wear everything in your bin before deciding on what stays and what goes.
It's the only way I know which pieces I truly the love the most. If I don't want to wear it a lot, I don't truly love it.
Here are a few themes I'm already noticing in my Spring Capsule:
I love graphic tees.
Blush pinks are really refreshing after winter.
White sneakers go with everything.
Sweatshirts are my jam.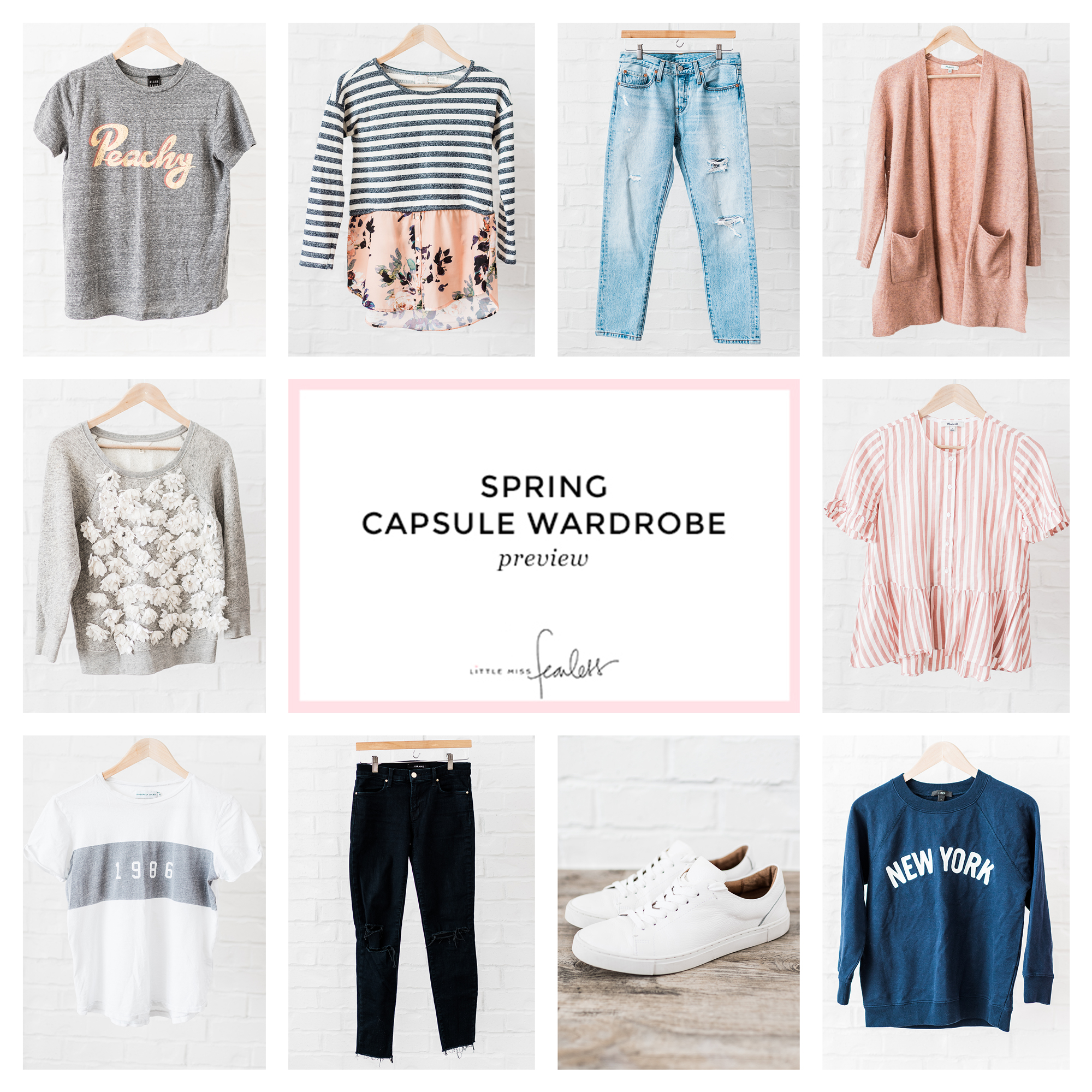 March has been pretty cold this year in Utah so I'm still transitioning from my Winter Capsule Wardrobe to my Spring Capsule.
So far my pants for each season have included these black skinnies and blue denim skinnies, and for spring I'm planning to add this white pair and this faded boyfriend jean (pictured above).
I'll have to just keep my Hunter Boots handy until the weather dries up and slowly ease out of my turtlenecks and into my sweatshirts + tees.
Shop my spring pieces and similar items below.
What styles and colors are you loving for spring?

peachy tee // striped + floral sweater {old from anthro; similar stripe + floral} // distressed faded jeans // pink cardi {currently 25% off!} // gray sweatshirt {old from j.crew; love this style} // pink striped peplum // 1986 tee {on sale!} // distressed black jeans {also have these} // white leather sneakers // new york sweatshirt