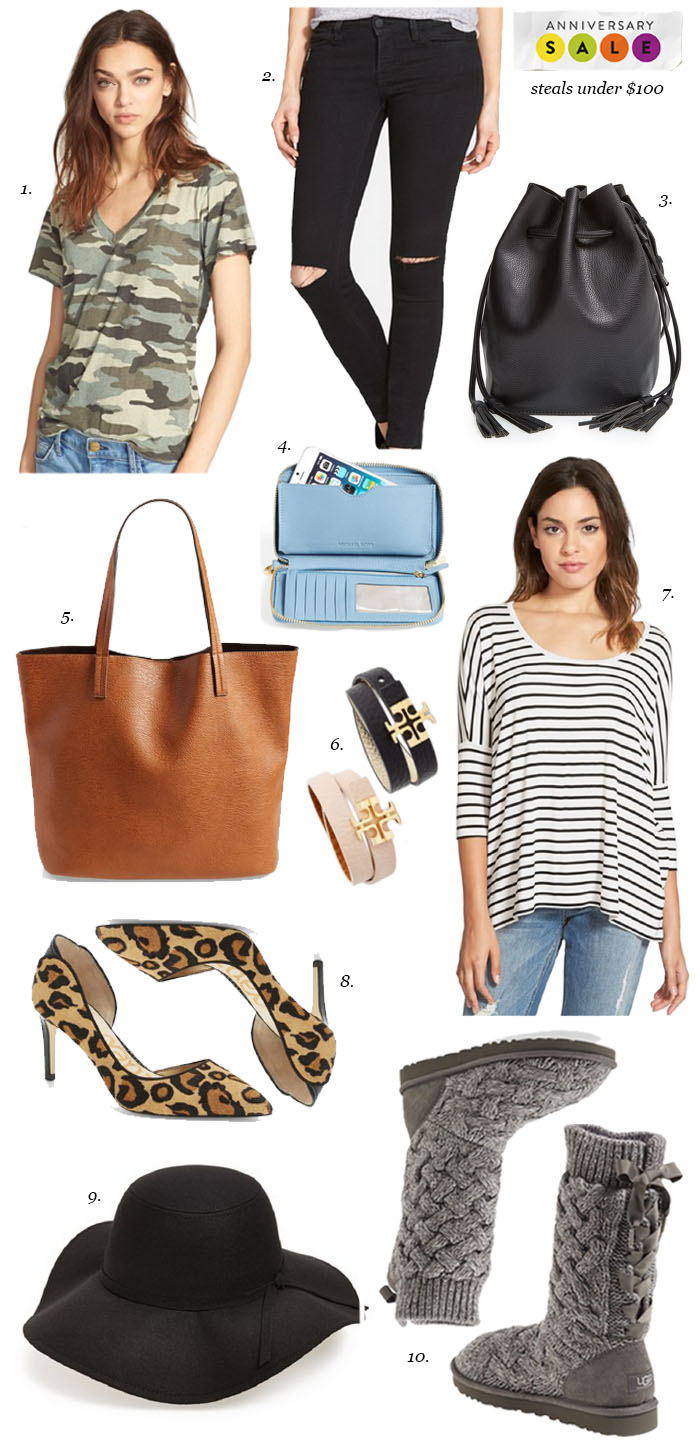 1 | 2 | 3 | 4 | 5 | 6 | 7 | 8 | 9 | 10* oops, #10 is not under $100 (but oh so good!)
When I first browsed the Nordstrom Anniversary Sale, I couldn't believe how many of my absolute favorite items were under $100. I don't remember loving this many things last year, so that has me even more excited. I'm going for all of the classic pieces from the perfect stripe top and floppy hat for fall (the hat comes in 4 colors!) to these UGG booties I've been holding out on for years (somehow these sneaked over from my Best Deals post; they're actually $129), and both of these bags (tote + bucket) that I cannot believe are under $35!
If I could have, I would have made an inspiration board for all of the items below, too. I love them ALL.
Hope you're able to snag your favorites before they're gone! Don't forget, Early Access for card members ends tomorrow. The sale opens to the public on Friday, July, 17.
Happy saving!