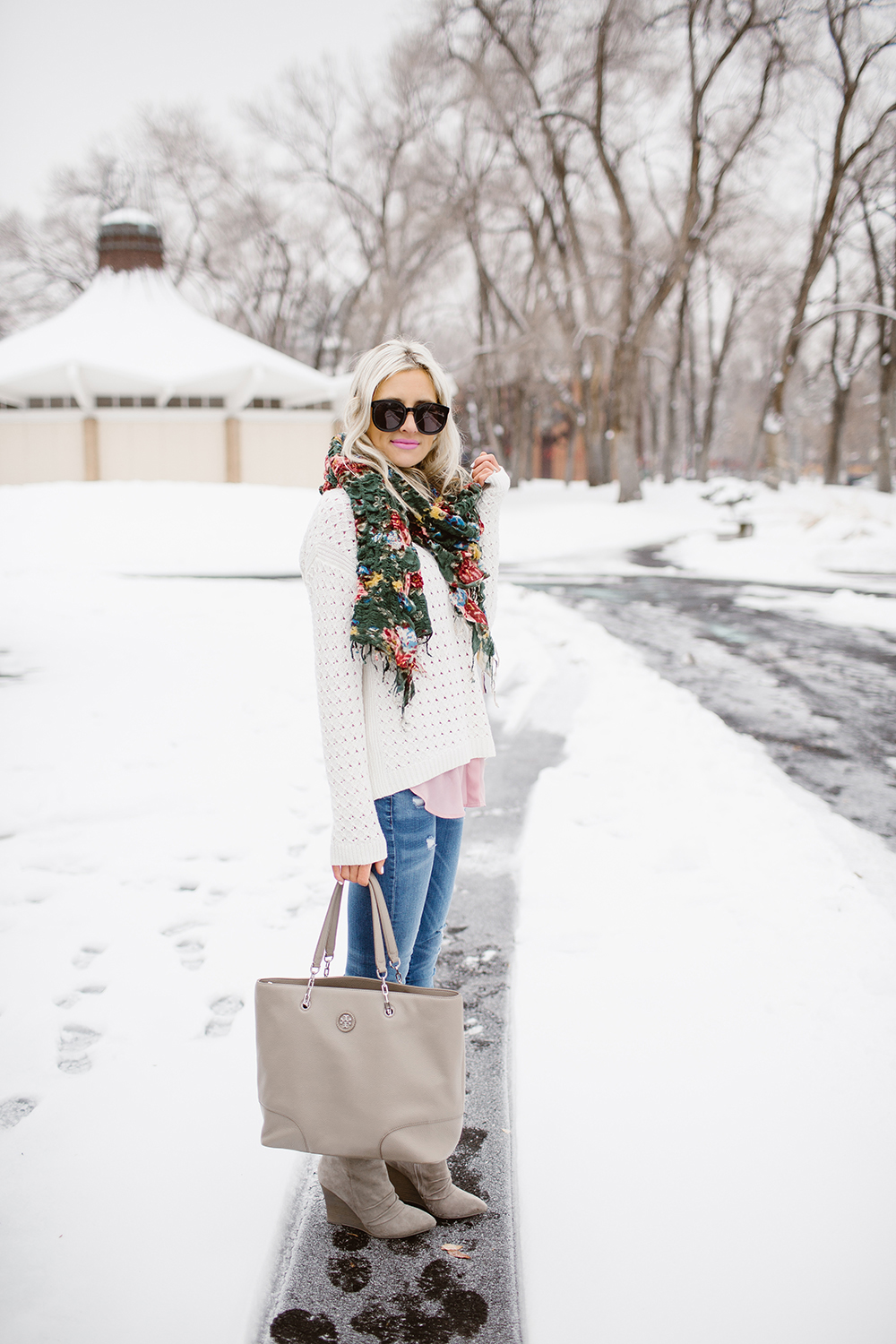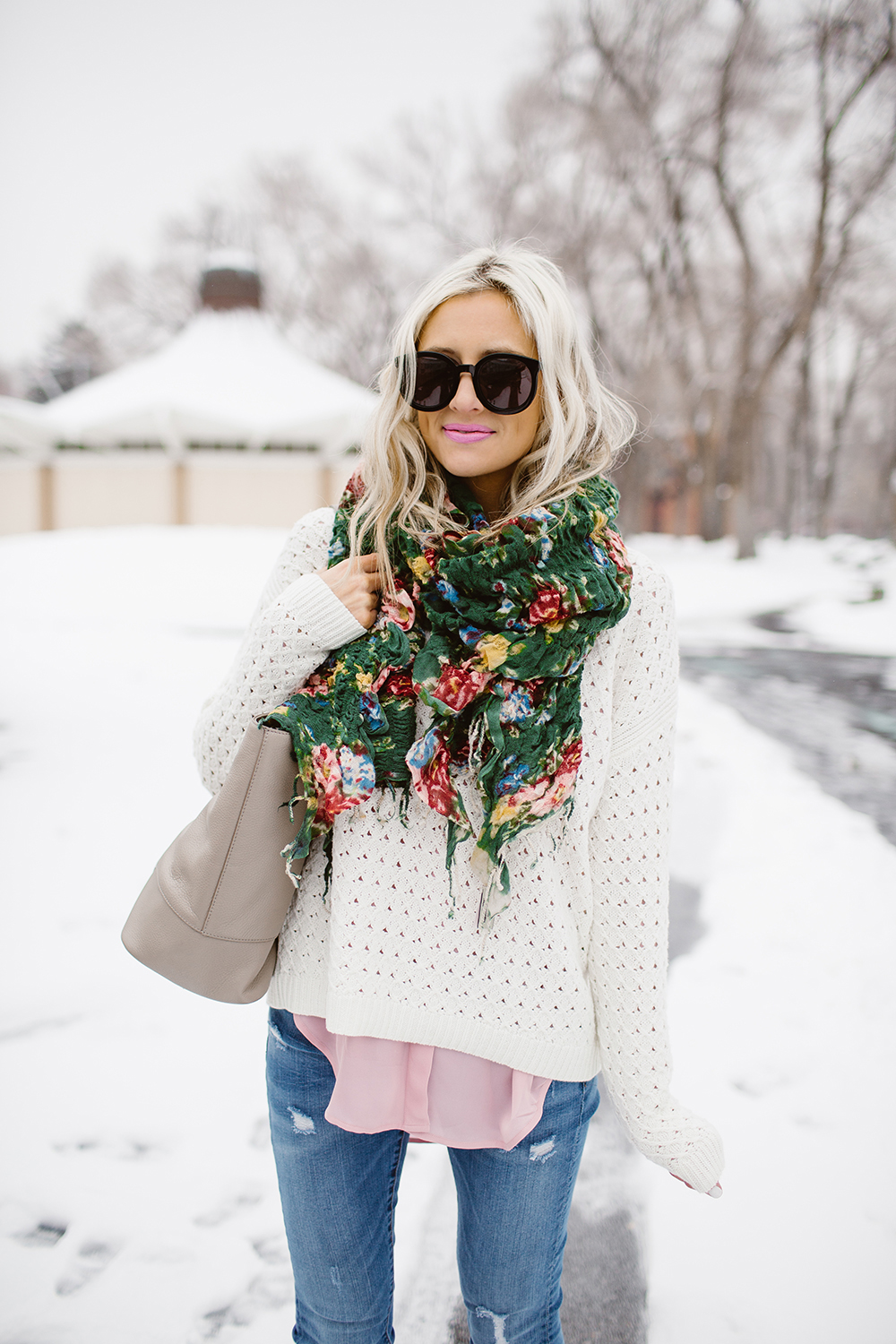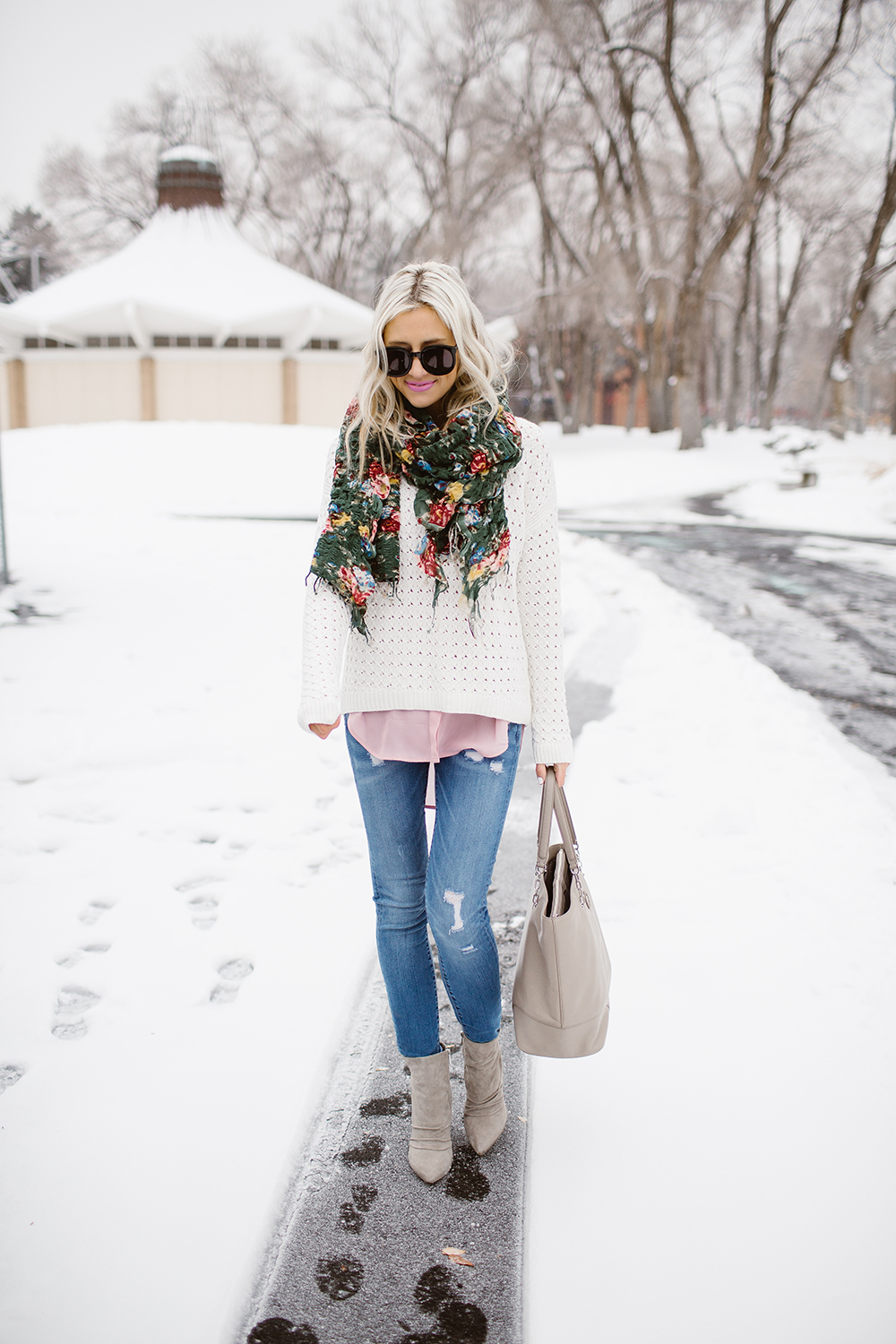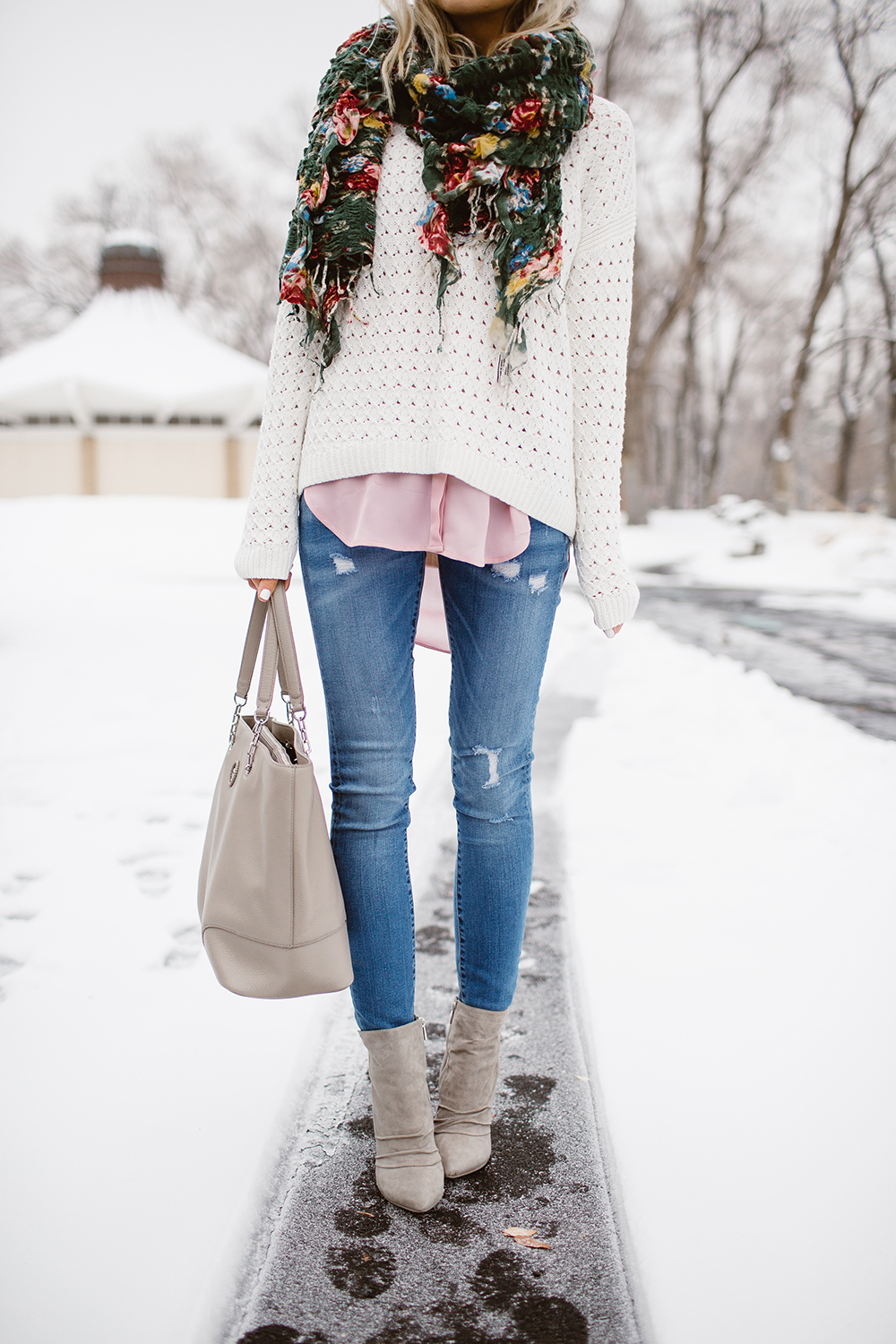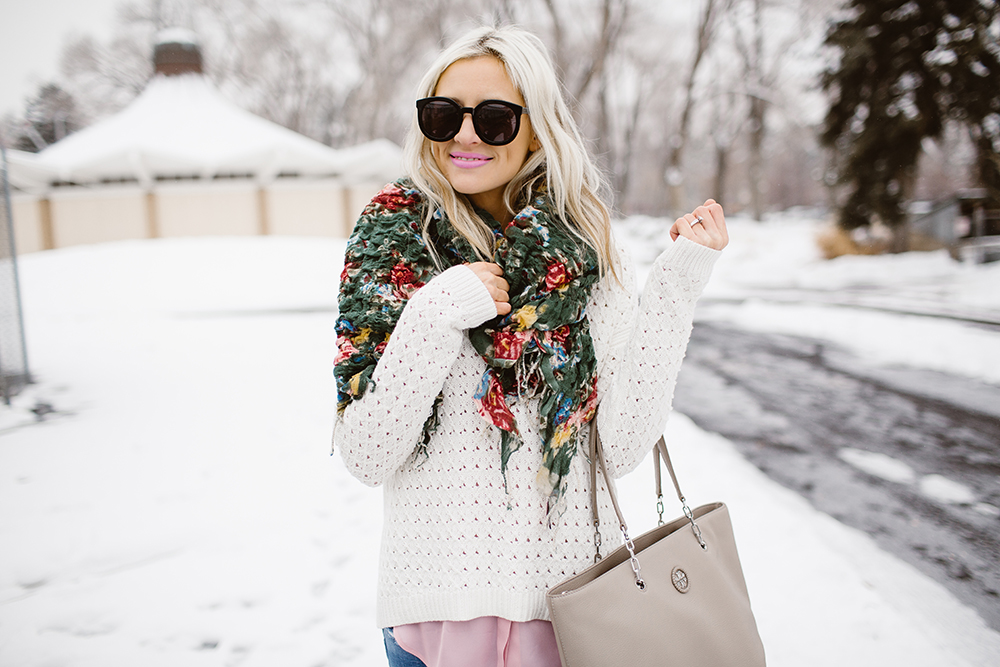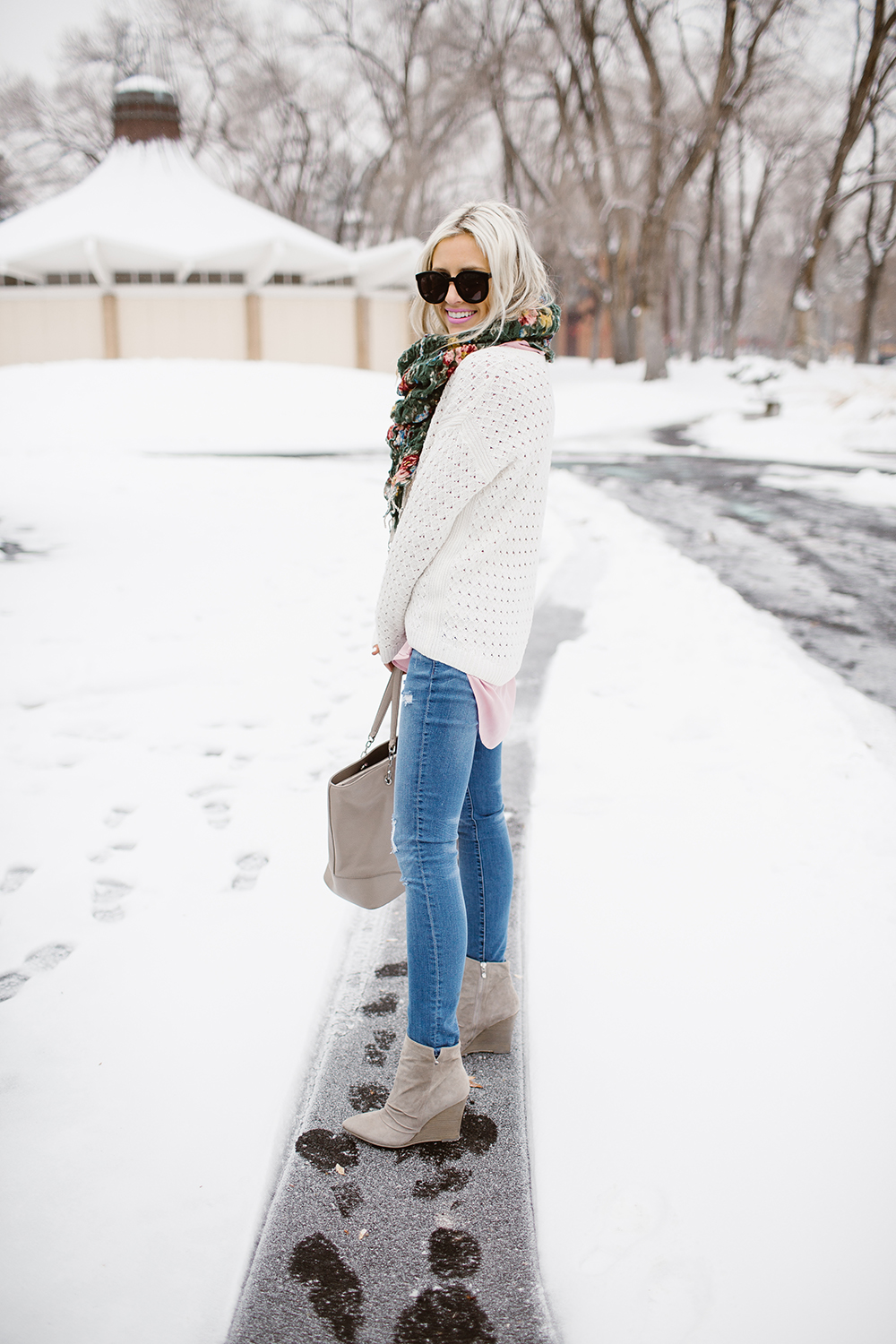 WHAT I'M WEARING
anthropologie floral scarf {old; last seen way back here; craving this green scarf} | old navy sweater {on mega sale!} | pink jcrew blouse {old; similar here + here + here} | blank nyc jeans | kristin cavallari wedge booties {sold out; similar here} | tory burch handbag {similar here} | karen walker sunnies | mac lipstick in 'saint germain'

Whenever I wear this scarf (or any green scarf for that matter) I think about the movie Confessions of a Shopaholic. And then I start down a path of evaluating my shopping habits and gut-check whether or not they need to be reeled in. Let's be honest, shopping is one of those things that can easily get out of control.
I was hesitant to share the link to my blog post from 2012 when I last styled this scarf (whoa, have things changed), but it quickly reminded me of all the thoughts and feelings I had as a new blogger. It's so easy to get caught up in the image of what other bloggers are wearing and it's difficult to avoid the temptation to build your life around that image. You start to think of yourself as a blogger first and foremost, instead of just being you… who happens to have a blog.
I think the ideal scenario is staying true to who you are right now. That means wearing the brands you love and can afford now. And if your blog starts to grow (or you work another job on the side, or have a sugar daddy) and you're able to afford the higher-end brands you've always wanted, then go for it. As long as you're being authentic, you'll never have any regrets or remorse for your purchases.
And I guess you could say I've never regretted purchasing this green scarf. 😉
Photos by The High Pines.