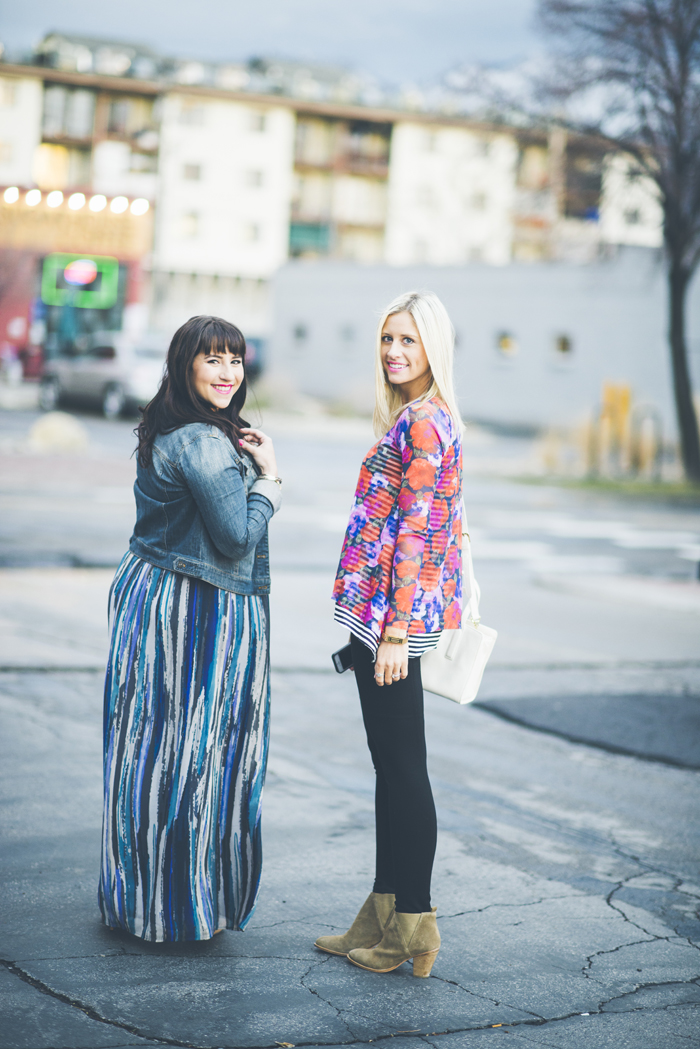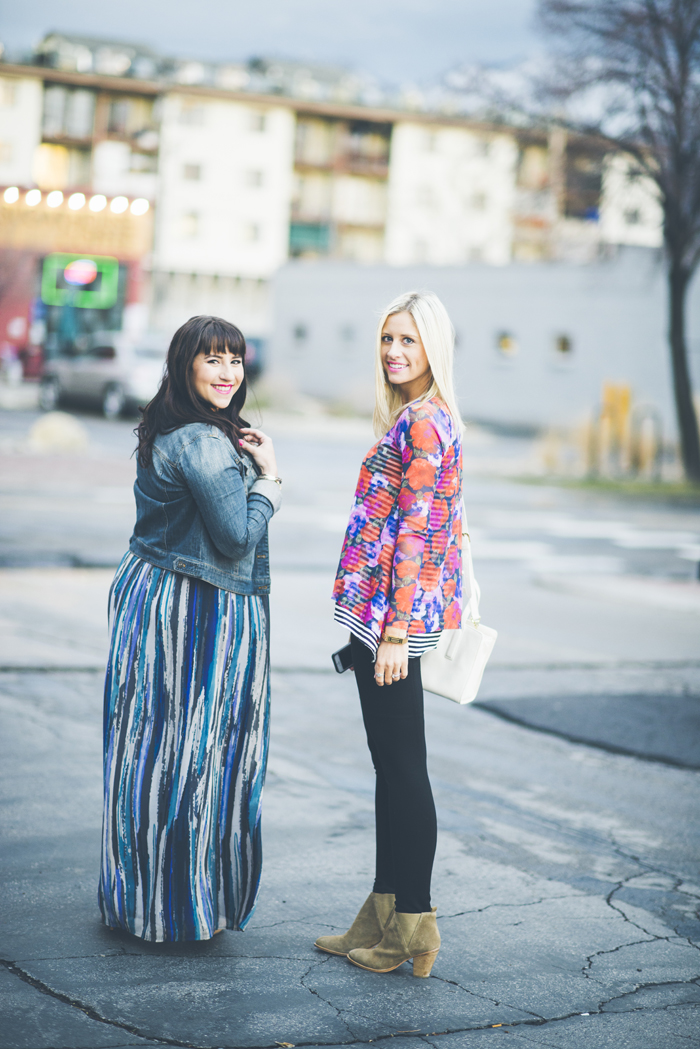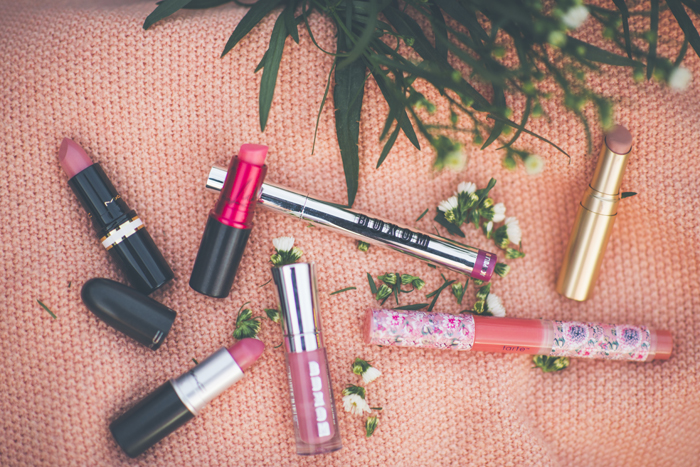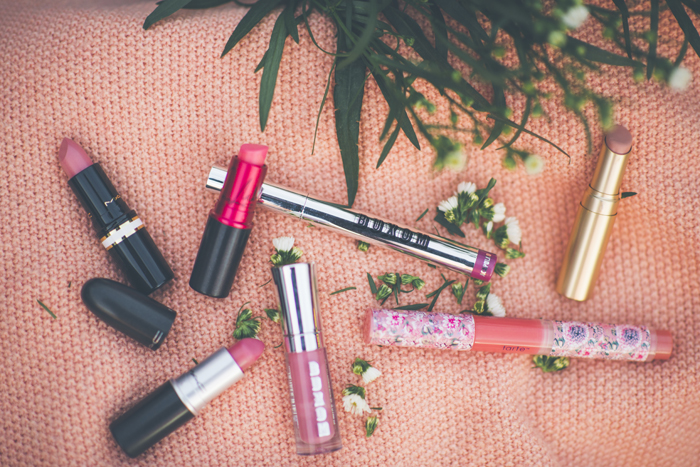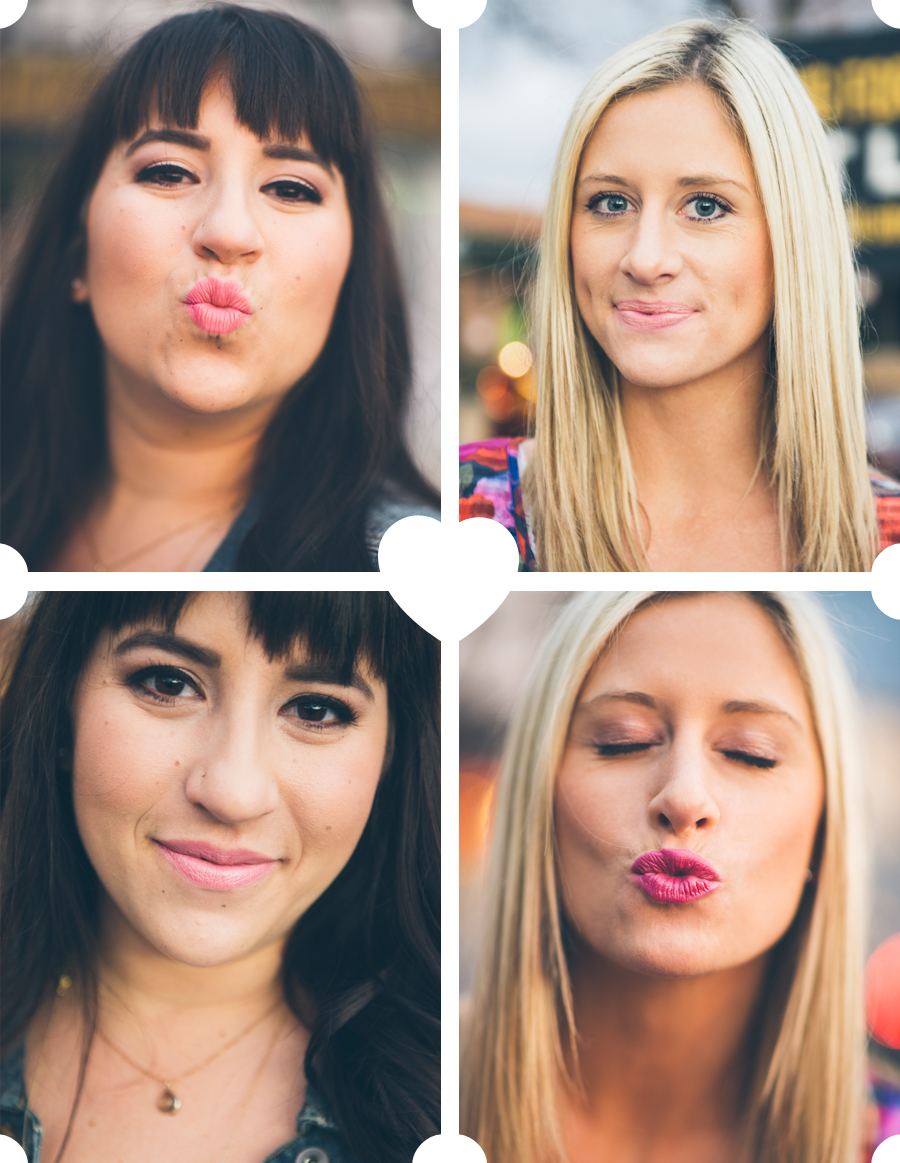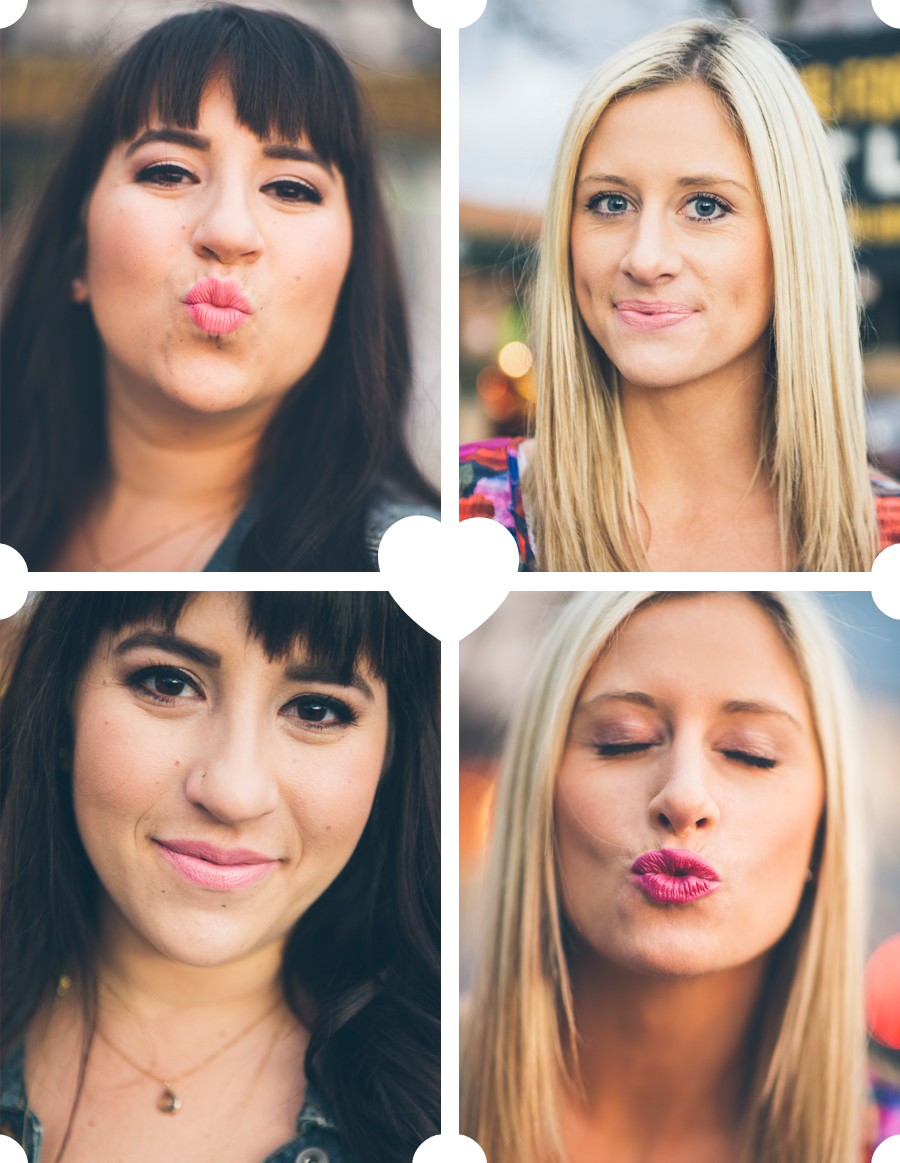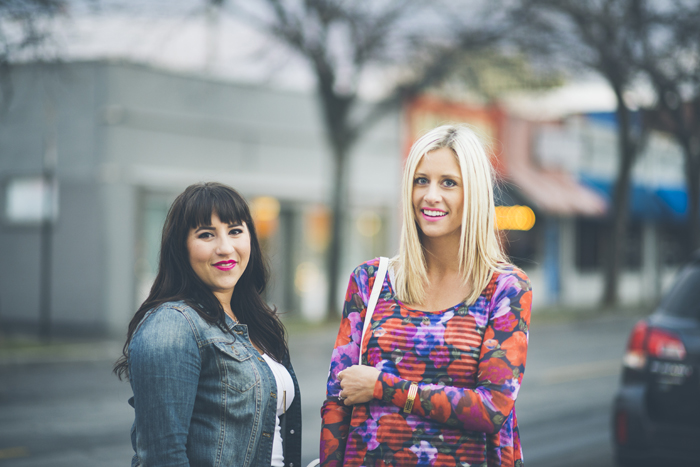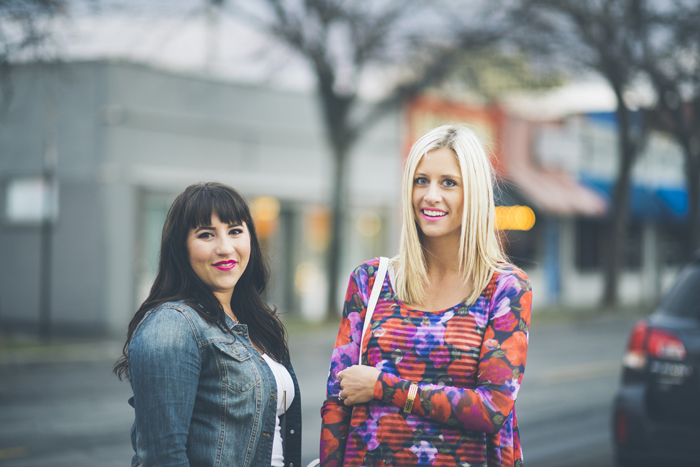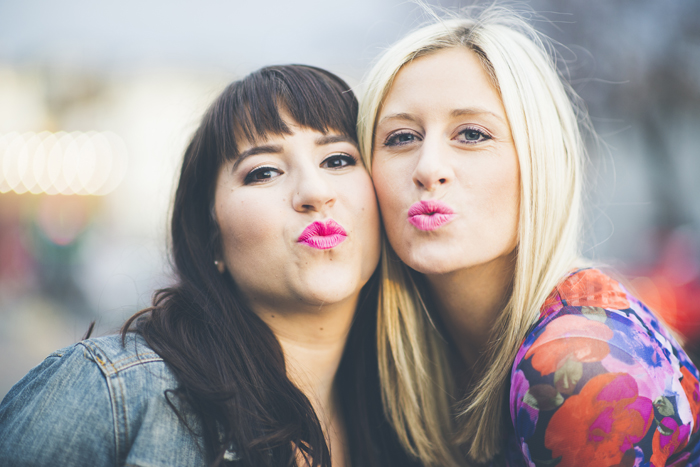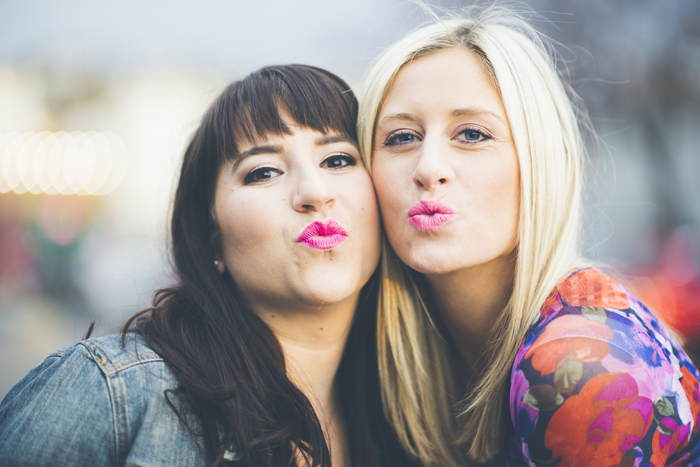 I tend to get in a rut with my lipstick shades in the spring and I pretty much always just wear pink (my favorite 'Saint Germain' lipstick by MAC). It's not necessarily a bad rut. I like pink, I like the way it compliments my skin tone and hair, but I sometimes wish I were better at mixing things up. Luckily, I have a gal pal like Lauren to guide me and help me step out of my comfort zone (for the record, everyone needs a friend like Lauren). She introduced me to a beautiful purple-y lip color I would have never picked out for myself (see bottom right photo of me in the heart collage above). She also re-introduced me to a true neutral shade lipstick (top right photo above), which I needed since I tend to choose nude lip colors with a pinkish hue… go figure. 😉 Here are all the details on fresh spring lip colors for blonds and brunettes from miss Lauren herself…
Lipstick is one of the most important staples in my makeup bag (and in my purse!). Changing up your lip color is one of the easiest ways to mix up your look and spring is one of my favorite seasons for lipsticks. Moving from the deeper, darker colors of winter and into spring means I always reach for my brights, my pinks, and my nudes. Spring is also a perfect time to play around with pastels! Some of my favorites this year are the lilac shades (Kat Von D's "Coven" is one I'm looking forward to experimenting with!), the pinky nudes (which fit right in with Amanda's usual suspects!) and the subtle corals. I never feel complete unless I walk out of the house wearing lipstick. There's just something about that swipe of color that brings instant confidence and spunk to the day!
xoxo, Lauren
For more beauty tips and tricks, be sure to follow Lauren on her blog, TheOffBeatReport.com.
SHOP OUR SPRING LIP COLORS

What lipstick shades/brands are your go-to's this spring?
Photos by Ashlee Brooke.