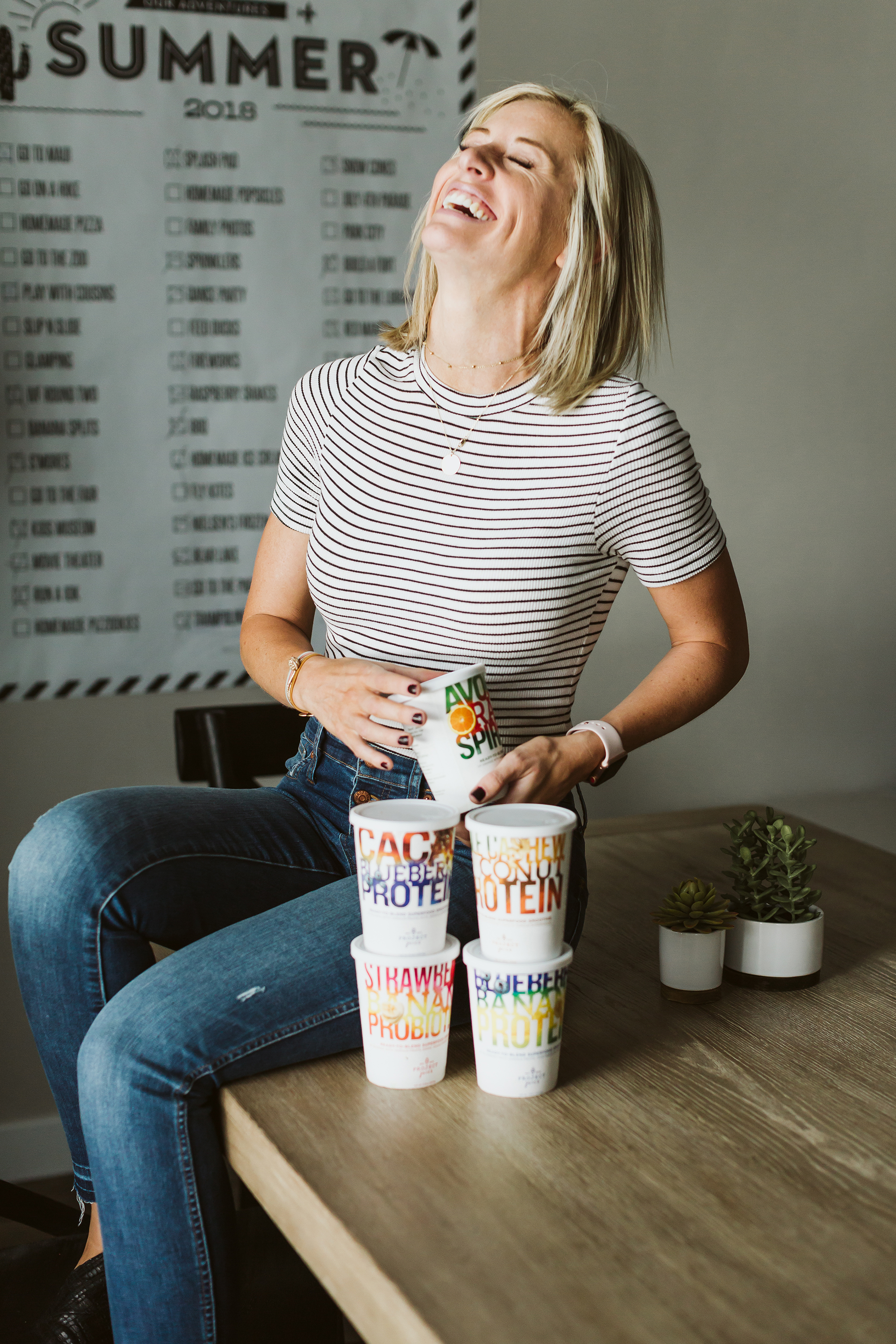 The Blessed Day I Met Project Juice
Last week I visited San Francisco for a work trip and found myself at the coolest place for breakfast. My coworker Kristine, who might actually be the coolest foodie I've ever known (check her out here), recommended açai bowls from Project Juice before heading into our all-day offsite planning meeting, which was also conveniently at a really cool place (you know — brick walls, exposed ceiling — yeah).
I shared my heavenly açai bowl on Instagram and shortly after received an email from the Project Juice team regarding their upcoming Happy Guts Challenge.
I'd pretty much do anything for another one of those açai bowls, especially considering no Project Juice locations exist in Utah (sigh). And the words that are leaving my fingers as I type this cannot adequately express how over-the-moon I was when they told me their Sub-Zero superfoods can be purchased online!
LIFE CHANGING.
And it's not just because that açai bowl was tasty. It's because it was healthy REAL FOOD. And Project Juice's Sub-Zero superfoods are completely plant-based, which is a diet I've been trying to adopt ever since I first saw these documentaries about the benefits of eating real food vs processed foods that are everywhere in our American culture today.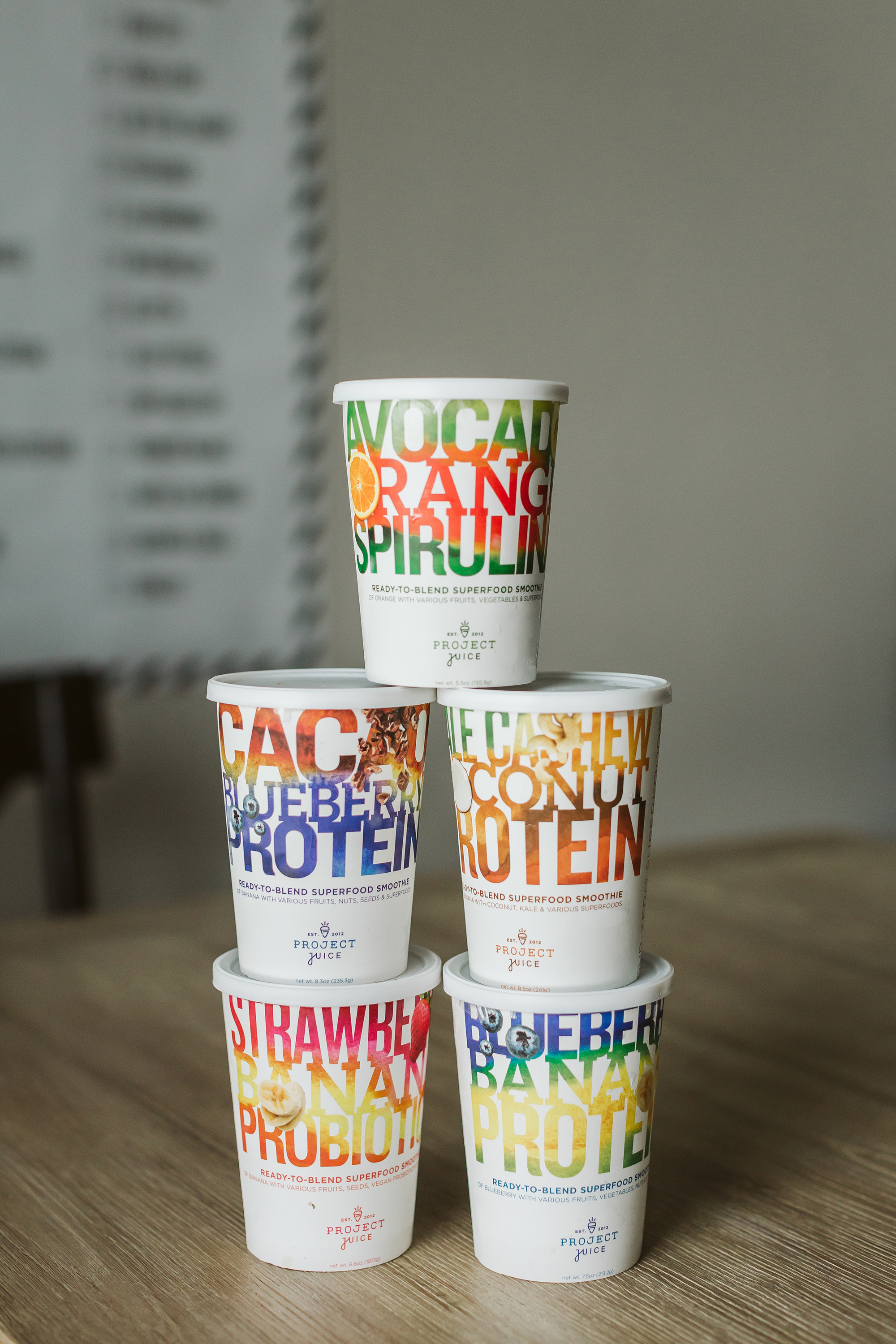 Why Is This So Great?
I experienced these same benefits and a happy gut when I did The Whole 30 last summer and when I first discovered juicing. So why haven't I just stuck with those diets?
Well, for starters, Whole 30 isn't meant to be a long-term diet, just a reset. And juicing is one of my favorite things on earth, but it does take time to do it consistently. And like anyone with an extremely busy lifestyle, I often go through slumps where I can't keep up with all the meal prepping and cooking.
But these Sub-Zero superfoods from Project Juice? All you do is add a cup of coconut water or non-dairy milk (like almond milk), blend, and you're done. And they are SO delicious, you guys. You could even make your own açai bowl with these smoothies just by adding granola and fruit toppings.
I wasn't kidding when I said this changed my life. All I wanted was more real food in my diet and now I can get it without losing any time.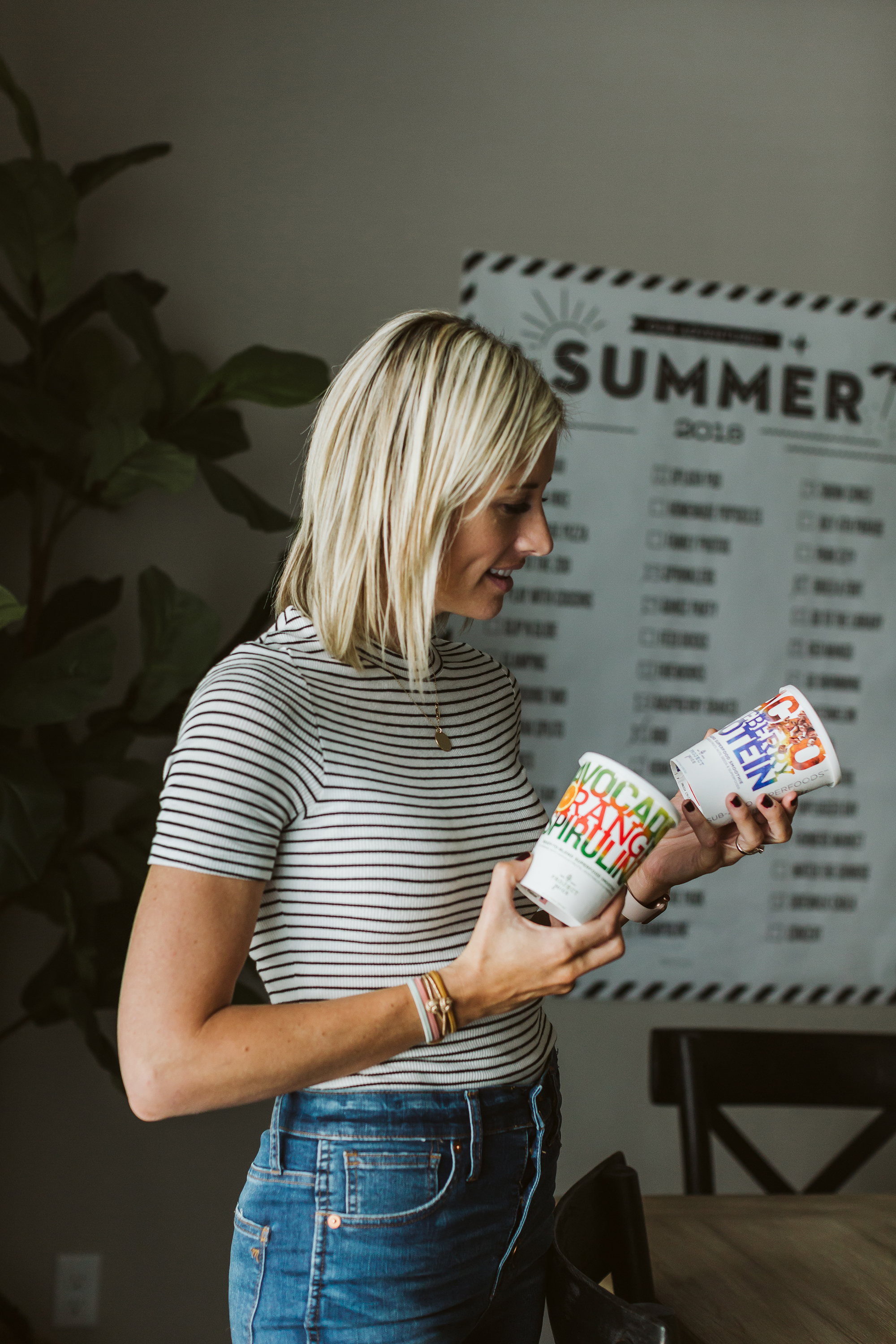 About The Happy Guts Challenge
Come try Project Juice and sign up for the 6-day Happy Guts Challenge, which takes place Sept. 17-22.
Today through Sept. 8 (next Saturday) you can sign up for the challenge using 'LITTLEMISSFEARLESS' and get $10 off the already deeply discounted Happy Guts Challenge box.
Here's what you'll receive…
8 curated gut healthy Sub-Zero smoothies by Project Juice ($71.96)

Organic ingredients
Gut healthy ingredients
Delicious smoothies
No prep time

Ubiome Gut Explorer Kit ($89.00)
6 Project Juice Tummy Tonic shots ($30)
Comprehensive Gut Health E-guide, loaded with helpful and actionable info about gut health
Sample meal plan for Gut Health Week, along with 25 gut-healthy recipes
What the Happy Guts Challenge means…
Just drink one Sub-Zero smoothie each morning and follow a simple and flexible gut-healthy meal plan for 6 days.
What it costs…
Non-promotional price of HGC is: $190.96
Promotional Price of HGC is: $74.95
Price with LITTLEMISSFEARLESS $10 off code is: $64.95 (that's crazy!)
The Happy Guts Challenge is about reconnecting to your guts to improve your digestion, mood, and total wellness. If you're on that train, then hurry and sign up! Space for participation is limited and the first 200 people to sign-up will receive free gifts!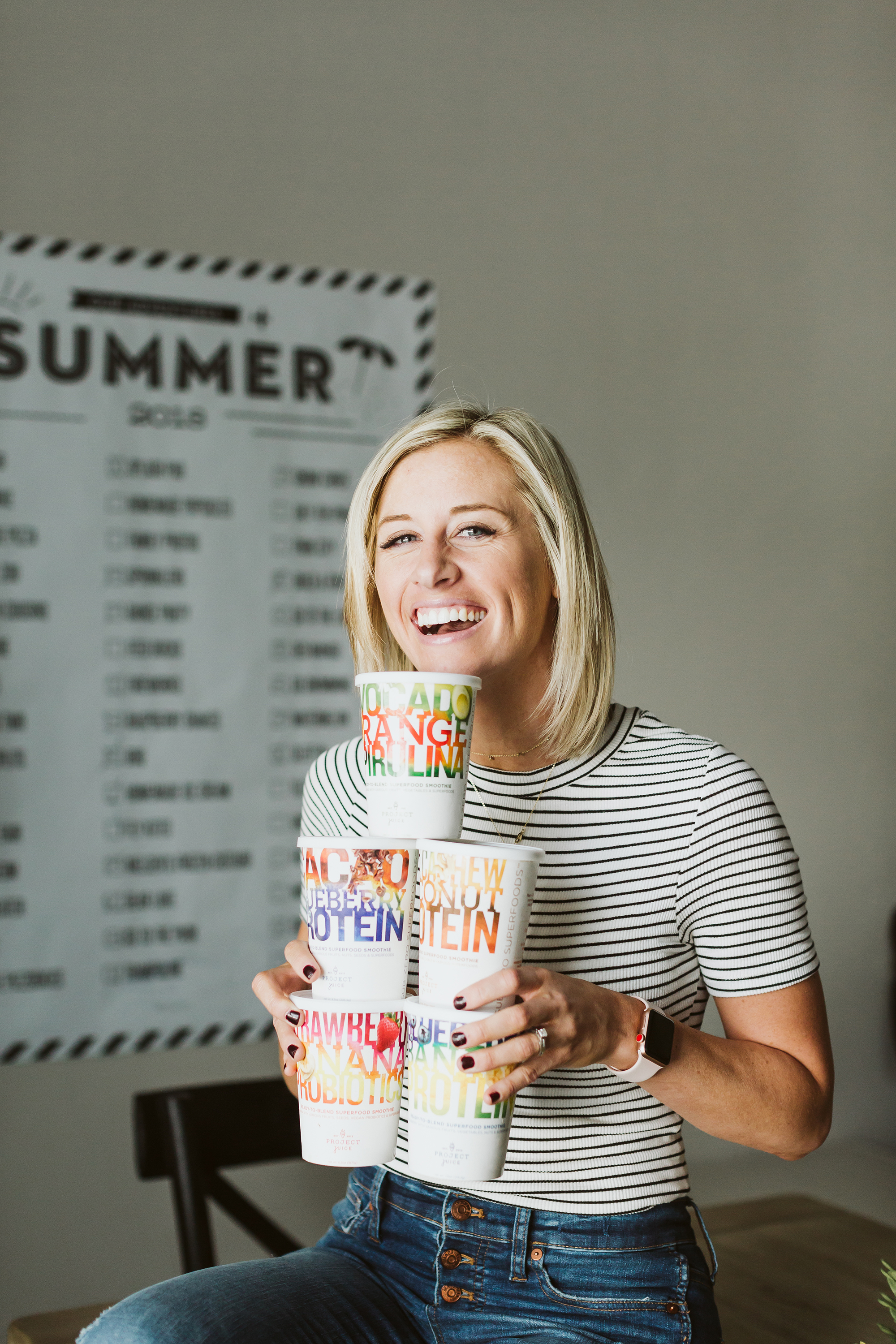 What's In It For You?
A happier gut and a simple way to ease into those better eating habits you've been trying to establish for years. I'm making these smoothies part of my diet regardless of the challenge because I want to get these healthy foods in my body. But you can try them for yourself by signing up for the challenge and seeing how it makes you feel for six days.
Just an FYI – I will be doing the Fall Clean Simple Eats Meal Challenge in September (more to come on that soon), but couldn't think of a better way to reset my gut prior to CSE than with Project Juice. And I'm probably going to keep Project Juice smoothies as my breakfast even while on the CSE plan.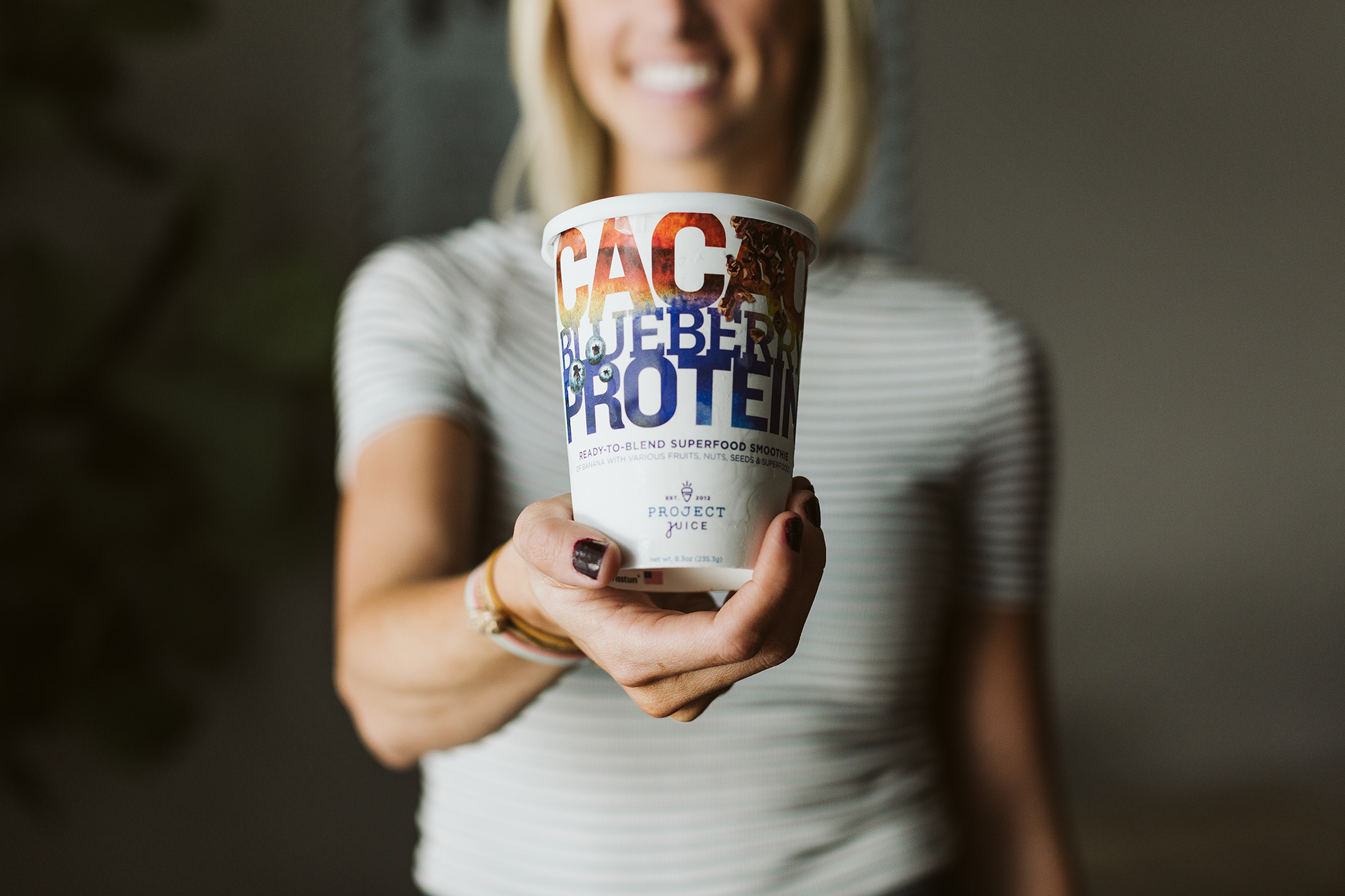 Any questions?
Yes, I'll receive a commission if you use my discount code. No, Project Juice did not ask me to write this blog post. They asked that I promote on Instagram only, but I'm seriously so happy they came into my life that I wanted to share the good news with my blog readers, too.
Head over to my Instastory today to see how I make these smoothies, which flavor is my favorite and what the Ubiome Gut Explorer Kit looks like.
Don't forget my discount code is only good through Sept. 8, and let me know if you're up for the challenge! I'd love to do it with you.