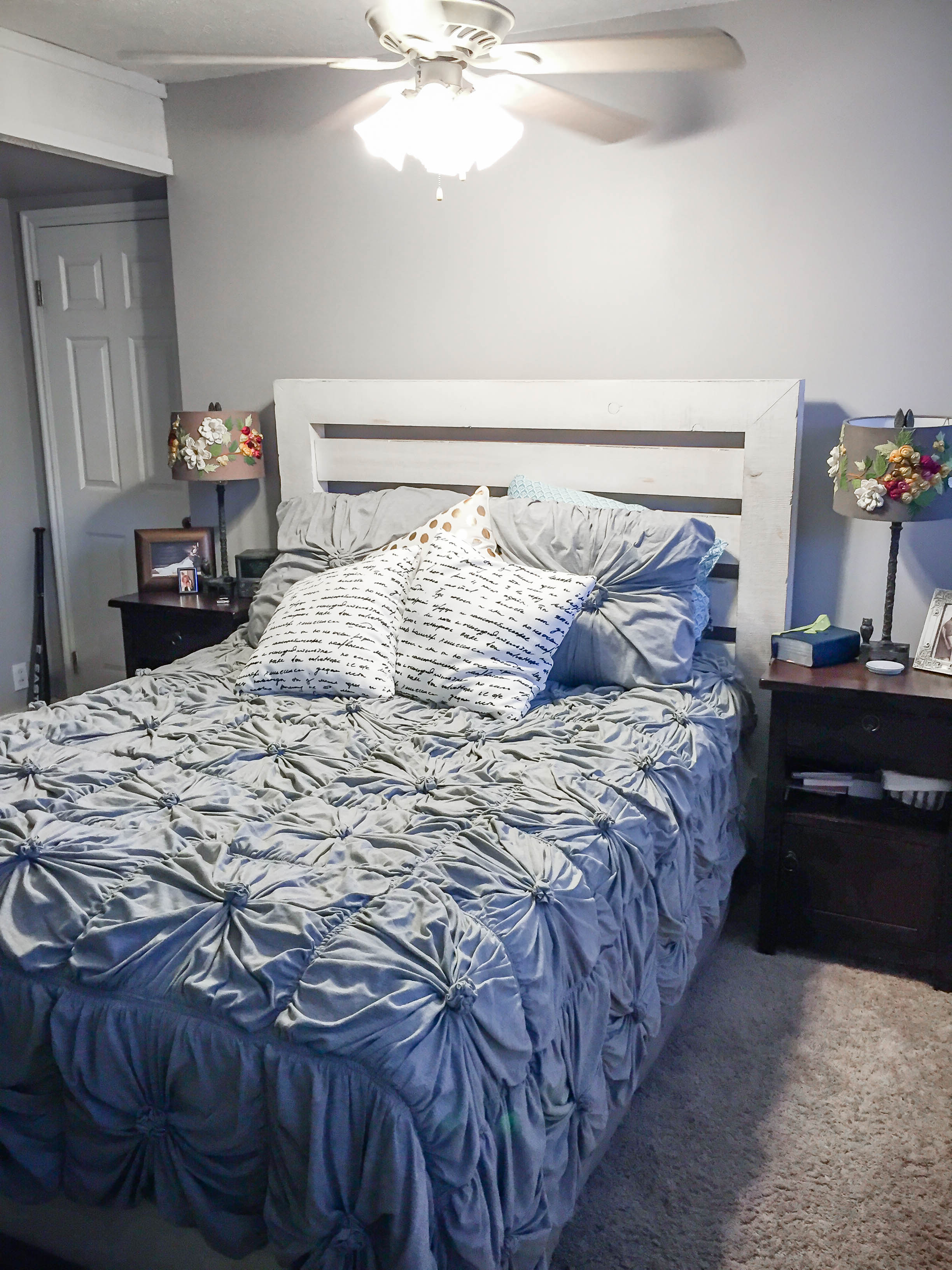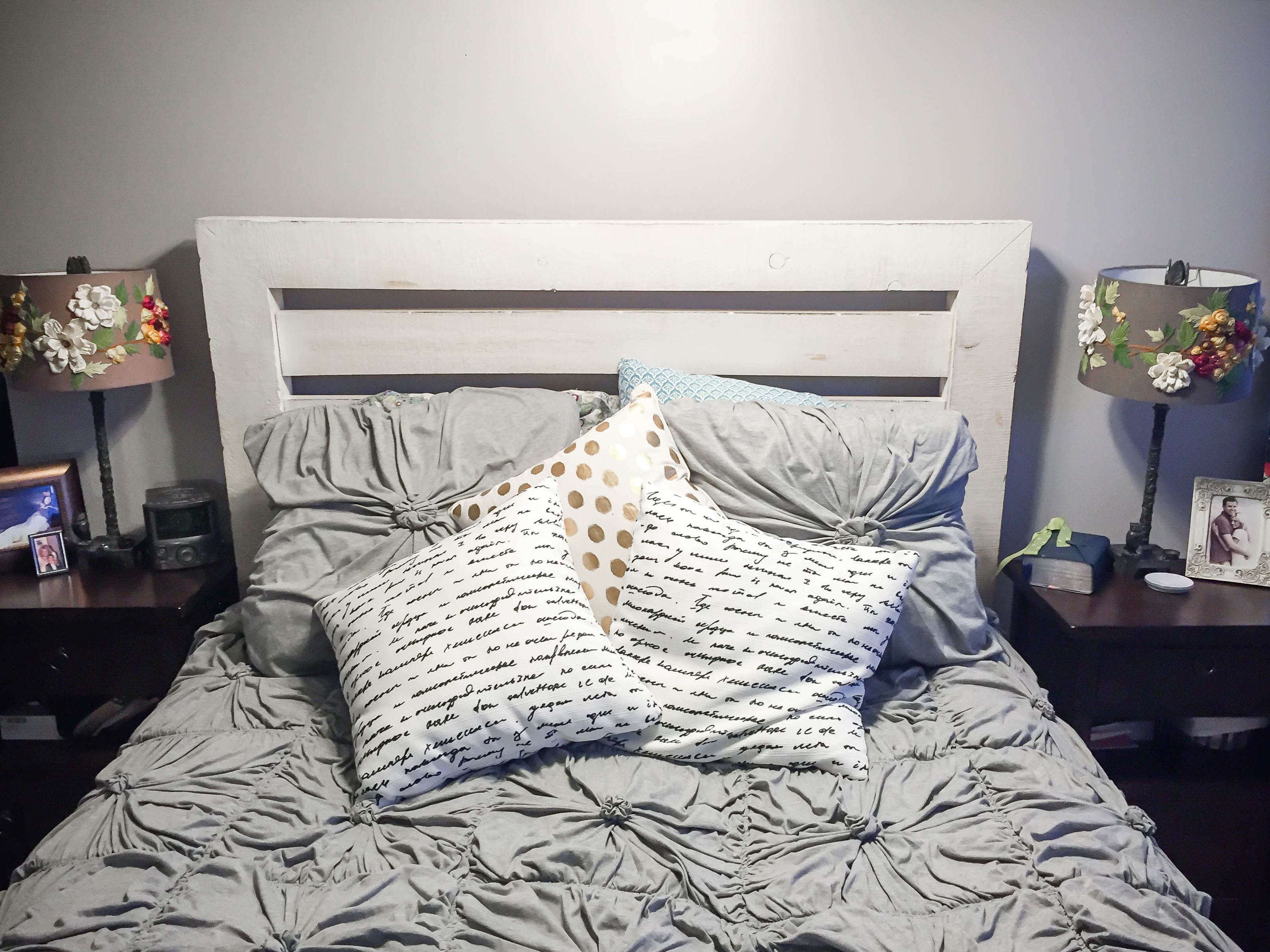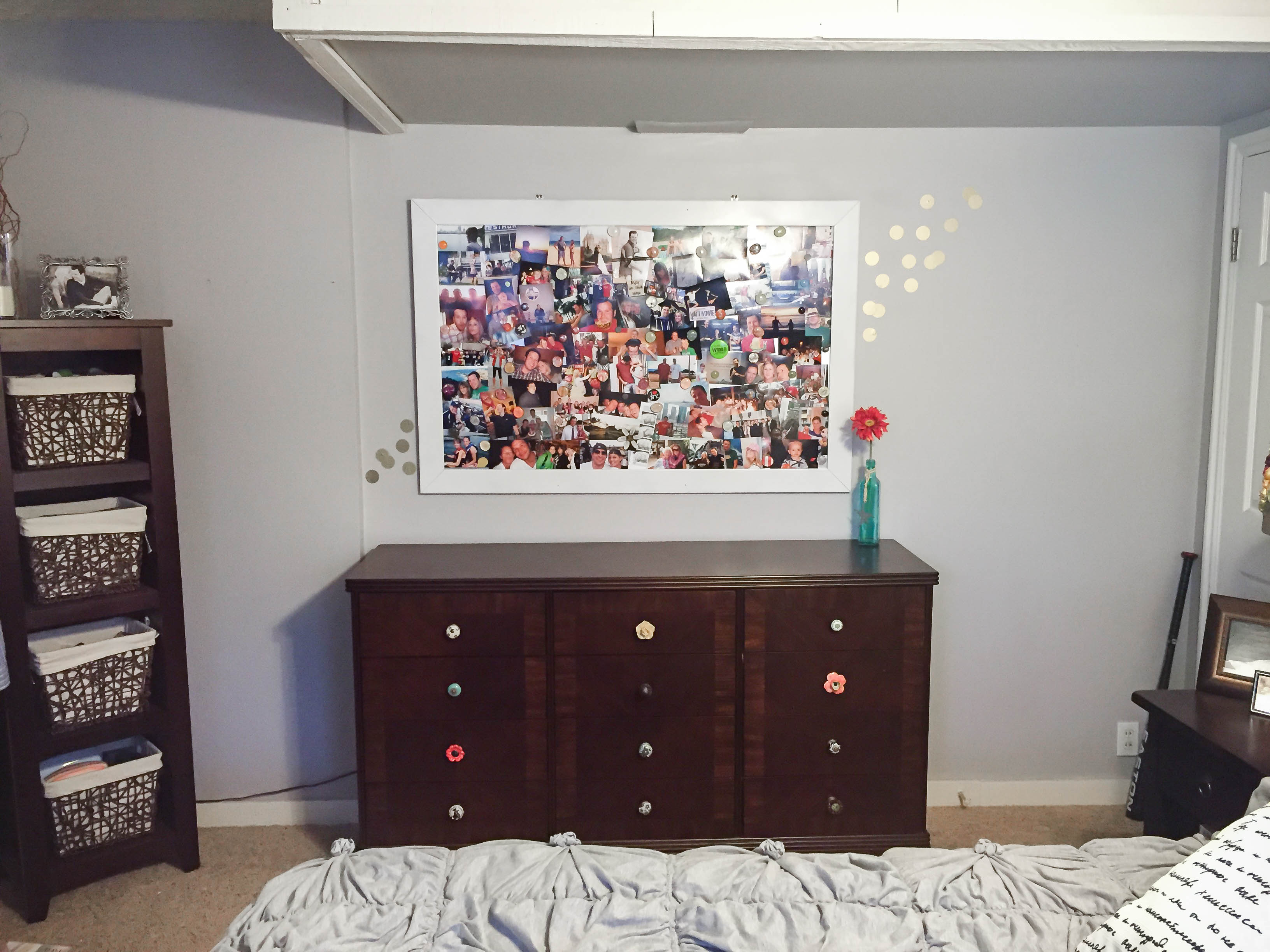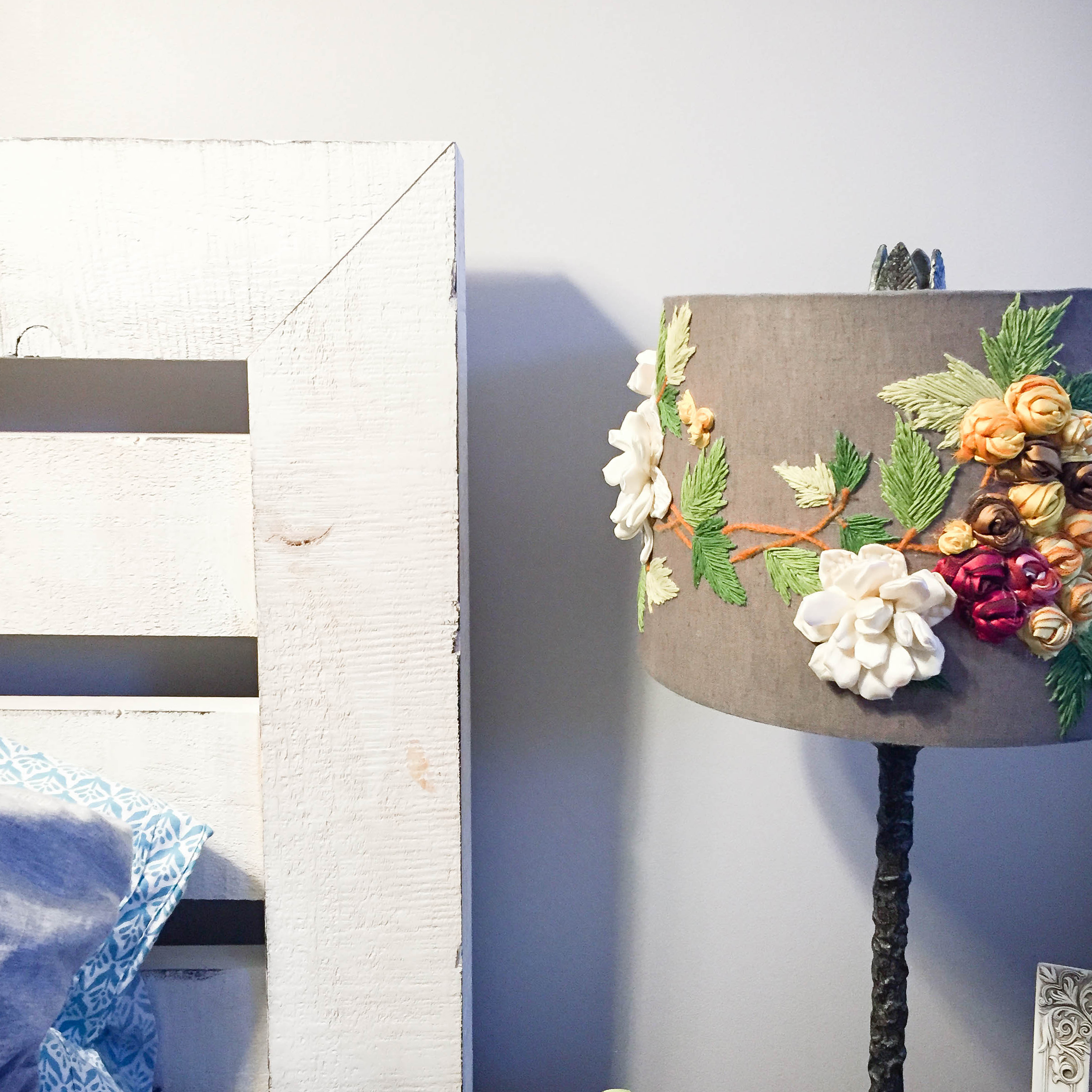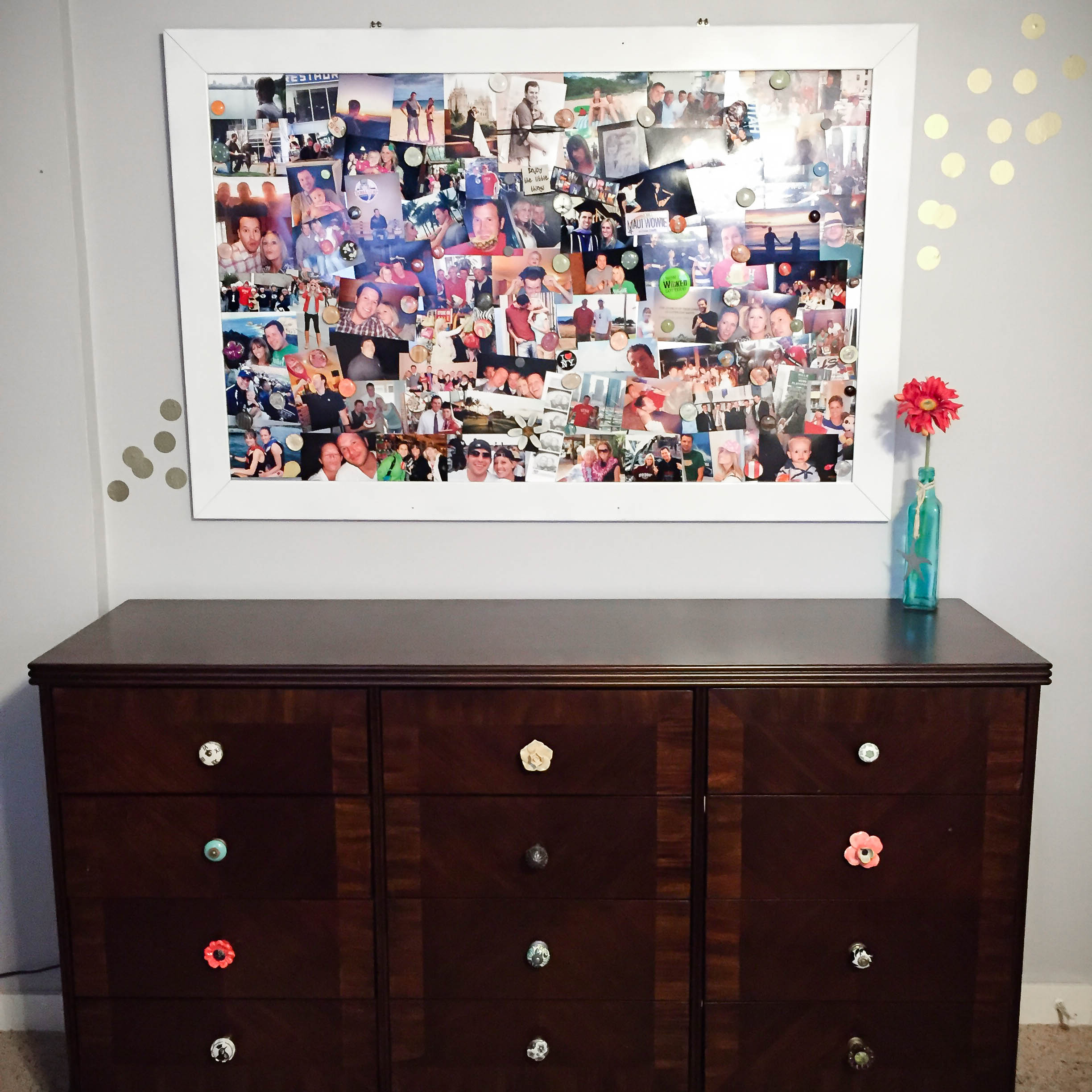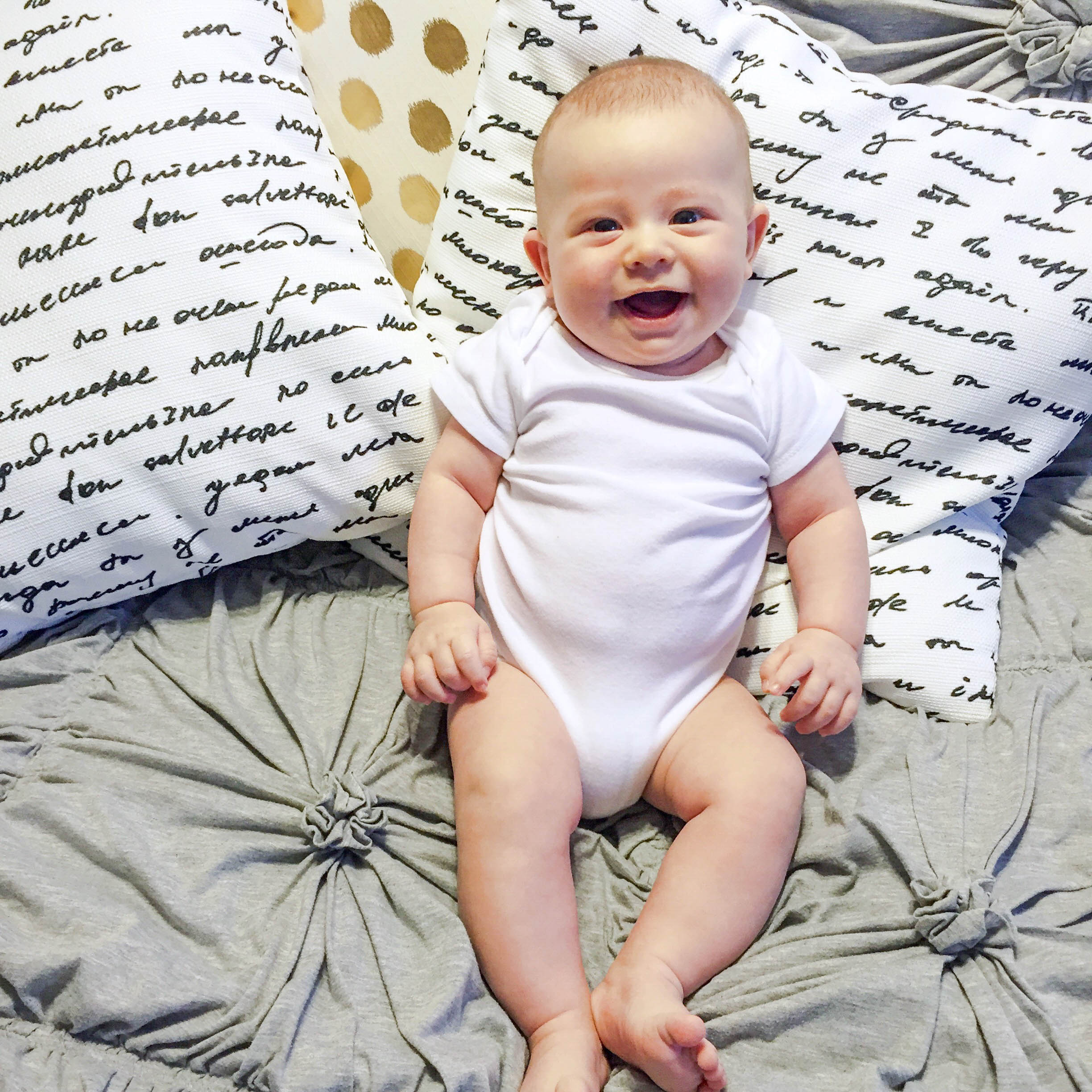 I've been so excited to share this post because it forced me to do some much needed spring cleaning at home. Here's the thing, we live in a basement apartment. It's not glamorous, it's not bright and it's not always inspiring. But I have found that when I declutter and simplify, and add a few small updates, it's good enough for me.
You may remember Benjamin's nursery room design back in March. I teamed up with Walls Need Love to transform that tiny basement room into my favorite sanctuary in the house and I didn't even have to open a can of paint!
We painted our bedroom a few years ago, so I wasn't looking to do anything major on the walls. Instead, I added some removable gold dot wall decals to bring a little glam to the "organized chaos" on our magnet board above the dresser and tied them in with my gold dot pillow (bedding is from Anthropologie). We've had our furniture and bedding since we got married 8 years ago, but I don't intend to get rid of it anytime soon. So I just spruced it up with these handwriting throw pillows from WNL (mine are 20×20).
I love that WNL has more than just wallpaper. Their home textiles include pillows, throws, duvet covers, pouffes, tapestries, shower curtains, and more, in addition to their design packs and cool wall decals. And you'll find so much creative inspiration on their site for whatever you're designing.
I've loved working with this brand so much that I'm thrilled to be able to offer you a discount on your Walls Need Love purchase of $30 or more. Just enter code "LittleMiss20" at checkout for 20% off (valid through July 12)!
I'd love to know what you end up purchasing! Be sure to stop by and comment if you post any transformation photos or blog about your home decor updates.
Special thanks to Walls Need Love for sponsoring this post.
(Throw pillows + gold dot wall decals c/o WNL.)